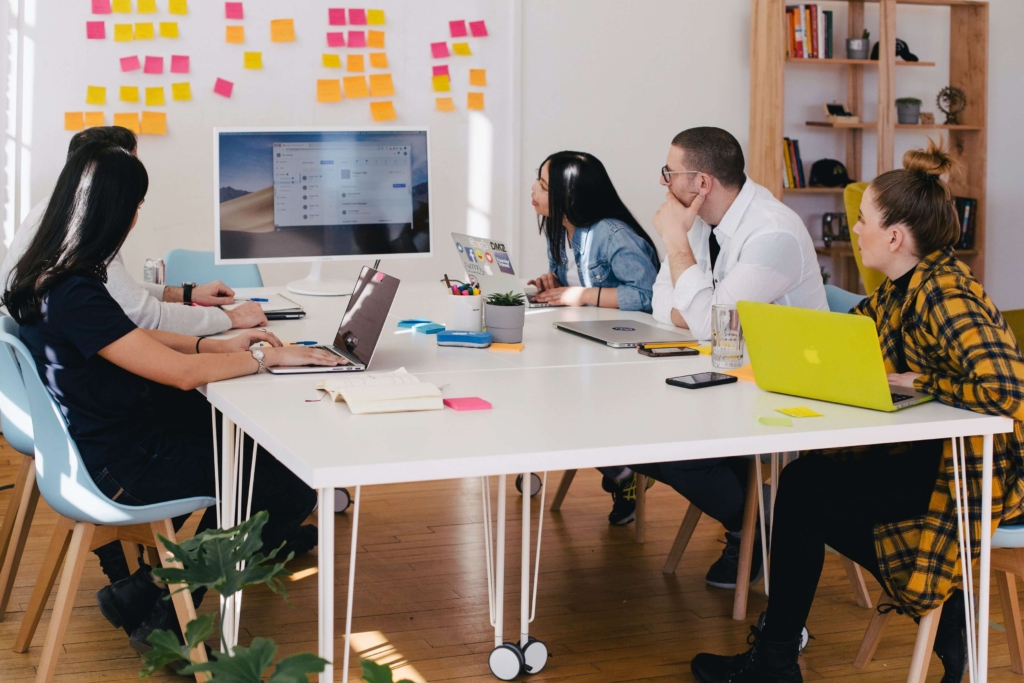 Email marketing is a well-established promotion tool. Despite the fact that in recent years new ways of communicating with customers have appeared, email newsletters have not lost their relevance. Of course, it has undergone some changes, automation services have appeared and you no longer need to do anything manually. Integrations with CRM have appeared, which have further increased the effectiveness of email marketing.
Thanks to all of that, employees no longer have to waste time on routine tasks and can devote more energy to customers and operations. In addition, when a reasonable program takes on a part of any work previously done manually, the human factor will be excluded. The system will significantly lower the risk of errors. An added benefit is that a CRM system with email marketing helps to increase profits by 20-30%, as well as reduce costs and increase loyalty. But that's actually not where the positive qualities and aspects of introducing CRM to your email marketing end. So let's dive in, shall we?
1. All functions in one window
To ensure efficient business processes, it is necessary to minimize employee distractions. Imagine if your marketer starts looking for the history of calls with a client and his orders, first, in the mail, and then in the admin panel of the site and tries to link it with the email marketing service. Doesn't it sound crazy? In practice, everything is much more critical. A specialist switching between windows can make a mistake and fail to take into account important nuances.
In this case, the integration of CRM with email marketing will allow you to keep all the necessary information about the client at your fingertips. Thus, you will be able to analyze the data and draw objective conclusions, on which the communication strategy with each client will be built in the future. Additional advantages include speeding up the process and saving time for employees. In addition, the presence of all functions in one window will basically remove the risk for human error.
2. History of customer interactions in CRM
A significant advantage of integrating CRM with email marketing is maintaining a customer base. First and last name, phone number, date of birth, professional holiday etc. Everything is stored in one place. Each contact is displayed here. You can track the frequency of previous interactions, as well as remind a person about the company: send a text message, letter, inform about new products and much more. You can work with this database using mailings, news, promotions. This truly is a very convenient way to interact with the clients which makes communication much more effective.
3. Using templates in CRM
The main difference between CRM and Excel is that the data in the CRM system is not stored in huge tables. They're presented in convenient cards, and the history of customer interaction is presented in chronological order – from the first call right down to the purchase. An employee doesn't have to repeat the same type of tasks from the beginning again and again. They can just easily use templates to do so. Moreover, they can be used not only for letters, but other processes as well.
If you decide to implement CRM for business, you can: listen to the call, set yourself a reminder, send an e-mail or a text message to the client, create a report on the client (for example: what they bought, when they bought it, the value of the purchase, etc.). 
These privileges are extremely compelling, because when a client calls you, CRM offers to open his card, and you immediately have the chance to greet them by name. Even if another manager has informed this client before, you will easily answer his questions without any "wait a minute, clarify and call back". CRM itself will send the client an SMS about the order status and remind them of the meeting. The employee, in this case, saves time, both his own and the client's. Thus the client becomes more loyal and inclined to buy. 
Thanks to CRM, managers make fewer mistakes, which means they sell more and more often.

It also becomes easier for the manager to manage the company: he spends less time on controlling all the processes and gets more resources to focus on developing the business!
4. Integrating with email newsletters
Write a letter in time, make an offer that cannot be refused, talk about the benefits and advantages – all this can be automated email distribution.
The system itself sends the right letter at the right time, moving the client through the status of the transaction. At the same time, the system knows who is currently negotiating, who has already entered into an agreement, with whom there's still a bit of work to do and who hasn't even heard about the company yet. For each of the clients, the system uses its own mailing logic. In conjunction with CRM this approach delivers amazing results.
5. Automation of actions with letters in CRM
Finding new customers is expensive. Therefore, any client, even if they have not bought anything thus far, matters and needs to be entered into CRM. Only in that case will they be included in the CRM mailing lists and be able to make a purchase offer. Automated actions allow you to segment consumers based on their actions and provide effective email marketing that is responsive to consumer needs.
CRM helps to not only track from which channel a person came, but even from which form of the site and from which banner. It all depends, of course, on how you set it up. 
In general, CRM helps to track important indicators for any business: the number of sales, the number of customers, the average value of a purchase, the cycle of the transaction, and so on. 
When it comes to the benefits it has on email marketing, the implementation of CRM allows you to minimize the time spent by employees and ensure the best results. You'll stop blindly sending messages to consumers and use all the marketing data you have about each of them.
In addition, you can track the effectiveness of the sales department and the fulfillment of the sales quota. CRM is configured individually for each business. A well-configured system is your assistant in building a business, where you can easily create your own sales cycle.
You won't miss an important call, you will remind the client about yourself in time, you'll be able to carry out cross-selling easily, prolong contracts and so on. 
Most importantly, without CRM, you cannot scale your business and delegate its management. So rest assured, there are many benefits to integrating CRM to your email marketing strategy.
Author's Bio: Eliza Medley is an experienced writer and psychologist. She is actively interested in management, new technologies, and writing motivational articles. And also trying to go with time with modern trends. Inspires people with her work to learn new things and reach new heights.
Follow @Eliza_Medley on Twitter.