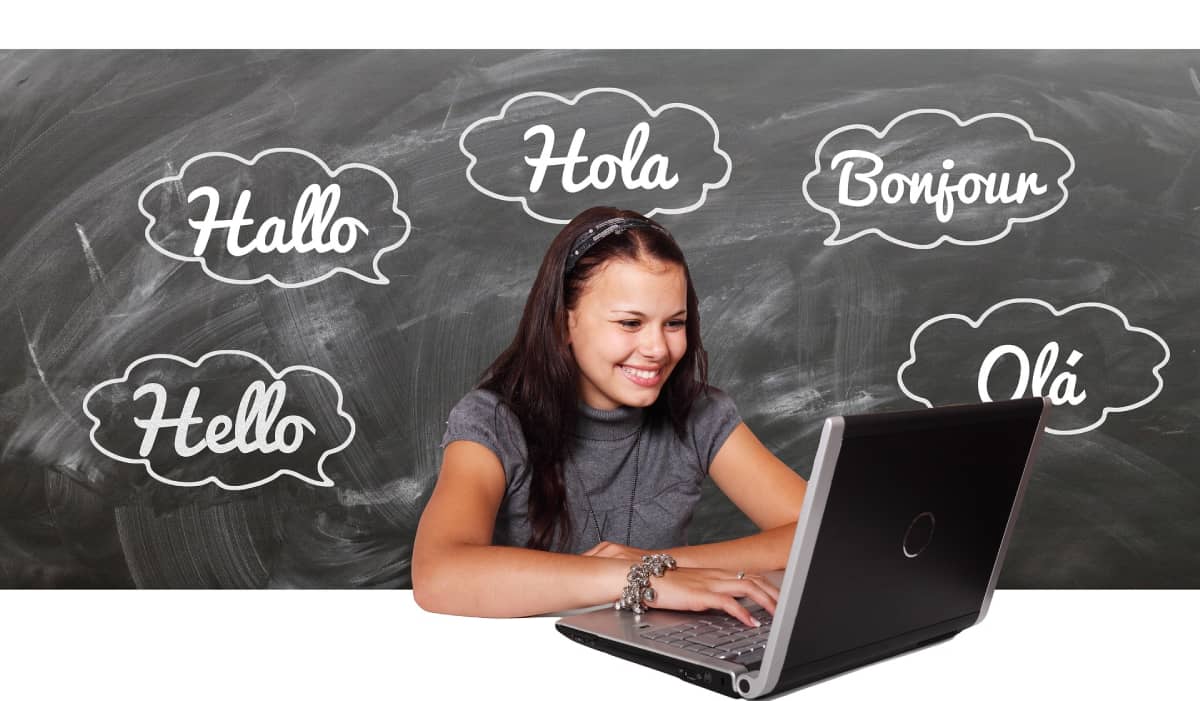 How can you reach out to potential or existing customers and promote your company? There are various channels, including social media, email marketing, mobile messengers, etc. Sending newsletters is one of the most cost-effective forms of marketing, so let's see it in detail.
Almost half of the total population are email users, more than 4 billion people. At the same time, only 370 million people speak English as their mother tongue. How do you spread your marketing messages among the international audience? Do this by translating and localizing your emails.
Tailoring content to a specific language or region provides a better return on investment (ROI). It lets you boost brand exposure, subscriptions, and sales. This article dwells on the benefits of producing your emails for global audiences.
Email Translation vs. Email Localization
What is the most typical mistake in using multilingual email marketing? It's translating the literal form of the message and sending it. You may rely on the original English text of the email and transmit the translated version comprised for English speakers initially. And that's the critical distinction between localization and translation.
Localization is about tailoring your email marketing content to local languages and cultures. It's the process of giving recipients the most relevant experience. Perceive it as one of the ways to personalize your content on a deeper level besides subject lines and using the recipient's first name.
The localized message isn't just correctly translated. It considers how your target clients think, act, and communicate. It encompasses using the right colors, choosing the appropriate time to deliver send-outs, and picking images that won't seem offensive to the recipient.
These messages are more likely to attract the attention of an international audience and persuade them to act. And such professional work requires hiring experienced linguists and translation service providers. If done correctly, you ensure a traffic flow to the website and better sales.
Note that your store should satisfy visitors coming from perfectly crafted emails. It should follow the recent trends, load fast, and provide the best user experience to prevent prospects from leaving it. For example, it should contain crucial navigation elements. If you help customers locate the desired product fast, you'll reduce the bounce rate and improve the overall impression from the store.
The 3 Advantages of Multilingual Email Marketing
1. Increasing Open Rate
Have you thought about how many messages you receive every day? I mean SMS, push notifications, emails, messenger letters. These letters aren't just promotional but also from your friends, colleagues, children's teachers, and so on.
That's why it's so easy to overlook branded emails in the rest of other information. And even if your potential client notices your message, the probability of clicking on it is not very high. Retail has the lowest open rate of any industry (17.1%), leaving most content perceived as junk. 
Show from the very subject line your appreciation for the client. Greet them in their native language. For example, a letter will perform better in India if it starts with "Namaste" rather than "Hi there". Sending emails in a language your target audience is familiar with increases the chances of opening them. However, note that subscribers are less likely to open an email if the subject line idea is lost due to the wrong translation.
Below is an illustration of my words, taking the Calvin Klein subscription email as an example. Both letters are a greeting to a new subscriber. But do you see that they differ in meaning? The English title is an invitation to Calvin Klein. The title in French is a thank you for the subscription and an indication of the 10% discount.

2. Keeping Readers' Attention
Why is translation so important for capturing the recipient's attention? A non-native speaker may focus on 100 words of an email written in English and then start to lose track of content. That's where multilingual email marketing helps.
Compare the two letters below. One is English and international, and the other is French and caters to a specific audience. The most noticeable difference is the email size. The English letter should convey the most critical information, so it's smaller than the French one. It makes the targeted option a winner as it gives you more room for creativity.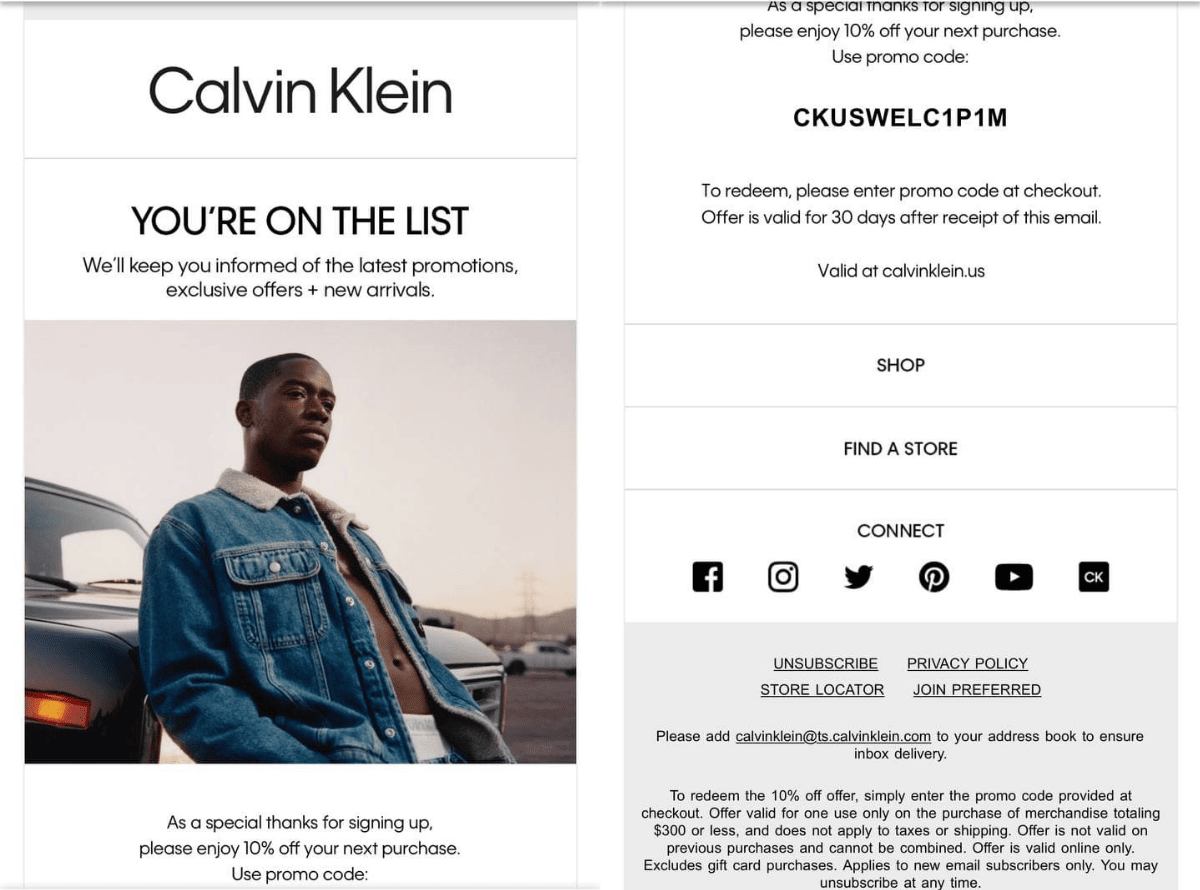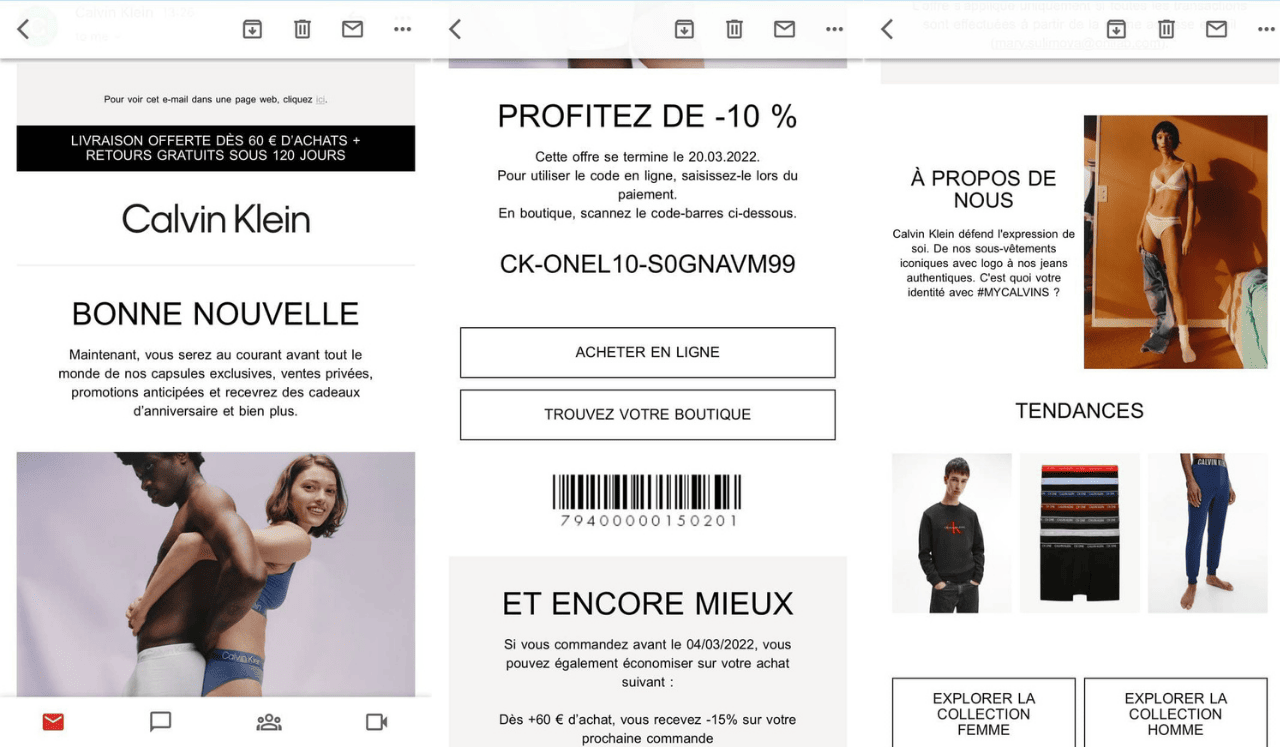 3. Boosting Conversion Rates
The translated version of the marketing email helps businesses better convey what they expect customers to do. You can provide the best offers and other information and be sure it hits the mark. Email content should reinforce the subject line and continue the idea of cultural compliance. For example, images should reflect cultural peculiarities apart from being beautiful.
Your customers will know that your emails are highly targeted to their needs and context – therefore, the letters are opened because of their interesting content. You'll gain their trust by making content more memorable.
Translating a message into a consumers' native language takes time. It's a craft where you should be careful with choosing the right tone of voice and other aspects. It ensures clear communication, reflects the company's style, and promotes the brand image. As a result, you'll increase website traffic from emails, encourage sales, and improve conversion rates.
Conclusion
Compared to other channels, such as online ads or social media, email marketing gives one of the highest returns on investment. But we're overloaded with dozens of marketing messages every day.
How do you encourage your customers to open an email? Personalize your communication and serve the most relevant content to your clients. Consider how you appeal to other cultures and regions by using multilingual email marketing.
When you translate and localize emails, you connect with individuals worldwide and increase the effectiveness of your marketing activities. It's a low-cost strategy to take your marketing to the next level and strengthen the bonds with international consumers.
About the Author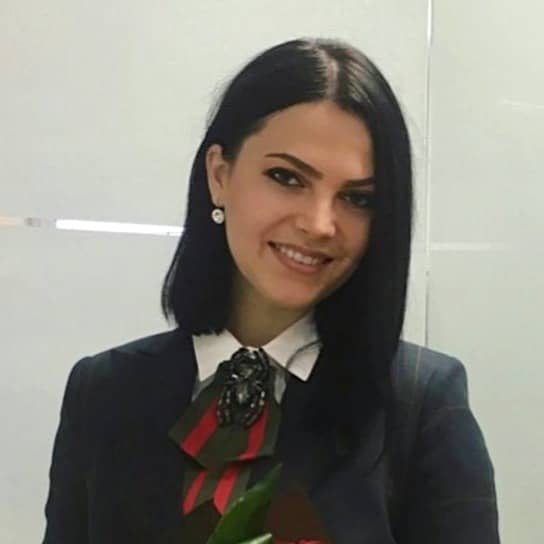 Kate Parish is the chief marketing officer at Onilab, with 8+ years in Digital Marketing and eCommerce web development promotion. Kate constantly upgrades her knowledge and skillset to stay fit in the progressing online world. She always does exhaustive research in such spheres as SEO, branding, SMM, PPC, and Magento PWA development, before sharing her expertise with a wide audience.