Best email marketing tool for Shopify – Smaily!
Skyrocket your e-commerce sales to space!
…or keep reading to find out why you should connect your Shopify store with Smaily and give your marketing a 10X boost!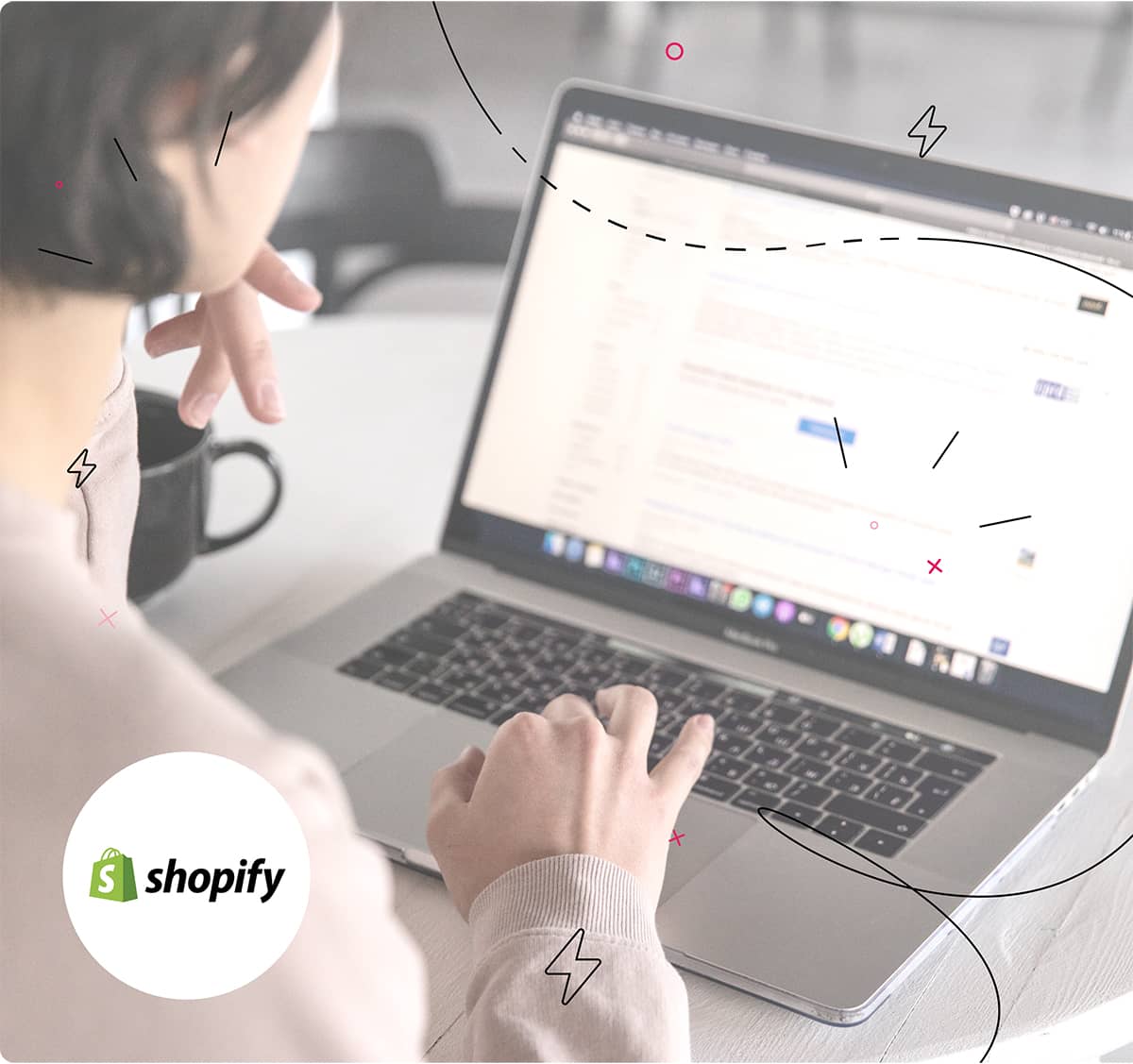 Hmm… Looks like we're both connected to email marketing!
Yep – you got it. We're connected already! We, as an email marketing platform and agency and you, as an email marketing user or agency. Fact is, you've landed here because you're looking for something to fill your Shopify email marketing needs.

And here's the fun part – we've got you covered! It doesn't matter if you're looking for a new email marketing tool or you'd like to replace your current one – Smaily is the answer and we're eager to prove it to you.
Why pick Smaily over other email marketing tools for Shopify?
No rocket science here! 
Smaily is hands down the most personalizable email marketing tool you'll ever find. Sure, one-size-fits-all solutions are easy to set up, but do they really fit anyone? We are focused on giving each and every customer exactly the email marketing solution they need.

That´s why everything at Smaily is easy to use and built with the idea of personalization in mind. 
Benefits of using Smaily email marketing tools for Shopify store
Get to know your customers
Lack of knowledge is lack of power and this sure applies to knowing your customers. With Smaily you can create eye-catching landing pages for your Shopify marketing campaigns and learn more about your customers preferences. With the unlimited tags you can add to each subscriber, you can segment your subscribers in a way which helps to increase your customer base for the next campaign instead of minimizing it.
Potential to increase revenue
By knowing your customers, you can segment them more efficiently and personalize your Shopify marketing campaigns to fit their interests. Set up campaigns to make them click those CTA buttons in your newsletter and buy the products they're truly interested in.
No revenue left in the abandoned carts
It´s so easy to set up Smaily abandoned cart automation for your Shopify store. You can use our ready-to-go template for abandoned cart emails, which includes all the products they've left behind with amounts and prices.
Want to get crafty? Use our award-winning drag and drop editor to build your own templates!
With detailed segmentations for campaigns, personalized emails, abandoned cart automations, birthday discount automations etc., you can increase the traffic on your Shopify site without trading quality for quantity.