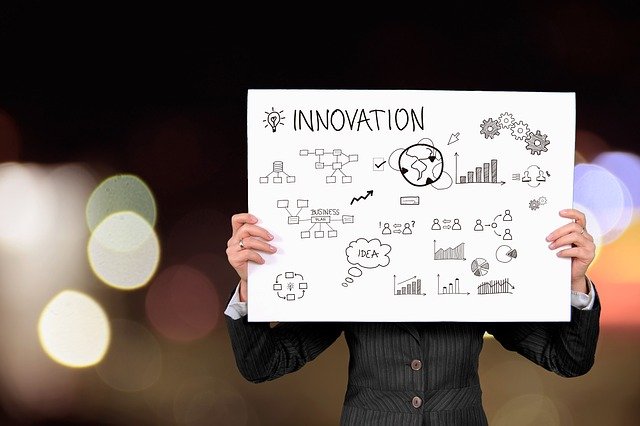 It is not easy for emails to stand out in a crowded inbox. Marketers continuously optimize their campaigns, look for solutions and innovations. We all want our marketing emails to reach customers' inboxes, be noticed and drive good results. One of the factors that can significantly impact the delivery of email campaigns is email authentication. In this blog post, we'd like to take a closer look at BIMI email authentication. What is BIMI, and what do you need to know about it?
In short, BIMI, or Brand Indicators for Message Identification, is another way to verify your company's information. It is similar to other methods of verifying sender information, such as DMARC, DKIM and SPF. 
BIMI is another layer of email protection that businesses can adopt to use. But what makes BIMI special?  It sets a new standard designed to allow a company/brand to specify which logo should appear in the recipient's inbox next to the email message.
It's important to note that BIMI is still in its infancy stage. Still, it looks very promising for everyone creating email marketing campaigns!
BIMI brings authentication to another level. It gives companies excellent opportunities to be noticed in their subscribers' inboxes. BIMI enables you to display your company logo in the mailboxes that support this feature. It also helps to standardize their logo display in the inboxes for participating email senders.
Who doesn't want to build more effective emails? As mentioned before, BIMI is taking its first steps. Still, it's already getting a lot of attention from email marketing communities. Take a look at this short video about the initial Yahoo Mail BIMI trials to learn how they went.
3. BIMI Adoption: More To Come
In October 2020, BIMI reported that Google, Yahoo!, AOL, Netscape, and Fastmail were in the BIMI pilot. And even though the support was and still is somewhat limited at this stage, changes are coming. They have indicated that they are working with Comcast and Seznam.cz for BIMI support.
When an email message is delivered to a mailbox, the mailbox provider authenticates the message. If that message passes the authentication process, then it queries the DNS for a corresponding BIMI record. If a BIMI record exists, then the mailbox provider can display the logo next to the message.
That said, different mailbox providers can have varying criteria for BIMI logo display. Here's a link for the sender and ESP FAQ. With BIMI creating a new way of standardisation of logo display for participating companies, it will help maintain brand consistency for marketers.
It will also set a new standard for improving email subscribers' experience with the brand. It's an excellent method to help them instantly recognise and associate email messages with their favourite brands.
5. Authentication Factors You Shouldn't Overlook
As Litmus points out, there are certain things you shouldn't overlook when implementing BIMI, for it to work:
Set up additional authentication records: SPF, DKIM and DMARC.

Ensure you have access to your domain name servers – you'll need it to set up a new BIMI DNS entry.
In addition to the above, the logo needs to be an SVG file – as BIMI relies on a scale vector format rather than on a specific pixel size. Therefore, there isn't a set recommended logo size. Also, it's important to mention that at the moment, BIMI supports one logo for multiple domains and subdomains. BIMI FAQs indicates that their certificates support a single logo and that it needs to be a trademark. 
Here's a great reference on how to build and publish a BIMI DNS record from Agari.
BIMI has support from prominent companies such as Google. Therefore, it's very likely that BIMI adoption will significantly increase in the near future. And, it's a win-win for all. Marketers will have an opportunity to display their logos next to their email messages, and email subscribers will be able to quickly identify the sender of these messages. Needless to say, we are eagerly waiting for more updates from BIMI about their development and adoption success!