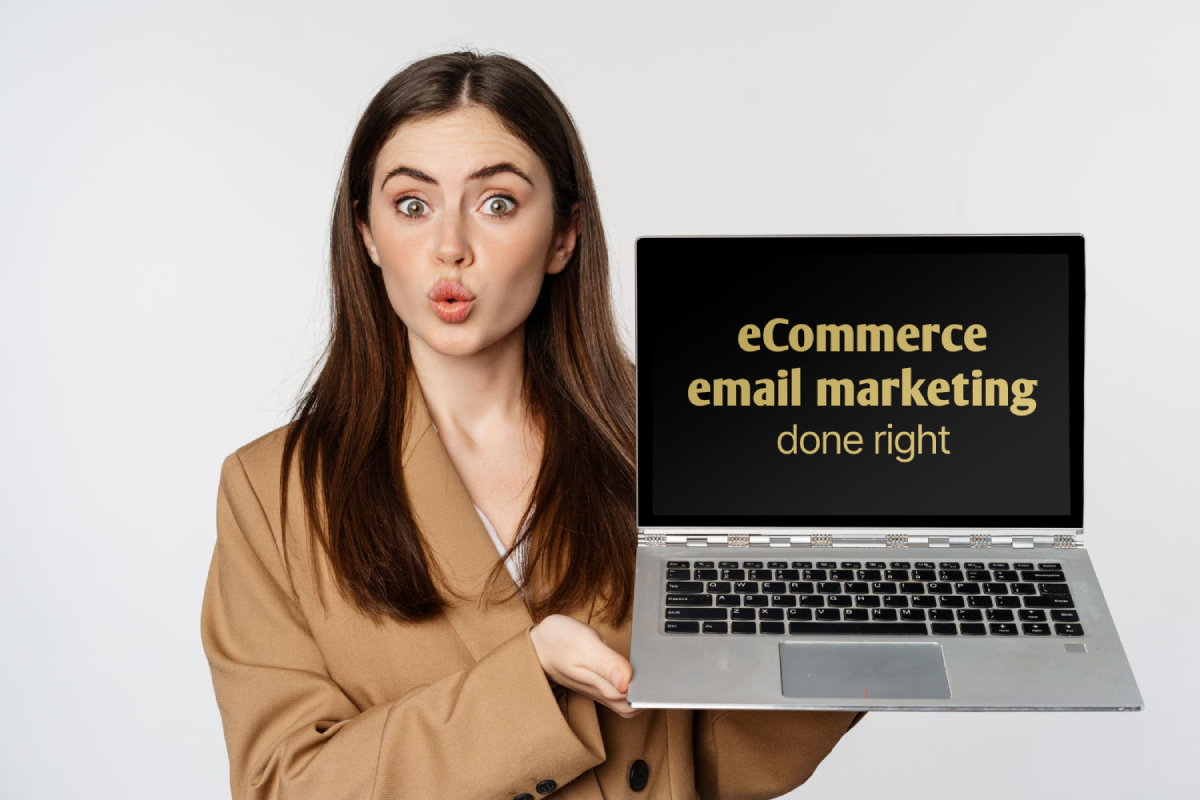 What is your challenge right now as a business owner or marketer? Are you using email marketing as one of your marketing strategies? These eCommerce email marketing case studies can show you that using this platform correctly can still throw some punches! 
What are the Benefits of Email Marketing in eCommerce?
Email users have grown to almost 4 billion in 2022, which led marketers to engage more in email marketing strategies. Also, eCommerce email marketing statistics have shown better results in email engagements reaching more than seventy percent last year.
The benefits are mind-blowing! Marketers keep using email marketing to make a massive difference in their business.
Email marketing can help you:
Create personalized content

Improve your sales

Collect thoughts from customers through feedback and surveys

Raise your conversion rates

Send a timely campaign

Connect with new people and generate more leads

Connect with the right people at the right time through segmentation

Get the best value for your money

Provide valuable content for your audiences

Own and build a relevant contact list
8 Successful eCommerce Email Marketing Case Studies
When you encounter challenges with marketing your brand, you ask around and turn to people who made it through. The following companies had gone through ups and downs but eventually successfully made it through the obstacles.
Sony PlayStation – a Video Game Console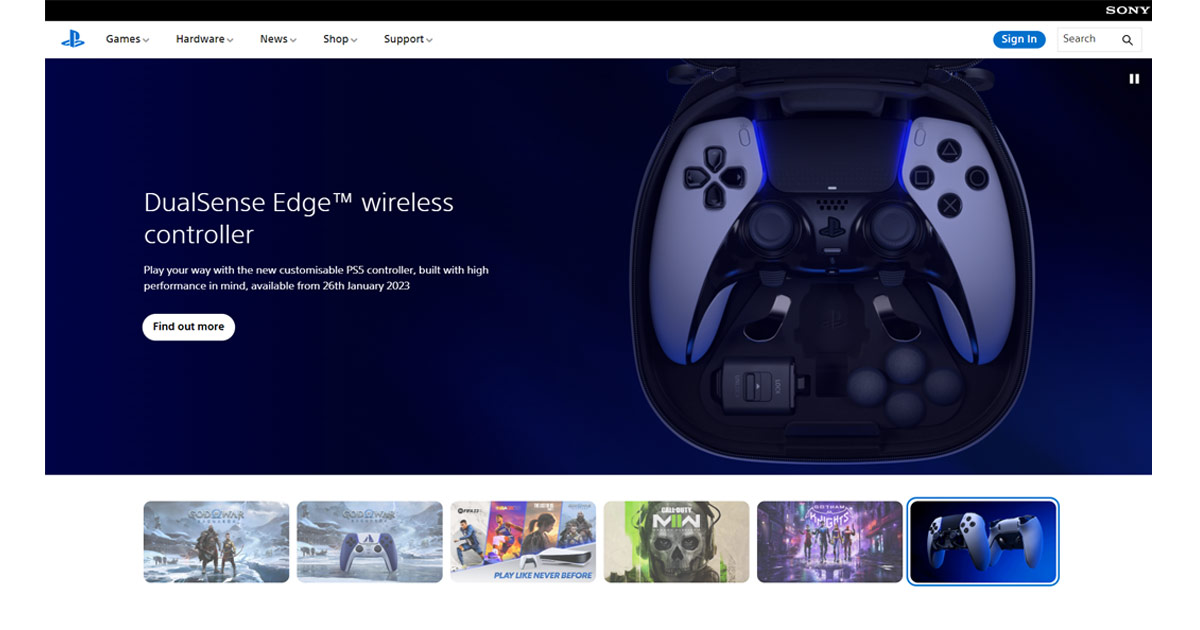 Sony is an old hat in digital products, especially in gaming. If you're familiar with PS3 or PS Vita, then we are on the same page. So how did Sony use email marketing?
The Challenge: Reaching Out to Subscribers Through Email Marketing 
Sony is known to be the go-to place for electronics and entertainment, such as video games. Yet still, they lost almost 6 billion dollars in 2012, said Mrs. Tabuchi of the New York Times, and their dilemma was how to connect with their subscribers.
The Result
Sony used segmenting in their campaign. They sent emails based on the customers' preferences. For example, if the customers subscribed to PlayStation Plus, then the email content was about the PlayStation Plus product, and added content was about Playstation Vita. In this case, Sony was able to cross-sell Playstation Vita.
Segmenting is a personalized strategy based on the customers' preferences. In this case, you send relevant information or content to people based on their location, age, interest, history of purchase, and a lot more. 
As a result, Sony earned about four million reach with more than 500% ROI on email segmenting tactics.
What about you? Have you tried segmenting in your eCommerce email marketing tactics yet? 
One company that does this, too, is Netflix. Netflix uses segmenting to prompt you with a new release movie or movie suggestions according to your preference. For example, if you love to watch action movies, and every time you visit Netflix, you can see a new release movie or movie suggestions that are action movies. That makes their customers return.
Papa Johns – a Pizza Restaurant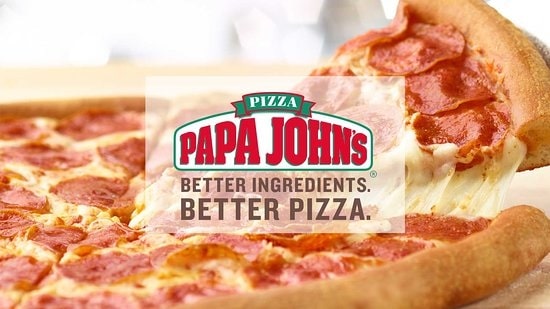 The Challenge: Encouraging Long-Term Customer Relationships
The increase in competition of over 40,000 mobile and takeaway food stands in the UK encouraged Papa Johns (formerly "Papa John's) to look for a strategy to stand out. As an older company, they decided that the best way is to encourage loyalty and long-term customer relationships. 
Papa Johns saw that email is a huge revenue driver and can be made interactive. Thus, it's a perfect channel to increase engagement and their customer base. 
By using interactive elements in Papa Johns email marketing campaigns, the emails became more interesting and engaging. They then measured customer engagement to segment them based on that and created a strategy to determine what content to email to different groups and when.
The Result
With livelier, interactive emails, Papa Johns achieved a 65% engagement rate in their emails, a 7.83% increase in conversion rate, and a 30% decrease in the number of email unsubscribes. Thus achieving an increase in customer loyalty and building stronger customer relationships.
Argos – a Toy and Home Furnishing Company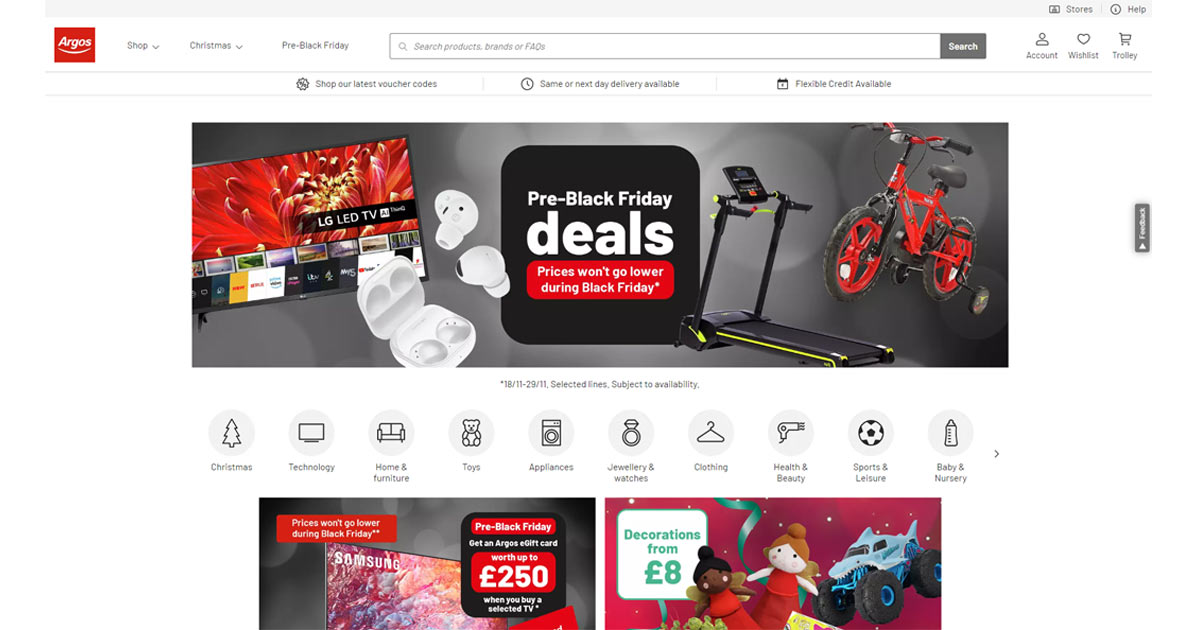 The Challenge: Recovering Abandoned Carts
Abandoning carts is always an issue for most eCommerce companies. Because of this, Argos developed a strategy using cart abandonment email campaigns. The campaign strategy was used to attract potential customers relevant to their needs and geographic location.
They created a personalized email recommending the best product that goes well with the client's previously checked-out item.
The Result
The company increased its revenue through its collective email marketing campaign "click & collect." They generated more than 1 billion dollars in a 13 weeks window in 2014, Reuters said.
Birchbox – a Grooming and Beauty Company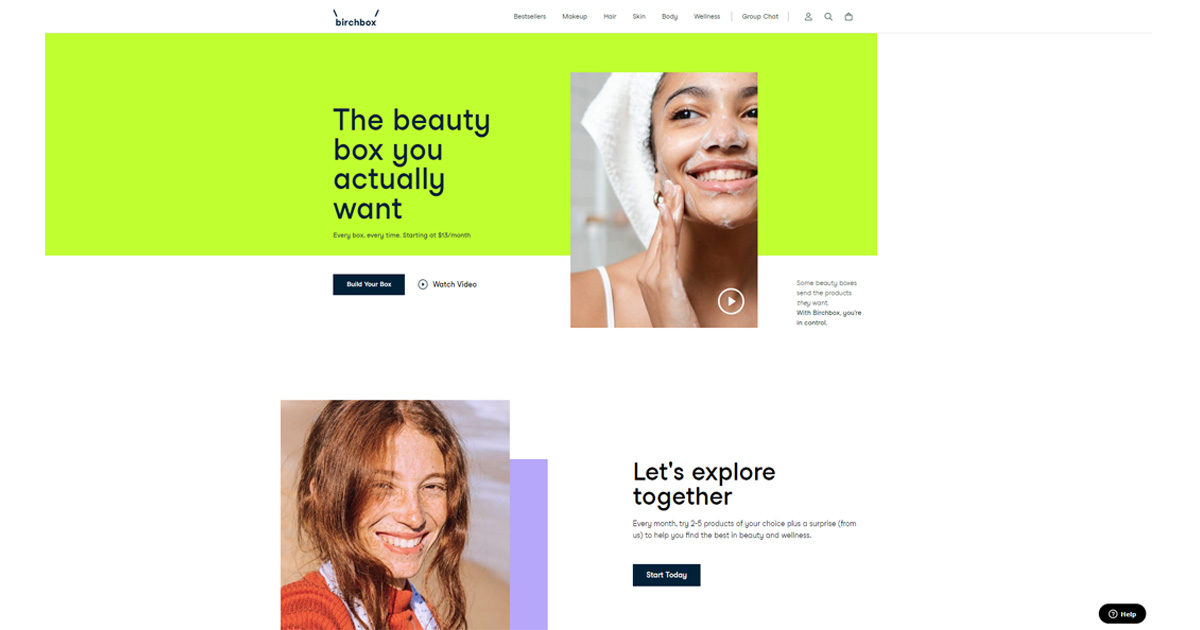 The Challenge: Innovative and Engaging Email Marketing
Since Birchbox relied more on its online subscribers, one of its challenges was to think of innovative ways to increase the number of customers. They used the psychology of marketing to their advantage. Instead of bombarding promotional emails, they came up with a plan to send follow-up emails as if they had forgotten to send out a discount code. 
The Result  
The rather friendly follow-up email they created made the customers feel like they were part of a family.  
In turn, it helped Birchbox to maintain its steady stream of online subscribers for the time being. Try out changing the way you write your follow-up emails. You may be surprised by how many subscribers and influencers you would create. 
Zumba – a Dance Fitness Class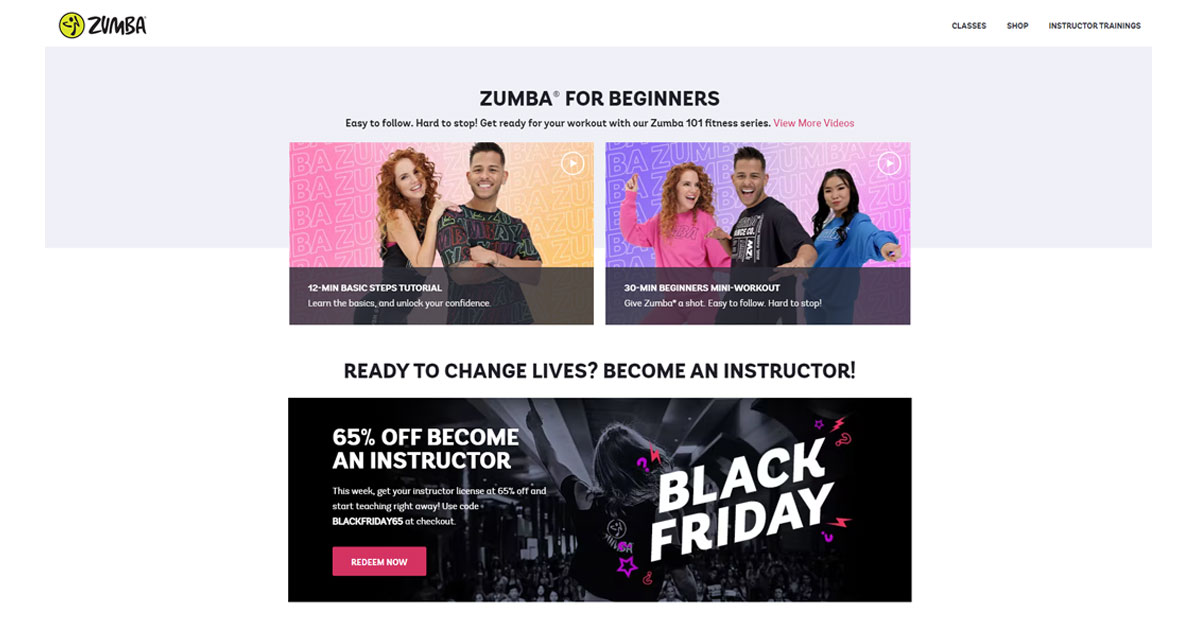 The Challenge: The Open Rate Was Low
Zumba wanted to improve its emails since the number of people who read them was too low, with only less than 25%. They were looking for a better opportunity to invite instructors for their Annual Instructors Convention. Zumba fitness offers consumers live dance fitness classes that they can take in over 200,000 locations.
In their email marketing, they included videos from their past conferences with a call-to-action after the recipient of the email's name was mentioned. 
The Result 
The video and the call-to-action email marketing plan worked! Personalizing their emails led Zumba to achieve a nearly 50% open rate.
Dell – a Technology and IT Products Company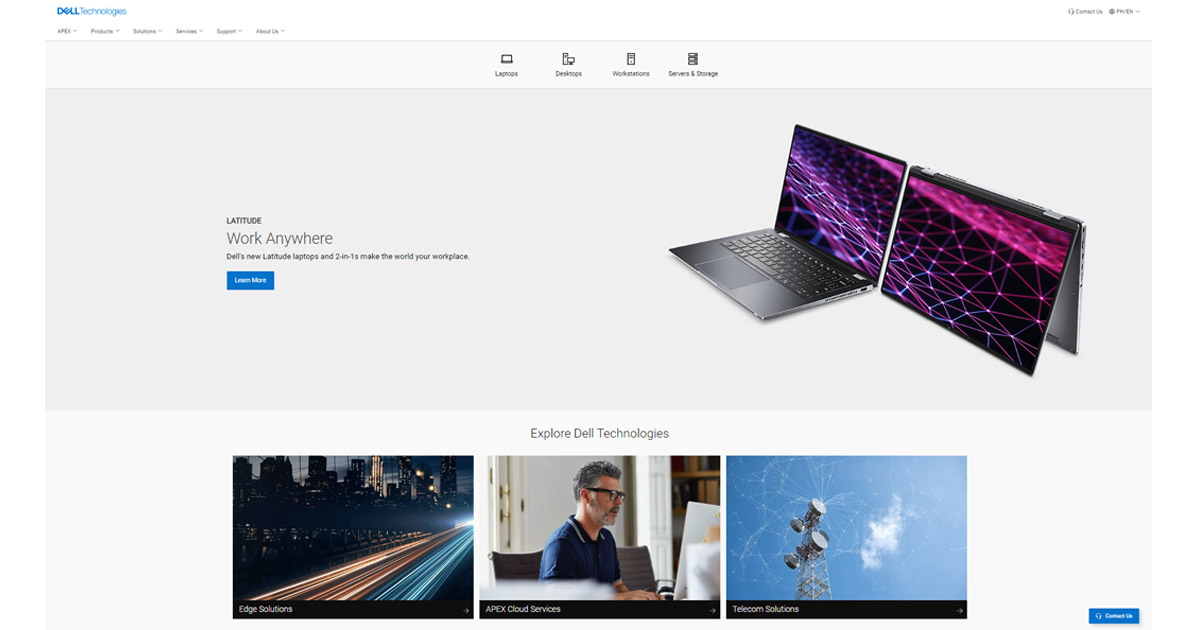 The Challenge: Communicating How a New Product Works
Back in 2014, Dell launched a new product with a different feature called the Dell XPS 12 Convertible Ultrabook.
People didn't know about convertible laptops. So Dell's marketing team came up with an idea! That was to use a GIF in their email campaign. GIFs (graphics interchange format) are picture formats that move instead of being static. 
Using this strategy, people became acquainted with what convertibles are. This way, people got a glimpse of their XPS 12 product via email.
The Result
Dell knew how to deliver a punch when it turned to email marketing! They generated 109 percent of revenue from their email campaign, as reported by Marketing Sherpa. 
So, you may want to explore adding GIF images to one of your eCommerce email marketing strategies. This type of image is best when you have a new product and people don't know how to use it. 
When creating images, also remember to remove unwanted backgrounds with a remove bg tool to make those GIFs look better. 
Skybound Entertainment – an Entertainment Company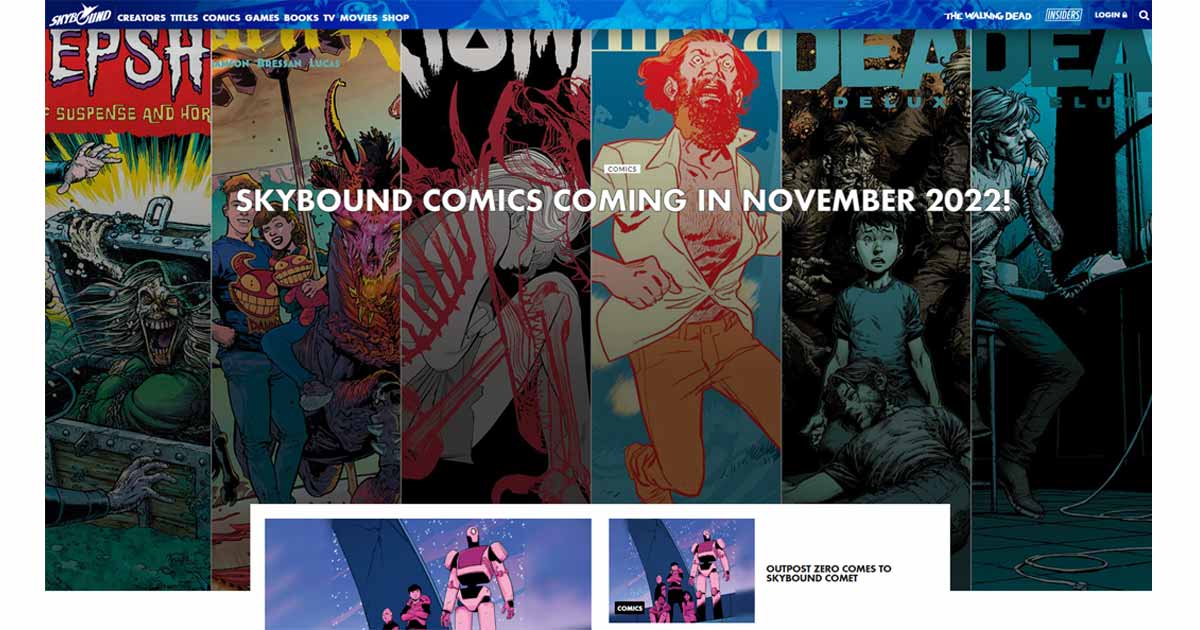 This entertainment company started with a comic book series and ended up with a long-standing TV series. One of their sought-after creations is "The Walking Dead." Since then, they have generated more subscribers.
The Challenge: Subscribers Not Engaging Well
One problem they had is a lack of engagement with their loyalists. They had a long list of emails but didn't seem to get the best of their email campaigns. They wanted to know who was watching what. 
So, they used email segmenting as part of their email marketing strategy. This allowed them to engage more with their users through user preference and search patterns. 
The Result 
By using email segmenting, their open rate skyrocketed to 80 percent!
It helped them get the pulse of their loyalists by managing which email content they would send to each subscriber. For instance, they sent out romance series to customers that prefer watching reels. So they hit the sweet spots of their customers.
If you are a business owner that wants to send out bulk emails to all of your customers, think again. Why not add personalized emails through email segmenting? Try it and tell us about your experience afterwards.
RWE – a Renewable Green Energy Supplier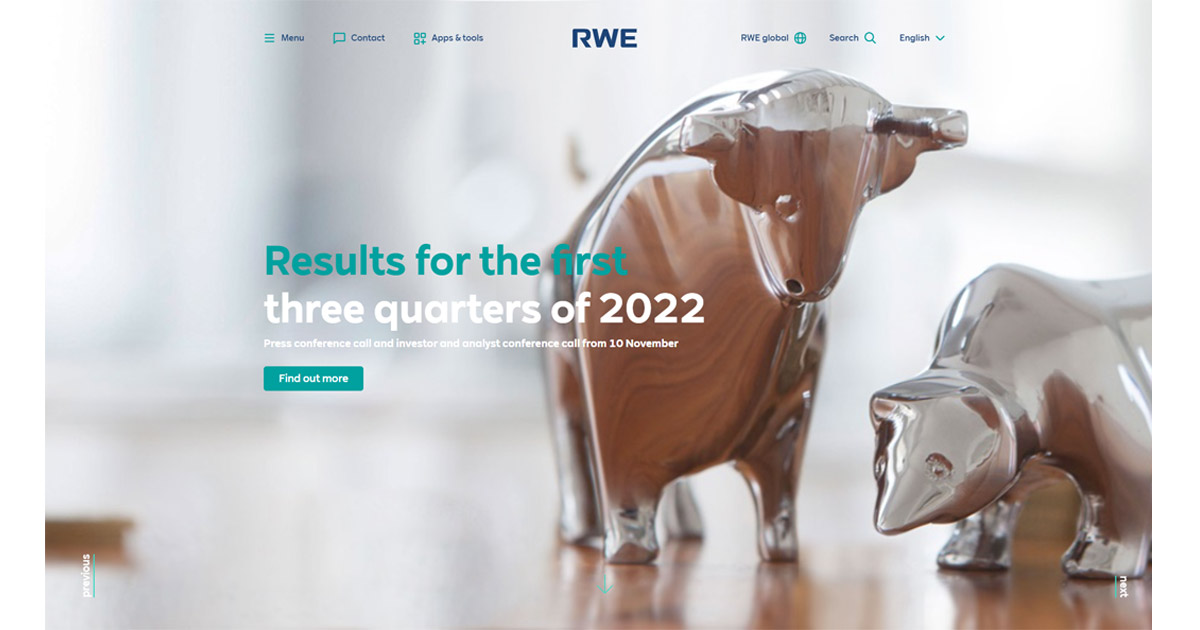 The Challenge: Sending Promotional Emails
They wanted to reach out to their customers through email. They also wished to send out emails about their free subscription for their online account. So they created a reminder email campaign that consists of 3 phases and seven emails all in all.
The strategy that they used is email reminders through email automation. When their client didn't open their first email, they automatically sent another reminder email with a promo as an incentive. Also, they sent out a reminder email to the customer who hadn't completed the registration process. 
The Result
Their campaign reached a glittering 11 percent conversion rate. That's more than they targeted.
See there. Follow-up or reminder emails can keep the ball rolling. To not bomb your customers with unwanted emails, don't forget to include an option for your customers to opt-out if they don't want to continue. But if these emails are appreciated, you are giving them a chance to have easy access to the best offers they're looking for.
Conclusion
eCommerce email marketing case studies help you learn the best practices of known companies to get their message out. In their email marketing strategy, companies can maximize the use of segmenting, personalization, automation, and much more with their email campaigns. All of the companies we discussed in this article were able to achieve their marketing goals by choosing the optimal strategy. So, what strategy are you going to use this time? Get the ball rolling and start your eCommerce email marketing now!
---
About the Author
Miguel Davao is a graduate of literature and linguistics and has been writing content for about 5 years now. He particularly writes content on eCommerce, design, photo-editing tools, and content writing tips. Currently, he works as a full-time writer at Removal.AI – a fast-growing start-up that offers image processing and AI background remover, web and app development, and marketing automation.