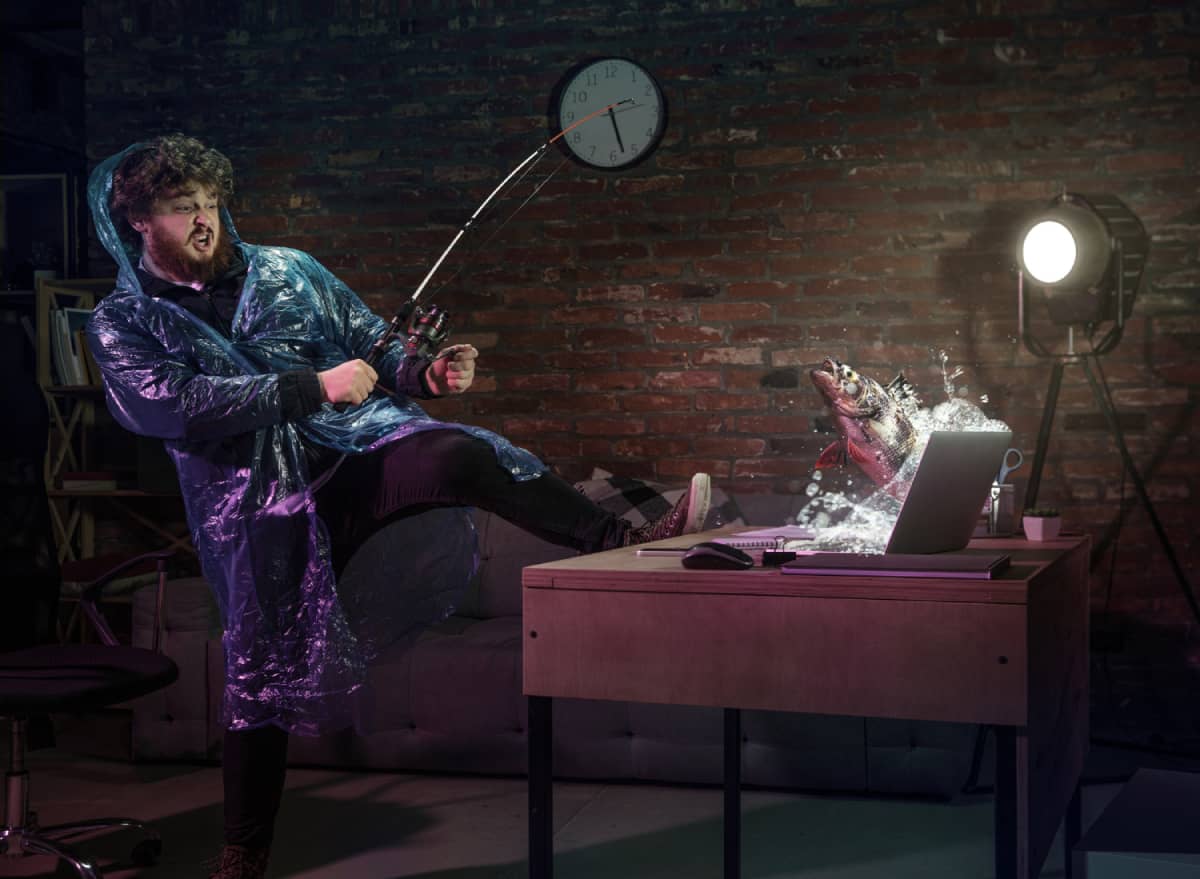 A classic promotional email with discounts and useful content is great. However, any brand could benefit from gamification email marketing once in a while, just to spice things up. 
Gamification is the process of incorporating game mechanics into non-game concepts, such as email marketing. 
Marketing emails achieve an average click-through rate of 2.6%. Anything that can help us boost the rate of our marketing emails is worth trying. With gamification, you can introduce interactive elements into your usual email marketing campaign and achieve significant results in engagement rates.   
If you've subscribed to several email lists, you probably noticed that the number of gamified messages you get is not impressive. That's because these promos are time-consuming and more expensive than usual. But with the right approach, you can develop a cost-effective strategy that will yield outstanding results!
Top Ideas for Gamification Email Marketing
Surprise Discount with Scratch Cards
This approach is excellent for creating suspense and encouraging action with the recipients. They will be curious to see what discount they will get by choosing between hidden fields. You can use this type of email to promote a sale or offer it as a prize to your loyal customers. 
Gwynnie Bee, an online store for women's fashion, chose that approach to deliver emails with elements of gamification.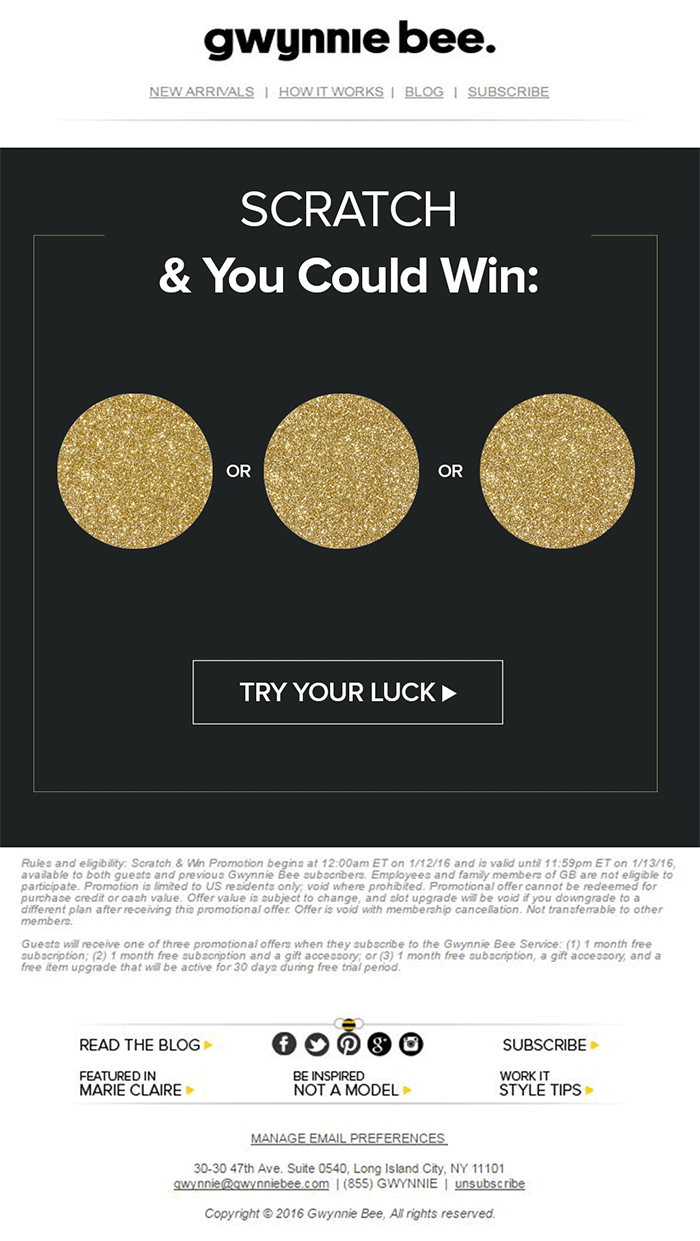 Wheel of Fortune for Surprising Gifts
Even those who don't like gambling with money love roulette. Wheels that spin and result in a surprising outcome are always fun! The wheel of fortune works because it's familiar and quick. Plus, it's the ultimate way to test your luck. 
DXL, a men's apparel brand, sent a great message with a fortune wheel to its subscribers. In addition to visible discounts, the wheel includes mystery fields that require action from the recipient (click and visit the website).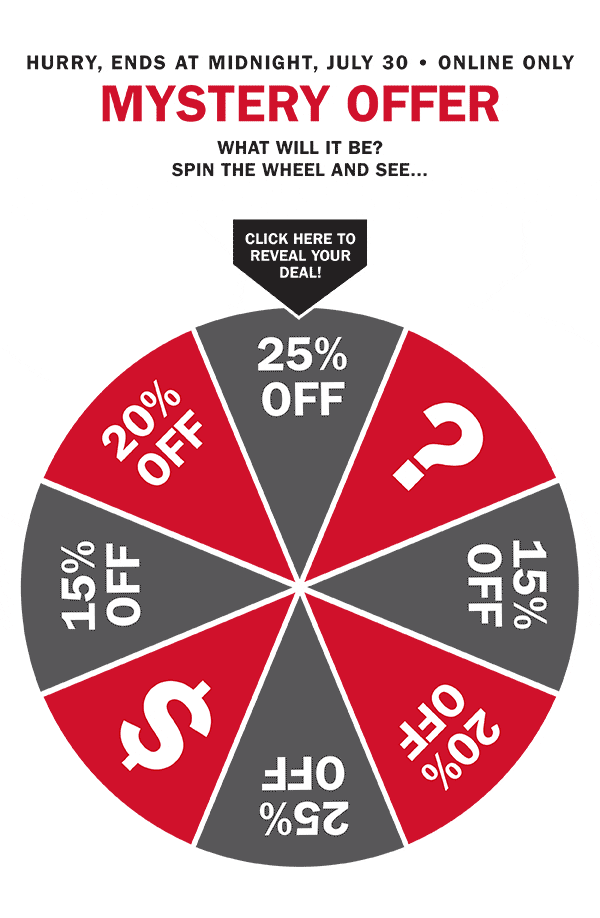 People of all ages love quizzes. They enable them to practice problem-solving skills and test their knowledge in a practical way. This type of game is easy to customize to your audience's interests or the type of promo you're running. 
Your quiz has to be simple and short, and it should involve trivia related to your niche. This type of gamification allows you to use the psychology of power words. You get tons of space for power words in each question, so you'll influence people's perception of your business. 
This is how Harry's (a brand that sells men's grooming and shaving supplies) did it:

Gift Boxes for Simplicity
If you're looking for the simplest possible way to introduce gamification into your email marketing campaign, gift boxes are a good idea. You can start here and keep improving games when you gain more experience. 
The gift box will introduce a special discount or prize for the recipient. It requires a single click for the surprise to be revealed. Here's how the Kawaii Slime Company did it: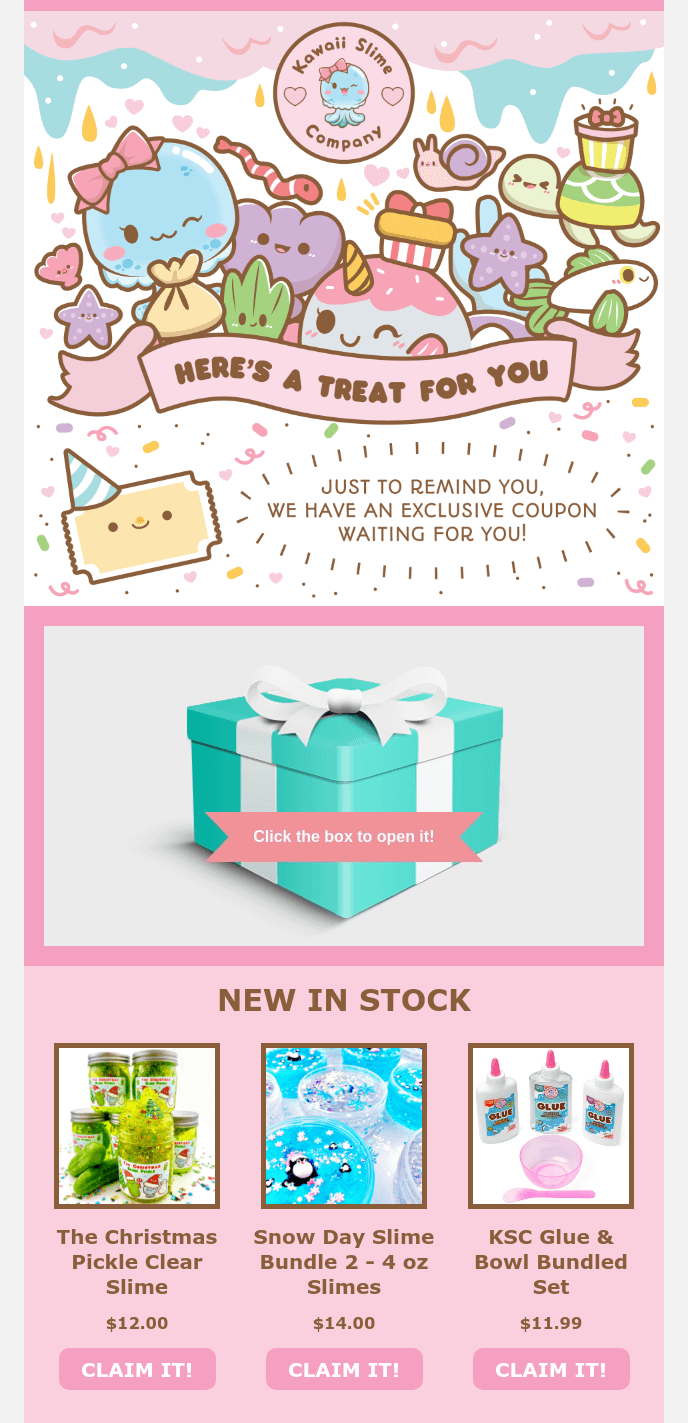 Are Emails with Elements of Gamification Good for Your Business?
Email gamification works for most types of businesses. If you're wondering if it's the right choice for you, answer these questions:
Are you ready to invest more resources into your campaign? These types of emails

can

be based on a template for the general design. However, the gamified elements will require more work from your graphic design team. They will take more time and finances to develop.

Do you have a good base of loyal users? Customer loyalty programs greatly benefit from gamified emails. These recipients continuously open your messages and interact with them, so you'll have a good base of clickthrough rates to improve through

quizzes

and other games.

Do you know exactly who your audience is? Your email marketing campaign has to be segmented first. When you create a detailed profile of your target customer, you can target them with a successful game concept. 
How to Launch a Gamification Email Marketing Campaign
Now that you know how cool gamified emails are and when your business can benefit from them, let's see: how can you start creating them? We'll give you a few simple tips to follow!
Understand the Concept of a Game
Never send a random gamified message just because it's a new trend to follow. Instead of rushing things, take your time to analyze and understand the concept of game mechanics. These are the main elements that make a game successful for the recipients:
Each game needs rules and must be simple enough for the recipients to understand in a few seconds. 
If someone is going to spend time interacting with your message, they need a purpose. It may be a prize, discount, or any other benefit related to an action you want them to take on your site. 
When someone takes the time to answer quiz questions, open a box, or take any other action required by the game's concept, they need to know how they did.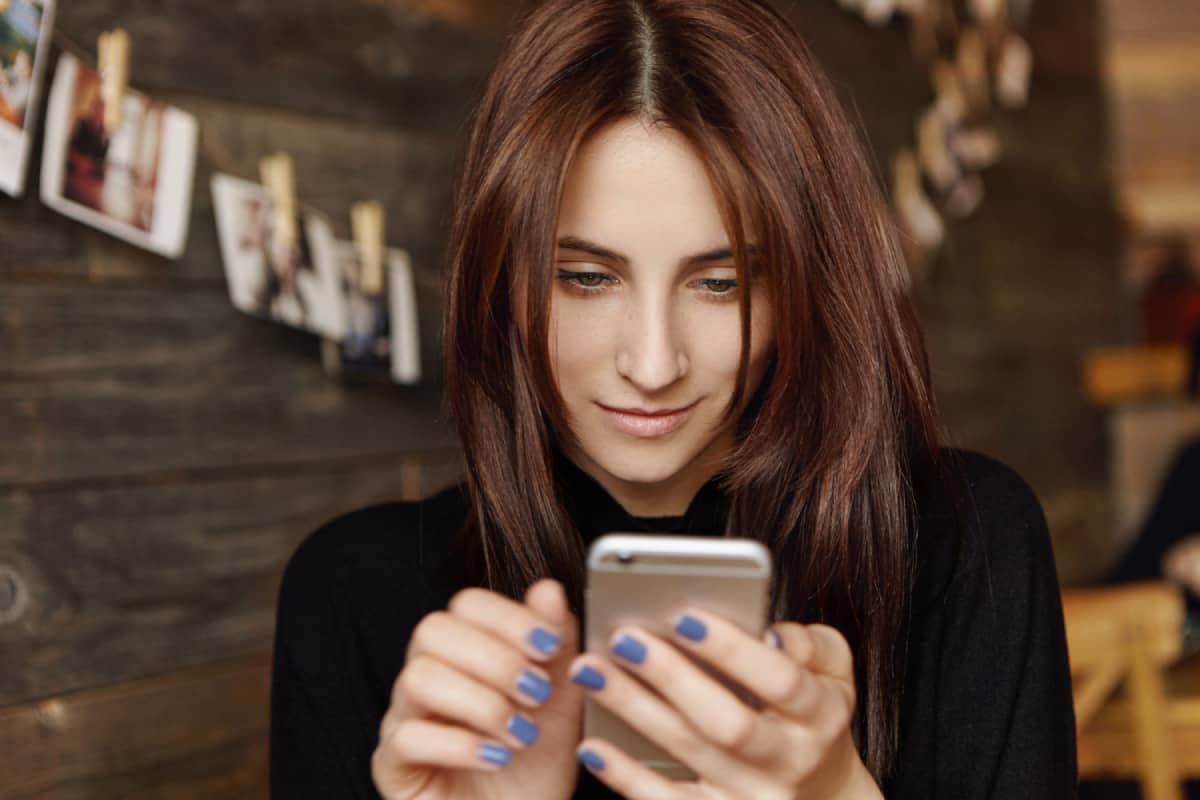 Most recipients love these emails. But some don't have the time to play games. They would still appreciate discounts, though. You need to include everyone in your marketing campaign, so include this type of statement at the bottom: "If you don't wanna play, you can still get the regular discounts on our site!"  
The (email) marketing manager usually provides ideas and deadlines for the design team. This type of collaboration works for your regular emails but not the gamified ones. Remember: you're the one who knows the target audience best. You can't assume that graphic designers will develop the perfect concept that would work for your target age, gender, skill level, or buying habits. 
It's time to start using a collaboration tool. You should also figure out how to screenshot on Mac, so you can quickly share ideas for illustrations with your designers. Provide feedback along the way, so they will consistently work on improving games. 
Optimize the Design for Mobile
It doesn't matter how cool your gamified email is; if the design is not mobile-responsive, many of your subscribers won't give it a second chance. More than half of email campaigns are being opened on a mobile device. It's not the type of message that requires a response, so recipients quickly glance through it on their smartphones. 
If the game is not responsive, you'll miss the chance for interaction. Repeated messages that don't work will result in unsubscribing, and they might get future emails marked as spam. 
The good news is that most email templates are already made to work on the mobile screen. Design teams are aware of the importance of mobile responsiveness, too. 
Don't forget to test and keep improving games before you finally send them! Interactive emails take a lot of time to develop. Your subscribers also expect a lot when they see such a message in their inbox. It has to be absolutely perfect!
Test for potential rendering problems! We recommend having a simpler backup version in case your team fails to meet the deadline with a perfect gamified email. 
In theory, gamified emails would be great at driving traffic and boosting engagement. Is that really the case in your case? You'll have to track specific metrics across the entire marketing email campaign to know what precise improvements you've achieved with gamification. You'll see if the results align with your overall goals. 
In addition to the open and conversion rates, you should also pay attention to the forwarding rate. If the games are good enough, many of your recipients will forward the messages to their friends. Needless to say, bounce rates are also important to track. High bounce rates tell you that the game is either too complicated or not exciting enough. 
Takeaway
When it comes to increasing engagement rates, gamified emails are an effective marketing tool. They offer great opportunities for brands to provide a fun experience through email. When done right, the increased user engagement will outweigh the fact that gamification requires more time and financial resources than your usual email marketing campaign.