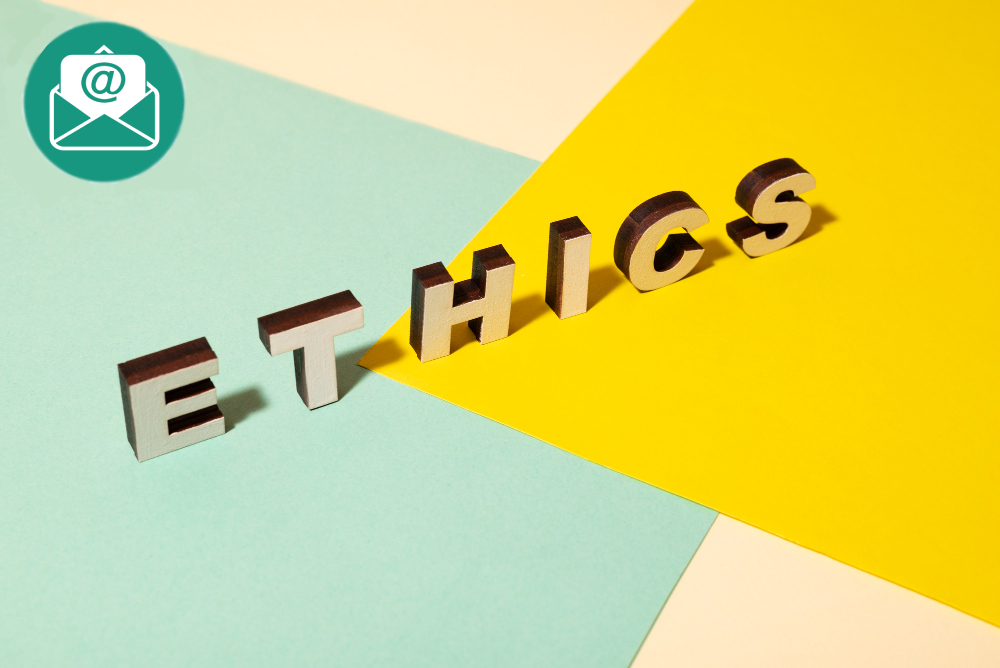 Email marketing is a significant source of income and can be a great way to get your brand in front of more eyes. 66% of small businesses use email marketing to grow their brand presence, and 79% of marketers say that email marketing is "very important" to the success of their marketing strategy. 
However, email marketing can be an ethical minefield. You're constantly collecting sensitive data and need to be hyper-aware of consumers' behaviors and preferences before sending off another promotional email. 
Fortunately, you can follow a few tried and tested methods to ensure that your emails bypass the spam filter, land in engaged users' inboxes, and speak to them in an honest and sincere way. Read more in our brief overview about how to do ethical email marketing. 
Honesty
Honesty is integral to all of your marketing copy and emails. If your audience doubts your integrity, they'll quickly look elsewhere. Being honest can also help you write compelling copy, as you have to create interest and intrigue with facts and figures. 
Start by telling the truth. This is particularly important if you sell expensive goods like cars, home renovations, or vacations. Telling the truth will help you land sales quickly, as consumers won't have to dig through the content you send them to find important information. For example, if you're writing advertisements for used cars, list pertinent information like faults early in the listing, as consumers will feel "tricked" if you bury faults in the small print. 
Being honest with your consumers will increase engagement, too. Consumers who know that you're honest are more likely to read the copy you send them and won't filter all of your emails straight to the spam folder. 
Transparency
Transparency and honesty go hand in hand. However, transparency requires you to go above and beyond telling the truth. You have to willingly offer less attractive information about your business to all the folks on your email list. 
Transparency is particularly important if you use email marketing to collect consumer data. Creating personalized, data-driven email content can reawaken sleepy subscribers — but how did you collect that data? Give users a clear understanding of how you use email marketing to collect personal data and make it easier for users to opt out of personalized services if they wish. 
Being transparent with consumers can boost your brand loyalty. This is particularly important if you are a small business trying to meet growing demands. You can improve your digital marketing presence and create life-long consumers by foregrounding your commitment to data privacy and protection. Just be sure to focus on the person behind the numbers, too, and always empathize with your readers before sending new marketing emails to their inboxes.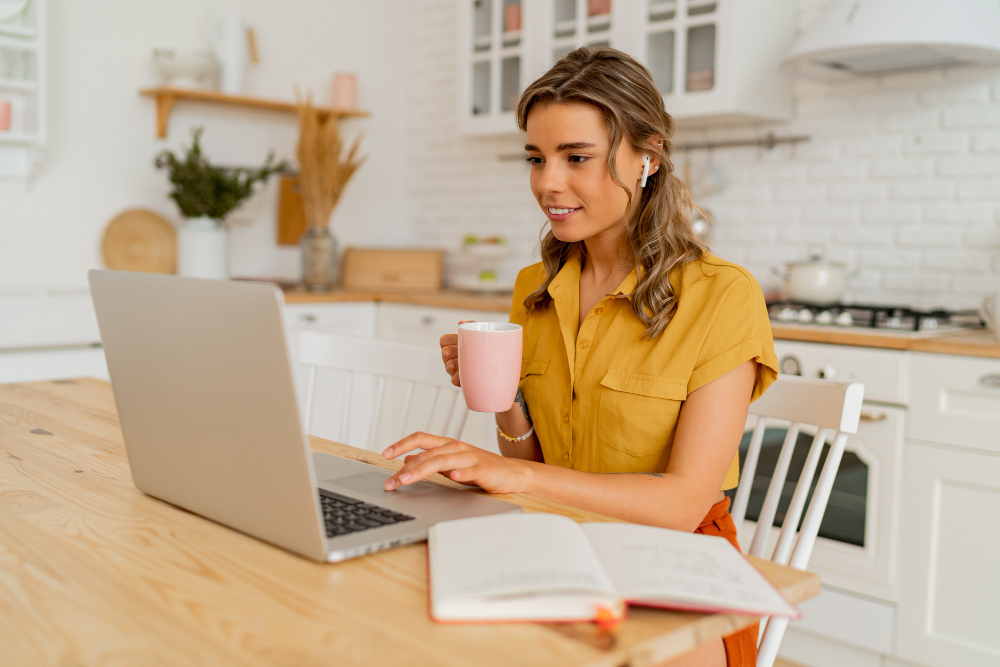 Empathy
Empathy is an undervalued trait in the business world. However, empathizing with the folks on your email list can help you create copy that creates authentic connections and engagement. 
When writing copy for emails, consider the relevance of the information you're sending and the impact it will make on the reader. Bombarding your audience with gimmicky sales and "urgent" calls to action will stress your readers out and have them reaching for the "unsubscribe" button. 
Instead, consider soft-selling when writing email copy. Content like "how-tos" and testimonials land well with readers. Soft selling requires you to research your audience and give them relevant content based on the relationship you build with them. This can take time, but it is a far more sustainable, consumer-friendly way to approach email marketing. 
As an additional point, we point out that you should always read your emails before sending them, keeping in mind that their content is not misunderstood or offensive to anyone. When checking the content, keep in mind the broad spectrum of the audience that will receive your newsletter, as well as current events, in which some keywords and wording may not be suitable.
Sustainability
Your emails have an environmental footprint. This reality is a shock to many marketers, who believe they can send off as much digital content as possible without producing CO2. The average email with an attachment produces 50g of CO2, which can increase if you send larger files with each email. 
You can keep your emails green and clean by regularly clearing your email list and removing recipients who haven't opened your emails for a while. If you're worried about unsubscribing potential consumers, send them a personalized notification about this. 
Try to send fewer, higher-quality emails. You can hold off email marketing fatigue and reduce your CO2 footprint by doing so. Focus on crafting emails that contain smaller file sizes when possible, but don't be afraid to send off replies and promotions if you want to build relationships with your consumers via email. 
Keeping Your Promises
Email marketing offers and deals are easy to forget when you get to the end of the month and are counting on a few more sales to hit your KPIs. However, if you offer a discount or markdown in price in your emails, you have to follow through on your word. 
Similarly, your emails should align with the CAN-SPAM act. Use a subject line that isn't misleading and accurately conveys the information contained within the email, and be transparent about the fact that your email is an advertisement. Make the unsubscribe button easy to find and easy to follow through on.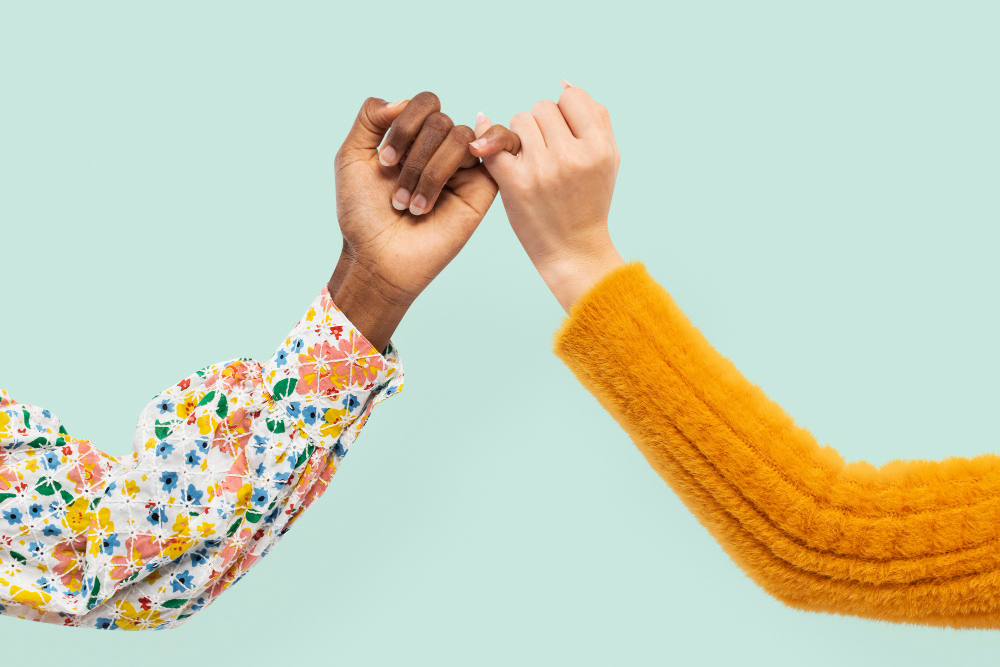 Conclusion
Email marketing can improve your reach and boost your sales. However, savvy consumers will quickly unsubscribe if they suspect your email content is dishonest. Ensure that you're doing ethical email marketing by aligning with CAN-SPAM standards and minimizing your file size to reduce your carbon footprint. Also, always stay true and honest in what you share with your subscribers.