How to add a preheader?
When creating a template, you can add a preheader to your email. Preheader is a short text which is usually displayed in the recipient's inbox right after the subject line. It should give the subscriber a short summary of the content of the email.
To add a preheader, click "Preheader" on the toolbar in the template editor.
In the new window, you can add the text you want to use as your preheader and see the preview of how it's going to be displayed on different ESP platforms.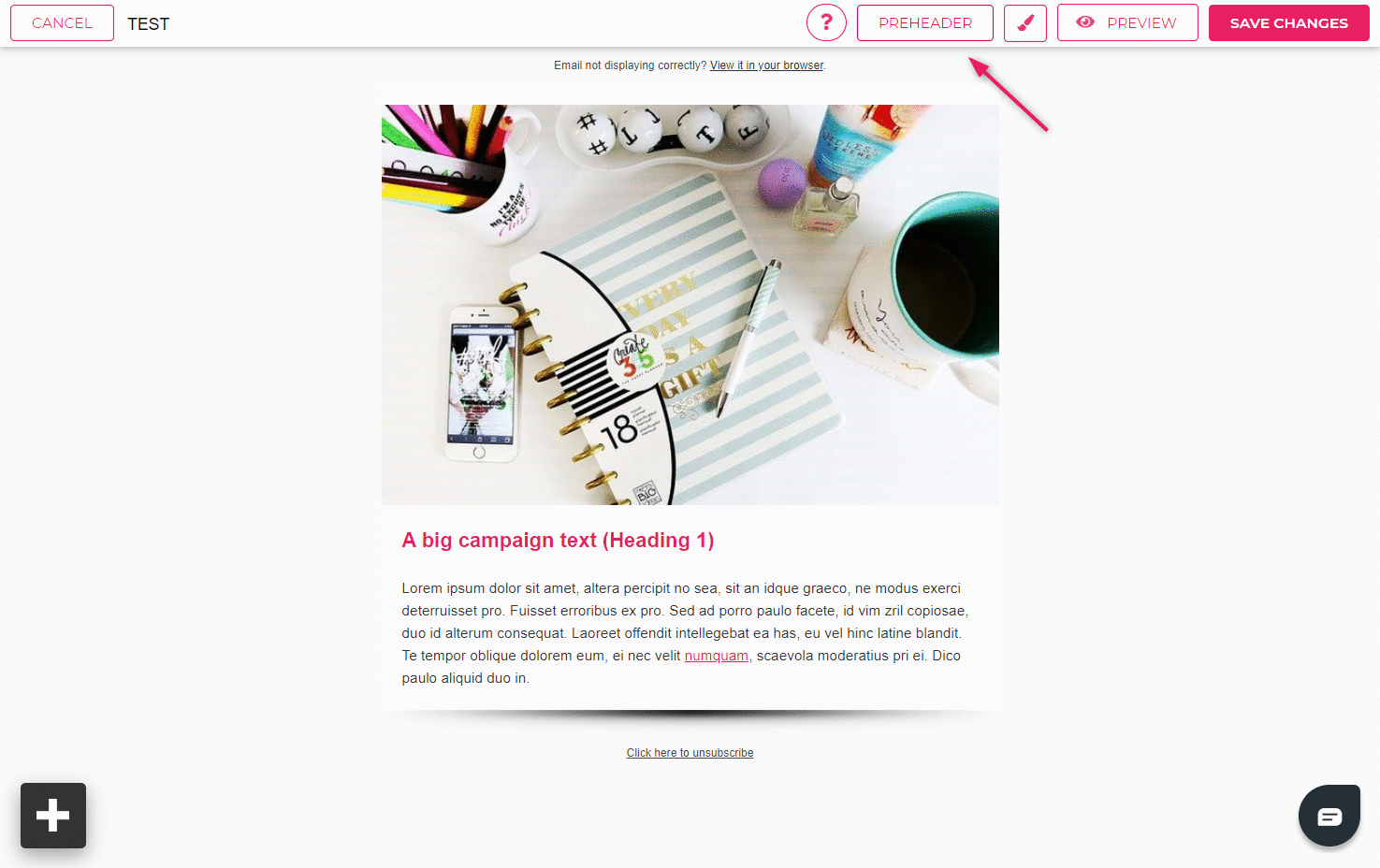 Examples
Where the preheader is located in Outlook:

Where the preheader is located in Gmail: