The number of received and sent emails in 2020 exceeds 300 billion. If this is not outright spam, they perform a specific function and are formulated, taking into account the desired goal. There are many types of emails, but the transactional and marketing ones stand out among them. Why is this classification most often discussed? What are the nuances of each type of email, how does one learn to identify them at a glance, and, most importantly, what are the characteristic features of each of them? To understand this, it is necessary to consider each concept separately and identify its primary goals. Then it will become clear what their difference is.
Essential Basics: Definitions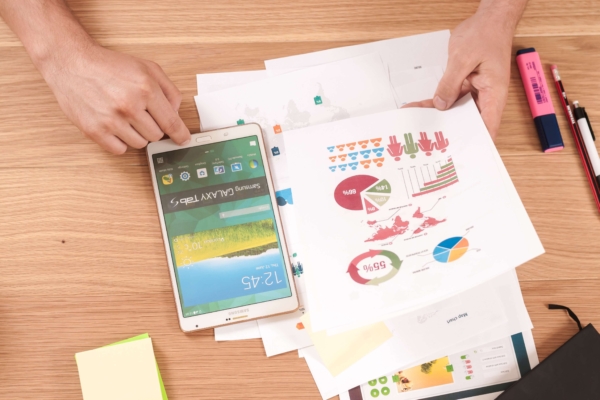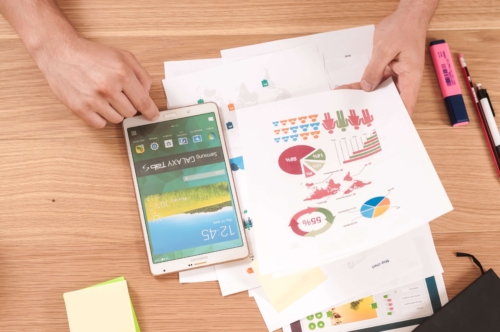 The Internet is full of definitions of varying degrees of accuracy and integrity. We will focus on the essence.

Transactional Email

This letter is a reaction to a specific action taken on the site. It is almost always personalized based on the collected information about the user and performs the function of confirming a purchase, registering, submitting an application, and any other action. Here are some examples:


Confirmation of registration on the site
Successful payment notification
A reminder of an upcoming event
Order dispatch notification
Confirmation of subscription to the newsletter


And much more.

Such letters are not sent out in large quantities: they are activated only in response to a certain user step. The main focus is on customers and the actions that they have taken, or that affect them. The purpose of transactional emails is to notify the user that something has happened. The letter always contains contact information for the support service in case subscribers have any questions, but it is not itself a means of communication.

Important features by which you can recognize letters of this type are the following:


there is no way to reply to the letter;

there is no way to unsubscribe.
Both of these points are logical: we are not talking about the classic newsletter, where there is necessarily an "unsubscribe" button. This is a notification-based message designed to inform people about some significant events or actions directly related to them.

People are waiting for this letter; they need it for peace of mind and conviction that the order is accepted, the payment has passed, the hotel has been booked, etc. People open such letters 8 times more often than any other because they accurately carry information that concerns them personally. And personalization has long become one of the leading marketing trends and only continues to strengthen its position.

What characteristics should a transactional letter have so that the reader does not have an unpleasant informational aftertaste or the desire to turn to another company's services next time?


Personalization. This goes without saying: use any data about the person to show your interest and care.
Simplicity and readability. There should be no problem in identifying the message for which this letter was created.
Laconic and recognizable design. The letter should be easily associated with the site from which it came.
Optimization for different devices. Many people read letters from phone screens, and they shouldn't have a problem with this.
Fast sending speed. Such emails should arrive instantly, especially when it comes to confirming a payment or booking.


If you provide all these conditions in your email system, you will not have problems with transactional emails. Unfortunately, there are many email marketing tools, but each of them is constantly missing something. The editor is not flexible enough; there are gaps in automation, and the prices for the service are very high.

To nullify all these problems, Smaily gives you all the features you need to make any letter with any design and has excellent visual statistics, personalization, automation, painless integration, and testing. You will find all the email tools you need most at a price much more affordable than other popular options.
Email automation deserves a word or two, as it plays a crucial role in the timely delivery of a transactional email. There is time-based and behavior-based automation. The first one allows you to send the necessary letters at a specific time, for example, reminding subscribers that the low-cost period for a training course ends in two days. The second makes it possible to automate the sending of letters based on client action. For example, these are the well-known reminders that you put a product to the cart but did not complete the order.

Marketing Email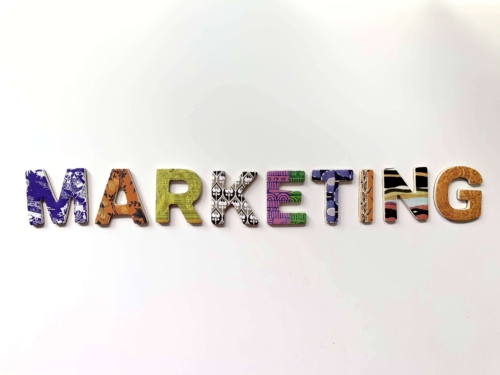 This letter, also often referred to as a commercial one, contains promotional content that encourages people to take action.

Typically, such mailing occurs in large quantities and relies on the fact that at least some of the recipients will perform the planned target action: follow the link, download the file, register, and so on. Unlike the previous type, where a letter is sent after an action, a letter is sent so that a person takes action in the nearest future. Examples include:


Newsletter
Sales, cross-selling, and up-selling offers
Discount notifications or product updates


Marketing emails are often sent out on a regular basis, such as once a week or a month, to communicate an offer or provide readers with valuable information that answers people's questions and neatly guides them to the relevance of your product or service. You also probably know about such a concept as a digest: a convenient collection of relevant thematic posts sent in one letter so that it is handier for a person to get acquainted with them.

Unlike transactional emails, marketing emails provide the ability to both unsubscribe and reply. And if the opportunity to write a response is not very popular, then the "unsubscribe" button is absolutely necessary for this form of a letter. This is the most important rule of email marketing hygiene and the newsletter axiom, categorized as a must-have by the CAN-SPAM Act.

Often people do not expect a marketing letter; it is not an urgent need for them, as it can be with a transactional one. Therefore, such a letter is vital to compose so that it engages readers and hooks them with something potentially valuable to them.

The structure of a good marketing email varies depending on what purpose is being pursued: motivate to buy, lead to a blog, offer to download a file, and so on. Some required parameters are the same as for transactional emails, such as adaptability for different devices and laconic design. Among other points, the following can be distinguished:
One-action focus. Don't try to force a person to follow the link, register, and download something simultaneously: one letter has one goal, and the content should contribute to its achievement.
The answer to the question. If you want to sell a product or service, do not make a riddle of their functionality, but immediately say what problem they will solve.
No overtly selling tone. The call to just buy because you want it so without useful educational information or at least a list of benefits from the purchase will make the person think about opening such letters next time.
Clear, informative subject line. Do not try to generate hype with shocking and intriguing subject lines: it can work once, but the company's damaged reputation cannot be restored.
Remember, just because a marketing email is not personalized as a transactional one, it doesn't mean it can be approached slipshod. Both types of email are essential because one allows you to retain existing customers, and the other helps to win the trust of new ones.
When Boundaries Are Blurred: Marketing Email Disguised As Transactional

Although transactional emails are not subject to known anti-spam laws such as CASL, GDPR or the CAN-SPAM Act already mentioned by us due to its purely notifying nature, the situation may change slightly if the letter has added commercial shade. It may be something completely discreet, like a discount coupon for your next purchase, but this is already considered a marketing step and makes the email vulnerable to anti-spam laws.

In order not to be fined and not get in trouble with the law, when composing transactional emails with a slight marketing aftertaste, you need to adhere to some rules:
The amount of commercial information should be minimal and not exceed the amount of notification text.
Marketing calls should be placed at the end of the letter.
The subject line clearly defines the essence and purpose of the letter.
In any case, you should first familiarize yourself with your regional anti-spam law and make sure that there are no additional requirements and restrictions. If you find it too challenging to add marketing content to a transactional email due to these limitations, it's better to give up and let each type of email perform its distinct function without blurring the lines.

Final Words

In everyday life, we are faced with both types of letters. Modern tools allow you to set up email campaigns so that the necessary letters arrive at the right moment and do not make a receiver want to send them to spam. You just need to put yourself in the client's shoes and understand what information and when they expect. Timeliness and relevance of mailings will help you both get new customers and maintain existing ones' loyalty.

Author's bio: Marie Barnes is Marketing Communication Manager at Adsy, where you can check guidelines for submitting a press release. She is an enthusiastic blogger interested in writing about technology, social media, work, travel, lifestyle, and current affairs. Marie also does some photo editing at photoretouchingservices.net.