If you're a merchant, you will hardly get the opportunity to engage with your clients in person.
When you can't communicate face-to-face with your clients, it might be difficult to show them that they are not just a number for you and you truly value them.
You can engage your consumers via email marketing and make them feel valued!
Just throwing mail here and there is not enough. Your valuable needs strategic email marketing to boost consumer engagement, expand your subscription list, and increase revenue.
In this piece, you'll learn the 10 best and most tried-and-true eCommerce email marketing strategies to increase sales in your store.
Apart from this, you should also take consideration of eCommerce marketing strategies to drive sales and growth.
Before we go any further, it's essential to understand what email marketing is and why it's important?
What is email marketing for eCommerce Business?
Ecommerce email marketing targets a group of individuals who are interested in your products and sends promotional content & other details based on their interests via email.
Email marketing can engage with existing and new consumers through a series of emails to tell them that you have something that they are looking for.
Before we go over each eCommerce email marketing strategy in detail, Let's take a look at why eCommerce businesses should consider this marketing channel:
Why use email marketing for eCommerce Business?
Besides other digital marketing strategies, email marketing is a great source of organic and quality leads.
The world's 80% population owns smartphones! 90% of them visit their mailbox on a daily basis.
That's why it is the #1 communication channel to connect with your target audience.
Considering email marketing allows us to target a large audience and enrich conversions efficiently at a low cost.
Email marketing has an immense ROI.
Simply said, email is the most effective technique to generate online sales.
Let's look at the best methods to do email marketing now that you realize how important it is.
Email Marketing Strategies for eCommerce To Drive Outstanding Results
You'll need the most effective methods for a successful email marketing campaign.
It's time to take a look at each one separately.
1. Create an interesting & smart subject line!
A subject line is an important element that will make a first impression on the user's mind.
As we all know, the first impression is quite important.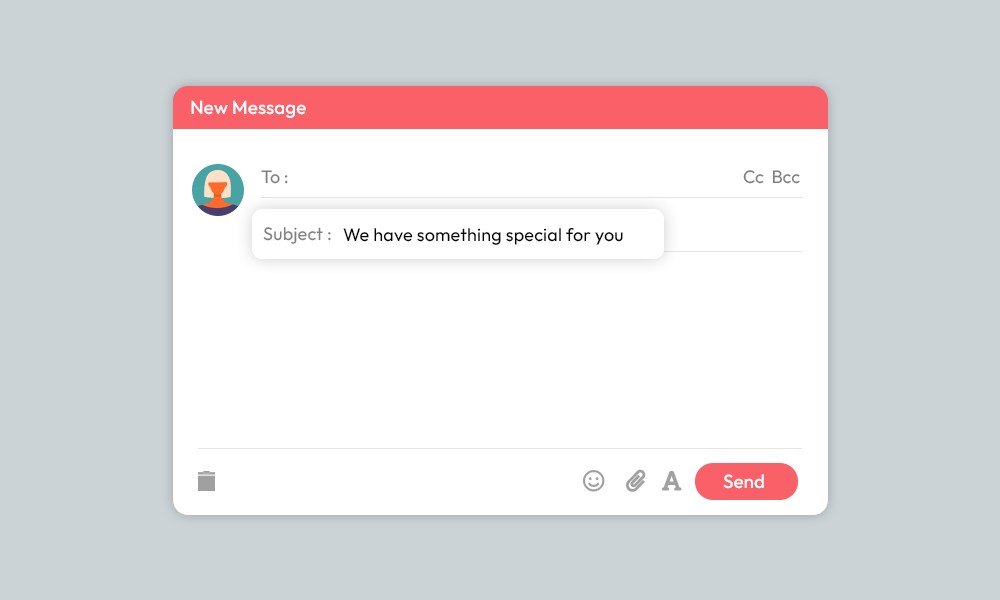 That's why the subject should be composed with extra care to raise email open rates
Your  subject line must be short and accurate. Remember one thing that mobile viewers can't view large subject lines, so include only the most important information.
It should be attractive enough to entice curiosity.
Always avoid using all caps & extra use of exclamation points!
If you have an announcement or any update regarding your store then use a subject like "We have something special for you".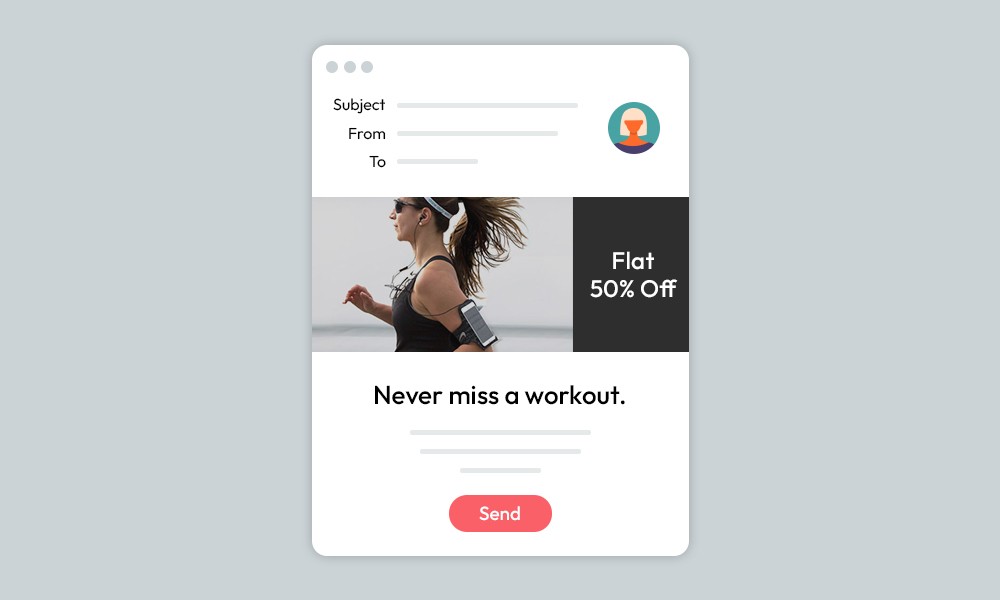 In case you are hosting a sale or giving out a discount or coupon code, make sure to mention it in the subject line.
The opportunity to save money attracts individuals like nothing else!
2. Send messages to your new subscriber
You're just getting to know your new subscribers.
Sending a welcome email to new subscribers right away is a new approach to start a new bond & to make them feel valued.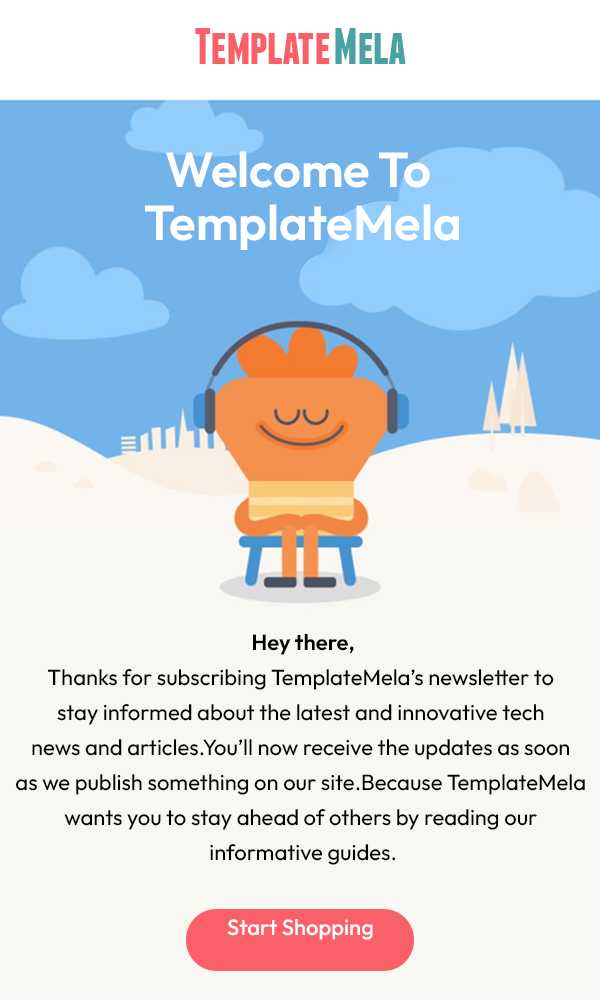 If you want to transform a shopper into a loyal client, you need to make a fantastic first impression when they sign up for your eCommerce email marketing.
However, a welcome email series is a great opportunity to introduce your eCommerce brand, set consumer expectations, and display how you're different from the crowd.
Additionally, you can provide them with a first-time visit discount that can encourage them to make a purchase.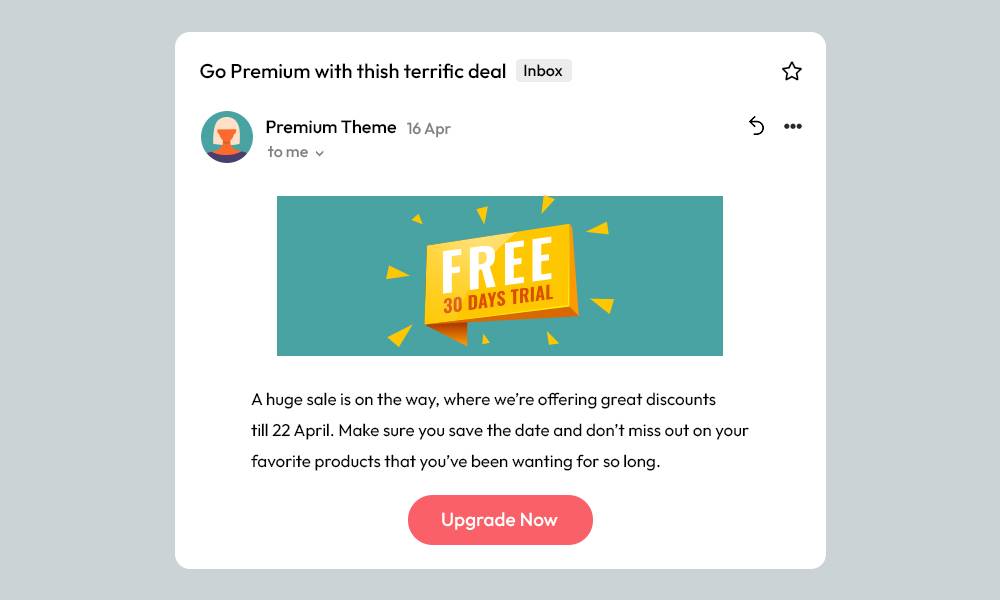 3. Make a personalized approach for your target audience.
A tailored & personalized approach for your leads and consumers can work more effectively.
Every user is unique and has various interests. You must know your customers based on their requirements & interests to divide them into groups.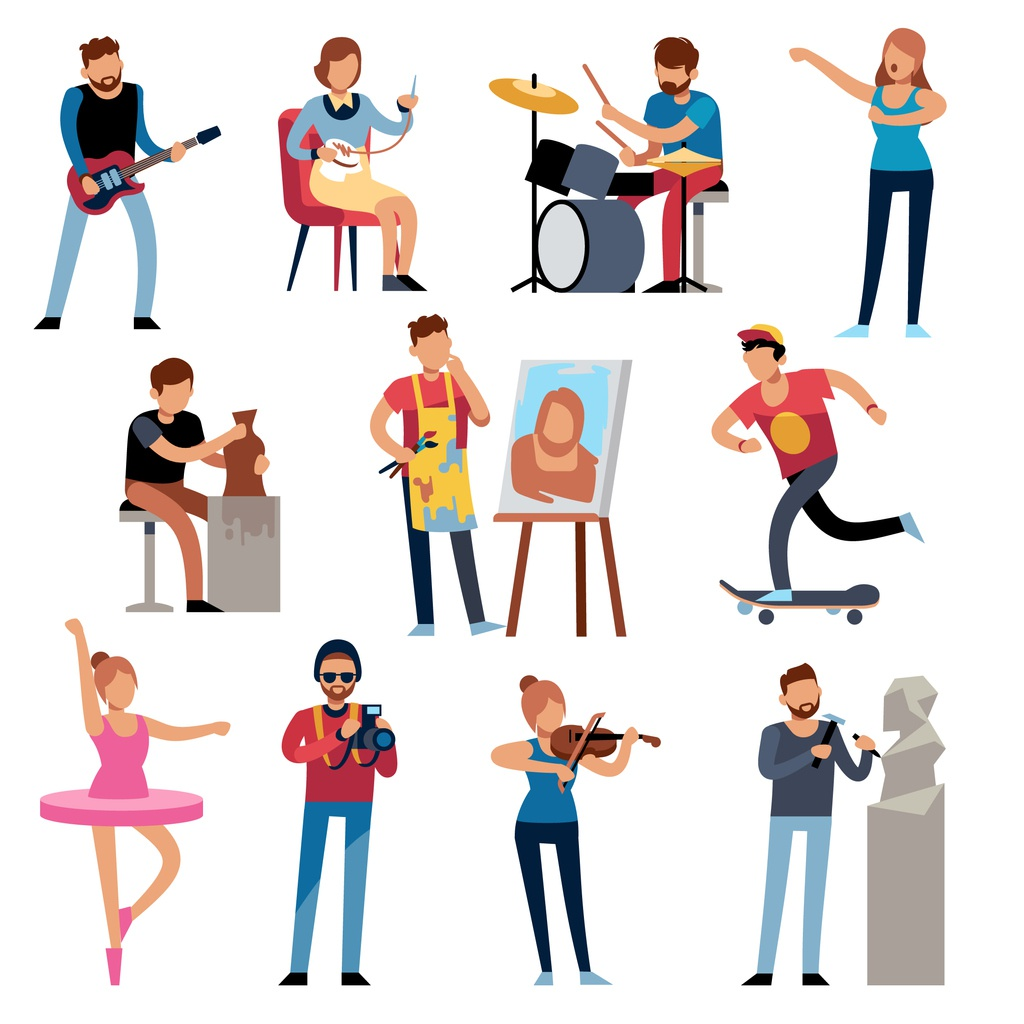 After that, you may create emails that are more tailored to each customer group.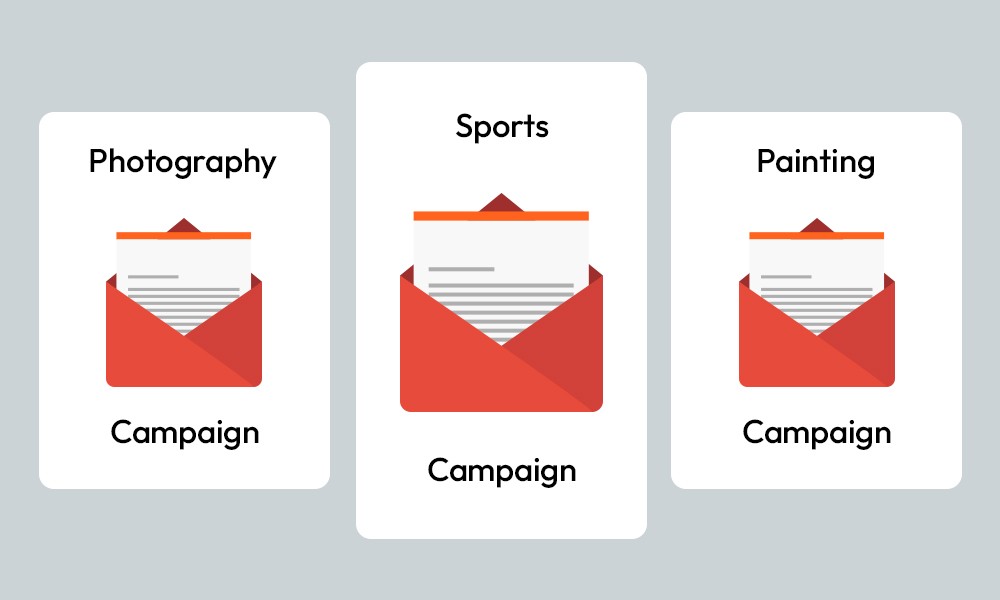 Furthermore, Viewers still enjoy seeing their name at the top of the email if you're not presenting them with the material they want to interact with.
Relevant content is more important than ever in email marketing.
You'll get more clients who will be committed to your business if you can show them that you care about giving them exactly what they want.
Create highly tailored emails that will catch people's attention with this information.
4. Create attractive and responsive Email
Approximately half of all email opens occur on mobile devices.
You're missing out on a significant audience if your email isn't optimized for mobile devices.
It is advised to continue the habit of producing flexible, responsive emails that can be adapted to devices of different sizes.
No user is left out with responsive emails since they adjust to a range of screen widths.
Pinching and zooming to read your content is the last thing a subscriber wants to do, and it doesn't look good.
Design mobile-friendly emails to make it easy for them and to reduce the danger of your emails being deleted.
In addition, you can personalize your emails with eye-catching email templates and one-of-a-kind email codes.
Despite where your subscribers read their email, make sure to deliver excellent-quality emails constantly.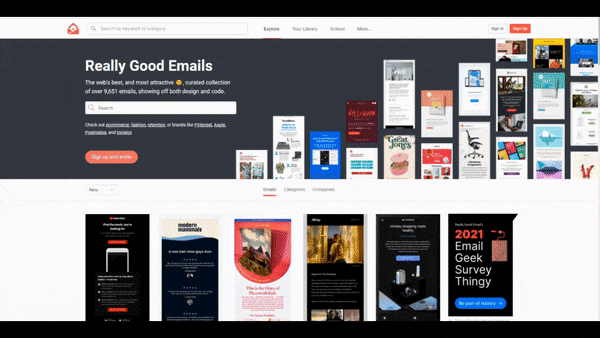 5. Offer a great discount to a loyal customer.
Customers that are dedicated to your business are excellent profit generators.
Loyal customers have a considerably greater Lifetime Value than other customers, so you should reward them or offer them an extra discount for what they do for your business.
Repeat clients are the lifeblood of your business, allowing it to thrive and flourish.
You can also create discount flyers and send them through email. Use free flyer maker tools to create attractive flyers in minutes.
A loyalty program will keep your most loyal consumers coming back to your shop again and again.
Just send emails to your repeat customers, informing them of their unique status, and offer them special deals or extra discounts!
Creating a unique loyalty group for your top shoppers is one of the quickest and easiest ways to develop a committed and loyal customer base.
6. Set referral program to boost engagement
In this digital marketing era, word of mouth is still a useful and efficient technique.
People are three times more likely to make a purchase when a family member or friend refers to something.
A referral program enables customers to earn a reward or special discount on their next order just by referring a friend.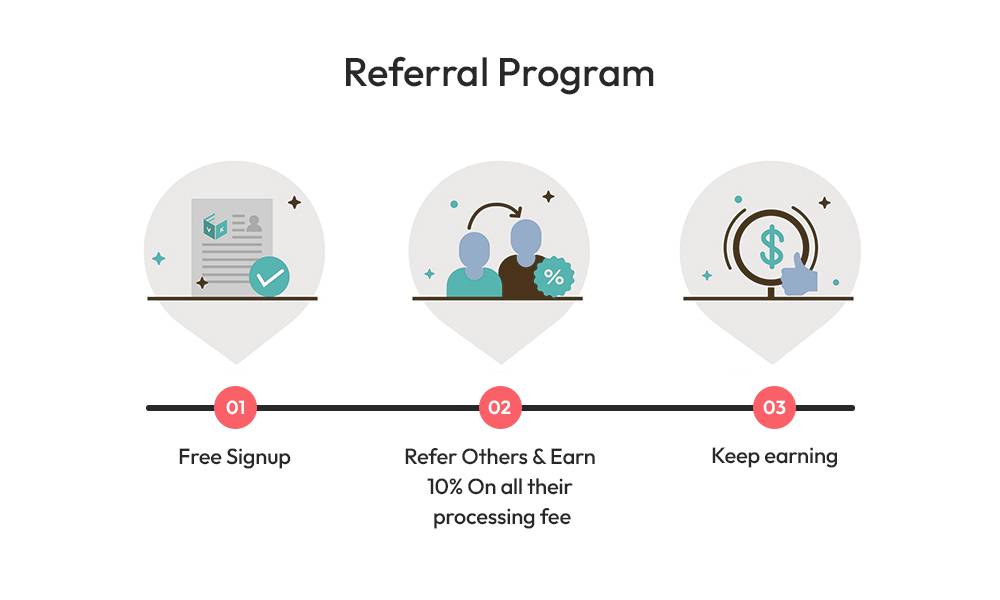 Don't forget to add a referral link to your email. Just do it and then stand back to watch the flow of new customers.
7. Make sure you're sending the right amount of emails.
Send regular transactional emails to your audience to remain in touch, but don't overburden their inbox.
The goal is to remain top-of-mind for your customers without becoming annoying. Determine the most appropriate frequency for your company.
According to industry research, when businesses, particularly online retailers, send up to 19 emails every month, the average order count rises.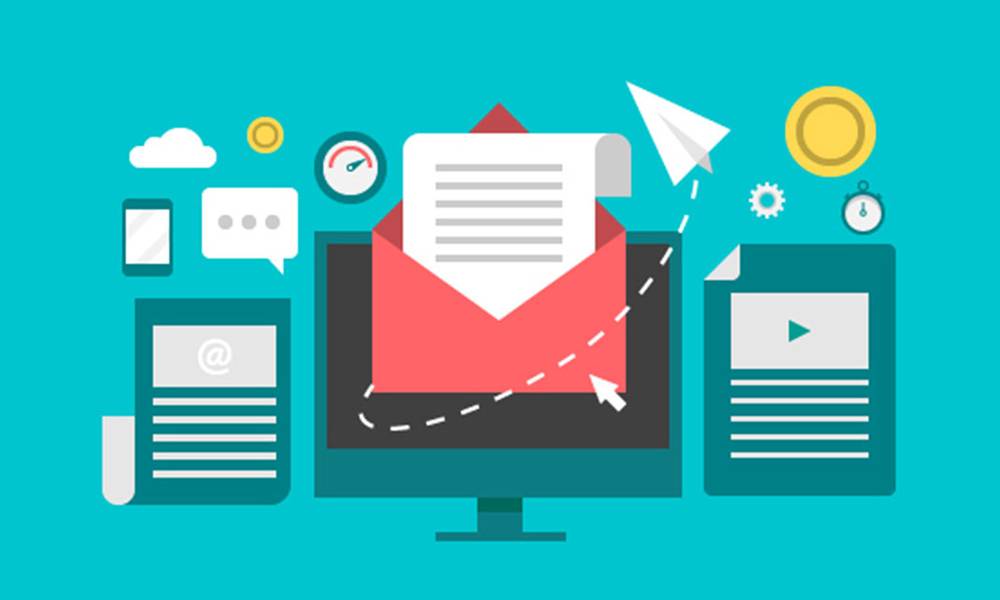 However, the ideal frequency will vary depending on the type of business.
As a result, it's a good idea to try out several frequencies to discover which has the most influence on your company.
8. Send a string of emails to customers who have abandoned their carts.
It's a fact that more than 70% of carts get abandoned every day!
Do you think that sales will never come back? Of course not; those abandoned carts had a conversion rate of more than 10%.
What you need to do if you're gathering email addresses and measuring site visitors is simple and clear.
You just need to send manual or automated emails to visitors who quit your store without completing the purchase.
You will not just regain lost sales but also enhance your customer experience with a successful abandoned cart email sequence.
9. Do not forget to send a "back in stock" Notification email for wishlist items.
Don't allow an out-of-stock item to mark the end of your relationship with a consumer.
Instead of eliminating these goods from your site, provide customers with the option of receiving an email notification when they are available in stores.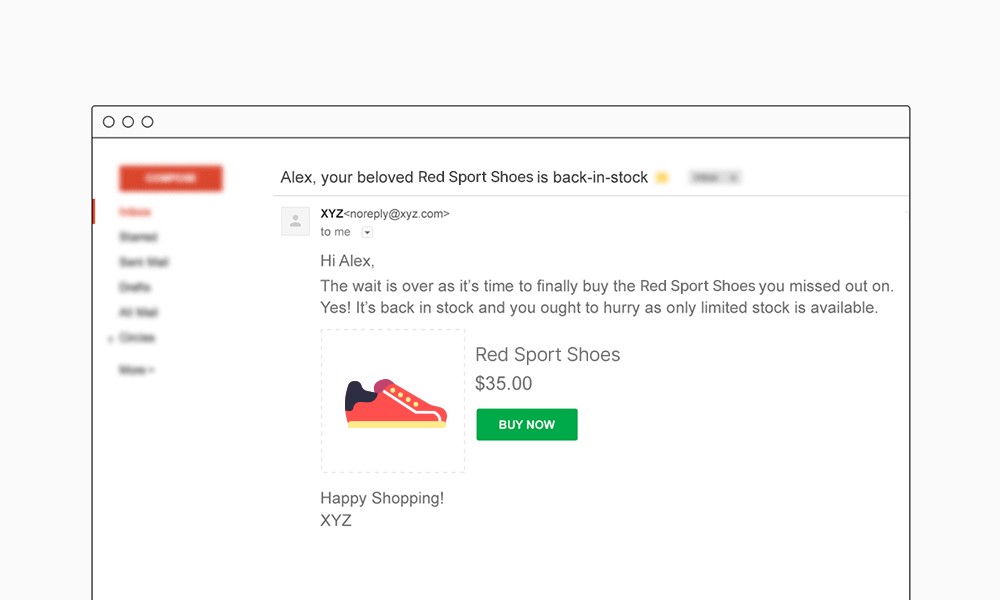 Let customers create wishlists and build up an email loop to deliver them the latest product updates.
Customers like to be kept up to date on what they actually want.
It's also an excellent strategy to keep them interested in your email marketing initiatives.
10. Re-engage inactive customers by sending seasonal promotional emails
Do your clients' interest in your products or services seem to be dropping?
Sending them the latest discount or seasonal promotional emails can help you re-engage them.
Ecommerce sales fluctuate dramatically throughout the year.
Strategic & effective email marketing can pump up your sales for your eCommerce business in the festival season or in the holidays!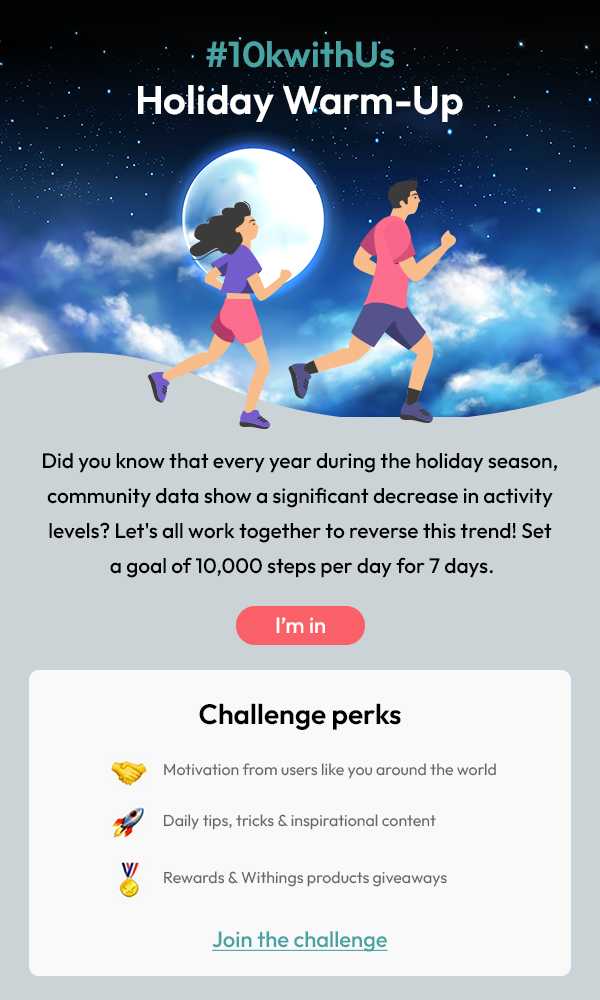 Businesses have the great opportunity to generate 30% more revenue in the last month of the year and during the holiday season than they would on any other day of the year.
Isn't it exciting?
Keep your eye on the calendar while planning eCommerce email marketing to generate incredible sales!
Let's go through some of the most important eCommerce email marketing tips:
Start looking at your competitors' markets.
Collect email addresses from your audience on social media.
Send welcome emails to introduce your organization, goods, and services to new consumers.
Recurring situations can be made to run automatically.
Reactivate your inactive subscribers with Re-engagement approaches
Don't employ spammy terms or anything else that cause your email campaigns to be flagged as spam by mailbox providers.
Use other forms of contact as well; Don't restrict yourself to email.
Email marketing has immense significance for eCommerce firms. You can utilize these best practices to attract new consumers, maintain existing ones, and increase revenue.
Email marketing can help any company, especially those on a tight budget, get a jump start on their marketing.
However, keep in mind that your email marketing methods must be perfect from the start to establish a loyal customer base and attract new prospects.
Utilize the above-mentioned eCommerce email marketing strategies to start your marketing campaign off to a great start.
Catapult your small business to new heights in a short amount of time.