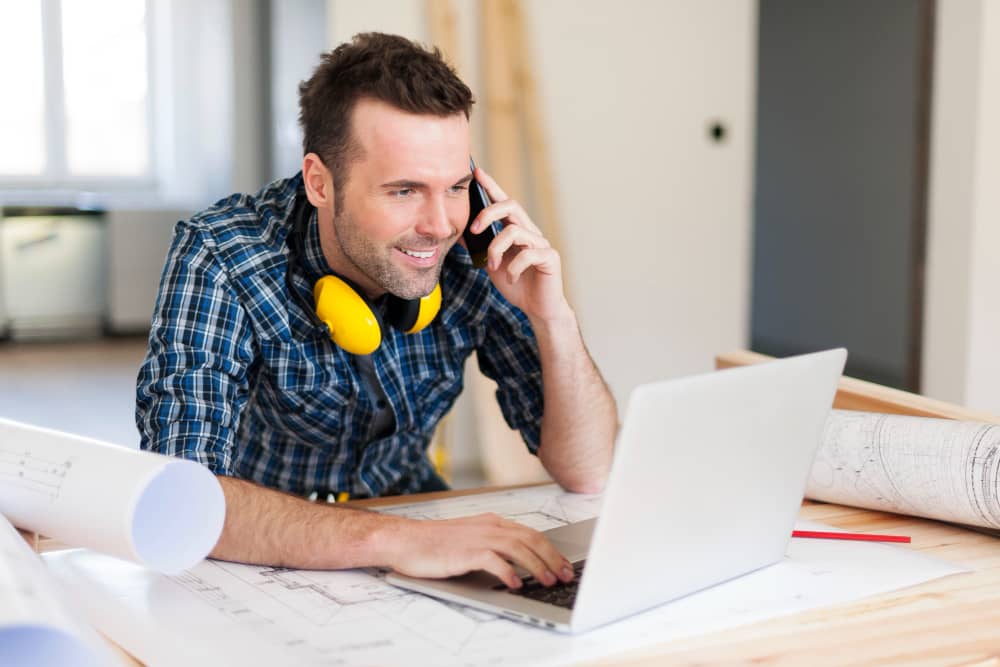 Email marketing remains one of the most lucrative ways to reach customers, despite some early digital age predictions that it may be dead or dying. 
Just to give you an idea, recent statistics show that businesses can expect up to $45 for every dollar spent on email marketing, explaining why email marketing revenue is set to surpass $10 billion this year. Besides its revenue benefits, email marketing also facilitates connections with potential and previous customers, driving more traffic to your website. 
In this article, we'll explore seven strategies that home improvement contractors can employ to grow their email lists.
Strategies Home Improvement Contractors Can Use to Grow Their Email List
As a contractor, one of the most effective ways to reach and engage with your audience is through email marketing, but to do so, you need a robust email list. Fortunately, there are numerous strategies you can implement to grow your subscriber base, from optimizing your website for sign-ups to leveraging social media platforms to promote your email campaigns. We'll explore a variety of tactics that contractors can use to gain more subscribers and grow their email lists, so you can start reaping the benefits of a successful email marketing strategy.
Engage Past Customers with Purpose
Many home improvement contractors might overlook their existing connections as they focus on building their email list from scratch. But if you're already established in the industry, chances are you have a wealth of contacts just waiting to be tapped into.
Instead of cold-calling previous clients solely to ask for their email addresses, be strategic and purposeful in your outreach. 
For instance, you could follow up on a completed project, ensuring their satisfaction and addressing any concerns they might have. Alternatively, you could inform them about a new service or promotion tailored to their needs. As the conversation unfolds, smoothly transition into inviting them to join your email list. 
This way, you'll strengthen your relationships with loyal clients and keep them in the loop about future promotions, discounts, or new services – all while maintaining a professional and engaging tone.
Use Your Website to Collect Emails
Your website can be an excellent platform for collecting emails, particularly if you have significant traffic. Offer different sign-up options to segment your email lists, tailoring content to suit each group's interests. For example, you can put up one form on your site's service page to collect emails from visitors who want to know more about your company's services. You can also do this by using popups. 
You may create another form on a separate page that offers free downloadables such as home remodeling checklists and budgeting spreadsheets. Alternatively, you can add a form for newsletter sign-ups on your blog pages for people who want to read more of your tips, advice, or content.
This way, you can offer discounts or promotions that best fit your segmented audience's interests. For instance, subscribers through the services page will likely prefer discounts for large-scale remodels or upgrades, whereas newsletter subscribers may favor free consultation promotions.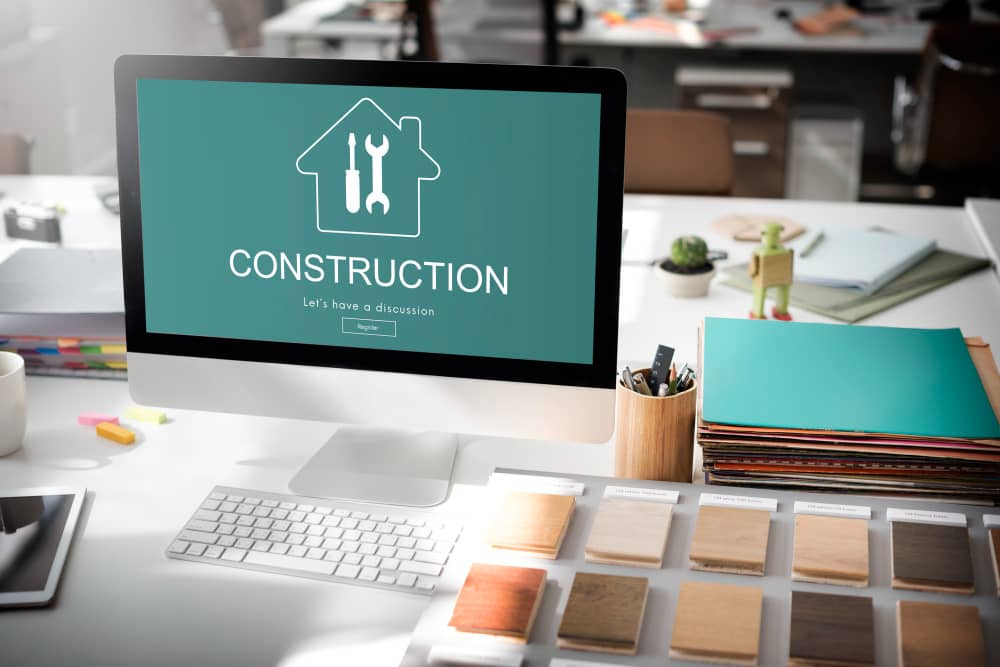 Use Social Media to Collect Emails
Combining email marketing with social media is almost a mandatory practice in general marketing. Your social media pages can be a valuable resource for collecting prospect emails. Add call-to-actions in your posts, encouraging visitors to subscribe and stay updated on your latest offers or promotions. Remember to create informative and useful content that provides value to your followers. The more engaging and educational your content is, the more likely your followers are to subscribe.
Here are some engaging ideas on what you can post:
Offer seasonal tips:

Share useful advice tailored to the time of year, such as efficient spring-cleaning hacks, summer DIY projects (like crafting the perfect patio), or essential steps for winterizing your home. This content not only adds value for your audience but also demonstrates your expertise in the field.

Showcase transformational before and after photos:

This idea comes highly recommended, as it serves multiple purposes. Not only do these captivating images encourage people to subscribe to your updates, but they also bolster your online credibility, highlight your unique skill set, and spark inspiration for new projects.

Feature your standout projects:

Complement the previous idea by showcasing photos and clips of the completed projects you're most proud of. Capitalize on popular "goals" hashtags such as #housegoals, #homegoals, and #kitchengoals to boost visibility and attract new followers who appreciate quality craftsmanship.

Provide expert advice and how-to guides:

Share your knowledge by answering frequently asked questions about renovations and repairs. This valuable content will showcase your expertise and position you as a trusted authority in your field.

Highlight client testimonials and success stories:

Share positive feedback from satisfied clients to demonstrate your commitment to customer satisfaction and the quality of your work. This social proof will encourage potential clients to join your email list, as they'll feel confident in your ability to deliver exceptional results.
By incorporating these engaging and informative content ideas into your social media strategy, you'll be well on your way to growing your email list and connecting with your target audience.
Also, engage with your audience in the comments section (since this typically helps you do well in the platform's algorithm), and tailor content for each social media platform to maintain high levels of engagement.
Finally, make sure to link your website on your social media pages. For instance, Instagram allows you to insert a link in your profile's description. This is an ideal way to redirect past and potential clients to your email sign-up page. 
Offer a Lead Magnet
One of the biggest mistakes that you can make during home improvement lead generation is not having a lead magnet in place. These can include ebooks, checklists, videos, gated content, surveys, or free online tools. The more useful and informative your content is, the more likely visitors are to subscribe to your email list to stay updated on the latest news, trends, and services. 
Here are how some of the most popular lead magnet ideas work:
Informative eBooks:

As mentioned earlier, eBooks make exceptional lead magnets. Compile your top-performing posts into a well-structured, multi-chapter book, or address frequently asked questions in depth, such as "How to Maximize Efficiency in a Home Renovation Project." This valuable resource showcases your expertise and provides an incentive for potential clients to join your email list.

In-depth Case Studies:

While eBooks already demonstrate your professional knowledge, case studies offer an additional layer of credibility by presenting real-life examples of your work. Provide detailed accounts of your most successful projects, emphasizing the quality of your craftsmanship and your commitment to customer satisfaction. This tangible proof of your expertise will help build trust with your audience.

Complimentary Consultations:

Offering a free consultation helps reduce the initial hesitation that may occur between a potential client and a newly discovered home remodeling company. This risk-free opportunity lets prospects connect with you personally and experience your expertise firsthand. Once you have their contact information, you can continue to nurture these leads and convert them into clients in the future.
By providing these enticing lead magnets, you'll demonstrate your expertise in the home improvement industry while effectively growing your email list and fostering trust with potential clients.
Use Offline Methods to Collect Emails
Don't neglect traditional, offline methods of email collection. Set up stations in your physical store or at events where employees can collect visitor information. Offering incentives, such as freebies or special discounts, can encourage people to sign up.
You can use the more traditional pen and paper combo or have the visitors directly input their information on a computer or tablet. This method works well during events such as expos and conferences. 
Seek Professional Assistance
If you lack the time or writing skills for email marketing, consider enlisting the help of professional service providers. Many agencies offer content writing, lead generation, and other services that can support your email marketing efforts. Additionally, various digital platforms and tools, such as Smaily, can help you create and send professional emails with ease.
When searching for agencies or freelancers to assist you with your email marketing campaigns, consider partnering with those who specialize in your industry. This approach can help you to improve the quality and relevance of your content. For instance, if you're promoting a new customer financing option via email, consider working with writers specializing in financial topics. You can use their expertise to create content that resonates with your target audience.
Set Up a Referral Program
Another great source of emails for your list is your previous customers. After all, they've already had the chance to experience your services, and if you did well, they may already be motivated to further suggest your services to their friends and family. Add to that motivation by offering rewards, like discounts or freebies, in exchange for successful referrals. 
A referral program in email marketing is a strategy that encourages existing customers or subscribers to refer new customers to a business. This is usually done by offering rewards or incentives to both the referrer and the new customer.
Make sure you let people already on your email list know about the program. You can also consider posting about this on your social media accounts to reach more people.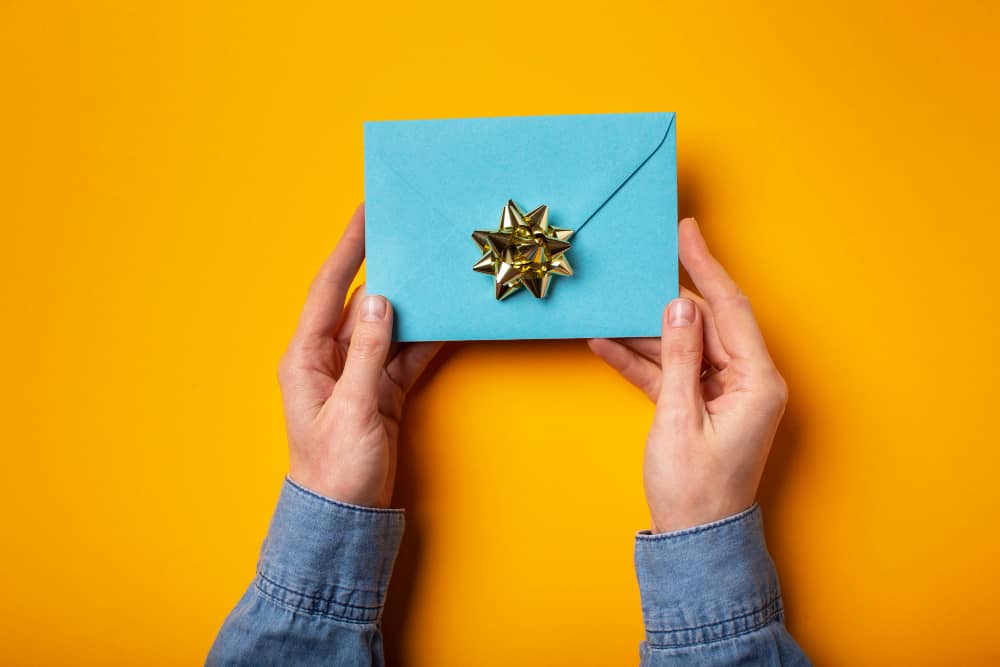 Conclusion
The home improvement industry is highly competitive, and generating leads is essential for your business's survival. While growing an email marketing list can be time-consuming, the strategies outlined above can help you expedite the process and make it more manageable. 
By implementing these tips, you'll be well on your way to expanding your email list and increasing your business's success.
The tips we have featured above are not the only ones you can practice. Here's an article on 15 more hacks for growing your email list. Good luck!
---
About the Author
Michael Needham is the Chief Content Officer at Finturf. He is currently responsible for content operations, internal traffic strategy, and all other marketing initiatives. His experience bringing financial platforms to market includes helping some of today's top players find their footing. Michael specializes in editorial direction, branding, strategic planning, and creative development.