A marketing campaign is the most successful and effective when all of its components are in sync. From this point of view, email marketing and social media marketing, being the strongest pillars of any customer-focused campaign, surely benefit from being aligned. 
Multiple data sources confirm that email marketing is more effective than social media marketing – specifically 40 times more effective. The first explanation that comes to mind is that there is hardly a person who does not have an email address, but there are people who have no social media accounts. Moreover, the open rate for emails is about 20-30% compared to social media, where the highest click-through rate is around 4%. 
With the performance balance clearly on the email marketing side, this channel receives 
most of the marketers' attention. However, businesses can do much better if they support and complement their email marketing strategies with a strong social media presence.
How your business can benefit from combining social media and email marketing 
When your email marketing and social media marketing efforts are in sync, you can expect multiple benefits:
Audience reach extension.

You will be getting more social media followers from your emails and vice versa – more subscribers through your social media accounts.

Increased recognition and brand awareness

. Social media provides wider exposure to businesses that use it as another platform to make themselves seen and heard. With email and social media marketing combined, you can make more people follow you and build your brand awareness.

Higher trust leads to a higher conversion rate

. When people see you actively communicating on social media, they develop trust in your brand and will be more likely to open your emails and follow links to your website.
How to fuse SMM and email marketing
Now, let's get to work. Let's see how you can make email and social media marketing work together.
Make your subscribers your followers
Include links to your social media accounts in the footer of your marketing emails. This way, you can suggest to your recipients that they can follow you there if they wish. Sometimes, people prefer communicating with businesses over social media, and they will appreciate it if your emails suggest such options.
By the way, you can also include social media links in your unsubscribe form. If someone wants to stop receiving emails from you, that does not necessarily mean the end of all communication. They might find it more convenient to follow you on social media.
Another way to draw attention to your social media accounts is to place them on your website next to your contacts and your chat button. Your visitors will see multiple options for reaching out to you at once.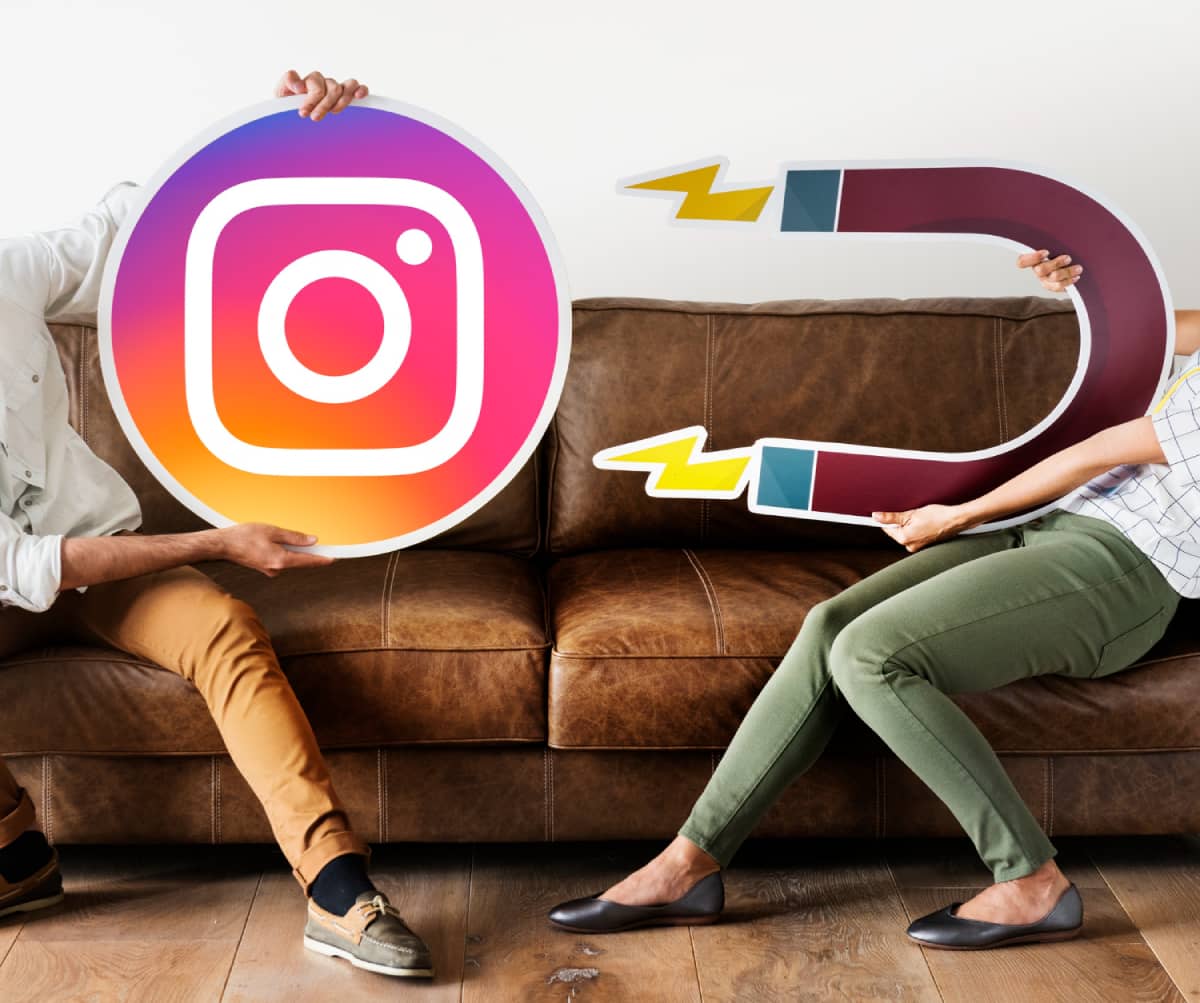 Find new subscribers among your social media followers 
The reverse process is getting your social media followers to subscribe to your emails. They are already engaged enough to continue following you, so you can increase their engagement by inviting them to subscribe. It is a great email collection method that you can use to your advantage.
To boost potential subscriber's interest, you can promise exclusive email-only content and subscriber discounts. Of course, you should remain true to your promise and deliver what you committed to. 
Synchronize your marketing strategy between both channels
The primary purpose of your email and social media marketing campaigns should be the same – to educate and entertain your audience and, maybe, sell just a tiny bit. Neither your emails nor your social feed should turn into a constant sales offer.
Send links to your interesting blog posts in your emails and mention the same posts on your social media. If you have created an exciting video, share it on social media and invite email subscribers to watch it, too. Nobody should be left out, regardless of which channel of communication with you they chose.
Leverage user-generated content 
User-generated content, or UGC, is fantastic in more than one way. On the one hand, it triggers immense trust in customers, which brand-generated content cannot even dream about. Millennials tend to trust UGC 50% more than brands' content. On the other hand, for you, it is totally free. You do not need any special content marketing tools to create a review or an unboxing video.
Share such content in your social media or emails reference it (for example, if you share a video on social media, you can use the CTA button to direct your newsletter readers to the corresponding social media page). This way, you are targeting both audiences, increasing your reach in both directions.
Retarget your ads on social media
Retargeting means showing advertisements to the same audience more than once. Retargeting may increase sales and conversions, as often people need to interact with an ad several times before making a decision.
For example, if you have a great content idea for your newsletter and send it to all your subscribers, post it on social media, too. This way, you reconnect with your followers over another channel and make your content more visible. By revisiting your well-crafted post, people get a gentle reminder of your brand, which may lead to a conversion.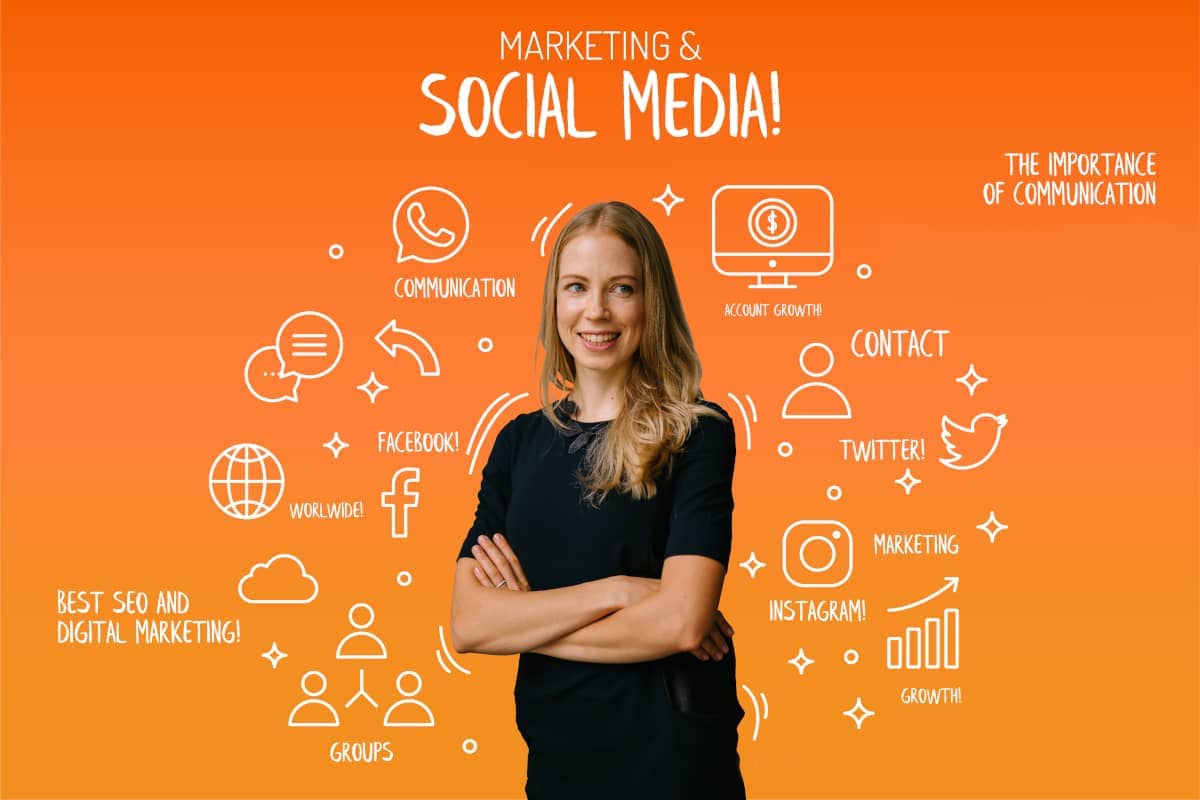 Use a CRM as your control center
CRM, or customer relations management, is a system that uses advanced technology to manage all interactions between the business and its customers. It sits in the very center of your sales and marketing efforts joining all customer communication channels. Naturally, a CRM system manages your email and social media marketing, too.
If you operate in a b2b business, using a CRM system will significantly help you. With a CRM, you can compose, plan and schedule all your outgoing emails and social postings. Moreover, CRMs are packed with analytical tools, allowing you to see how well each particular post or email is performing. It monitors all engagements and collects leads from all channels.
If you use a CRM, you will find it much easier to synchronize your social media and email marketing campaigns for maximum effect.
Make the most of your email and social media marketing
Email and social media marketing are powerful methods of generating leads and increasing the conversion rate. However, when integrated, they become more than a sum of two parts. They complement each other, helping to maximize the performance.
We hope our tips on fusing email and social media marketing will help you raise the effectiveness of your marketing campaigns to the max. Take it as a friendly match between the two channels, the winner of which is the game itself! 
---
Is Smaily on social media? Of course!
Find us on Facebook and Instagram, and follow our LinkedIn and TikTok page! Also, check out our Twitter, find inspiration from our Pinterest page, and see the most interesting email marketing videos on our Youtube channel.