Getting unsubscribes is not pleasant. As marketers, we put a lot of effort into making the unsubscribe journey as easy as possible so that the customer, the subscriber, would be pleased even if they want to stop all communications. However, we also want unsubscribes to provide valuable information to the business. So, this time let's take a look at unsubscribe links in emails: what to say and where to place them?
Keep it Simple
The golden rule is to keep it simple. Don't overdo it – especially if you're trying to be more creative and convince your subscribers to stay. Unsubscribes are, let's call it, the necessary evil – they keep your list clean and engaged, and allow your uninterested readers to leave your mailing list. Some creativity is always good, but you must ensure that the unsubscribe wording and unsubscribe journey is clear and not misleading. And yes, transactional emails are different, but this time we are discussing marketing ones.
Don't forget that nowadays readers can use a "system unsubscribe" – where, for example, Gmail sees that the user hasn't interacted with the brand for a while thus suggests unsubscribing without even going into the email itself. Therefore, sadly, the email recipient might not even notice your creativity.
Don't Hide It
We sometimes find marketing emails where the unsubscribe links are either non-existent or hidden from the subscriber. For example, the unsubscribe wording colour is the same as the background colour, so it is virtually invisible. Or making the font size so small that one might need a magnifying glass. All that, it's just wrong. And illegal – remember that marketing emails have to have a clear, easy to read unsubscribe link so that your email recipient could opt-out.
Remember, poor unsubscribe practices or hidden unsubscribe links will most likely lead to abuse complaints – people marking you as spam. Abuse complaints impact the sender's reputation – and thus deliverability.
Right Position: Footer or Pre-header?
Placing your unsubscribe link in the email footer is standard practice. That feels natural, as it usually goes alongside your disclaimers and small print. However, let's stop here. While it's standard practice, there are things you can do to make your unsubscribe user-journey better.
Depending on the type of business, or the material you're promoting, your disclaimers – thus your footer content – in some cases might even be longer than the email content itself. Therefore, if your unsubscribe link is the last sentence in the footer, that's definitely not good practice.
First, the reader might likely give up looking for the unsubscribe link and thus mark you spam. Second, unsubscribes must be clear and not misleading, as we said before, don't hide your opt out links. Therefore, next time you consider pushing your opt-out further down the email, think about your sending reputation that is at stake.
No surprise that many businesses have now found a sweet, comfortable spot for their unsubscribes and "manage preferences" links – right at the top of the email footer. Visible and clear enough but not taking away the attention from the email content.
What about using the pre-header for the unsubscribes? Some marketers advocate having the opt-outs at the very top of the email as that is very convenient for the user. Yes, it might be comfortable, but do you really want to promote the unsubscribe in the pre-header? That's a super valuable email real-estate, and you can use that space much more wisely. Also, don't forget that pre-header text in the template might be pulled into preview text in the inbox – thus your unsubscribe link might be what the user sees right under the subject line.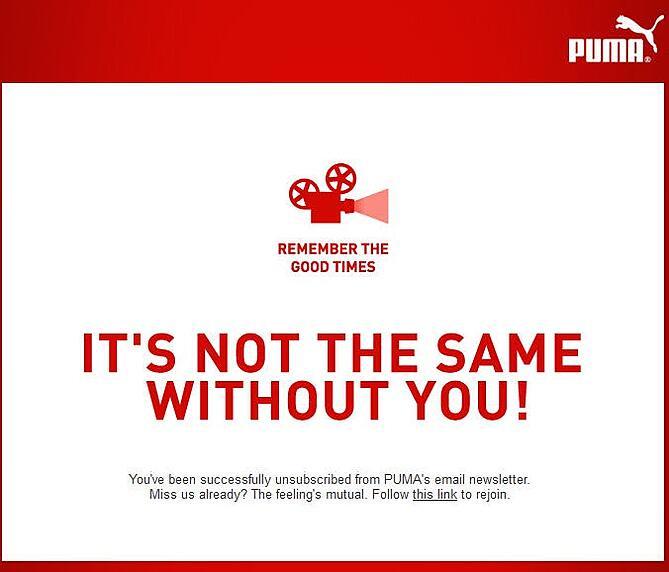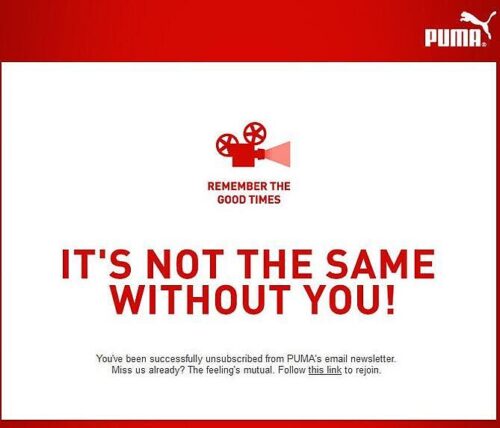 What to do next?
What about the next steps in the unsubscribe user-journey? What happens after our readers click on the opt-out link? Check out this article where you can find some great tips to help build your unsubscribe page.
In the rapidly changing environment, everyone needs to adapt. One way is to try to move your business a bit more to online. Customer interaction is not lost in online businesses. You have so many opportunities to reach out to your members, customers or prospects. Read more about the subject in the next Smaily's blog post.
Make sure you check our blog regularly and don't forget to subscribe to our emails. Or you may want to follow up the last blog post on How to Handle Coronavirus COVID-19 Related Email Communications? if you've missed it out.