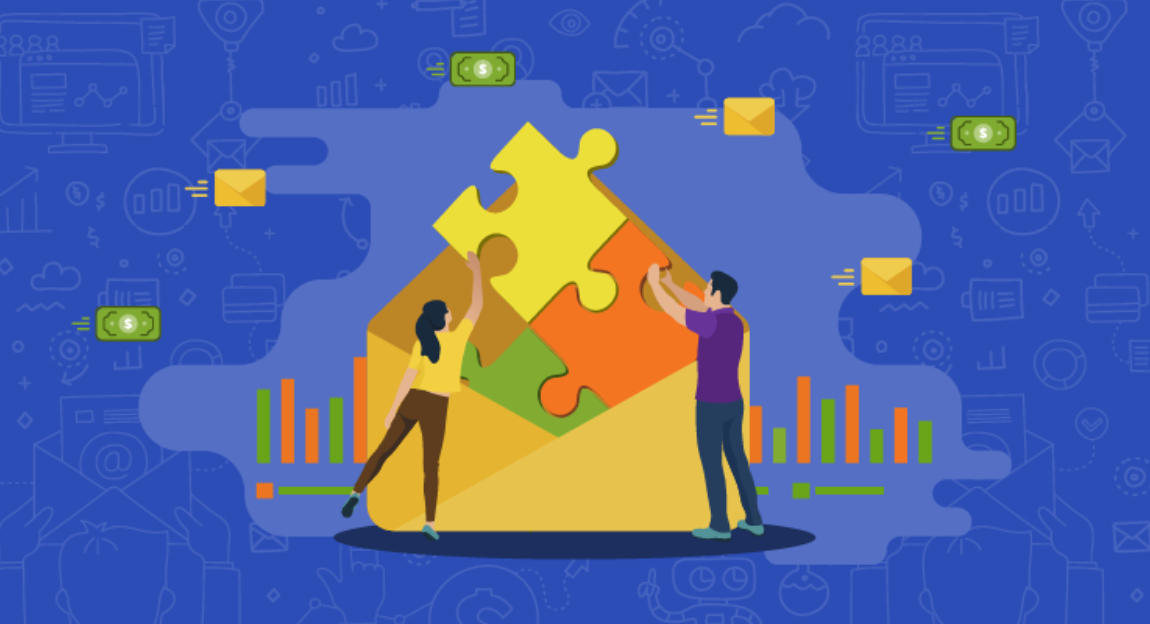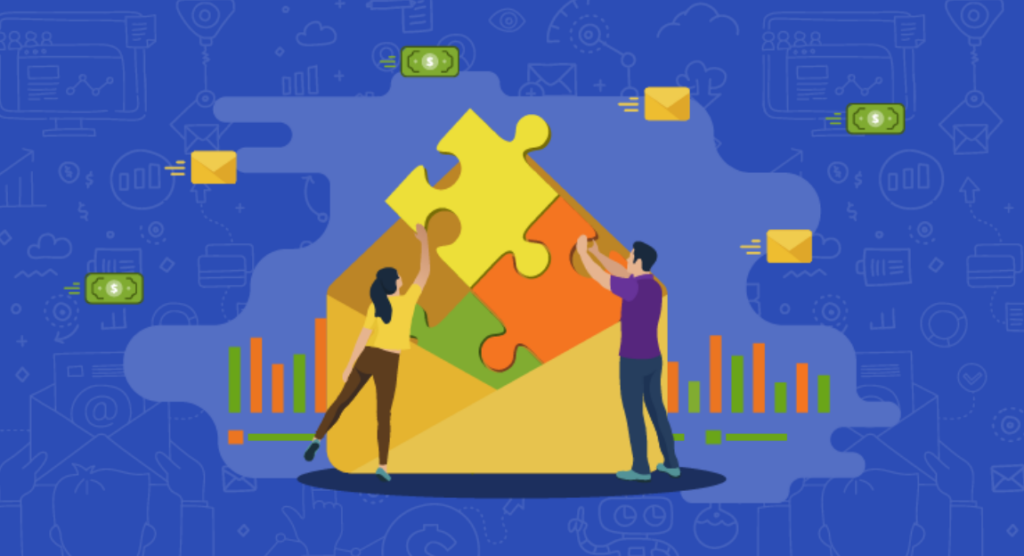 A successful email newsletter requires a solid marketing strategy that drives subscribers' engagement and revenue. If you want to nourish your customers' loyalty, then you should keep them updated with the greatest news from your brand.
An effective newsletter strategy should be at the heart of your marketing strategy. But what makes a good email newsletter? And how to create an email newsletter that engages, nurtures, and converts subscribers? What to consider when working at developing such a strategy? 
Here's what you'll learn from reading this article:
 

Why email newsletter should be the backbone of your marketing strategy.

What makes a good email newsletter?

What are your email newsletter goals?

What are the questions you need to answer to build a successful email newsletter strategy?

Email newsletters are here to stay – make yours worthwhile
A study done back in 2016 found that email newsletters are the most cost-effective way to engage with a target audience, offering a median ROI of 122 percent. 
Fast-forward to 2020 and email is still killing it. According to a UK report, for every £1 spent, email generates £35.41. Switch those pounds to dollars and the magic ratio remains the same.
What about the threat of social media? Will social ever overtake email in popularity?
That's not going to happen. The reality is, US consumers are more confident sharing data with their email providers and favorite brands than they are with social media companies. Most adults prefer email for brand communications. 
And, fun fact, the number of email users is expected to grow steadily each year, while in 2021, Facebook is on track for its slowest US user growth – ever.
But, let's be honest, without a solid newsletter strategy, you're not likely to reap the rewards that email promises. 
Let's dive into everything you need to know to build an email newsletter that resonates with your audience so you can keep subscribers engaged, build direct communication with customers, increase website traffic and sales, and create a new revenue stream through email monetization.
Why email newsletter should be the backbone of your marketing strategy
Unlike social media and paid search ads, which use third-party data, email marketing uses first-party data.
Eighty-eight percent of marketers say collecting first-party data is one of their main priorities in 2021. You can use first-party data to learn more about your audience and to improve the customer experience.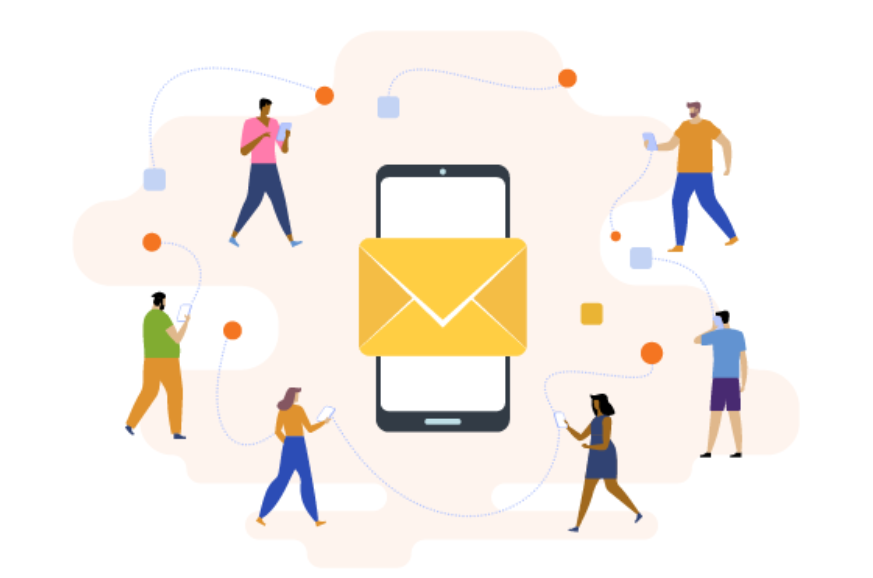 What makes a good email newsletter?
A good email newsletter is a powerful way to stay top of mind with customers. And by getting their attention half of the work is already done.
Brands send different types of content via email. Promotional offers, industry news, product updates and announcements, lead-ins to other content, and helpful tips are all fair game.
You can send out your newsletter regularly, such as every Tuesday or Friday afternoon, or weekday mornings. Some publishers only send out their email newsletters when they have something of interest to share with their audience.
What will work best for your newsletter marketing strategy depends on your goals and what creates a great experience for your audience.
What are your email newsletter goals?
Your strategy revolves around the why behind your email newsletter. 
For example, are you trying to build a stronger relationship with subscribers, nurture leads, drive traffic to your website, or boost revenue? 
Maybe you want to do all of the above and more?
Define your priorities, who your audience is, and what type of content you want to include in your email newsletter. This is the bare-bones foundation of your email newsletter strategy.
Next, you'll want to flesh it out more. Determine what processes you'll use to create and send your email newsletters, track the results, and refine your email strategy so you're always making it more effective at reaching those goals.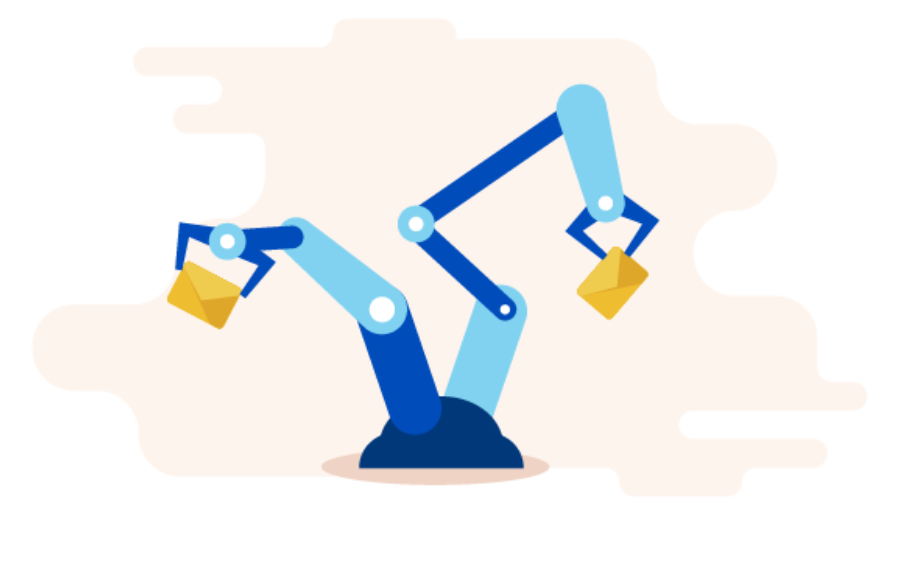 What are the questions you need to answer to build a successful email newsletter strategy?
What makes a strategy work? The details! 
Now that you know what your goals are, your target audience, your newsletter content, and your processes, it's time to dig into all the various elements that will make your strategy a success.
Here are some of the questions you should answer to help you craft a winning email newsletter strategy.
1. What are your most important KPIs ?
Your key performance indicators, or KPIs, will show you how well your email newsletters are working and how their effectiveness changes over time. You can also gain insights into ways to improve your strategy. Common KPIs for email marketing include:
         

Open rate:

How many of your subscribers open your emails? How do your open rates change when you use a different subject line or if you send out your email newsletters at a different time of day?

         

Bounce rate:

How many emails were not delivered? A higher than average bounce rate that persists,

anything above 2 percent

, can indicate your email newsletters are going to your recipients' spam or junk folder.

         

Click rate:

What percentage of the people who open your email click on your call to action button or other links you put in the email newsletter?

       

Unsubscribe rate:

How many subscribers are unsubscribing each month?
2. What email marketing platform will you choose?
In email marketing, much of the activities that make it so effective are depending on the platforms you choose.
It's essential for you to research and compare different platforms. The most appropriate one should suit your needs and budget more closely – and there are quite a few to choose from!
These are 4 key features to look at:
     

Email templates:

a good email marketing platform has available templates with mobile-friendly designs and attractive visuals that can help you create the desired newsletter.

     

Automation workflow:

sending the email campaign at the right time to the right audience is the winning email strategy. Personalization and engagement should be at the top of your priorities as a publisher.

     

Delivery rates:

you want your email newsletters to reach your subscribers' inboxes so when deciding what platform to choose for your email campaigns take a closer look at their deliverability rates. No one wants to be in the spam folder!
   

Pricing models and customer support:

You need to determine your budget and check the pricing of every tool you find. Many of them have free, low, mid, and high volumes packages for their customers so choose the most appropriate for your email strategy goals.
Last but not least, customer support is worth the money every single time. Because of the nature of such software, there is a big possibility to have questions regarding the setup. Asking for help and getting it right away is gold.
3. What about features, tools, and automation?
There are a lot of different tools you can use today to get more out of your email newsletter strategy. Here are some of the top ones worth considering:
BIMI (Brand Indicators for Message Identification) is a feature that displays your logo next to your incoming email. BIMI is great for increasing brand recognition.
Email automation lets you put your email delivery schedule on autopilot. Decide what to send, when to send it, and who to send it to (you can segment your email list so different groups of subscribers see the right email, such as new subscribers, already converted customers, and those yet to buy).
Mobile-friendliness is a must – most people use their smartphones to check their email. Your email newsletter should be just as user-friendly on a smartphone as it is on a desktop.
Email monetization technology enables you to create a new stream of revenue from your newsletters. InboxAds uses programmatic native ads to deliver a great experience to your subscribers. The platform uses AI to tailor the ads to subscribers, so they only see helpful, native ads that look like a natural part of the email newsletter.
4. What A/B testing will you do?
With A/B testing, you can compare two scenarios and determine which one resonates better with your subscribers. Consider A/B testing for figuring out the most compelling subject lines for your audience, the ideal length of your email newsletter, and the best time to send.
Email Newsletters Are Here to Stay – Make Yours Worthwhile
For media companies and weekly magazines that now do most of their engagement online, online stores, and even brick-and-mortar businesses that want to improve their digital presence, email newsletters pack a punch that can't be ignored. Give your audience what they want – a newsletter that they look forward to.
This article was made in cooperation with Marika Zinca and Smaily based on joint views of the email industry.
Marika Zinca is Marketing Specialist at inboxAds, the first email monetization platform that brings programmatic true native ads in newsletters for publishers around the world.
In the past 8 years, she helped IT businesses to build and improve their HR strategy, and working with people was the most rewarding thing for her. Marketing is a more recent challenge but not a totally new one. She is licentiate in Communication and Public Relations and has a Master's degree in human resources management.
Smaily has been on the market for the past 15 years and their mission is to offer simple and visually beautiful tools for newsletters. 
Together, Marika and Smaily recommend this article on how to create an email newsletter strategy that gets impressive results.