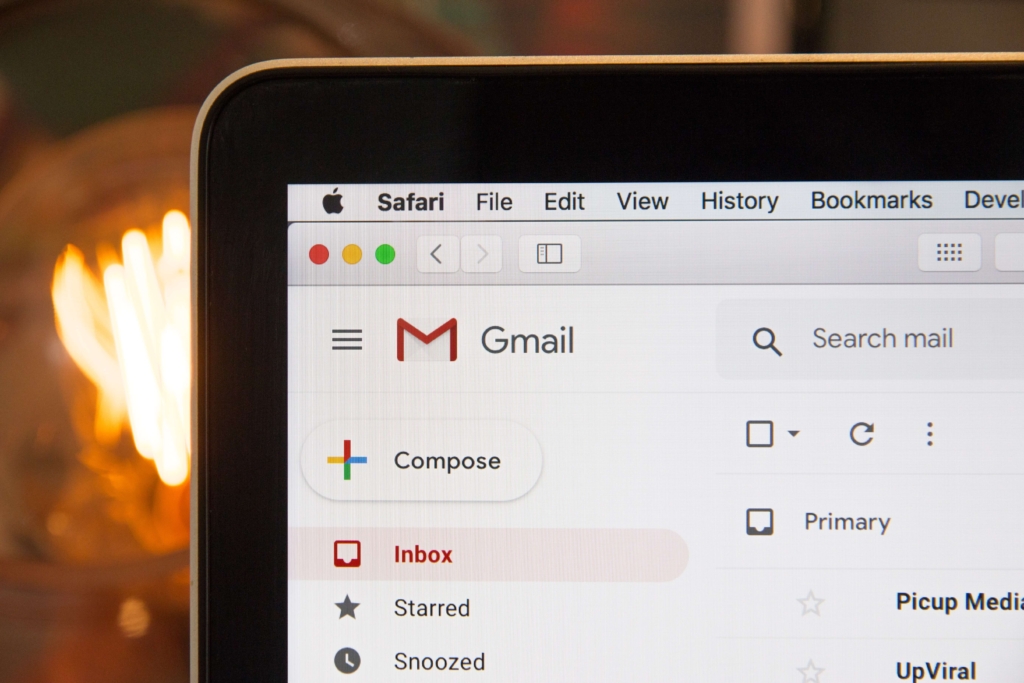 Email marketing is dead. Cold email outreach is a waste of time. It's 2021 and your audience doesn't want to communicate via email.
You've heard it all, yet you still believe that email marketing and cold email is one of the best ways to engage your audience, boost traffic to your website, and increase revenue — good for you, because you're right!
Email as a marketing tool remains a top option, with statistics backing up that claim: "78% of marketers have seen an increase in email engagement over the last 12 months."
However, there's still an important question to ask: what's the best way to conduct cold email outreach, period? While there's no exact science to sending cold emails, there are tips you can do to tip the scales in your favor. Here are five tips for more effective cold email outreach.
1. Choose Your Recipients Carefully
You can craft the best cold email ever, but if you don't send it to the right audience, it will fall on deaf ears. In other words, you're wasting your time. 
For example, if you're reaching out to sell content writing services, do so to connect with blog owners, marketing managers, and others who may need your skills. Don't waste your time sending emails to HR professionals, salespeople, and IT support technicians. They're not buying what you're selling. 
When you're sending a cold email, the last thing you want to do is spend a bunch of time researching the right person to contact. An email finder tool like ContactOut can help you choose your recipients more carefully, and make sure that your email lands in front of the right person. With ContactOut, you can easily find the email address of any contact, and even see their social media profiles so that you can get a better sense of who they are. This can help you personalize your email and make it more likely to be read.
2. Personalize Every Message
Personalization is more important than ever before, especially if you want to achieve a better than average response rate (and that should be a goal of yours). Yes, it takes more time to personalize every email you send. And yes, there will be times when this feels like nothing more than a waste of time — however, it's a necessity if you want to connect with interested buyers.
In fact, according to Instapage, personalized emails deliver six times higher transaction rates. That alone shows you just how powerful personalization is. Sending out the same email to every recipient will kill your response rate. 
3. Focus Your Time on the Copy
This starts with the subject line, but also includes the intro (which is where you'll insert your hook), the body of the email, and the conclusion. To a certain degree, this is a trial and error process — a slight change here or there may be all it takes to boost your response rate. There are times when shorter is better. There are also times when a longer email gets the job done. With that said, take these steps to get started:
Create three to five subject lines

Write the first draft

Review your first draft

Write a second draft (eliminating what you don't like from the first draft)

Review the second draft for final changes
This will force you to focus the necessary time and energy on the copy of your email. If you don't get this right, nothing else matters. 
One more thing to keep in mind: it's more important than ever that you ensure all emails are using accessible language for potential customers, as well as being accessible for screen-readers, includes content that's not too visually stimulating, has information that offers clear instructions for accessing your site, and so on.
4. Track What Is and Isn't Working
How will you know what to do in the future if you don't know what has worked in the past? This is why it's critical to track every last detail of your cold email campaigns. This will allow you to answer questions such as:
Which subject line generated the best response rate?

What length is the sweet spot?

Is there a particular subject line that's killing your open rate?

What types of responses are you receiving?
There's no shortage of details you can track and tweaks that you can make.
There's nothing simple about email marketing and cold email outreach. To a certain degree, it's a numbers game. The more you send, the greater chance of success. 
Even when times are tough—such as when you send 100 emails with no responses—continue to make changes and track your results. You never know how long it'll take to make your breakthrough, so stay the course and do whatever it takes to reach your short and long-term goals. It's easy to give up on a marketing method that's not delivering results. And at times, this is the right decision. However, you don't want to jump ship too soon. Cold email outreach has been proven effective. You simply need to find a way to harness its power for your business.
Final Thoughts on Effective Cold Email Outreach
The future of email marketing is bright, so there's no better time than now to take advantage. The more cold emails you send, the more you'll understand what works, what doesn't, and how to best connect with your audience. And with all that information guiding you, you're in a position to reach your goals.