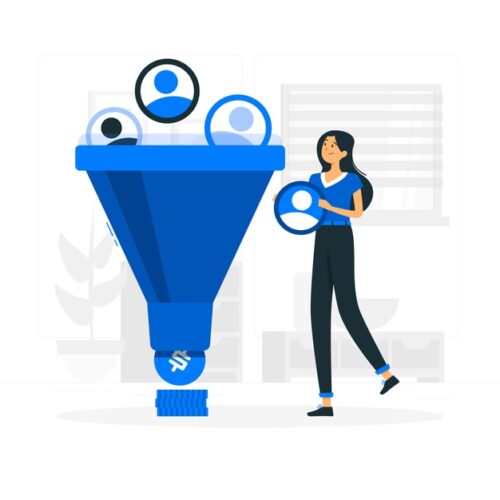 Lead generation is the process of attracting new visitors and converting them into prospects to sell your services to. A lead can be a person or company that takes an interest in your products or dealings. Once a lead enters their sales funnel, companies devise strategies to engage them further with their brand. The aim is to nurture potential throughout the buying process, eventually turning them into paying customers. The strategies used in generating leads are worth considering as they can ensure the success of your business. Lead generation is all about trust development among you and your audience and educating them about your solutions and offers along the way.
Lead Generation Strategy – Deconstructed!
Many successful small business owners continuously search for a customer base to unlock business growth. While this is a long-term and continuous process, its foundations are laid on a steady stream of sales leads.
But if every company out there is competing for leads, you need a watertight lead generation strategy that gets you ahead of the curve.
Fret not. We've done the hard work for you. Here's what you need to do to build leads for your business.
1. Optimize Your Web Pages For Conversions
All your online lead generation efforts start with your website. You capture customer contact information like email, contact number, or names so you can sell to them later. While these efforts don't bring traffic to your site, they help you convert a large number of visitors into customers.
But where does the traffic come from them? It's search engines. When you optimize your website for search engines, it enables them to be indexed and appear in query results. This means your site will show up on Google when someone is looking for content in your niche. Visibility equals traffic which equals leads.
2. Work On The SEO Front
Most people don't bother checking the second page of search engine results, so indexing alone isn't enough. You need to grab a spot on the first page of results!
Let's face it. You will gain quality leads only when your content reaches the right people, and to make that happen; you need to optimize your content. Whether it is a blog or a website service page, it needs to follow SEO best practices and gain backlinks to rank high on search engines.
Use the relevant keywords, track search intent, and monitor keyword metrics like search volume and traffic. You'll also need to use meta-descriptions, SEO titles, ALT tags for images, and appropriate linking on the pages.
With all that done, you're much closer to ranking high and getting more traffic.
3. Use Opt-In Forms
Now that we've primed our website for traffic, it's time to convert it into leads!
You need to ensure new visitors turn into returning visitors and eventual customers. Opt-in or sign-up forms enable companies to collect email addresses that they can market to. These forms offer a promise of value and have fields for contact details, usually just an email address.
Here's a good example from lead generation software MailMunch's blog: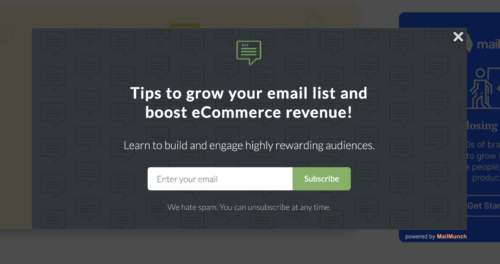 Here, the value proposition is list building tips which is a major concern for most online businesses.
The best email list building tools work directly with your own blog and other software and allow you to make popups, quiz landing-pages, whitepaper downloads, inline opt-in forms, sticky bars, Interactive forms, email surveys, etc.
Additionally, you can attach a lead magnet with your sign-up form. These can be ebooks, video courses, or even a coupon code. And they work very well as prospects hand over their email addresses in exchange for the free resources.
At this stage, you will need a customer relationship management database that will keep track of potential customers for your store.
4. Optimize Your Website for Mobile
With world smartphone users set to hit 3.8 billion in 2020, every website must be mobile-optimized. Many of your prospects use their phones to consume information and check businesses online. If you aren't targeting them, you'll lose a massive chunk of leads.
Optimize your UI and set up opt-in forms for mobile viewing. This will enable mobile users to enjoy the experience you offer, building loyalty with your brand and making them more likely to subscribe to your list.
5. Leverage Social Media to Connect and Engage
Social media provides a platform for businesses to engage in conversations with potential consumers. Since social media popularity is sharply increasing yearly, you must include it in your lead generation efforts.
Create business accounts on Facebook, Instagram, Twitter, LinkedIn, and YouTube. Regularly post content and engage with your audience. You can also leverage social media ads to bring targeted traffic to your website, resulting in quality leads. In this way, you can get to your prospects, no matter which platform they use.
Once you have gained the audience's attention, you can regularly engage with them with email marketing. If a person engages with your business, they will gradually start trusting you, making them more likely to buy from you in the future.
6. Automate Your Marketing
Technology has been enhancing all facets of business, especially marketing. Automation is the best tool to get more leads. You can get customers' information and turn them into genuine leads on autopilot.
There are many lead generation software that you can consider for automating your lead generation. These tools help you find interested prospects and build a targeted email list.
7. Distribute Website Content
The best way to keep building interest in your brand is through content marketing. Content marketing nurtures leads, bringing them into your sales funnel and then gradually pushing them down. While it doesn't outrightly request for sale, it works as a brand acquisition strategy.
Blogs and eBooks attract a lot of visitors to your pages. As they consume your content, they also learn about your business and the services you offer. On the other hand, webinars and seminars are fantastic platforms to get the attention of interested customers.
You can present your content in any form, be it articles, videos, podcasts, illustrations, infographics, eBooks, white papers, or case studies. You can also send newsletters to promote this content and nurture interested prospects. Here's a list of newsletter ideas to get you started!
8. Share Videos on YouTube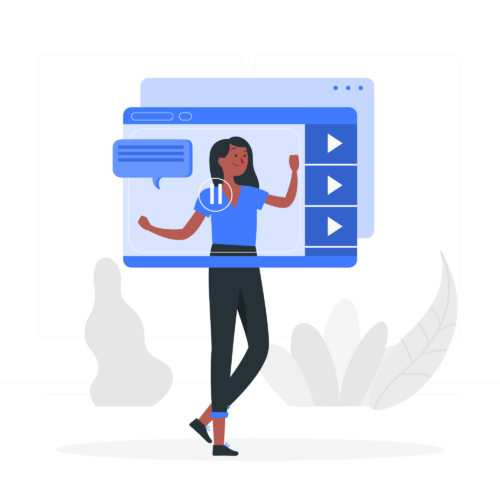 YouTube is a video hosting service as well as a massive search engine. The platform has gained more popularity than any other social media platform like Facebook, Twitter, or Google+ and has over 2 billion monthly active users.
All the posts you share on YouTube remain there for a long time, unlike other social networking sites. That's why it is the best channel for sending referral web traffic in the long term.
YouTube offers you an opportunity to create and maintain your channel, where you can upload different videos related to particular events, tutorials, and many other things. Videos are also very easy to consume, so people look forward to this medium for information.
Create interactive videos and stand out from your competitors. This will strengthen your brand, make it more visible, and help you become a thought leader in your industry. As more and more people view you as an industry expert, they'll be more interested in your services and will sign up for more information. If you need an intuitive video editor, try Veed for your social media and email marketing videos.
9. Participate in Forums
Forums are the best place to learn about your customers. The better you know your customers, the easier it is to contact them with potential offers.
Be active on community forums relevant to your niche, share your ideas with other members, and answer their questions. It will help you to attract a massive audience, establishing you and your brand as a credible source of information. In this way, you'll be directly engaging with a lot of prospects and will also have your customers referring you to their friends.
10. Don't Forget Your Signature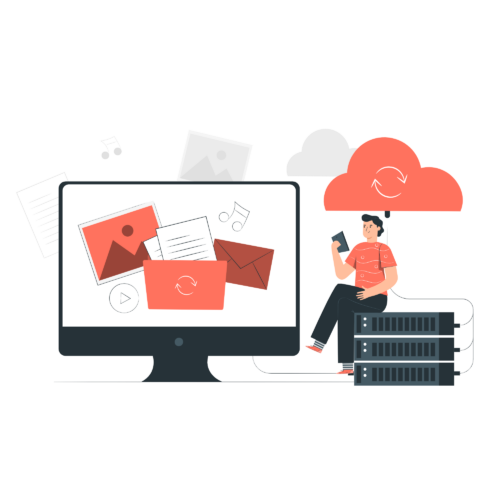 Make your email signature more useful by adding a link redirecting readers to relevant content. With the help of link integration, the chances of maximum web traffic will flow toward your content.
And if you add HTML coding in your emails, test it on all platforms and ensure everything works fine.
11. Add A Quiz To Your Blog
Surveys and quizzes are amazing lead-generation sources. They're fun to take and even offer prizes at times.
Create a small quiz or poll for your website. You can ask for industry insights or challenges, for starters. Embed it onto it and add an email address field at the end.
Many tools on the internet help you build short surveys or quizzes like SurveyMonkey or Typeform. These can then be easily integrated with your website so incoming visitors can take them and share their contact information with you.
Final Words
Lead generation sounds like a difficult task when you're just starting out, but if you plan ahead and create a well-rounded strategy, you'll be building your email list in no time!
Start optimizing your webpages for search engines, use opt-in forms, leverage social media, and automate your marketing efforts. You should also be promoting your content on social media and Youtube to boost your traffic and participate on forums to engage with prospects. Lastly, use surveys to cleverly gain email addresses and begin marketing to your new leads!
And most importantly, keep testing and experimenting with digital marketing to stand out from the crowd!