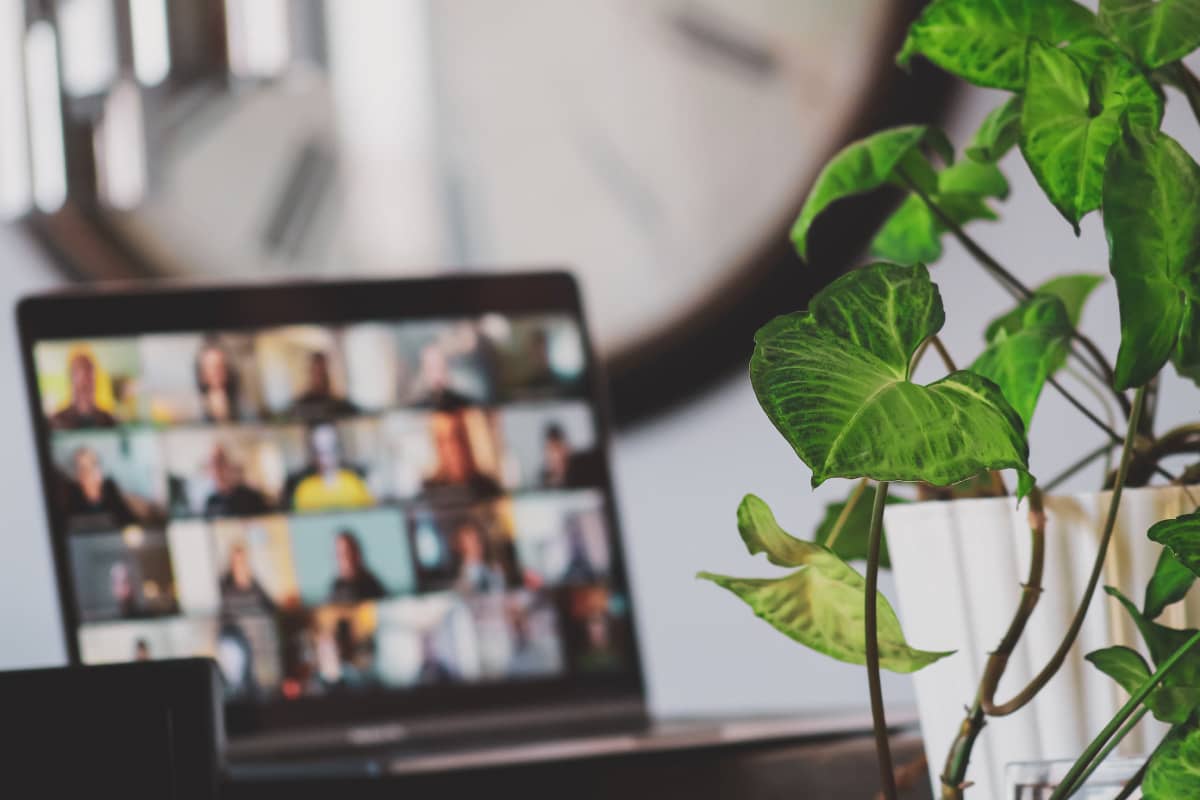 A webinar is an essential weapon in your marketing arsenal. A well-executed webinar can be a major part of your strategy to generate more leads and attract new customers. Before conducting a fruitful webinar, you have to promote it to ensure attendance among your audience. Email marketing is a great way to market your webinar successfully.
This significant event is a meeting, course, conference, product launch, tutorial, or seminar held live online. It helps people across different time zones connect, and it has commercial and non-commercial purposes. Email is the leading channel for webinar promotions – namely 57% of webinar registrations are made via email.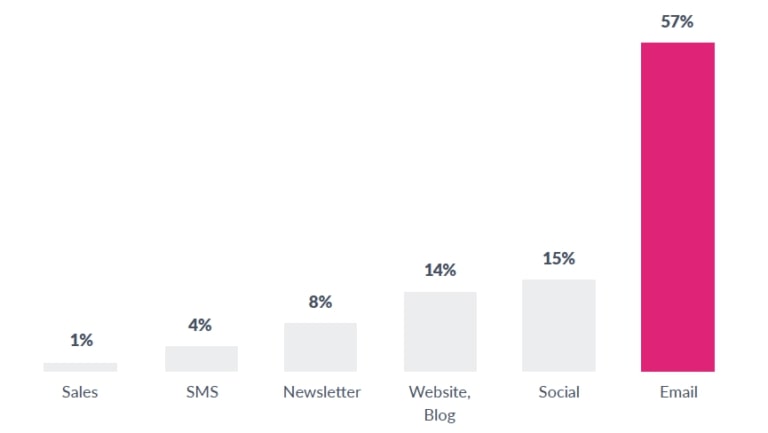 Email is an affordable marketing tool, and perhaps a superstar among other marketing channels for a webinar promotional strategy. Email invitations can drive more engagement to your webinars and increase targeted leads. Next, we will share with you a few tips to help you promote your webinar via email and do it as productively as possible.
1.   Send an introduction email
To create much-needed hype, you need to send out a prelaunch email. Address this email to everyone on your email marketing contact list to inform them about your webinar a few weeks in advance. Include a link to your website that has more details about the webinar and the speakers. People can register via return email or through your website.
The initial email should also preview your webinar and highlight the main topics of discussion. These are essential for the reader to determine if the webinar would interest them. You want people in attendance who are genuinely interested, so they engage and make your webinar worthwhile.
Don't forget to include the time of the event and the registration link in the letter.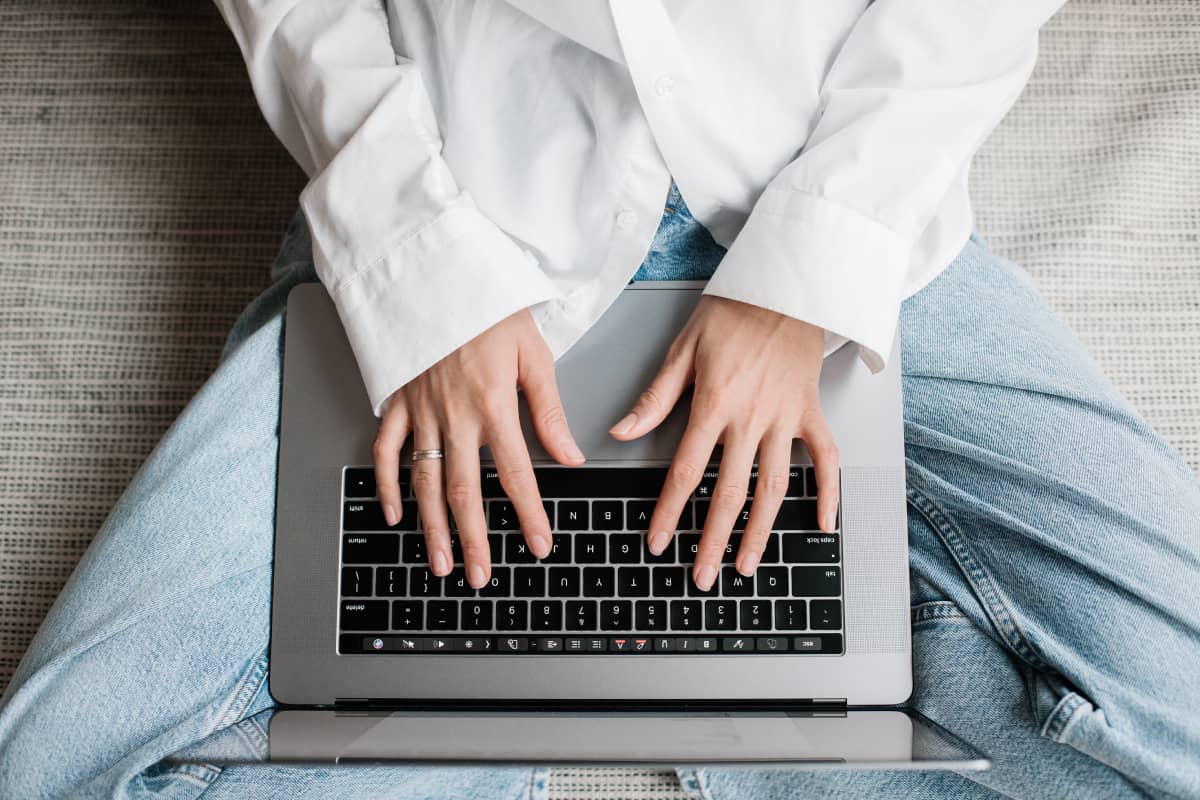 2.   Optimize the subject of the email
A clever subject line grasps the attention of your subscriber the moment they read it. The subject line is your first impression, so ensure you compose a compelling one. It gives the reader a clue to what's inside the email. Don't serve them something boring, or the email will head straight to the junk folder. 
Remember that an attention-grabbing subject can highlight a pain point and hint at providing a solution, for instance: "Tired of low web conversions – affordable search engine optimization can help!"
Here are some tips for creating catchy subject lines:
Limit them to 50 characters. It helps them show up nicely on mobile phones.
Use benefits-based language such as: "Learn

sales training techniques

that transform your business."

Words like "Click here," "Don't delete," and "Eliminate debt" trigger spam filters, so avoid them.
Avoid being witty in the subject line. It's too short a sentence for anyone to get your joke.
If possible, the first word should be an action word. 
Along with the subject, the "from" name can also be optimized. You can use your name or the name of someone your subscribers are used to hearing from instead of the company name in an official tone. People like to hear from real people the most.
3.   Focus on the speaker's name
Your webinar speaker can be your most attractive selling point. Leverage their qualifications in your email to inspire your customers. The speaker's background and credentials validate any concerns your customers might have, and it pays to emphasize their personality. 
If your speaker is a well-known personality, you could include their name in the subject line. For example: "Understanding what is workforce management – with renowned Management Scholar John Doe.."
You can also benefit from your speaker's email list (if they weren't an in-house speaker) and expand your reach.

4.   Target your audience 
Email marketers know the importance of identifying and targeting the right people. If the target audience of your webinar is millennials, there is no point in wasting email efforts on any other age group. If you aren't considering your recipient's interests and profile, you're just spamming them.
A webinar is usually a good strategy in digital marketing for those in the middle of the sales funnel. Through your business, you will reach customers who need re-engagement or brand-new prospects who need more nurturing.
For instance, if you're hosting a webinar on how eCommerce personalization and AR are the future, invite people from the industry who can use personalization and augmented reality in their businesses. Segment your email list according to who will find the content of your webinar most relevant.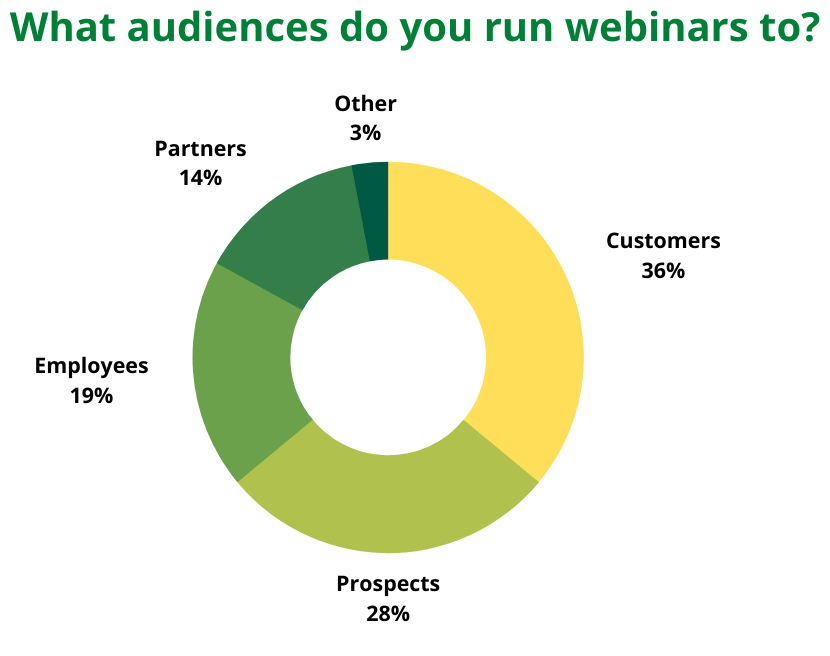 5.   Make registration simple
Your emails should encourage the recipient to sign up for your webinar. The process that follows should be anything but cumbersome, or people won't register. Clear and compelling call-to-action (CTA) buttons at the end of the email can inspire more sign-ups and lead to the landing page for your webinar, where there is a registration form.
Here are some rules for your CTA buttons:
It should visibly stand out against the rest of your email. It should be bigger and brighter than any other text on your email.
It should look clickable.
Choose the appropriate placement. Surround the CTA with white space.
Use simple action words. Possessive and personal language makes the reader feel ‌you're addressing them (e.g., Secure your place)
Instill a sense of urgency with the right words (e.g., Book my seat now!)
6.   Automate webinar reminders
Confirm registration by email and then initiate automatic reminders to ensure your prospect doesn't forget about the webinar. Try to avoid an email overload and ensure you send a reminder a week before the event and then just another one a day before the webinar.  
Automate these reminders so you can focus on the actual webinar. Manually sending reminders to all registered folk can be rather tedious. Don't think that your prospects will be annoyed by multiple emails. They have registered for your event. They care about your brand and content. The reminders are in place because life is busy, and people tend to forget.
It's a good idea to add a calendar invitation to the event in the post-registration confirmation letter, which the reader can add to a suitable calendar. This way, the reader will remember to participate in the event.
Also, include the webinar's link in the confirmation and reminder emails. According to the user's habit, event links are searched in the mailbox. The easier it is to find it, the more likely people will reach the webinar.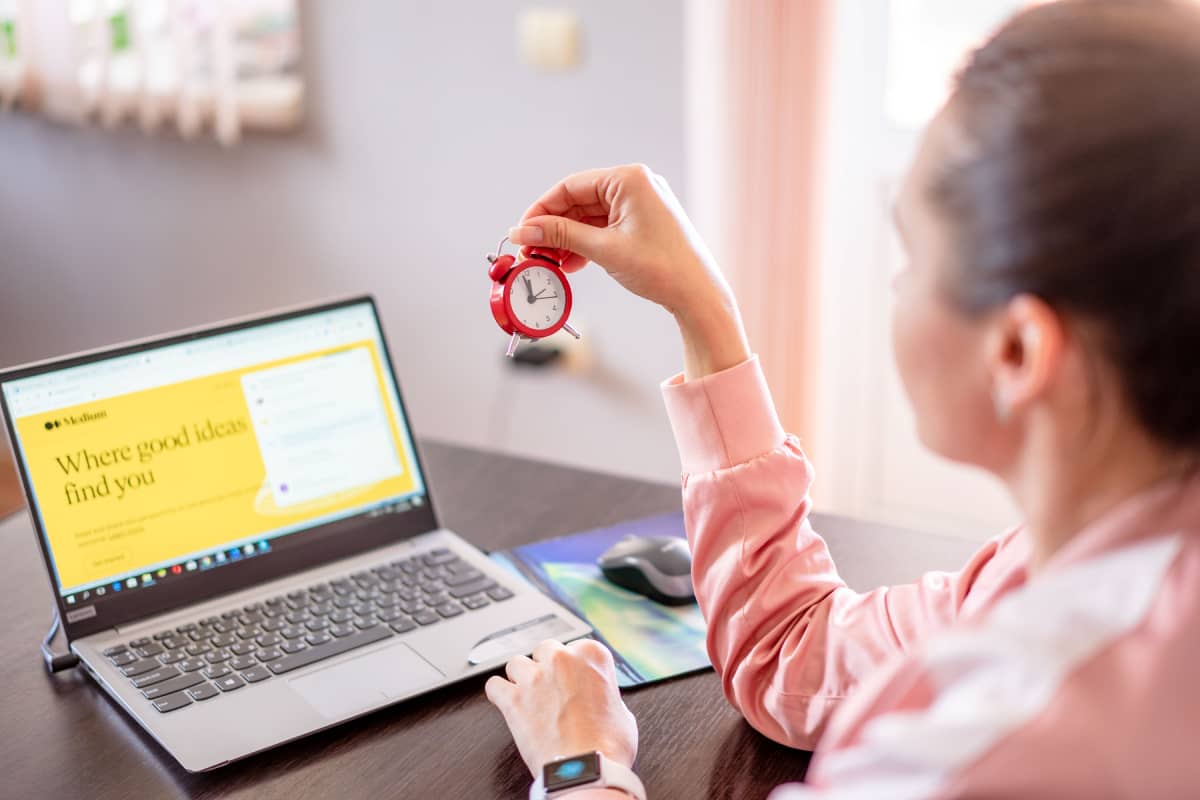 7.   Add social proof to your emails
Adding customer reviews or testimonials enhances your brand's credibility. Show your email recipients how others have benefited from similar webinars. It will encourage them to attend as social proof is a powerful tool to build trust. 92% of people are more likely to trust non-paid recommendations than any other type of advertising.
You could include one or two testimonials per email. Try to use people with photos and not businesses so the recipient can relate better. Testimonials show that other people have taken the plunge and are satisfied. Testimonials target the part of the human psyche that relies on emotions and not logic. If another person benefits from a particular webinar, we're likely to do the same.
8.   Provide early bird deals
Offering discounts to those who register early can be mutually beneficial. An early-bird deal is likely to get more registrations, and with more money coming in early, you can increase your profits too.
You can also offer early-bird attendees other bonuses like a giveaway bag or a discount on one of your products or services – anything to make them feel valued. Create attractive offers and include them in the introduction email so people can sign up as soon as possible.
9.   Include excerpts from your webinar in your emails
Ideally, on the day you start email marketing your webinar, the content of your webinar should be finalized. You can use excerpts from the webinar in your email as teasers. Perhaps use a slide that has some impactful information and add context in the email body to show the reader what kind of information the webinar offers.
Sharing information that would otherwise be limited to the webinar shows the recipient that you're willing to share knowledge and you have something of value to offer. It provides the reader with a clearer idea of the webinar and gives them another reason to register.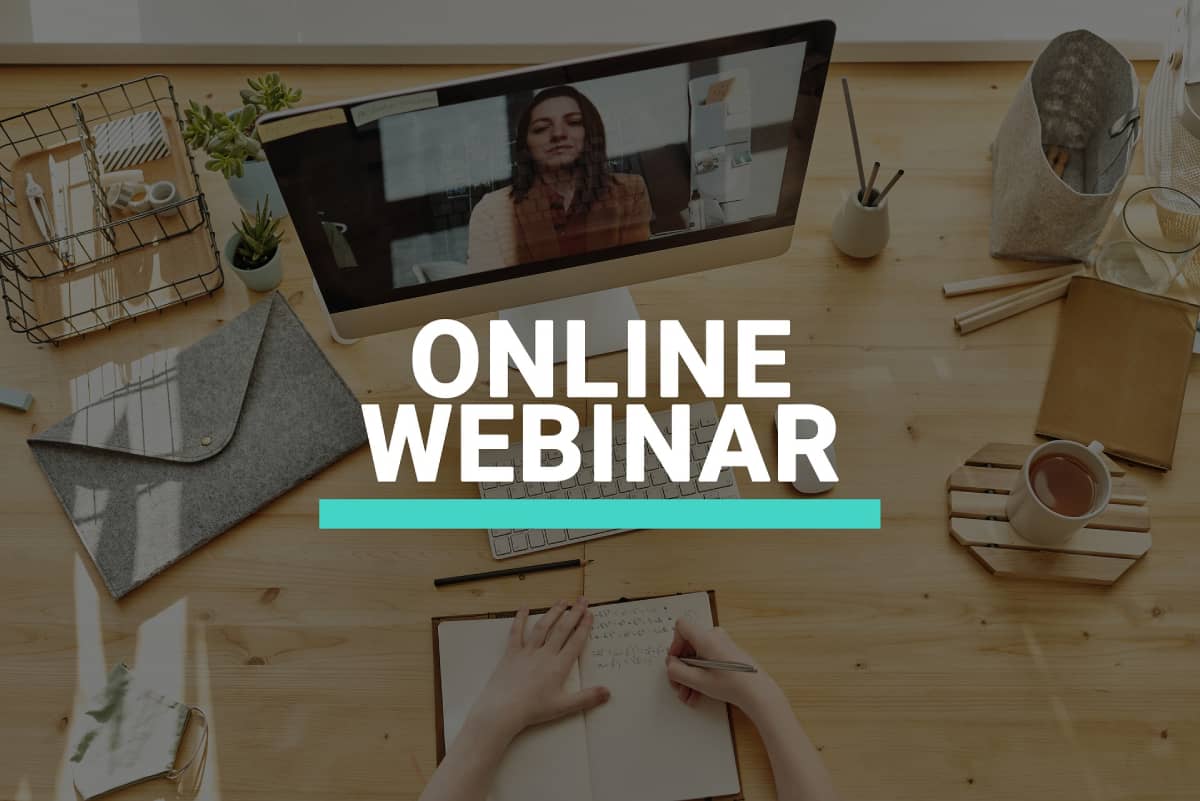 Email Marketing – the best strategy for webinar promotions
If you follow the guide above, you'll see that your webinar emails have a higher open rate and click-through rate. Ultimately, you'll have an improvement in webinar registrations. Track your email marketing campaigns and use A/B testing to optimize your CTA buttons, registration forms, and email content to ensure maximum conversions.
Email marketing isn't simple. It takes a few iterations and some time to see results, but it's the best promotional strategy for webinars. If you're consistent with your efforts, remarkable results await you once you figure out the perfect formula to push your audience to register for webinars.
About the author 
Jenna Bunnell – Senior Manager, Content Marketing, Dialpad
Jenna Bunnell is the Senior Manager for Content Marketing at Dialpad, an AI-incorporated cloud-hosted unified communications system that provides valuable call details for business owners and sales representatives. She is driven and passionate about communicating a brand's design sensibility and visualizing how content can be presented in creative and comprehensive ways. She has written for domains such as Pagefly and Crocoblock. Here is her LinkedIn.