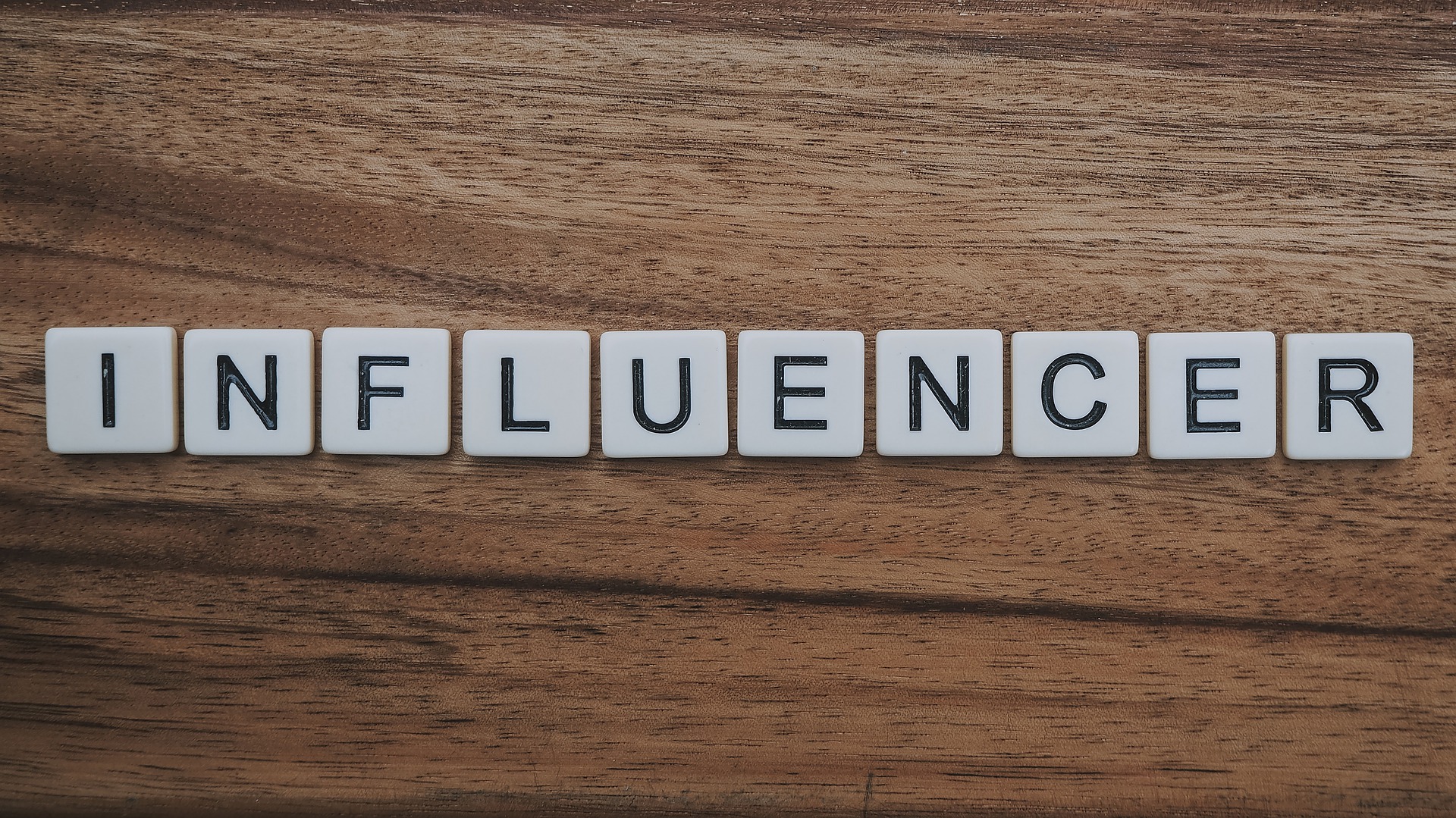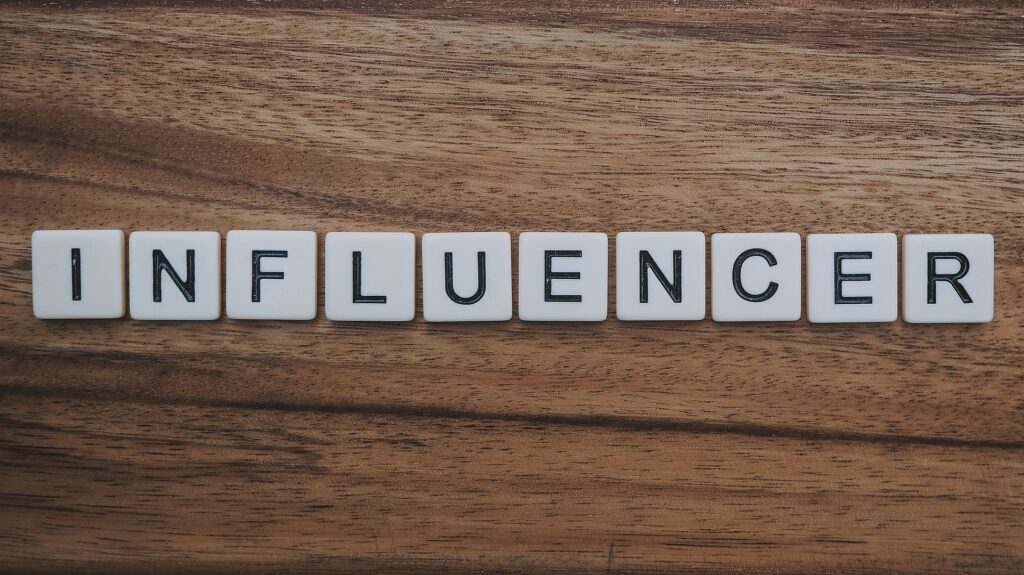 Influencers have the power to affect the buying decisions of others. Therefore, it is not uncommon for businesses to add influencers into their marketing mix. What are influencers? Aren't influencers just for social media? Email marketing and influencers – is that even possible? Lots of questions, so let's find out more.
What is an Influencer?
Influencers play a role in purchasing decisions mostly through social relationships; it could be because of their position, fame, authority or audience (followers). What kind of influencers are there? Let's take a look.
Influencers and the Number of Followers
There are different types of influencers, and they are well defined in the Influencer Marketing Hub. However, looking at the number of followers influencers have is quite standard:
Mega-influencers – for example, famous celebrities with a huge number of followers. Very costly for businesses to use.
Macro-influencers – a more accessible group, typically with the number of followers ranging from 40 000 to 1 million. You could find less known celebrities in this group, as well as vloggers, social media stars, podcasters and others.
Micro-influencers – are influencers who have become known for their knowledge in their specific niche, industry, thus they have gained a substantial audience following them. According to Influencer Marketing Hub, their following typically ranges between 1000 to 40 000 on a single social media platform.
Nano-influencers – influencers with typically less than a 1000 followers, but they are known to be experts in a highly specialized field.
Different types of influencers can help different types and sizes of businesses. Interesting that according to a Statista study conducted in 2019, 36% of global marketers who responded to the survey mostly worked with micro-influencers (up to about 30 thousand followers).
Influencers and Content Types
Influencers can be working with different types of content. And it's no surprise that many of us naturally see influencers in social media spaces – for example, Instagram. However, you can find influencers posting other types of content. Here are some content examples influencers can work on:
Social posts only
YouTube videos
Podcasts
Blogs
Is Influencer Marketing Popular?
In general, you will find many advocating for influencers, especially if your business relies on reviews. As a market, it's seen a considerable increase throughout the recent years. Take a look at the data from Statista, showing strong yearly growth.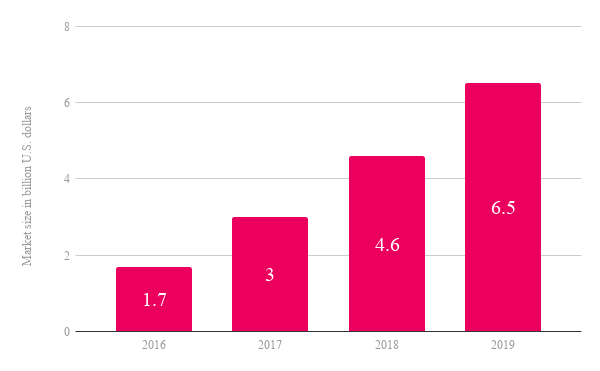 Email Marketing and Influencers: Worth a Try
Even though this combination, email marketing + influencers is not a very common one, for sure, you can help your email marketing efforts with influencer marketing. Influencers can help your email marketing directly and indirectly. Let's see how.
Influencers' Emails and Their Subscribers

Influencers can boost your email marketing directly, though that, of course, depends on the type of influencer, what content is being used and other factors. Lets' take bloggers as an example. 
Many bloggers across a variety of industries collect email addresses, send newsletters with promotions, and have drip campaigns and automated workflows. Many of them are looking for collaborations with brands. Some might be reaching out to brands personally while others tend to wait to be approached.
Collaborations could come in a form of a blog post, as well as being featured in their own emails that they send to their subscribers. Remember, influencers, bloggers, have much more personal, social, trusted relationships with their followers, subscribers or readers. Thus, if they feature a brand, or a product on their email and their blog post, it definitely helps your marketing goals too – whether that is, for instance, brand reputation or driving sales.
This way you can also grow your subscribers – the influencer could promote an opt-in to your list as well. There are many collaboration opportunities that you, as a business, could benefit from. Therefore working with influencers can give you scale, great reach to their audience, their subscribers.
Email Content Generated by Influencers
If you find influencers who fit your brand, they can create great content for your emails directly – such as product reviews or articles – you could have all these featured in your emails. Influencers can use their own words to describe your services, or products, your brand. 
They can create original images and content for you. You could either have a single section in your newsletter dedicated to influencer content or have a full email deployment just for that. 
However, always remember to have a thorough, thought-through plan for your campaigns. For your collaboration, have clear goals outlined, create specific calls-to-action for influencers to follow and promote in their content. Always do your research about the influencer, their audience – remember that the number of followers might not always show the value of the influencer as followers can be fake, or with very little engagement.
Influencers and Other Types of Content
If you find an influencer, for example, working on social media posts or YouTube exclusively, without email subscribers, but fitting your business perfectly, you should still consider collaborating.
Your content, your brand, products or services can be promoted by the influencer on their preferred channels, they can generate original content. However, you can send an email to your audience simultaneously too. 
As long as you have aligned your goals, content, audience, customer touch points – your own emails and your own social media campaigns could work in sync with the influencer's messages. You might get great results from the widened reach, featured hashtags and much more!
Email Marketing and Influencers: Test it Out
Email marketing and influencer marketing combination is possible, and might drive really positive results for your business. Search for the influencers in your industry, your niche, or even someone local if you're looking to boost local engagement. Always do your research and check not just the number of followers, but also the engagement, and, if you can, find reviews about that influencer. Test and see – you might find that influencers suit well to your brand!
Online shopping has become very popular – that's no surprise. We are so accustomed to adding items to our virtual shopping carts. It's easy. It is also easy to change our minds (and there are multiple reasons why we would want to do that) and not complete the purchase. While it's great for customers, it's lost revenue for businesses. Read more from our next blog post.
Make sure you check our blog regularly and don't forget to subscribe to our emails. Or you may want to follow up the last blog post on The Future of Automation in Email Marketing if you've missed it out.