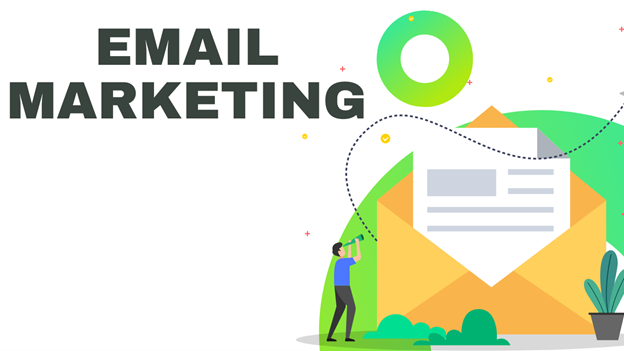 Despite being one of the oldest forms of digital marketing, email marketing is still the most effective marketing technique today. For those who use emails only for corporate purposes, it may seem meaningless, but expert marketers know how valuable emails are as channels to promote brands. Almost all marketers believe that email marketing is an integral part of digital marketing that does not seem to lose its essence, not at least in the near future.
Affiliate marketing, on the other hand, is a modern-day practice in marketing that is also very effective in helping businesses meet their goals. This article will answer all of your questions about what email marketing and affiliate marketing are, how they work, and how (if) they can be related to each other. Moreover, there are occasions when people confuse email marketing for affiliate marketing, although they are not the same. This article will also look into that and identify how email marketing is potential in the age of affiliate marketing.
Email marketing is a kind of digital marketing in which promotional emails are sent to the mass public in order to generate sales or leads. In the Google mail, you must have noted a separate tab of promotional messages, a portion in which all the messages from brands that market themselves and their products appear. The promotional messages comprise advertising content.
The speciality of email marketing is that it offers direct marketing by creating personalized messages to inform them and persuade them to take the desired actions. It also provides the audience with an easy and direct way to reach out to the website. The emails are designed in a way to persuade the receiver to click on the link or button added to the email. Therefore, email marketing is an effective technique for improving conversion rates. The prospects are converted into customers, and the existing customers are converted into loyal customers.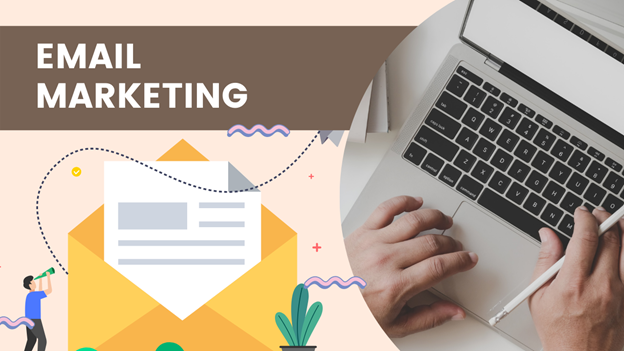 Importance of email marketing: 
Helps a brand connect to potential customers:
Email is one of the most useful means of communicating with customers. By sending promotional emails, businesses can connect to their mass audience directly and easily. Almost all people check their emails once, if not a couple of times, per day. Therefore, it is one of the most useful tools to reach out to the target audience and inform about the existence of a brand, a new collection, discount, or whatsoever message the brands want to deliver.
Improves conversion rate: 
As mentioned before, email marketing helps convert prospects into customers and existing customers into die-hard fans. Improving the conversion rate is directly proportional to increasing ROI. The more the buyers, the more will be profit. In sum, email marketing is rewarding in terms of boosting revenue.
What is affiliate marketing? 
Affiliate marketing is a kind of marketing strategy based on the concept of rewarding. Precisely, a business hires different partners or affiliates, who can be individuals or organizations, to promote their brands. When these affiliates promote a brand, or its particular products or services, the outreach of the brand widens, leading more people to become aware of the brand, and they may thus end up buying their product. And that is where the rewarding concept comes into play. The affiliates are paid a commission whenever a customer buys a product through them. Succinctly, in affiliate marketing, the affiliates are responsible for disseminating marketing content and getting a reward for every potential conversion.
What is affiliate email marketing? 
Affiliate email marketing is a kind of affiliate marketing in which the affiliate focuses on creating a well-crafted email to send links of the brand to the target audience. It means that using the channel of email to operate affiliate marketing strategies is called email marketing. But that does not make affiliate marketing similar to email marketing. Email marketing is a very different marketing strategy that aims to sell products and entice the audience to make the purchase. However, the case with affiliate email marketing is different; it is more about leads and sales.
Moreover, the emails crafted for affiliate marketing is completely different in structure and pattern than those created for email marketing. The affiliate does not have to draft an email as a sales representative but as a customer who has used the product. Therefore, the email must have the most natural touch and must not look promotional. The affiliates also need to use their persuasive writing skills to persuade the email recipients to take action.
 Using emails for affiliate marketing
Affiliate marketing and email marketing are two very different types of marking, each of which is highly significant for helping businesses meet their goals. But there is no way to confuse one for the other. However, email can indeed be used for affiliate marketing. After SEO(Search engine optimization), social media is the key channel through which traffic is streamed onto a website. The marketers, being aware of this fact, insist on leveraging all social media platforms, such as email portals, on launching their marketing plans and extending their outreach.
How email affiliate marketing works
Crafting email:
The affiliates create emails and add links to the brands they are promoting.
Conversion of customers:
Customers click the link and convert.
Customers purchase products:
By clicking the link, the customers are directed to the website of the brand, and they end up buying the products.
Affiliates get a commission:
Affiliates get a commission for every purchase the customers make through them.
Email marketing is one of the digital marketing pioneers, and affiliate marketing is growing in huge propensity. While they are two different types of digital marketing, email affiliate marketing is an amalgamation of using emails to carry out affiliate marketing. But that never makes email marketing similar to affiliate marketing
Casey Harward is a technical writer and editor with experience in research-based content. She also has an MFA in Creative Writing from the University of Lancaster, UK. Casey specializes as a professional editor and writer at Researchprospect, which provides dissertation writing services in uk. She loves reading articles, blogs, magazines, newspapers and books in her free time.