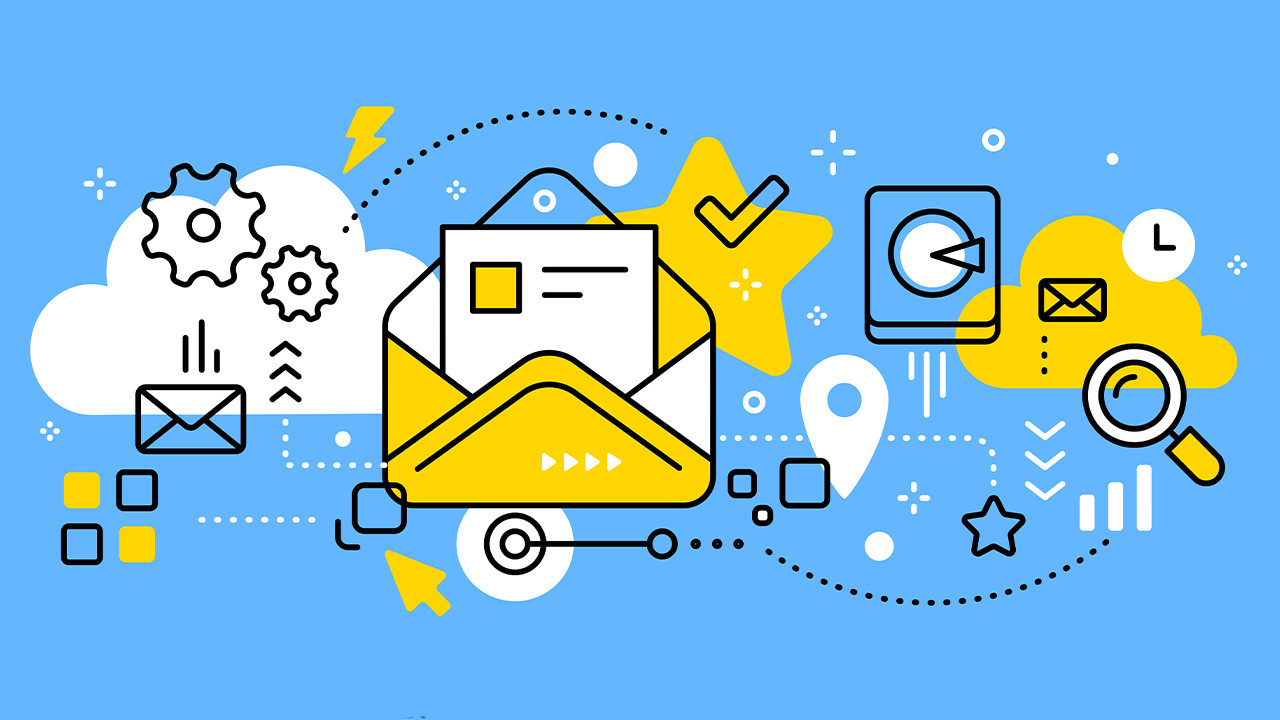 Email marketing is the process of sending out marketing communication via email. With the internet becoming the driving force of any business, email is one of the indispensable tools to run a business. Even though it has been in existence for more than two decades, irrespective of what many feel due to the emergence of social media marketing, email marketing remains the most effective tool for eCommerce marketing. It is a fact that the majority of audiences prefer communication from businesses to come via email. Email marketing has come a long way, online marketers no longer send out an email blast. Most of the marketing emails are sent out as per subscription. One of the main reasons is due to the stringent spam filter that is now in existence.
Digital marketing is an extremely dynamic industry that changes very fast. So, the professionals involved in digital marketing are required to keep their minds open for new methods and techniques. A strategy or a trend that is relevant today will not necessarily work tomorrow. So, in the course of this article, we shall discuss some of the email marketing trends for 2020.
1. Going Mobile
According to Wolfgang KPI 2019, more than 63% of all internet traffic is from a hand-held device (Mobile and Tablet). Another report by Litmus states that mobile remains the most popular reading environment, with 42% of all emails being opened on smartphones or tablets. So, if you are sending out marketing emails, most likely your audience is reading it on their smartphone. It is an obvious choice to make when it comes to optimizing your email campaign to make it more mobile-friendly. The content, layout and the overall design should be crafted in a manner that it effortlessly transitions to a mobile device.
2. Less is more
Unless the email that you are sending is an email newsletter, it is advisable to keep the content brief and design minimal. Responsive design with less clutter will ensure more effective communication. Since the majority of the emails are going to be read in a mobile device with limited screen space, it is completely expected to keep the copy straightforward and short. By following the copy brief, you increase the possibility of imparting your message successfully. The way media is being consumed is entirely different from how it used to be when email marketing was starting. It has become crucial to create content that will fit seamlessly into the busy schedule and devices of the audience. The trick is to improve the quality of email copy and design. Saying more with fewer words is what will be expected from emails in 2020.
3. Video content
Video is a powerful medium of communication; it is the reason why television has reigned as the ultimate choice of advertisement. However, things are shifting towards the internet. According to the Visual Networking Index by Cisco, the internet will support 3 trillion internet video per minute per month by 2020, which equates to approximately 1 million video minutes every second. That is a lot of video content that is being made and viewed by people. What makes video content extremely useful as an online marketing tool is a fact that it is easier to demonstrate the product with a video which can significantly influence the buyer's decision. 2020 will see an exponential rise in the number of marketing emails integrating video content.
4. Personalization
Emails like any conventional form of communication need to be personalized. It is not a pamphlet that you are circulating. Audiences expect a certain level of personalization from the marketers. One of the main reasons why audiences unsubscribe to an email newsletter is when a marketer recommends products that do not match their interest. It also makes the audience distrustful of the company. When communication is personalized according to the interest of the audience, it creates a sense of confidence in the mind of the audience for the company. Studies have shown that a targeted email campaign gives a far better result than any random email blast. With Machine learning and AI integrated into the marketing system, 2020 will see a highly personalized email marketing campaign with ease.
5. Interactive content
Marketing email is no longer limited to just passing out information. Some of the ways to make marketing emails more interactive are by embedding interactive materials such as surveys, infographics, calculators, and games. Interactive content allows for communication to rise above conventional one-way communication. Not only does it heighten the audience's interest, but it also helps the marketer to obtain valuable audience data to strategize the future line of action further. By making the emails more interactive, it is easier to grasp the attention of the audience, increasing the dwell time of the emails. It can bring a higher engagement rate with much greater click-to-open (CTO) rates. For a digital marketer, it is advisable to keep the email communication more interactive and engaging. So, Interactive content is here to stay and will continue to trend for the foreseeable future.
6. Artificial Intelligence and Machine learning
Digital marketing is one of the most congested marketing channels; it is easy to get lost in the mix if no necessary measures are adopted. It is not an easy job to personalize and make every communication interactive and personalized. Still, thanks to the integration of Machine learning (ML) and Artificial Intelligence (AI) in the marketing system, it has been a smooth ride. With the help of AI and ML, It is a lot easier to segment the audience to carefully launch a precise campaign. It helps marketers to present the right content to the right audience at the right time. AI allows marketers to crunch a large amount of marketing data in a short amount of time helping the marketers stay ahead of the curve. 2020 will see more domination of AI-powered marketing campaigns and those who haven't adopted AI are sure to miss the opportunity.
7. Triggered emails
The triggered email campaign is the process of sending out an email based on the audience's action or inaction. A welcome email when users sign up or a confirmation email after a purchase or a delivery status of a package: it goes a long way to let the customer know that their actions are appreciated. It helps in building strong brand loyalty. Even if the trigger is due to inaction from the audience's end, for instance, abandon the cart or inactive account. For a digital business, abandoned carts are a major issue that needs to be addressed vigorously. Triggered email allows the subtle nudge of the audience to take action without being too intrusive. Due to the convenience that triggered email brings on the table, it is impossible to execute any email campaign without it. 2020 will only see a rise of automation in the process of sending out marketing emails.
8. Trust in email marketing after GDPR
One thing that has haunted internet users is a breach of privacy. Complaints about marketers intruding on the privacy of the audience used to be a common practice that needed serious rectification. However, the passing of the General Data Protection Regulation (GDPR) has up to a certain level, restored the trust of the internet user. The regulation has an extra-territorial scope, which means even though the regulation is by the European Union; its ambit covers those businesses that process any data of people inside the EU. The Step has prompted other countries to legislate similar laws to restore the trust of the internet user.
9. Data-driven marketing set to evolve
Data-driven marketing is when a marketing campaign is based on the result of big data analysis. It makes it possible to gain insights into the preferences, habits, and trends of the consumer to formulate a future marketing strategy. While data-driven marketing was once a rare possibility, it has now become a basic feature in digital marketing. With AI and Machine Learning integrated into the system, the marketing strategy is bound to evolve, and data-driven marketing is no exception. It has been evolving and will continue to do so in the future. From the focus towards efficiency in recent years, it is moving towards a more sophisticated approach towards building and nurturing brand loyalty. Marketers seem to have come to realize the intrusive nature of Data-driven marketing of the past.
Conclusion
As technologies continue to reshape our world, email as a marketing tool will continue to evolve. Contrary to what many think, it is here to stay and for a very long time. The purpose of this article has been to shed light on some of the best email marketing practices to look out for currently and shortly. It is the right time to acknowledge the fact that "email" is no longer the only viable channel for online marketing. Other things to keep tabs are Search Engine Optimization (SEO), Social Media Marketing, Affiliate marketing, etc. To stay ahead of the curve, it goes without saying to understand and adopt the trends. More than that it is crucial to innovate and come up with ideas qualified to become a trend that others will follow.
Author bio: Salil Panikkaveettil is the Co-Founder and CEO of AdNabu. AdNabu helps improve sales in Google Ads for eCommerce companies.
For years, Email Marketing Automation has been one of the most effective and affordable means to foster customer relationships and to grow your business. With the one-two punch of Automation and AI, the power of Email Marketing shows no sign of slowing down in the future. From our next blog post you can read how it will make your life a whole lot easier.
Make sure you check our blog regularly and don't forget to subscribe to our emails. Or you may want to follow up the last blog post on Social Media Bars in Email Marketing Templates if you've missed it out.