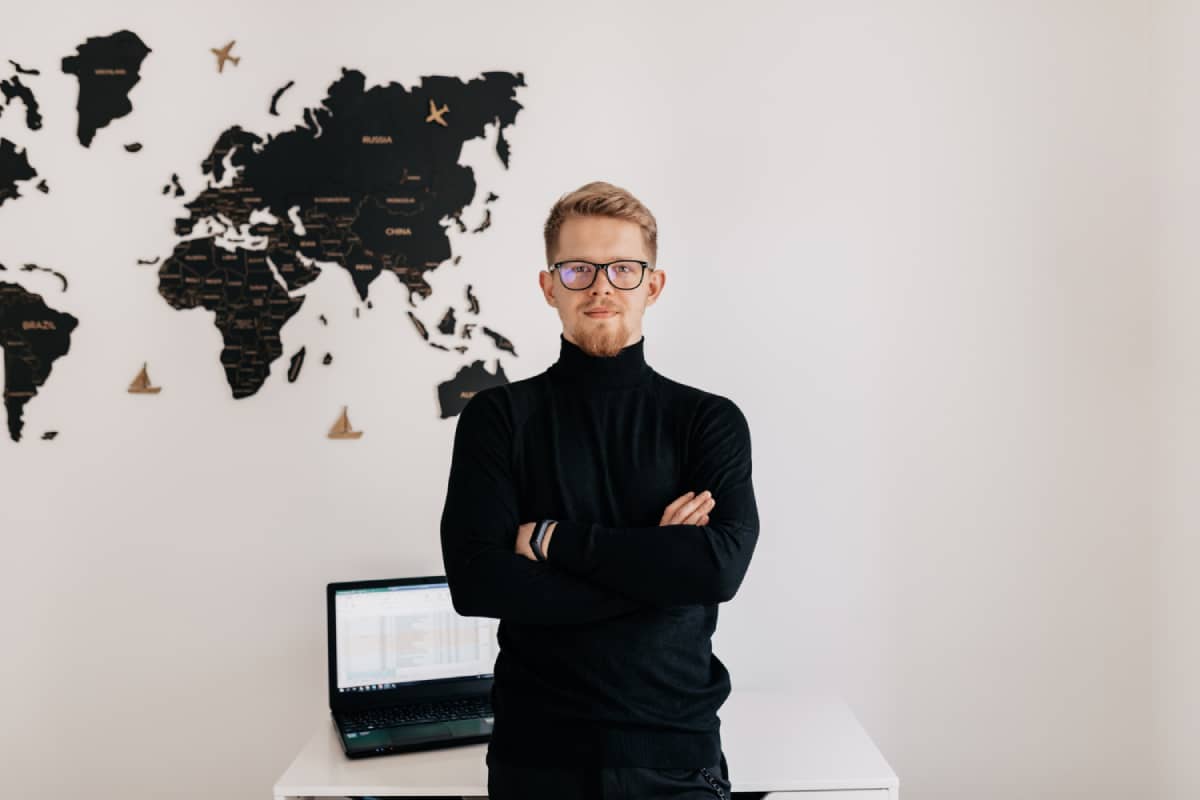 Email marketing is a classic form of digital marketing that is reliable and effective. In 2022, it will continue to be relevant, especially with its high return on investment (ROI). For every euro spent, you get about 40 euros in revenue – this is a significant figure.
Virtually everyone uses email. Regardless of the characteristics of your target group, there is a good chance that each of them has an email account. Thus, email marketing provides an excellent springboard to boost your business. One kind of email that most companies use nowadays to promote their activities is the product launch email. 
What is a Product Launch Email?
A product launch email is sent to subscribers announcing your new product and providing information about the upcoming launch. They are typically issued after you have made a public announcement about the new product development on your blog or through social media, but occasionally they are delivered beforehand as well.
Launch emails are sent to generate interest and persuade customers to purchase your product on launch day. They can be used for almost any product or service – for example, a new device, collection, course, particular service, program expansion, etc. 
Keep in mind that using prelaunch emails to create excitement is also a sensible strategy. Prelaunch efforts, which introduce consumers to your product before it is available for purchase, are essentially an email drip sequence. They may consist of:
freebies such as e-books, how-to guides, and fun articles

advanced looks at new products

open voting

competitions, and more.
But whatever strategy you choose and whatever you decide to offer, aim to get as many people as possible to open and read your prelaunch campaign emails. Here is how you can achieve it.
The basics of a successful launch email
Decide on the Timing
You have no margin for error when introducing a new product after weeks and months of restless nights spent working on it. You can successfully raise interest in your release with a well-planned campaign that is emailed twice before the launch date and is topped off with an exciting post-release newsletter. 
Here is how you can take advantage of well-planned timing:
Two weeks before the introduction of your product, send the teaser email. This way, you will create a buzz around the upcoming product launch.

Next, send the official announcement of the introduction of your product or service. It's time to solve the riddle now that users are curious. Here, you can reveal the benefits of the new launch and explain its value. 

Finally, it is time to send the official product launch email. Give a brief description of the product's characteristics, target market, and working example to your subscribers. You can include a brief outline and a link to further instructions.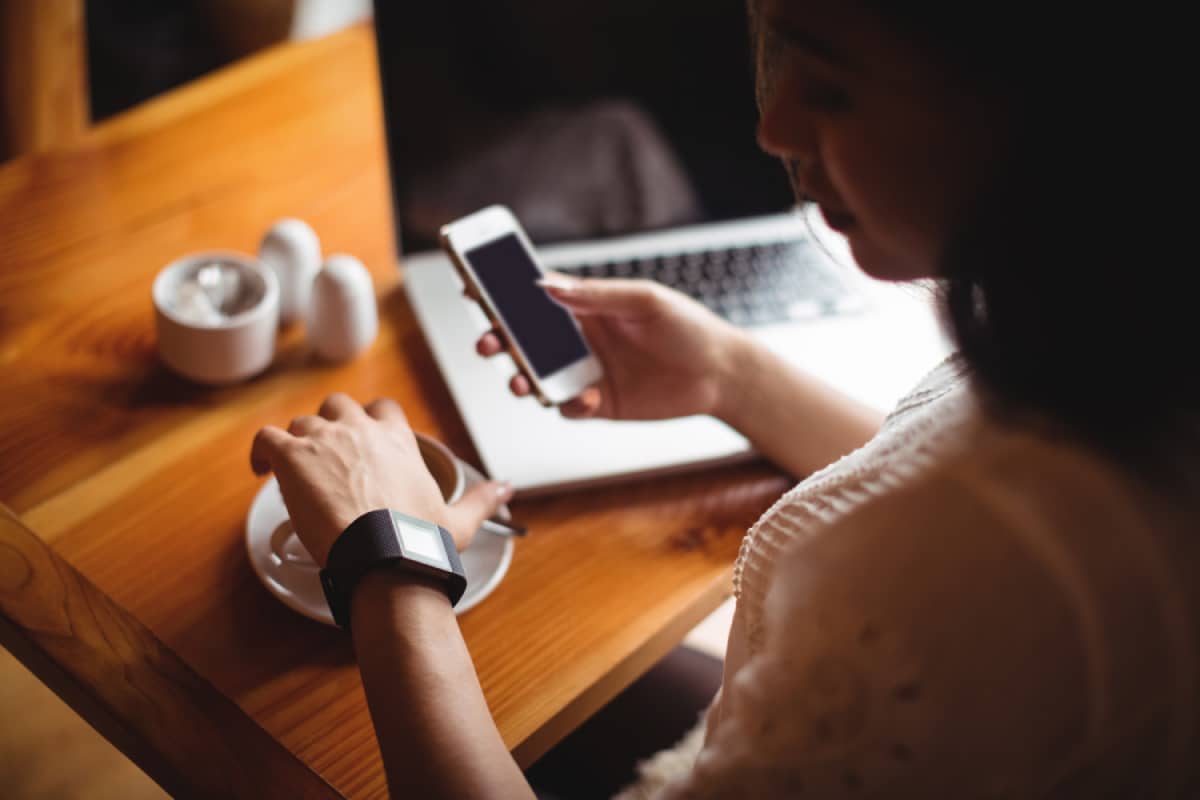 Pay Close Attention to The Subject Line 
Your email's subject line should triumph in the fight for inbox users' interest. Make sure everything is clear and pertinent. Make it brief; all you need to do is inform subscribers that you've thought of something fresh. Use emojis to express joy and excitement, which can heighten people's anticipation. An engaging preheader will support the notion in your subject line. In your email, let users know they may try your new product or learn more about it.

Conduct a Survey Before Planning The Product Launch Email Campaign
The survey email is typically used as a lead-up to the actual product launch and is informational in nature. By using a survey, you can learn important details about your potential clients, including their key demographics, problems, and interests, from your mailing or interest lists.
One drawback of survey emails is that, particularly if you're unfamiliar with your target demographic, it might be challenging to elicit a response from your mailing list. If you're having trouble getting people to respond, consider providing an incentive.
For instance: Flywheel announced that 25 lucky winners would receive gifts. Still, they also took the time to explain to their readers their objective and the reasons behind it – thus persuading subscribers with similar beliefs to participate in their poll. 
Don't forget to Create a Good Email Template 
Make sure that all your emails speak about your brand and follow a proper template. This would help in getting engagement and interaction on your emails. Adding photos, banners, and social media icons in the background and directing to videos would work wonders. Take care of any element's font, color, width, and alignment. You can add clickable images, and hence, even if you don't add direct text-based CTAs, it would work wonders.
For instance, if you are planning an e-mail announcing your new clothing collection, you can use GIFs in the e-mail, which would showcase your brand's colors, textures, or cuts from the new season's perspective and from the best angles.
Share Why this Launch is Unmissable
Make sure that the content of the email is eye-catching as it attracts more customers, as stated in the Content Marketing report. Your customers should feel that the product launch is unmissable. Think along these lines: why should your audience be enthusiastic about this release? Here, you have a little more room for detail, so describe the market gap this product covers as well as what the customers will miss out on if they don't check out the product.

Schedule Email Sending
You can organize and schedule the sending of an email campaign at the final stage of creation. This way, you can plan both your target audience and the time well in advance and in a strategic manner. Perfect timing is everything, so be sure to determine what time would be most effective for your unique subscriber base.
Examples of successful product launch emails
Apple's Announcement for AirPods Pro
The launch of Apple's new products every September is eagerly anticipated by millions of Apple fans worldwide. Apple's product launches have, however, been flawless. 
As you can see, the AirPods Pro product launch email has some substantial length, yet it's not at all confusing or tiring. This is because the text has been kept to a minimum, and the images on a black background are in a minimalist style. It truly does an outstanding job of highlighting each new feature. The overall look of the email is clean and, despite Apple's popularity, creates a sense of exclusivity. 

Announcement of new features by Grammarly 
One cannot help but notice that Grammarly has kept the mail body short and sweet, which makes it easy for readers to make a mental note of what the email is all about. The new features are all outlined and briefly described where they can be used. Those interested in learning more about the updates can click on the CTA in the email, which will take them to a more detailed guide.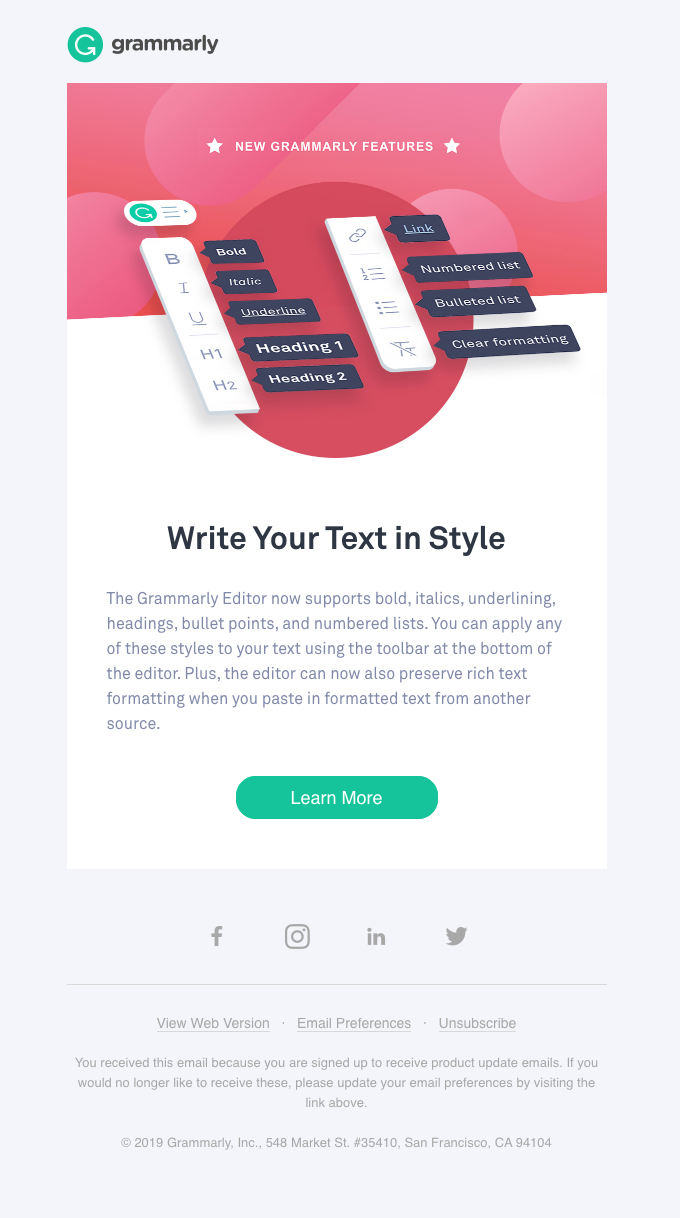 Willo's Website Opening Announcement 
In Willo's email, you can see how it's a good idea to get straight to the point. Not only does this email do that, but it also creates a great sense of urgency, as well as exclusivity, and makes the customer feel special. By mentioning a countdown and offering a special code to the recipient, it hits the nail on the head. This email is a good example of the content of a great pre-launch email. No more text is needed, and the video added at the end is a great way to tell your customers about the new product.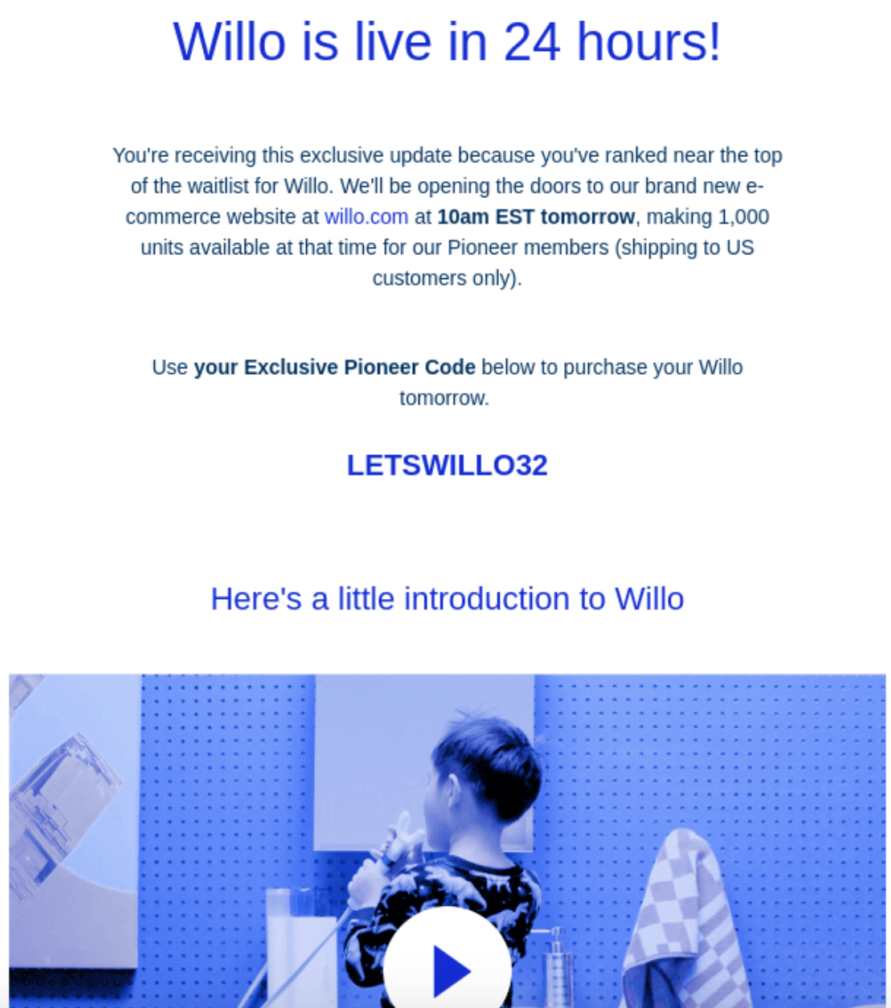 Conclusion
Email marketing for a product launch is basically a well-crafted process.
When organizing your product launch, remember that each email is just as crucial as the next. Keep in mind these six tips, and you surely will get high interactions from your target audience. Always remember to build compelling email subject lines and headers for each new product email you create in order to attract attention and engagement. Happy launching, the sky is the limit! 
---
About the co-author
Jigar Agrawal is the Digital Marketing Manager at eSparkBiz, passionate about anything related to digital marketing. He wants to unlock the world of technology and social media, where there is a chance for new possibilities and innovation every day. Check out his Twitter here.