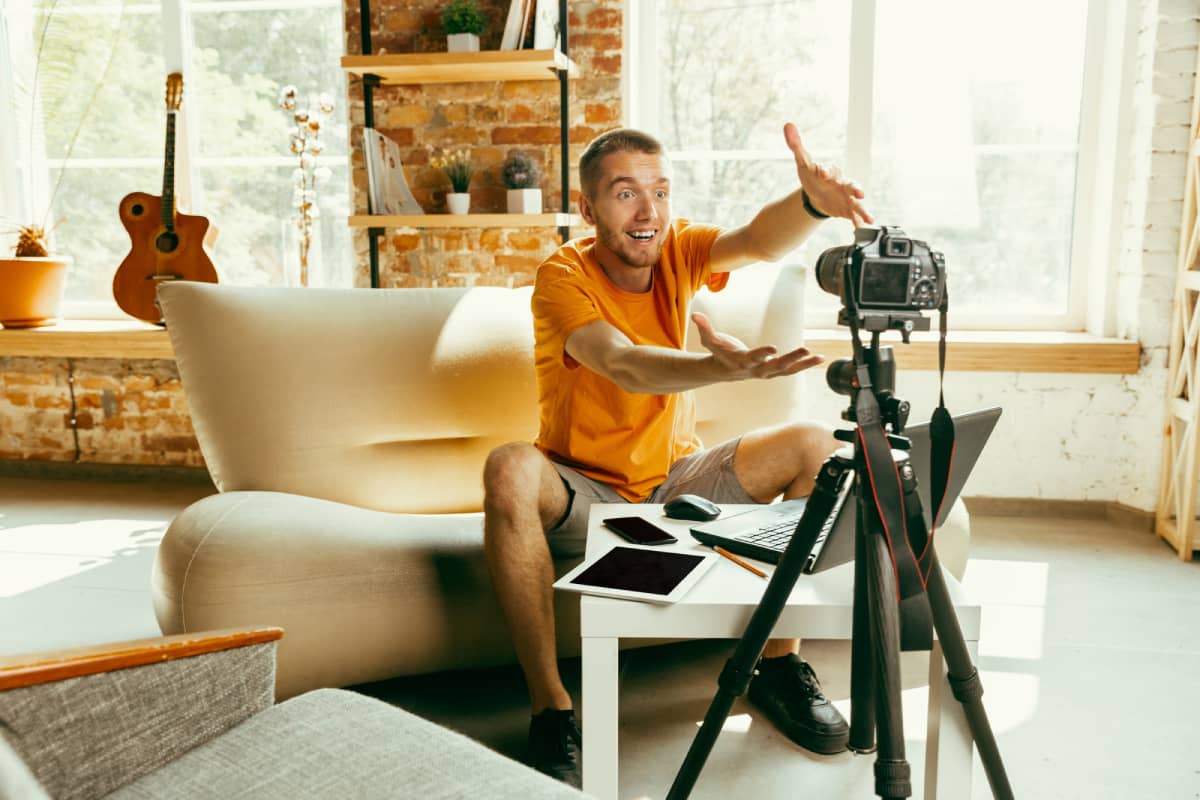 According to a study, video content makes up 82% of total internet traffic in the year 2022. Many people have used videos as their source of information, following the latest trend of video consumption in the past few years. Not to mention, social media platforms are becoming more accessible for many people to source quick information with the number of this visual content uploaded on the channel.
More importantly, videos are highly engaging and can quickly deliver your brand message to the audience. That is why many marketers are now using video content in their marketing campaigns to lure more customers and subscribers. 
Videos are excellent lead generation tools that can help you capture viewers' attention and turn them into your potential customers. This form of content makes an effective tool for increasing brand trust because it helps connect with the audience.
5 Benefits of Video Marketing For Business
Among other marketing strategies, video marketing is surely one of the most effective and efficient ones to boost sales and business growth. Here are some benefits businesses can gain from using video marketing.
1. Increase Sales and ROI
Videos are excellent tools to increase sales and ROI. By using video marketing, you can introduce your products or services to a broader audience and generate leads that can be converted into customers. Video testimonials from your satisfied customers can also help boost sales and ROI because they convince others to use your service. This also builds a foundation of trust.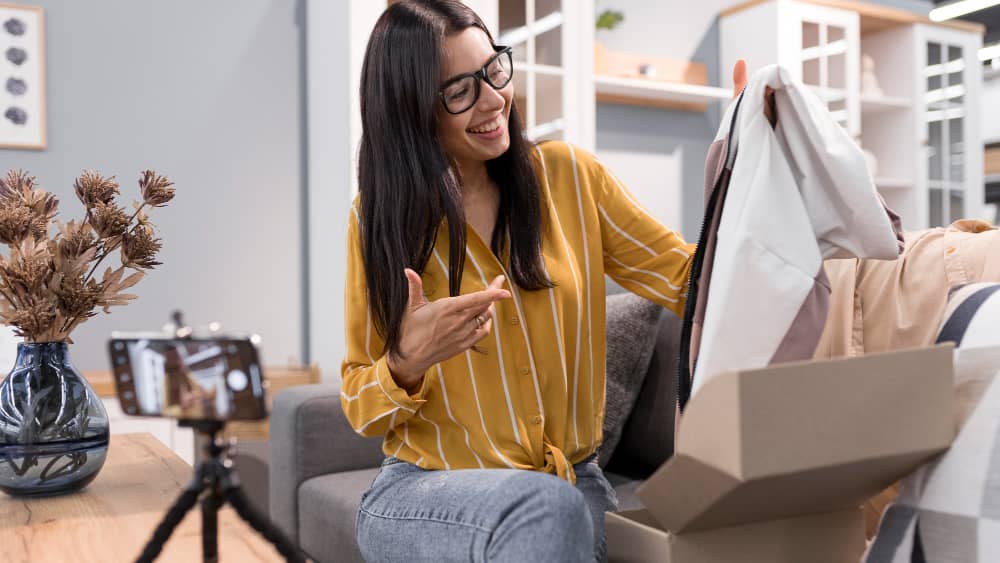 For example, sharing unboxing videos is a good marketing trend. Unboxing is the unpacking of products, during which the process is captured on video and shared on the Internet. In a typical unboxing video, the details of the item are explained, and sometimes its usage is demonstrated. This is one of the most necessary types of content for customers interested in buying, as it provides information about your product. And for you, it is beneficial because it creates more trust in your product. For instance, you can ask a client or an influencer to review your product and share this video in your email and other platforms. 
2. Boost Brand Awareness and Recognition
Including videos in your marketing campaigns can help boost brand awareness and recognition. Using this type of content, you can reach out to more people and create a stronger connection with your target audience. 
High-quality brands have a recognizable visual language consisting of colors, fonts, layouts, etc. A perfect way to give the customer an idea of the feel and values of your brand is through a video. Well-made videos with a narrative are not only about selling a product but about communicating the whole brand experience. This type of content is very successful in creating long-term and loyal customers. 
3. Create a Better User Experience
The purpose of a website is to offer an excellent user experience. Videos can help you achieve that, as they make your website more engaging and informative. How-to videos can give users a better understanding of how your products work. So, instead of a lengthy article about this complex topic, you can post videos to engage your audience and also share them in your marketing emails. 
4. Enhance Customer Engagement
Videos are also excellent tools for enhancing customer engagement. They can help you build a strong relationship with your customers by providing them with useful and entertaining content. As a result, you can increase customer loyalty and retention. 
One of the essential things for intelligent email marketing is not to overwhelm your customers. This is in both the number of emails you send and the density of direct sales letters and advertising. One good way to liven up your email marketing is to add something exciting and entertaining to your newsletter. For example, you spent a nice summer day with your colleagues? Or did something funny happen at the office? Maybe you just noticed something that made you smile. Share content about these things occasionally – why not do it in video format? Just remember that the content doesn't drift too far from your newsletter's general tone and business's field of activity, and be confident this type of content will also delight your unique target audience. 
5. Improve SEO
Videos are now one of the most crucial ranking factors in SEO. They help attract more organic traffic to your website and improve your SERP rankings. That's because search engines like Google have included a separate section for video results. For example, since Google owns YouTube, the search engine always shows an embedded video from this platform. So, if you post marketing videos on YouTube, you have a higher chance of ranking on the first page of SERP.
Video Marketing Tips for Generating Leads From Email Campaigns
Video can be posted separately as exclusive content on a website or social media. This technique is said to bring in more traffic and customers for the business. But, there are other ways to use video marketing, one of which is in email campaigns.
Email marketing is still one of the most effective tools for generating leads. That's because not everyone has active social media accounts, but almost everyone uses an email address and checks their mailbox daily. Incorporating email marketing campaigns into your business will surprise you as people still rely on their email addresses for almost everything.
So, how do you use videos for your email marketing campaign? Here are some top tips from experts.
1. Create an Engaging Video Email Subject Line
Your subject line is the first thing your recipients will see when they open their inboxes. So, it must be interesting enough to make them want to click and watch your video. An excellent way to do this is by using actionable words or phrases that create a sense of urgency. For example, you can use phrases like "Watch now," "Don't miss this," or "Last chance."
2. Keep Your Video Short
When including a link to your marketing videos in email campaigns, ensure that the content is concise and informative enough for viewers. Since you are providing a link to the video, viewers can always choose to watch it later if they're not available at the moment. Just provide a brief video description and include a call-to-action (CTA) that encourages recipients to click the link. 
3. Use an Attractive Thumbnail Image
The thumbnail image is like a teaser for your video. It's one of the first things that recipients will notice in the email, so make sure that it's attractive and enticing enough to make them want to click and watch the video. For example, if you want to show a preview of your product demonstration video, you can use a thumbnail image that shows a beautiful close-up of the product.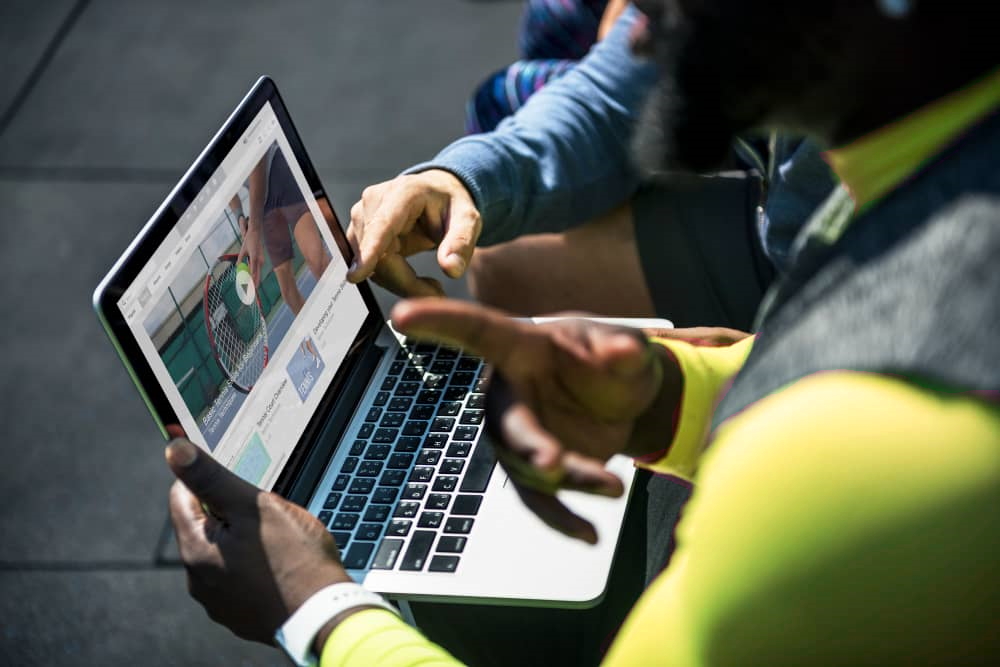 4. Bring Your CTA Button to the Spotlight
Adding the previously mentioned CTA button to your email is always a good idea to make the customers do what you want them to do. It's also a great way to encourage recipients to watch your video. The button should be placed in an easily visible spot on the email, preferably near the top. It should be designed to make it stand out from the rest of the email content. For example, you can use a different color or a larger font size for the CTA button.
5. Optimize Your Video for Email
When creating marketing videos specifically for email campaigns, there are a few things you need to keep in mind. 
First, you have to remember that it usually doesn't work when you add a video directly to an email. Although many email marketing platforms support embedding your own HTML in emails, a lot of email platforms people use do not support videos embedded in emails. This means that the videos can't be displayed in their inbox. Some of these email platforms are, for example, Gmail and Outlook, which make up about 60% of the market. So it is reasonable to upload your video to your website, social media channel, or YouTube and attract readers there with a brilliant CTA and imagery.
Second, use a 16:9 aspect ratio for your video as it's more compatible with most email clients. 
Finally, make sure that your video file size is around 2MB or less so that it can be easily played or downloaded on most devices. If you need to edit your videos, an online video editor can help you create engaging videos without the need to install the software.
Takeaway
Video marketing is an effective marketing tool, especially when it comes to generating leads. By incorporating videos into your email marketing campaign, you can increase your chances of getting more leads. Just remember to keep your videos short, use an attractive thumbnail image, and add a CTA button to encourage recipients to watch your video. 
People often don't believe what they can't see with their own eyes. In addition to verbal descriptions of your brand and products, you cannot fail by sharing visual proof with your customers. Keep in mind the tips shared in this article, and use the video as the richest visual evidence out there.  
---
About the author
Andre Oentoro is the founder of Breadnbeyond, an award-winning explainer video production company. He helps businesses increase conversion rates, close more sales, and get positive ROI from explainer videos (in that order). You can follow him on Twitter or contact him directly via email at andre@breadnbeyond.com.