Product updates are a regular part of business.
They bring new opportunities, like the chance to reach a new audience and sell to existing customers that haven't already purchased a specific product.
While these updates are an exciting part of business and help push your brand forward, it's tricky to let your customers know about them in an engaging way.
This is because, while you might have spent a considerable amount of time and energy developing your products, your customers are just not going to be as eager to learn about them as you are to share them.
But that doesn't mean you shouldn't let your customers know – in fact, you definitely should let them know. The key is doing it in the right way.
In this post, we're going to dig into some great ways you can announce new product features and updates via email that will strengthen brand loyalty and increase engagement.
First Things First… Choose What to Announce Wisely
If you're a brand that's constantly updating and adding to its products, that's great.
But, if you're sending out an email for each and every update, you could be turning off potential buyers.
Think about it: an avalanche of emails about very minor product updates is the opposite of exciting and might actually have the opposite effect to what you want to achieve.
To get your product update emails right, you have to decide what's worthy of an email.
Usually, you want to limit product update emails to really big changes that will affect the way your customers use your product.
If it's just a minor update, you might choose to promote it somewhere else, like:
Your website, via a banner, widget or popup
A blog post
Social media updates
When you decide that an update is worth an email, it's time to figure out what you're going to say and how you're going to say it.
1. Make Sure You Mention the Benefits
Customers are really only going to care about a product update if it benefits them in some way. Nine times out of ten, an update will come off the back of a customer request or an objection you've come up against a few times.
As a result, the customers that voiced these issues will be interested in hearing more about it.
While it might be tempting to reel off the fancy new features your product has, your customers aren't going to care about this. Instead, they want to know how these updates are going to change their life and business.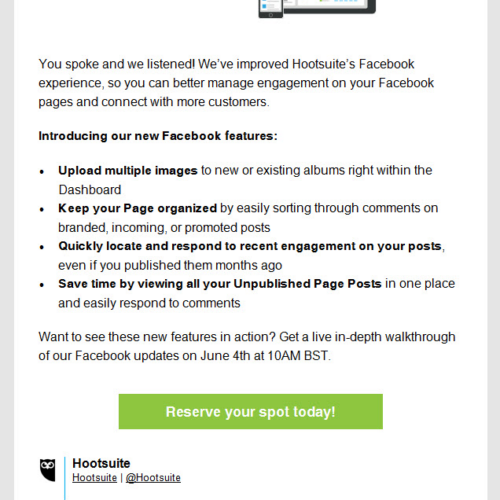 2. Show How It Works
Sometimes just explaining a new update with words isn't enough. It can be tricky for customers to imagine it in their heads, so make it easier for them by sharing visuals of the update, or – even better – a video of it in action.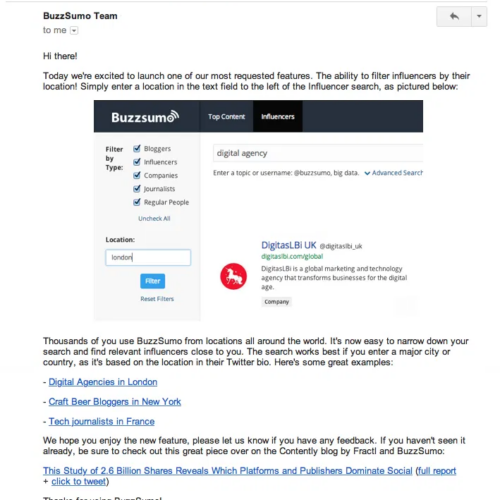 3. Don't Get Wordy
It can be tempting to share the entire story behind your product update, but this can get boring quickly, particularly if people aren't fully invested in your product or brand.
Instead, you want to focus on keeping your update emails short and concise. Try and convey only the major points (like the benefits) and, if you need to add more backstory, provide a link to a dedicated webpage or blog post where those who are interested can find out more.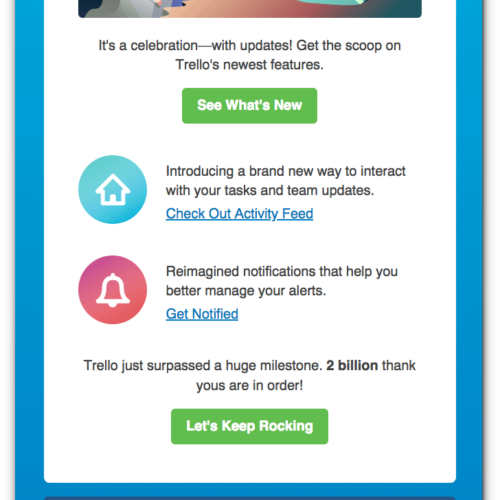 4. Decide Who You're Writing to and Segment Accordingly
There are probably going to be a number of different types of customers that you want to send your product update emails to. For example, you're going to want to let existing customers know, but you might also want to let qualified leads who haven't yet invested in your product knowledge too.
There are two ways you can handle this:
Decide who you're writing to before you create the email. Think about who the product update is likely to benefit the most and target the email to those people.
Segment your subscribers into different lists. This way, you can draft up several versions of the update with each one targeted towards a different customer segment.
If you want to read more on segmentation, check out this blog post – Ten Smart Ways To Segment Your Mailing List.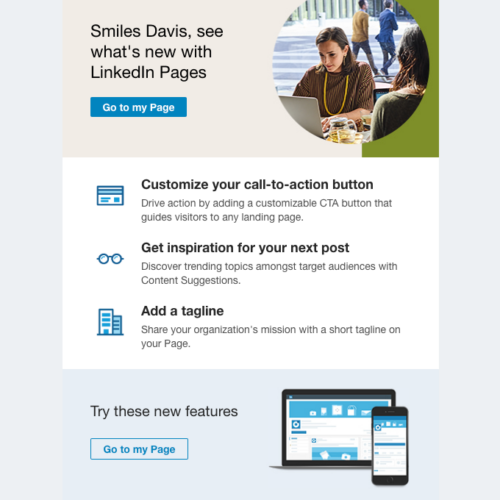 Product Updates Are Essential
Product updates nurture the connection you have with your customers and show that you're actively listening to their needs. They are a vital part of a product-based business, but it takes some skill to get product update emails right.
Firstly, determine whether an update is worthy of an entire email. If it is, make sure you focus on the benefits, target one specific audience segment, and inject some visuals so that subscribers can see it in action.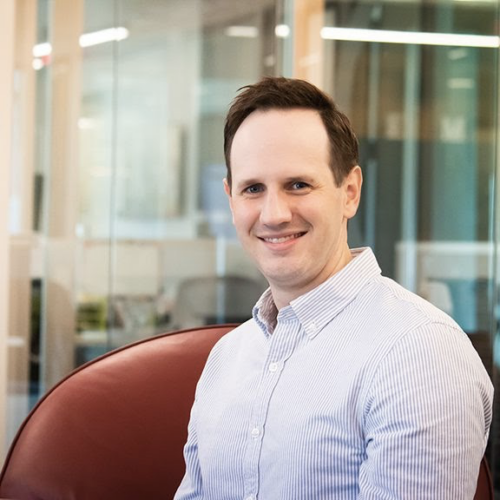 Ryan Gould
Vice President of Strategy and Marketing Services
LinkedIn
Elevation Marketing
From legacy Fortune 100 institutions to inventive start-ups, Ryan brings extensive experience with a wide range of B2B clients. He skillfully architects and manages the delivery of integrated marketing programs, and believes strongly in strategy, not just tactics, that effectively aligns sales and marketing teams within organizations.
What to keep in Mind:
Choose carefully to who and what to announce
Make sure you mention the benefits
Show how it works
From a strategic point of view, there are many benefits to making sure your social media and email marketing are in sync. In the next blog post we will take a look at it more practically – we'll find out how you can include social media into your marketing emails.
Make sure you check our blog regularly and don't forget to subscribe to our emails. Or you may want to follow up the last blog post on Call-to-action: What You Need to Know about CTAs if you've missed it out.