Email marketing is a powerful tool that helps you solve dozens of marketing problems. But what if you were told that you could make it even more functional and increase the feedback on your emails? Increase engagement, attract attention, increase conversion? All this is possible thanks to the new AMP4 Email technology for creating interactive mailings with dynamic content.
How Does AMP Work in Mailing Lists?
Accelerated Mobile Page (AMP) technology is a set of HTML tags backed by JavaScript. The main purpose of it is to speed up the web page loading on mobile devices. Aakash Sahney, the Product Manager of Gmail company claims that AMP is one of the best modern ways to build rich web pages, which at the same time helped people to optimize one of the most popular platforms where they spend their time: email.
The AMP mailing looks like autonomous web pages where readers can make purchases, browse different product catalogs, leave feedback, make a booking, or take a survey without opening a separate tab. It is no wonder that a number of large online platforms, including Booking.com, Doodle, and Pinterest, have already adopted that technology into their online systems.
Why Are Interactive Emails Useful?
According to recent marketing research, "interactive email content increases the click-to-open rate by 73%, and adding videos to your email content can boost click rates up to 300%." The reason for such impressive numbers is that, above everything else, consumers, more than to be informed or feel curious, want to have fun. The interactive content is admitted as more engaging than static. In addition, users mostly prefer interactivity in any form (including GIFs and videos) over traditional static emails.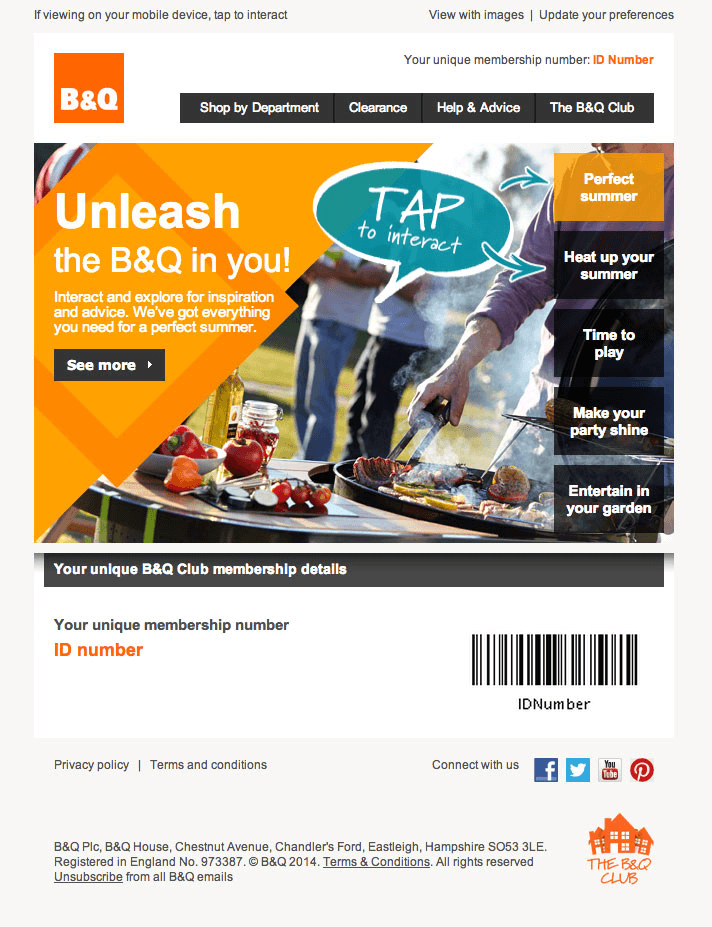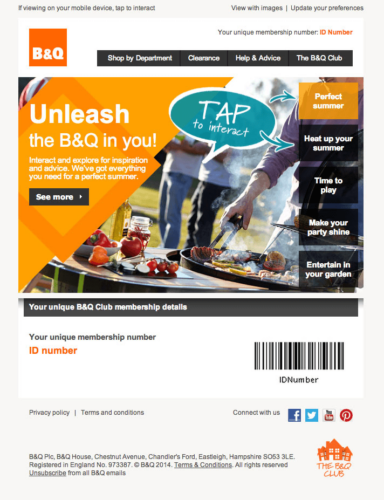 Collecting Feedback
As was mentioned before, with the AMP technology in emailing, it is much more likely to raise interest in the email content among the audience and, as a result of it, to get feedback. It is essential for any platform to stay in touch with its users to improve the services and the product and even increase sales. It is much easier for interactive emails to encourage customers to complete the one-click survey and help the platform to develop itself.
Increasing Sales
These days the popularity of e-commerce has increased a lot, so a lot of platforms that offer products or services for purchase try to simplify the shopping process as much as it is possible. For instance, some online stores use the WordPress shopping cart to organize sales during the holidays. But it is much easier to email the potential buyers offering "hot" items they might be interested in, isn't it? Besides, with the AMP technology, you can flip photos without leaving the mailbox.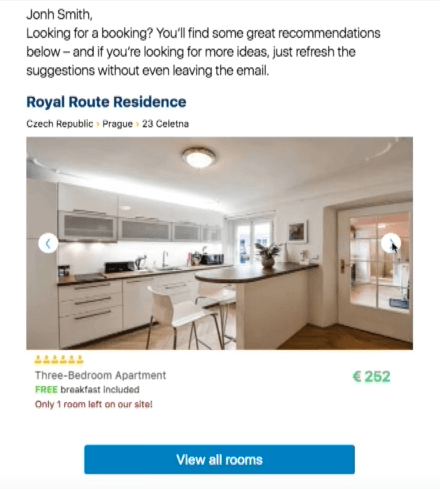 More Illustrations
The digital trend of attaching custom illustrations to emails mainly concerns customers' preferences. Eye-tracking studies suggest that readers can spend a considerable amount of time looking at images when they are relevant, whereas generic imagery can be ignored entirely. To build relationships and personal connections with their audience, email marketers are utilizing the power of custom illustrations to enhance their messaging. The more captivating and unusual photos are, the higher the chance of being noticed by a lot of people.
Subscriptions to Newsletters and Events
It's not correct to say that newsletters are simply used to keep in touch. In fact, platforms use subscriptions to provide customers with the latest updates to motivate them to the actions like making a purchase or checking a blog post.
Newsletters are often used to give the life force to a marketing campaign. According to Campaign Monitor, email marketing has proven to be significantly more successful than social media marketing over the past decade. So now you're 40 times more likely to get new customers from email marketing than from Facebook or Twitter.
Dynamics and Personalization
In the age of mass media diversity, retaining a customer requires a lot of work. Part of this also includes providing personalized content without being too intrusive. In addition, subscribers want to receive more than just 'Hi there' when it comes to personalization. For instance, some platforms change the name tag according to the person's first name in the database.
Email personalization involves customizing the email content based on the customer persona, online behavior, purchase history, and many other touchpoints. Thus, it creates an individual approach for each client, often using dynamic content while generating emails.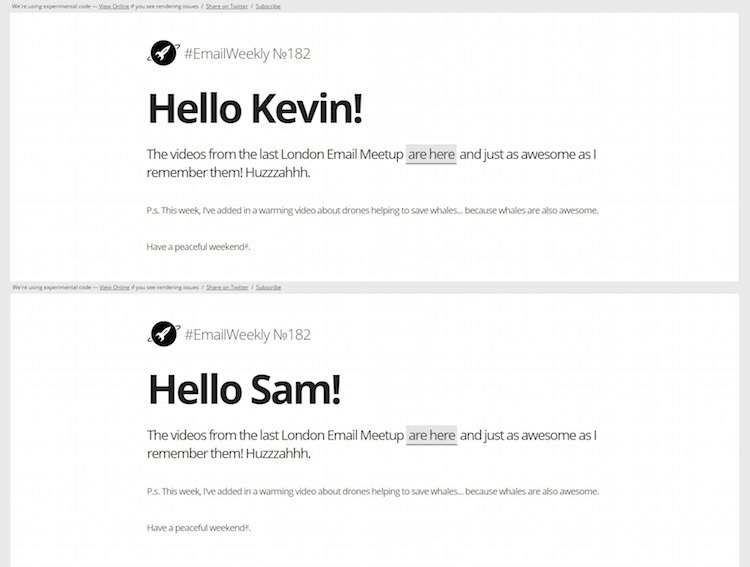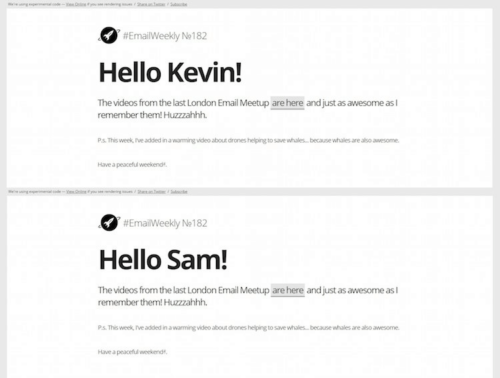 Another method of AMP mailing is the usage of dynamic email content. It is unique as it is based on the content you update at the moment the email opens. For this purpose, various factors are applicable, including demographic, firmographics, behavioral, and psychographic elements. In short, including dynamic content in your emails allows you to send targeted messages and increase customer engagement multifold by more than 70%.
Compact Content Packaging
Along with the personalization, we should also pay attention to the feature of a compact layout in AMP technology mailing. In fact, the content diversity we can observe nowadays while browsing our mailbox makes the consumers pickier about the information they really want to get. It has become increasingly popular to follow the KISS (Keep It Short and Simple) rule. This is the core feature of this email type, as people spend less time consuming even more information.
Navigation Sidebar
One of the core features that traditional emails cannot challenge is the navigation tabs located inside the AMP emails. This essential feature for web pages can significantly boost the number of visitors, as they will find the information they need in one click. As a result, the web page will definitely get some profit.
What Do You Need to Make Everything Work?
Here is a helpful checklist for you to test the AMP email yourself:
Add an AMP element to one of your existing emails.
Make sure you've set SPF, DKIM, and DMARC records for your emails.
Contact the email client — now Google — to whitelist your sender address.
If you set up a server with dynamic content for emails, make sure it responds with valid headers.
Check whether the AMP parts of your email get validated.
Make sure your email contains HTML parts so that the email will be displayed in email clients that do not support AMP for Email.
Find out whether your email service provider is able to send AMP emails.
Conclusion
We strongly believe that in the near future interactive content will rise. Consumers want to get more target, entertaining, and personalized information from everywhere, including emails. That is why AMP mailing will be the main trend in email notifications, as they are more likely to be read, remembered, shared, and converted. These purposes have already transformed traditional simple emails into a powerful marketing tool that can easily catch consumers' attention. With email interactivity, any platform will definitely widen its audience, increase the company's profit, and greatly improve the content rate.
Author's bio: Eliza Medley is an experienced writer and psychologist. She is actively interested in management, new technologies, and writing motivational articles. She takes time to keep up with the modern trends. Eliza inspires people to learn new things and reach new heights with her work.