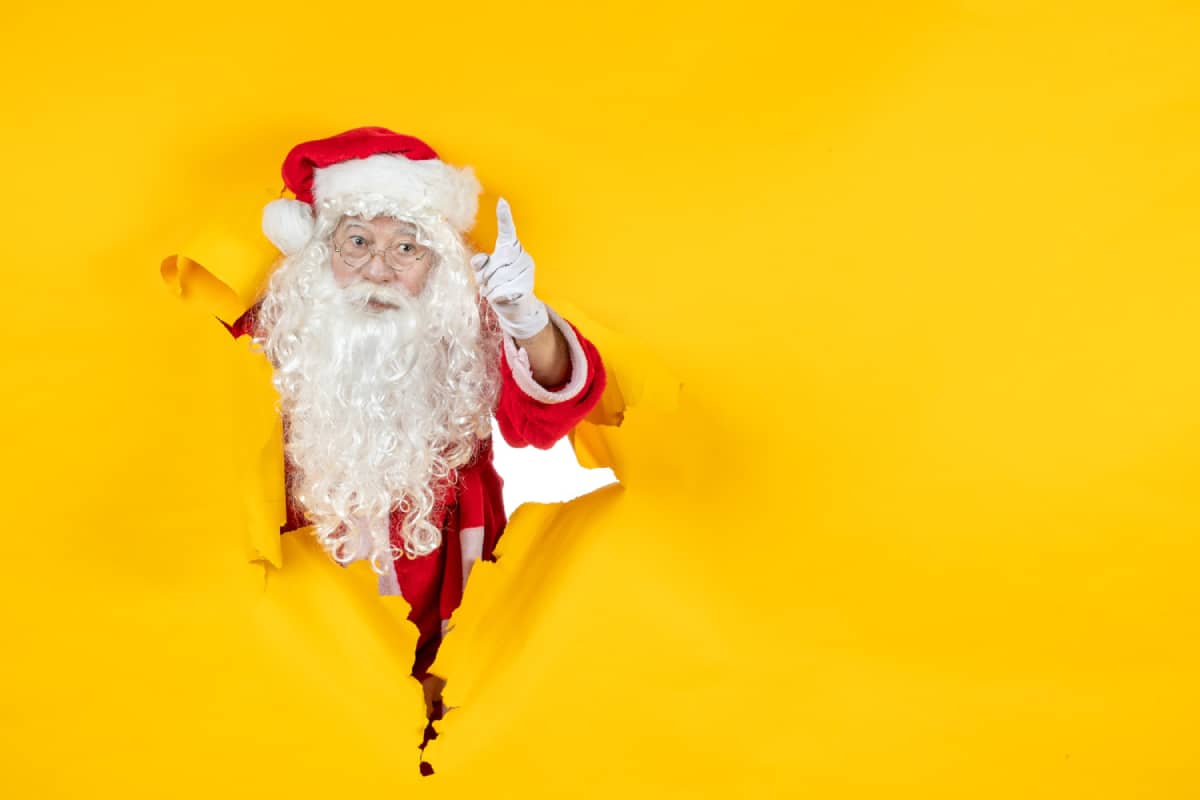 Is it already that time of year? Marketers can start saying, "It's beginning to look a lot like Christmas," much earlier than Michael Bublé reaches the ears of grocery shoppers and lingers there until a new year has arrived. There is a lot to do around this time of year, and no one wants to miss the train for a successful Christmas campaign. 
Although certain high-demand times of the year enable marketers to make their products and services more visible, they should also think about how to do it in a positive and tasteful way. To make the end of your marketing year a successful one, let's take a quick look at creating a Christmas campaign that simultaneously benefits you and your subscribers while aligning more with the true message of the season. 
Do the Email Marketing Figures Really Change at Christmas Time?
It is predictable that the frequency of sending marketing letters increases during Christmas. Smaily's statistics from last year give a good overview of this, for example, during the rest of the year, posts were sent to an average of 14,006 contacts per month, and in December, the number was 15,432 (10.2% growth). There is also a similar story with email opens – while the average number of opens for the rest of the year is 30.3%, in December, this figure is 34.7% (13.2% increase). In terms of clicks, the growth is more modest – if the average is 250 unique clicks per post during the year, in December, it is 266 (6.2% growth). Although this is a modest increase, it does indicate that Christmas is one of the busiest times for email marketing. Let's take a look at what could be avoided and what good emails could look like at Christmas time. 
What to Remember in Christmas Marketing?
Take a Calm and Brand-Led Approach
We know that around the holidays, inboxes fill up with a huge amount of Christmas sales and promotions. It's only natural that due to the glut, people might just throw away any email that seems even remotely "salesy". Instead of shouting out which products should go in the seasonal shopping cart of your subscriber in November, you can quietly start giving little hints in advance about how your business is calmly preparing for the coming period with a related selection of products (or services). 
To maintain your brand image yet still promote your company during the holidays, why not stick to an approach that is slightly different from others during this time of excess? An approach that conveys your business's distinctive characteristics to your unique list of subscribers. The advantage of organic mailing lists is that they already consist of people who are interested in what we have to offer and are probably already familiar with the standard language of our brand. Marketing is about creating, maintaining, and growing a permanent customer base. Don't betray this mission and shoo your customers away with pushy sales. Instead, create content that is both true to your brand and also fulfills the purpose of Christmastime. 
Be on Schedule and Help Those Who Aren't 
There is a (we believe relatively large) crowd who forget or have to leave their Christmas shopping until the last few days before Christmas. These people are called late shoppers.
Keep an eye on your inventory, make sure to continuously update your online store accordingly, and be calmly ready for the inevitable pre-Christmas rush. Combine the power of segmentation with the knowledge of which goods you have already run out of and which products are in plentitude for latecomers. In addition to benefiting you, this also does them a special and calming favor because they know that they're pressed for time.
In this case, you can really attract attention with the subject line by being helpful, for example, "Christmas shopping has run late? Don't worry!", and giving it a finishing touch inherent to your brand. To create your email content, put yourself in their winter boots and think about what would worry you the most in this situation and what would calm you down the most. Of course, make sure in advance for yourself and then affirm to the customer that the purchased gifts will indeed arrive on time.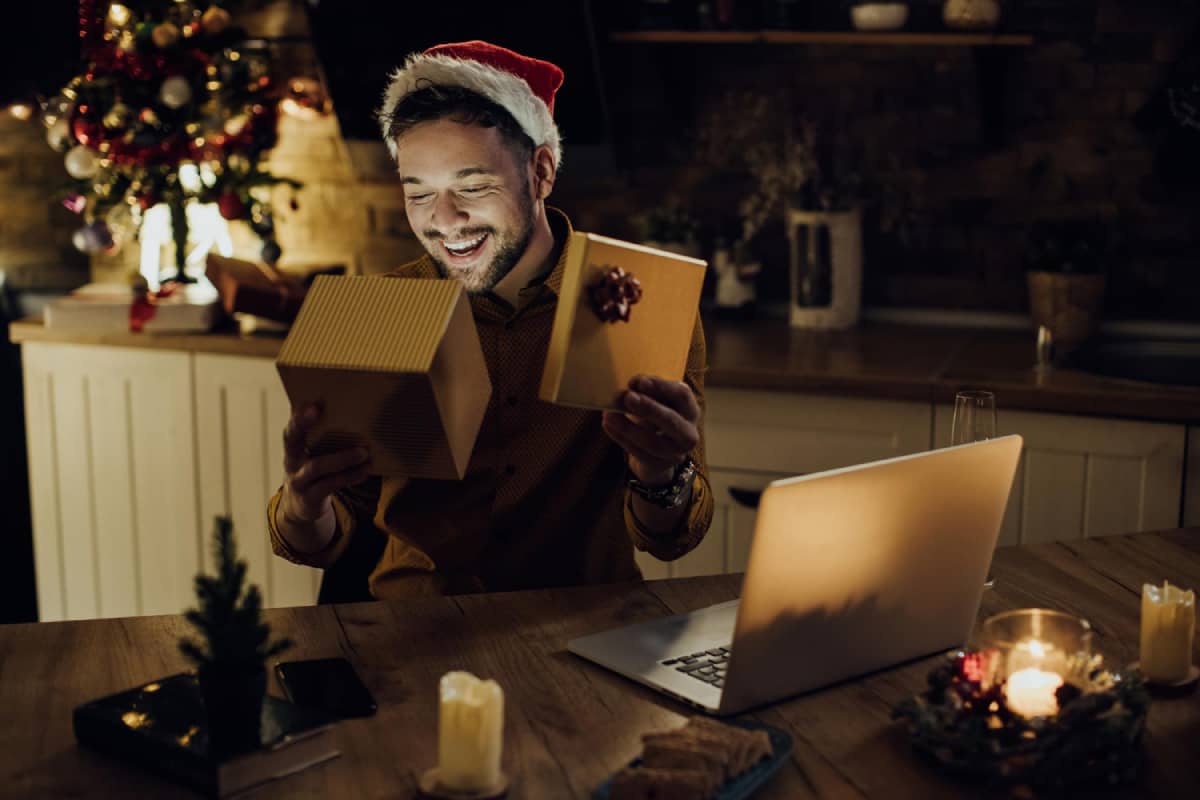 Segment and Target
Talking about different groups – segmentation is absolutely one of the most important elements and best benefits of email marketing. However, this option is especially important at a time when you require very precise knowledge of what kind of goods your addressee may prefer.
In the case of a direct sales letter, make sure that you target your email correctly. This means that your client will receive a letter with the content that meets their most likely wishes and will please them. Segmentation can be based on the previous behavior of the subscriber. This, in fact, is called behavioral marketing, where you can target customers based on their interactions with your previous campaigns, their browsing and purchasing history, and much more. 
When it comes to sales letters, always try to avoid sending a promotional letter with one sales pitch and the same products to all your subscribers at once. This is especially important at Christmas when people's email inboxes are flooded anyway. See which products your client has previously shown interest in or which purchases they have made in the past. Maybe they've even recently grown interested in certain goods? You can help your customer save time and share the most suitable items right in their mailbox.
What Christmas-Related Content to Send Your Subscribers?
We've previously written about emotional triggers that can influence the decision-making of a customer, where you can familiarize yourself with noteworthy feelings that may influence a purchase. In the context of this article, we strongly (and quite obviously) recommend avoiding tapping into such emotions as fear or guilt when marketing at Christmas. One of the inspirations for this article is the abundance of upstirring, "time-is-running-out!" sales pitches out there in December. But these emails work in two ways. One is that they agitate the reader with an affective direction that should not be amplified at Christmas. Another is that the "unsubscribe button" in such emails offers them a big relief. 
During the holidays, it's reasonable to rely more on feelings of belonging, value, and trust and refrain from tasteless tension, as if you're warning fellow human beings about the end of the world. 
It's All About Togetherness
When you think about Christmas-related content, like Christmas movies, what is the theme that they mostly revolve around? It's mostly about seeking closeness with fellow human beings – family, friends, the community, and even strangers. Since this is one of the most beautiful sentiments of the holiday season, convey it to your subscribers through your email marketing – from your subject line to your content and visuals. We know that this type of ad is actually not a very rare phenomenon at Christmas, so you may ask at this point, "How does this help me stand out?"
The thing is that people expect this timely content, it's value-oriented, and you already stand out with a holiday approach that's unique to your brand. Therefore, meld the values and visuals of your brand together with the values of the Christmas season. As a warm approach to a special time brings families together, it might just bring your clients closer to you. 
Appeal to that Cozy Christmas Feeling
Besides happy gatherings, what do you associate most with Christmas? Of course, people's favorite seasonal thing can vary from the perfect Christmas weather (you'd happily say "let it snow") to a little year-end vacation. But one thing that many people allow themselves and look for during the holidays is simply that lovely feeling… 
Appeal to the five senses – sight, hearing, smell, taste, and touch. People often rely on their senses to find delight, but there's something more wholesome to this search during the holidays. Do you own a bakery? Let your subscribers know your cakes really do taste like Christmas. Are you managing an e-shop for clothes? Promote snuggly knits that are warmer than warm alongside festive Christmas shirts and dazzling formal attire. The home goods you sell create a cozy feeling because your blankets and scented candles make those quiet nights even more soothing. Do you provide a service? Let your customers know how it will benefit them and help really focus on their Christmas activities. 
Whatever your product or service is, approach it from the point of view of how it contributes to the true feeling of the holidays – either directly or indirectly. This way of email marketing does not scream that you want to make money off of your customers but that you want to help everyone enjoy the holiday season and really spread the joy. 
Share the Virtues
As mentioned before, people look for a sense of togetherness with strangers in addition to more familiar faces. Everyone has this natural wish hidden somewhere throughout the year, but at this time of the season, people are more willing to search for it. 
So think about how you can inspire people with your seasonal email marketing. If you send a newsletter, share the charitable activities of your work team, for example. If you want to advertise, mention how your product adds value to the life of your dear customer, letting them pass on their gladness to others. Or how your goods could, for example, be a link or carry some value that unites strangers by some common characteristic. This approach is especially useful if you are selling a product or service by which you cannot promise pleasures through the senses mentioned in the previous point.
There's never too much goodness, but with people's openness at Christmas, it's a fine time to be reminded. This is especially relevant for Gen Z, so if you want to appeal to younger members of your mailing list, pay attention to the content of your emails and connect with them through shared values and social good causes. 
Extra Point: Don't Forget a Personal Christmas Greeting to Your Customer
This point goes without saying, but it wouldn't be a Christmas-themed email marketing article if we didn't mention it. Of course, people's mailboxes are also full of many different holiday and end-of-year wishes. But imagine how a person on the brink of purchasing from you gets a heartfelt wish that makes them feel even warmer toward your brand. Or even more, the biggest fan of your business missing out on an expected Christmas wish from you. But above all, think about what message you want to convey this Christmas season.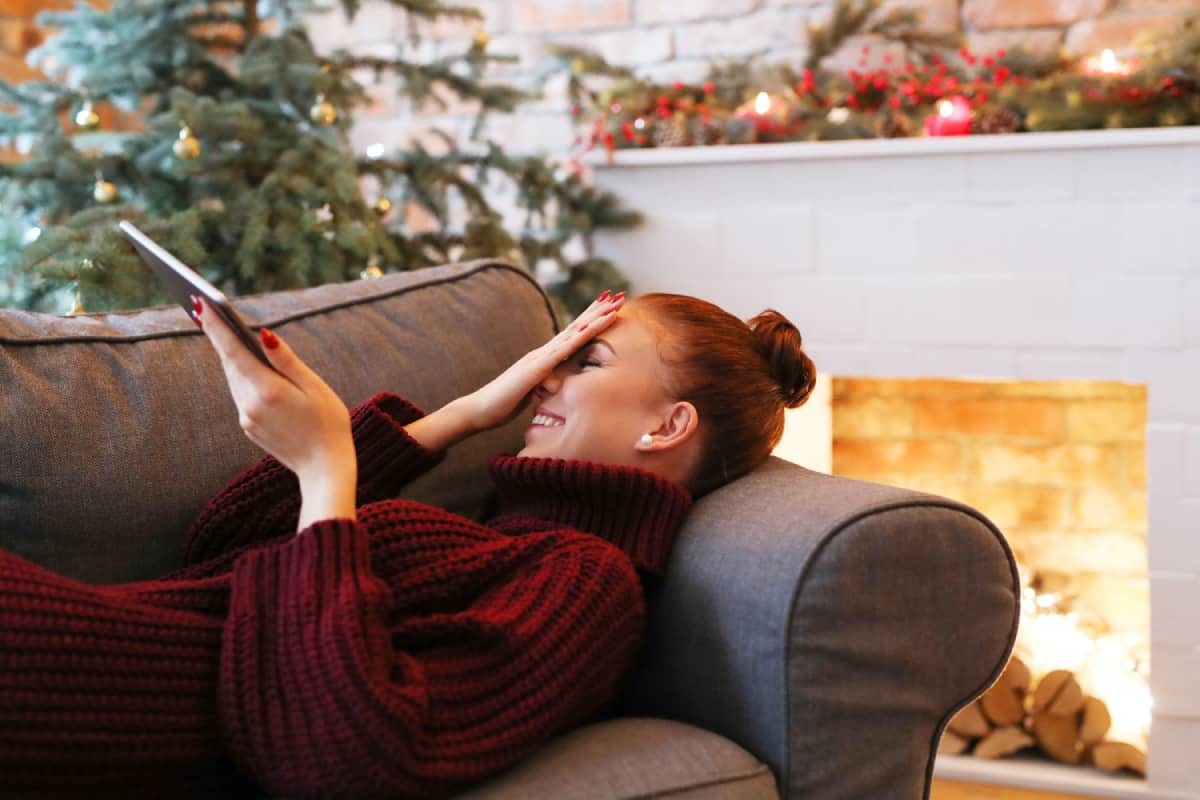 So, consider the following things: what was the year like for your company (how did you bring a smile to your customers' faces or get through hard times), how was the year like in society (what words to choose, avoid, and what's your wish for the next year), and what kind of Christmas and new year you want your customer to experience. Don't forget to personalize this email. Put your heads together with content creators and designers and deliver your sincere message to the company's most important asset – your subscribers and customers. 
A Festive Conclusion
Marketing is all about building a permanent customer base and giving your brand an unmistakable face (this you can say to Santa at the Christmas party when redeeming the marketing team's gift). You will get loyal subscribers if you offer them the content they expect – content that is well aimed at them and, at the same time, designed according to your brand's identity. After putting together a good plan, you can start creating campaigns that are truly Christmas-appropriate and will not consist of disturbing elements in your subscriber's inbox. None of us want people to associate negative keywords and the old "holiday nerves" with our messages, even if we have holiday goods to offer. 
Don't sell, just make it known what you're providing. The priorly mentioned will definitely follow. Your customers know what and how they want to purchase at Christmastime and how to have a festive spirit. Know it too! So, our message to you is simple: keep your email marketing classy and make the holiday season beautiful – for both you and your subscribers!