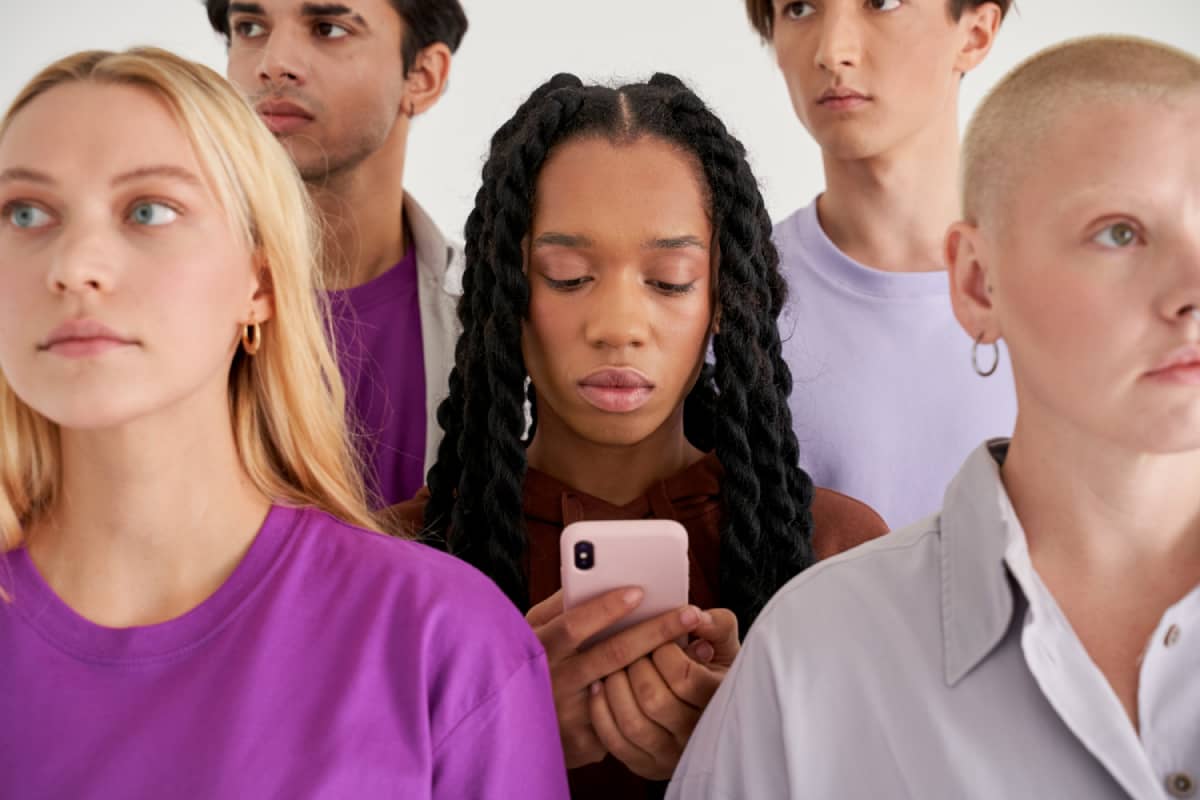 A while ago, we covered how to engage baby boomers and millennials with our marketing emails. Now is the time to look further since a whole new generation is on the rise, with the first half of them already grown up – Generation Z. 
Generation Z, or Gen Z for short, is the first generation born into a world with access to the Internet and portable digital technology, thus being anointed as "the digital natives." Therefore, the Internet should feel like home turf for this generation. But what kind of media outlets and content do they prefer? Zoomers, as Gen Z is also nicknamed, definitely have some surprises in store, and in this article, we'll take a closer look at it from an email marketing perspective. 
Generation Z – Who Are They? 
Firstly, we must look into Generation Z's characteristics to communicate successfully with them through our marketing activities. Of course, not everyone always corresponds to the description of generalizations. Still, certain aspects of an era mixed with the influence of previous generations uncover some tendencies, which we could call the probable common denominators of one peer group. 
These young people have grown up in a time when the economy has been tough, but technology is booming. Also, thanks to prior generations' work, more social discussion is being held, for example, on socio-political issues and human rights. Over the past few years, we have witnessed mental health topics being discussed more openly and certain old stigmas starting to fade. 
Among these people born between 1997-2012, there is greater awareness and also more frequent diagnosis of mental health conditions. Some could consider this generation to be more sensitive and vulnerable than the previous ones, but they might stand out for being unafraid to speak their minds and verbalize their concerns. On the flip side, zoomers are more pragmatic, concerned with academic results, and financially-minded than their predecessors, the Millenials. Having seen more economical and political difficulties, Gen Z'ers crave security above all and understand they have to work for it. 
The following figure from an excellent study by Amy Davies has well-identified 16 trends and mindset shifts that directly impact Generation Z's evolving behavior on social networks. At the same time, the arrows indicate the interconnected nature of each significant point. This offers a pretty good idea of what difficulties Gen Z has to face and, beyond that – what might influence their brand preferences and purchasing decisions.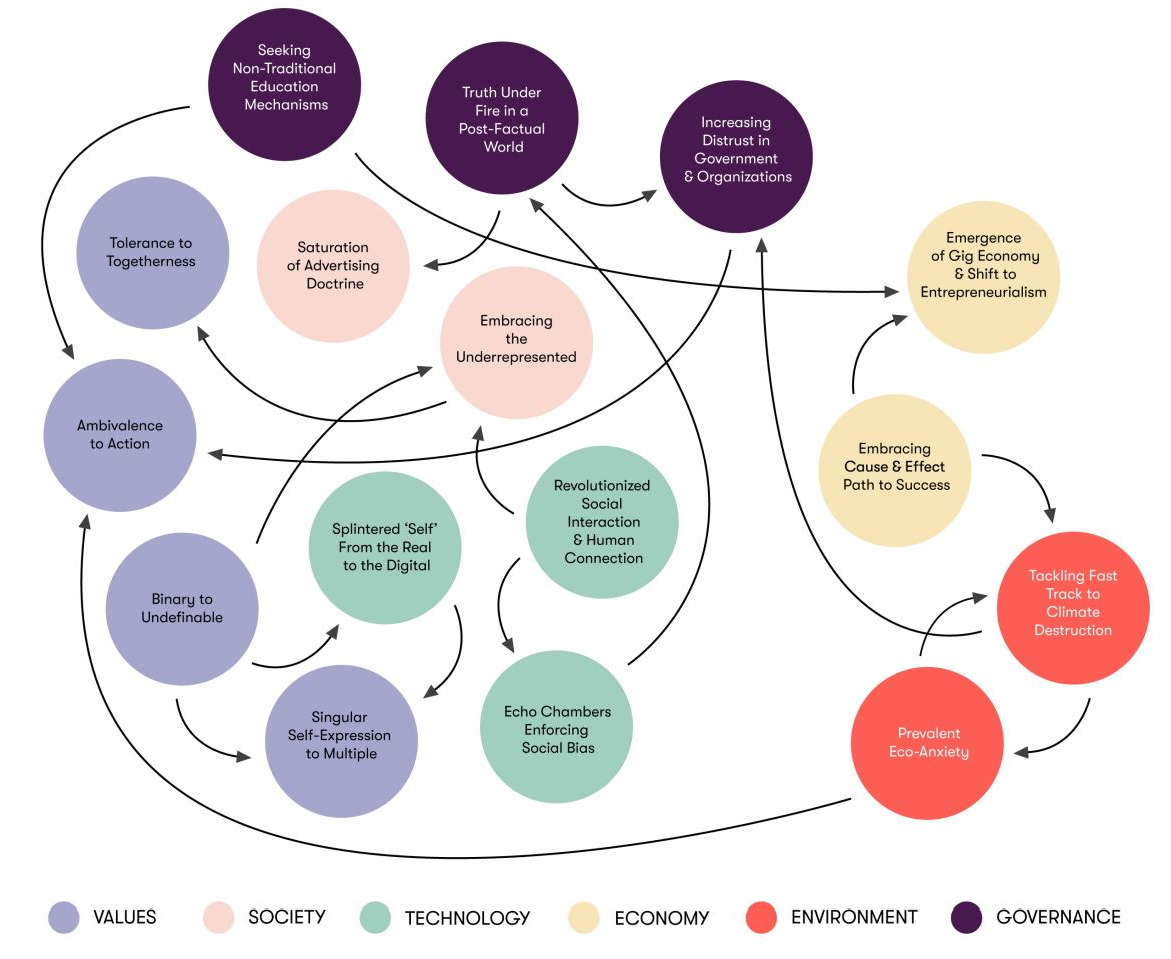 Where does Gen Z spend its electronic pastime? 
The younger generation is known to prefer to communicate through social media. The most popular social networks for Gen Z users are Snapchat (42.0 million), TikTok (37.3 million), and Instagram (33.3 million). These high numbers may cause a marketer to ponder whether it is even reasonable to invest their budget in email marketing. We are pretty sure that it is. 
When 100 people are using a platform to view your content, it does not immediately mean that all of these 100 individuals will bring income to your business. The key lies in how applicable a platform is for sales. It is known that email marketing still reigns as one of the best platforms in terms of ROI, offering a return of roughly 40 euros for every 1 euro invested in it. 
Talking about the generation in mind, we also know that 60% of zoomers think email is the most personal channel to receive communications from brands (in contrast to 64% of Millennials and 74% of Baby Boomers). This slight downward trend can bring a grim look to an email marketer's face, but it's not all that bleak. For instance, the decline in email use may be due to the younger generation preferring various instant communication programs, such as Slack, over email for business communication. And we all know that our work takes up a significant part of our days.
Still, 81% of zoomers have reported checking their emails at least once a day, and 53% enjoy seeing messages from brands they like weekly.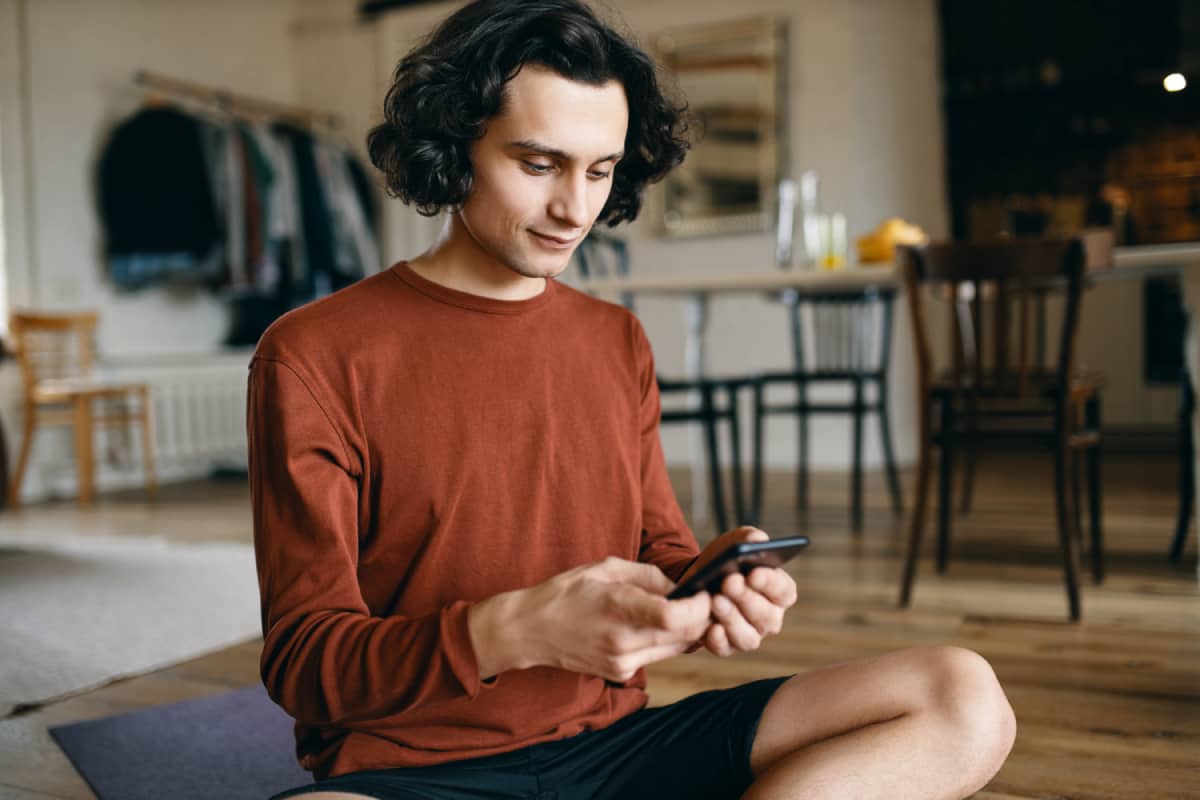 What devices does this generation use the most actively? Well, 98% of Gen Z report owning a smartphone, and most prefer using these devices rather than PCs for their various online activities. In fact, mobile devices account for over 60% of all internet browsing time for zoomers. This statistic is no surprise, as they can keep their phones in their pockets while on the go and not lose communication with the digital world while doing so. So, adapting your emails for mobile is no longer a strict recommendation at this point and more like a self-explanatory setup. 
How to Approach Gen Z Through Email Marketing
If this subject makes you feel confused and uneasy, we've come to restore your determination. In any kind of marketing, you must remember that if you believe in your product and have a good brand message to back it up, that's half the battle won. Regarding email marketing, keep in mind that it is one of the most cost-effective ways to communicate with your potential and existing customers and sell your products. So let's see how to reach Generation Z through your emails.
1. Avoid Direct Sales Talk 
When we talk about email marketing, our final goal is to do it profitably. There are many ways to invite people to buy your products and services, and in this competitive market, you have to find your distinctive style to stand out. The oldest way to do marketing is in the form of a direct sales angle – in the "buy our product now" fashion. At the same time, this somewhat outdated technique has an imposing effect on the customer by making them feel pressured to purchase the product. Try to avoid this approach, especially with the new generation, for whom this old-school selling method fails to be effective. 
Forget direct sales pitches in campaigns aimed at young people and take a softer approach. Introduce your brand and share beneficial and entertaining information for the clients whilst seamlessly presenting your products along the way. At first, this approach may seem too reserved because, in the end, we inherently want to increase the sales and popularity of our goods. For the right product to reach the right person, personalization is a particularly valuable perk here, as you can act more according to the actual wishes of your client.
2. Tap Into Their Individuality
Talking about a personal approach – Gen Z values self-identity very highly, and for them, buying and consuming products means an opportunity to showcase their originality. As it is, 73% of zoomers believe they need more self-expression to live a happy and healthy life.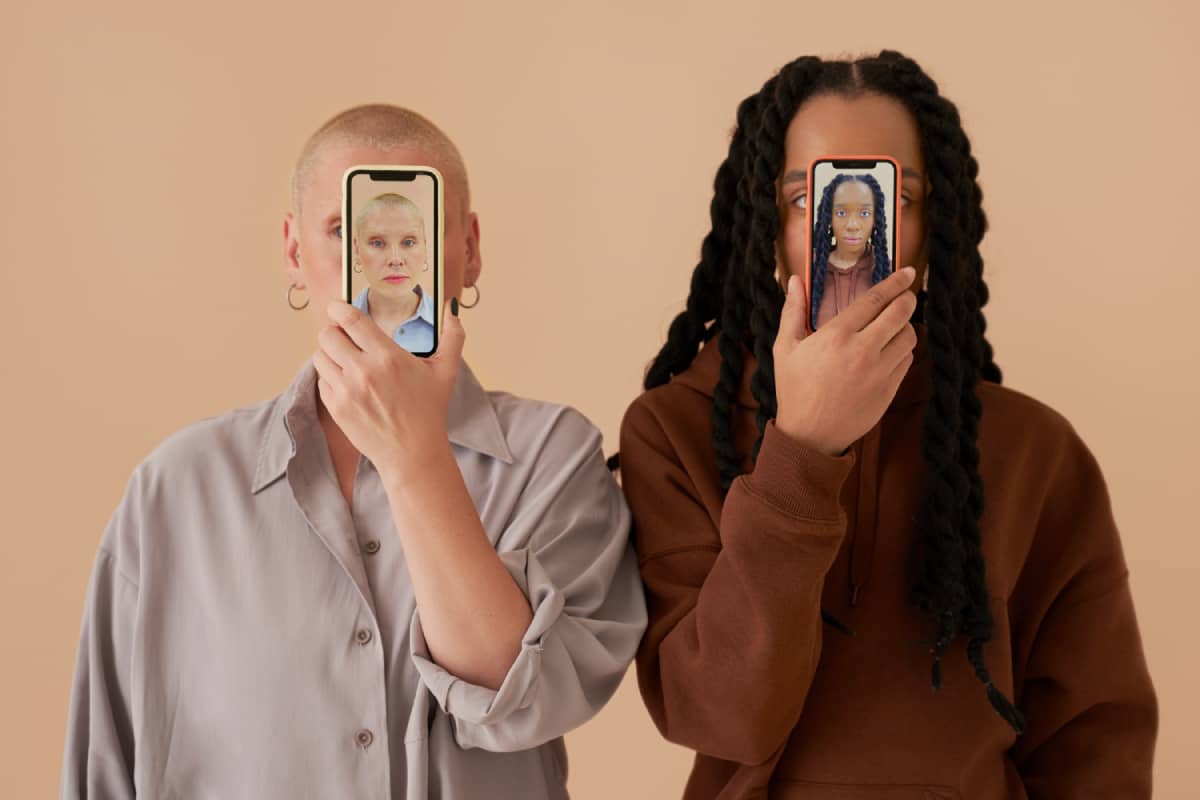 Think individualism, and with that mindset, look at what you're selling. Can and how could your product improve the life of a young individual? Will it help them discover even more about themself? Will it help a goal-oriented zoomer work on building their future? Or, does it help them, for example, express who they are to the world?
Considering the above, create a campaign about how your product gives meaning to certain aspects of life, helping the customer to be happy, successful, and expressive.
3. Find Your Own Brand Identity
Now, this may seem self-evident, but since Gen Z is as unique and diverse as they are, we have to emphasize the importance of your brand message. Do your newsletter, social media presence, and the rest of your marketing have consistent content and visual language? Is your latest email like an exciting new part of the series that the customer has been anticipating? Or is it the same old boring sales pitch that resembles the obnoxious advertisement they see too often on TV? 
This age group puts a particular emphasis on the brand. More than ever, young people care less about the product itself and more about the nature of the company that sells it. If you don't find and honor your brand identity, then this fierce group we're talking about will lose interest quickly in what you have to say.
4. Speak Up and Show You Care
As Gen Z has grown up, the discussions about life's socially and humanly important aspects have grown louder. If your field of activity allows it, join this discussion and show that you are socially conscious. By conveying your brand's image, it's good to assure your audience that by buying your product, they are also supporting something with a side of virtue. This is particularly necessary to keep in mind for Gen Z. 
If your products serve a higher purpose, your business contributes to some cause or your company's employees could be bought to the spotlight, be sure to convey this knowledge to your subscribers. As with everything you do, however, stay within the bounds of good taste and don't turn your brand newsletter into a monthly political column (unless, of course, you're working in the marketing division of a political magazine).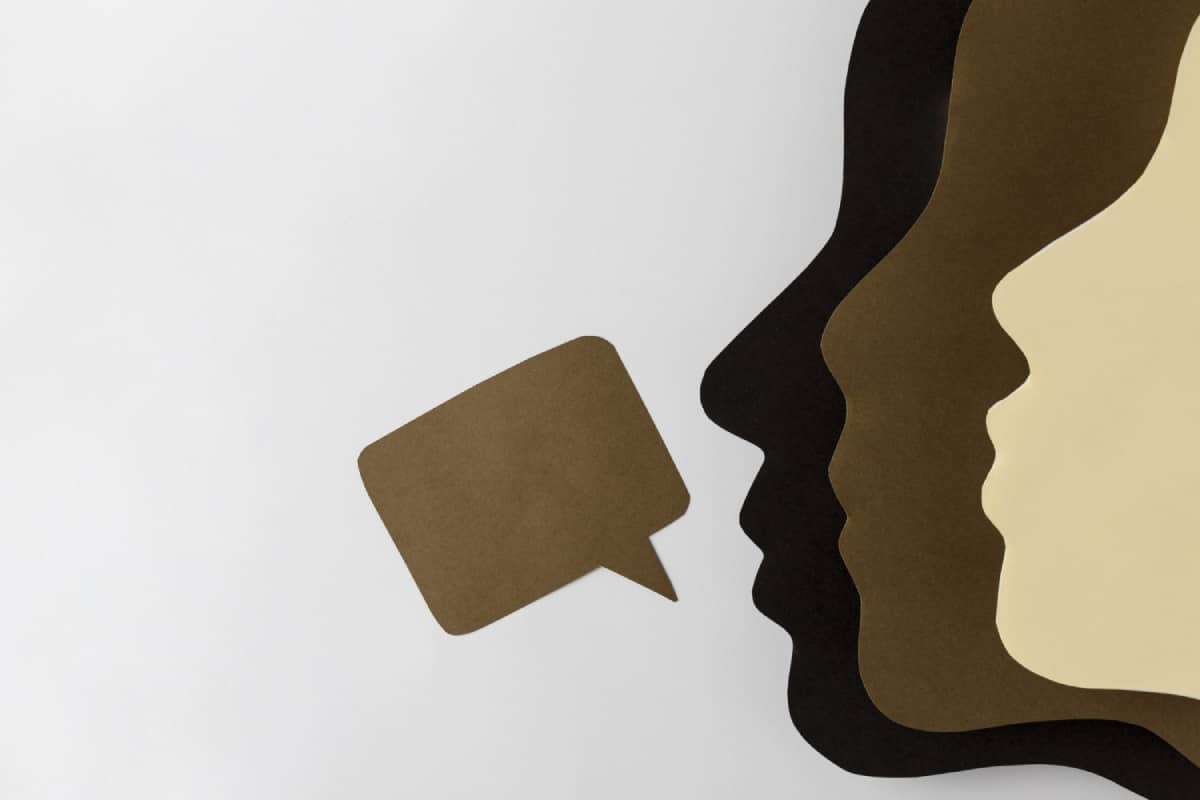 5. Avoid Embarrassing "Coolness"
Have you heard about dad jokes? In the public space, you can still sometimes see signs (read: advertisements) of how cringe-worthy the desire to appeal to the younger generation is. We can imagine how difficult a task it can be for a marketer to speak to a generation that they don't quite understand. In this case, Googling "latest trend" and "viral video" is useless since these spectacles often already have an ironic feel to them. 
We are talking about a mature, responsible, and sensitive generation. They get their entertainment and quirky humor from other channels. The purpose of email marketing here should be primarily to talk about the matter – what your brand represents and how your product brings new colors to the lives and self-expression of young (potential) clients. Avoid embarrassing your brand and just say what you want and need to say. Don't get us wrong – you can use a positive and light tone in your ads and approach them through the lens of humor. But approach it with humor meant for everyone, and don't try to segment your jokes. 
However, if you have products or services aimed at a younger audience and you're determined to "speak their language," a good strategy is, for example, to partner with a Gen Z influencer. Thus, you can create content that speaks unpretentiously and directly to the very segment you are trying to address. An example from the tech industry backs up this suggestion, as research found that almost 50% of zoomers have purchased an electronic device based on an influencer's recommendation (compared to 26% of consumers from other generations).
6. Keep it Short and Get to the Point
Since Gen Z is a highly ambitious generation, remember to move rather quickly to your main message. A study has shown that 62% of Gen Z'ers desire to start their own business instead of working for a conventional company. 89% prefer productive and creative activities to just "hanging out." They are interested in developing skills linked to launching a start-up, graphic design, and video or app creation. They know what they want and don't want to waste their time getting there – certainly not wasting time searching for something that could or could not benefit them from a myriad of emails.
You've probably also heard that the younger generation's attention spans have become shorter due to the information-rich environment and technology-driven scrolling culture they've grown up in. Remember that if your email is as long as a historical novel with no keywords standing out, the reader will likely lose patience and delete it. If this happens again, patience will run out, and you will lose a subscriber. Keep your emails on topic and shorten longer texts to be straightforward and contain only necessary information. 
Speak clearly to this busy generation. And remember to convey that what you're offering will benefit zoomers in their undertakings rather than you in your business statistics. Once you have established this customer-friendly communication language, your business will catch up swiftly. 
Rundown 
It is always a challenge for email marketers to appeal to young potential customers. Gen Z is undoubtedly an intriguing generation whose combination of different characteristics makes them a group never seen before. Engaging with zoomers is unwise to overlook. If you don't put energy into (email) marketing designed for this generation, long-term success might not be in the cards for your business. 
Remember the points outlined in this article, refine and personalize your emails, stay forthright, and remain true to your brand. Thus, it is possible to develop long-term loyal customers out of Gen Z'ers, who will also be creating their own lives in the process. This generation is our present and future – if you factor them into your plans, you'll build a business lasting for years to come. Make it solid!