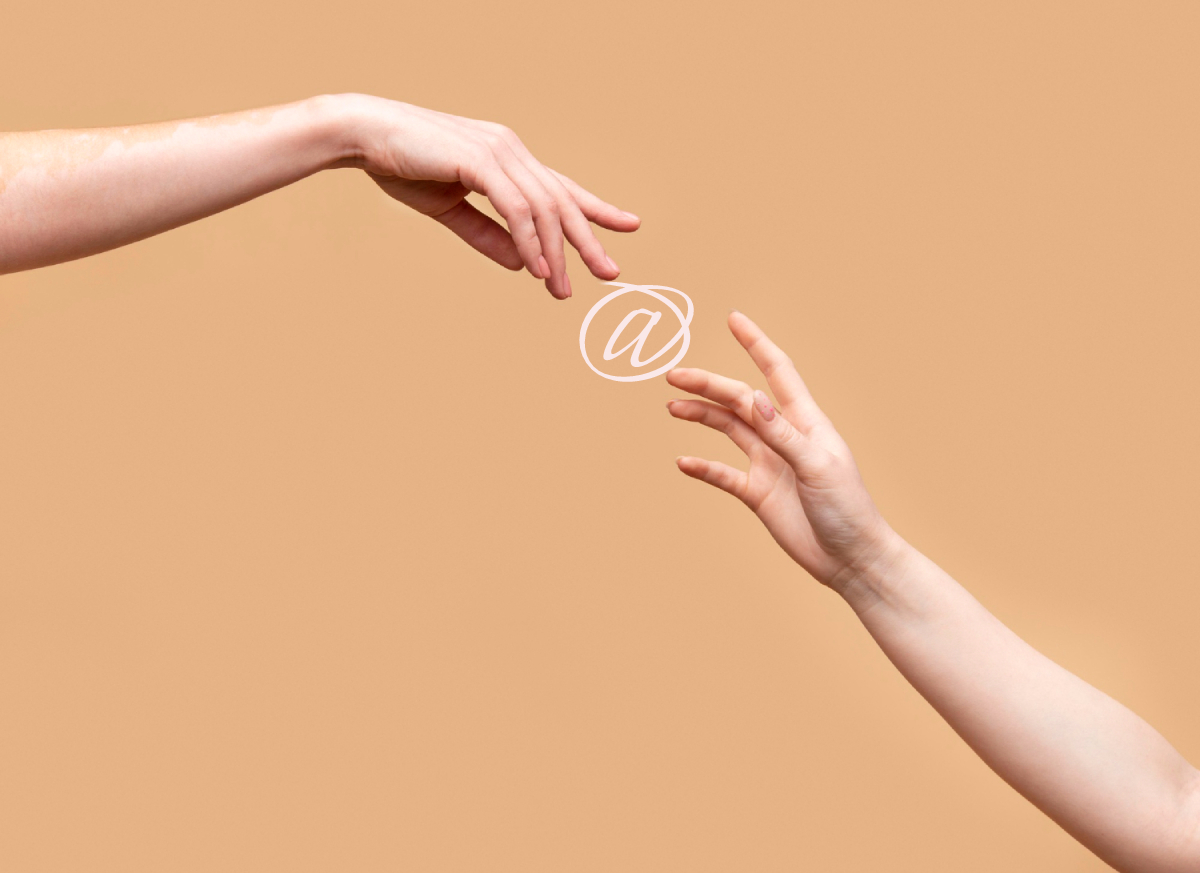 Building an email list was probably the first and toughest thing you did, no matter the industry. But do you know what's even more challenging? It's keeping your email list healthy and engaged. In times when the inboxes are getting noisier with promotions and notifications, there is still a way to make this happen – re-engagement email campaigns. But re-engagement campaigns are not just about sending a 'miss you' note. That's why this article lays down the key steps you need to take to plan an effective email marketing re-engagement campaign. 
Steps you Need to Take for Effective Re-engagement Email Campaigns
1. Identify Common Reasons for Disengagement
As the first step, get to the bottom of identifying the reason behind your subscriber's lack of engagement. 
Here are some reasons behind their disinterest in engaging with your emails:
Your emails aren't relevant to the subscriber, and they cannot relate to them.

Your subscribers found a better solution or offer from your competitor.

High email frequency leads to subscribers ignoring them or, worse — marking them as spam.

You send out emails at odd hours. Late at night or during busy office hours, for instance.

Your subject lines are clickbait and do not match the email body.

Your email designs are not

mobile-friendly

.

Your offers and CTAs are not compelling enough to interest the subscribers to take any action.
There could be one or more such reasons for disengagement. 
You can also identify the reasons by personally reaching out or by sending a questionnaire form.
2. Create an Outline or a Flow of When and How These Emails are to Be Sent
Creating a ready-to-use outline or a flow for your targeted emails lets you stress less at every stage in your customer's journey. Number your email sequence so you know which email must follow the previous one.
A tailored email sequence can also ensure you do not resend the same information to your subscribers and overcrowd their inboxes. 
What does an ideal re-engagement email flow look like? Here's an example:
A re-introductory email

— Use this email to reintroduce yourself and remind your subscriber that they haven't engaged with your brand in a while. 

A feedback email

— Ask your subscribers if there's a solid reason behind their disengagement. Create a form with options and leave room for comments.

A promotional email

—  Invoke FOMO, and send customized offers, coupon codes, or freebies to encourage them to re-interact with your brand.

An unsubscribe email

— If, by now, you notice zero effect in their engagement, ask them if they wish to be removed from your email list. This way, you have a clean set of active subscribers, and it lets you improve sender reputation. 
Since the cost of running email campaigns can be high depending on the number of subscribers, it's vital to eliminate unengaged users using such flows and reduce expenses.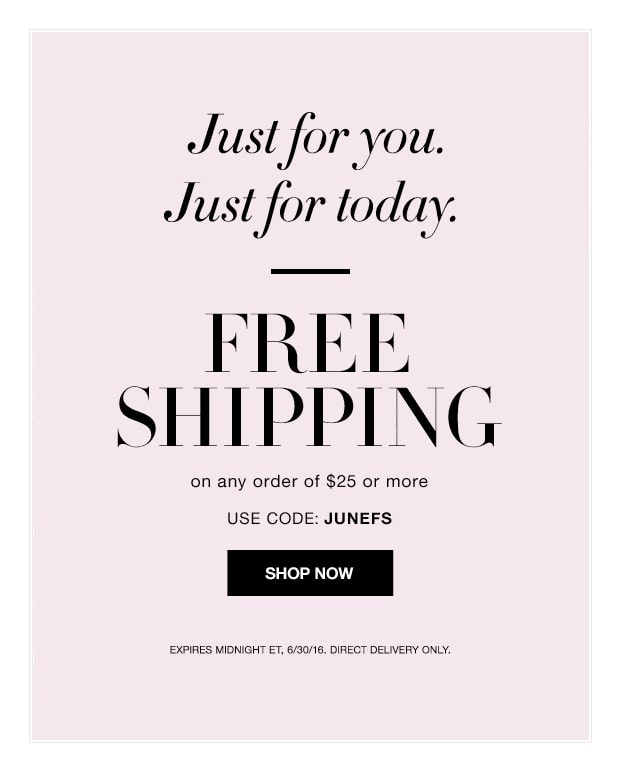 A re-introductory email from Netflix: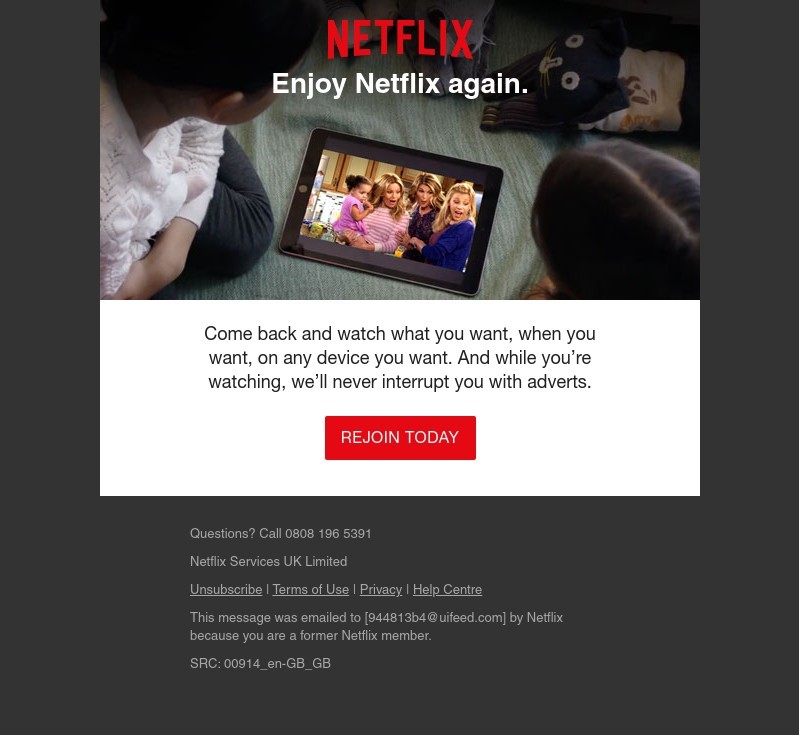 3. Set a Clear Goal for your Re-engagement Email Campaign
You now have a list of potentially active subscribers. But does your task end here? No.
Your next action should be to entice your subscribers and let them perform micro-actions, such as building a wishlist, completing a purchase, submitting feedback, checking out your newly launched products, etc.
So, determine a goal to avoid generic messaging and increase the chances of long-term re-engagement. 
H&M goal-oriented re-engagement email:
4. Segment Your Inactive Subscribers
Re-engagement campaigns are targeted to reach your inactive subscribers. But how do you identify if a subscriber is inactive, considering they have not unsubscribed from your communications?
Do this simple trick where you pin down subscribers based on their interaction history over the last six months.
Most email marketers use the below three categories based on clicks and interactions to further segment their inactive list:
Dormant

—  Subscribers who had engaged once but have been inactive since.

Zombies

— Subscribers who have not opened or clicked your emails for the past six or more months.

Ghosts

— Subscribers that have never engaged since signing up.
This way, you can figure out your inactive subscriber list down to the T and segment them to build an impactful, hyper-personalized re-engagement email campaign. 
The statistics below, which come from an experiment conducted by SuperOffice, are a good example of the success of a segmented email campaign over a non-segmented one. They tested out sending an email with the same title and content to an unsegmented general list and a segmented list (segmented by interest). The result speaks for itself: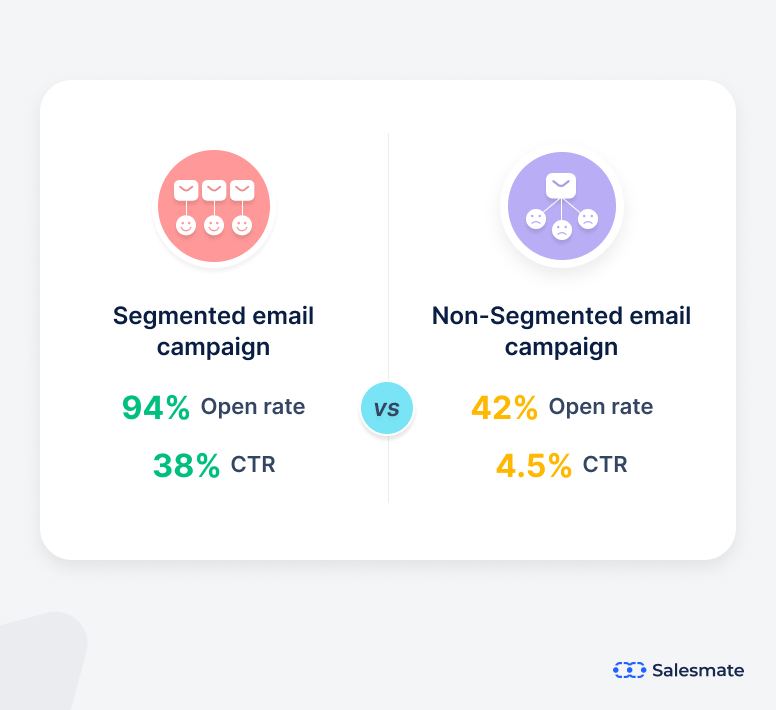 5. Decide on a Template that is Visually Appealing and Easy to Read 
Choosing an eye-catching template is key in email marketing. Apart from beautifying your emails, they save you time and effort.
When you choose a template, ensure it's minimalistic yet professional. That way, your subscribers focus more on the core part of messaging rather than getting carried away by complicated designs. 
Also, you don't have to stick strictly to the template sections. Tweak them as applicable to keep your re-engagement emails as personalized as possible to increase response rates.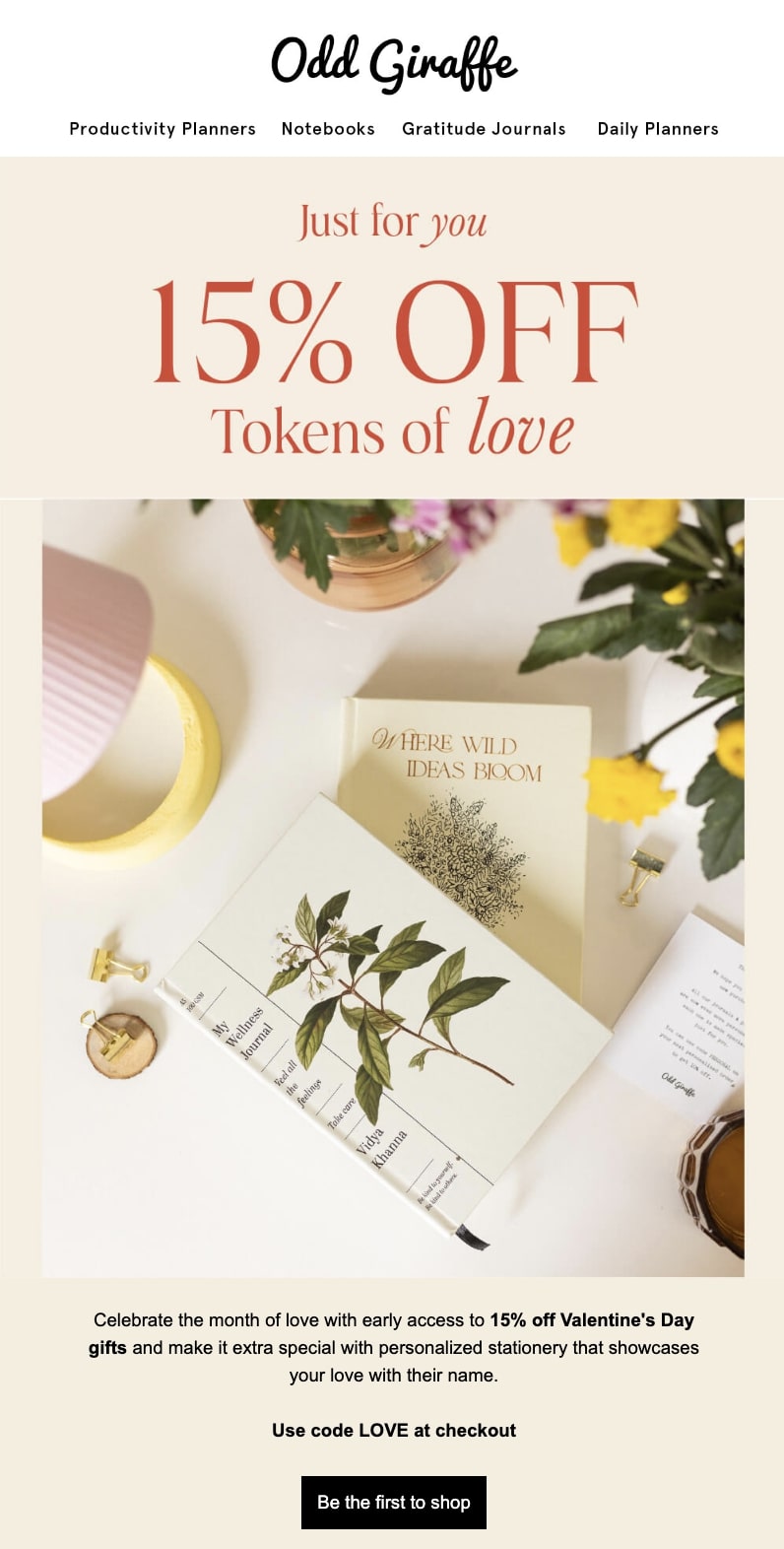 6. Build Out a Healthy Wait Period Between the Re-engagement Emails 
While sending out your re-engagement email sequence, ensure the timings are well spaced out. By swamping your subscribers' inboxes with multiple emails for days in a row, you risk frustrating active subscribers and eventually letting them unsubscribe from your list.  
A Databox survey suggests that most brands send emails on a weekly basis. This may vary for your brand as there is no 'magical' time or frequency to send out emails. So identify a healthy wait period between emails that works best for your brand and stick to it.
7. Create and Automate Your Re-engagement Emails
You now have your template, subscriber list, and timings ready. So start creating an engaging email that can grab your inactive subscribers' attention right from the get-go.
Here are some key points to keep in mind while creating re-engagement emails:
Rearticulate your unique value proposition (USP) to remind them why they signed up for your list in the first place.

Use clean design and draw your subscribers' attention naturally to the key segment of your email — the message.

Finally, impose a persuasive, re-engagement-specific call to action (CTA). For instance, 'Come Back', 'Rejoin', 'Offers Await You', etc.
Below is a great example by Hootsuite that reiterates its USP: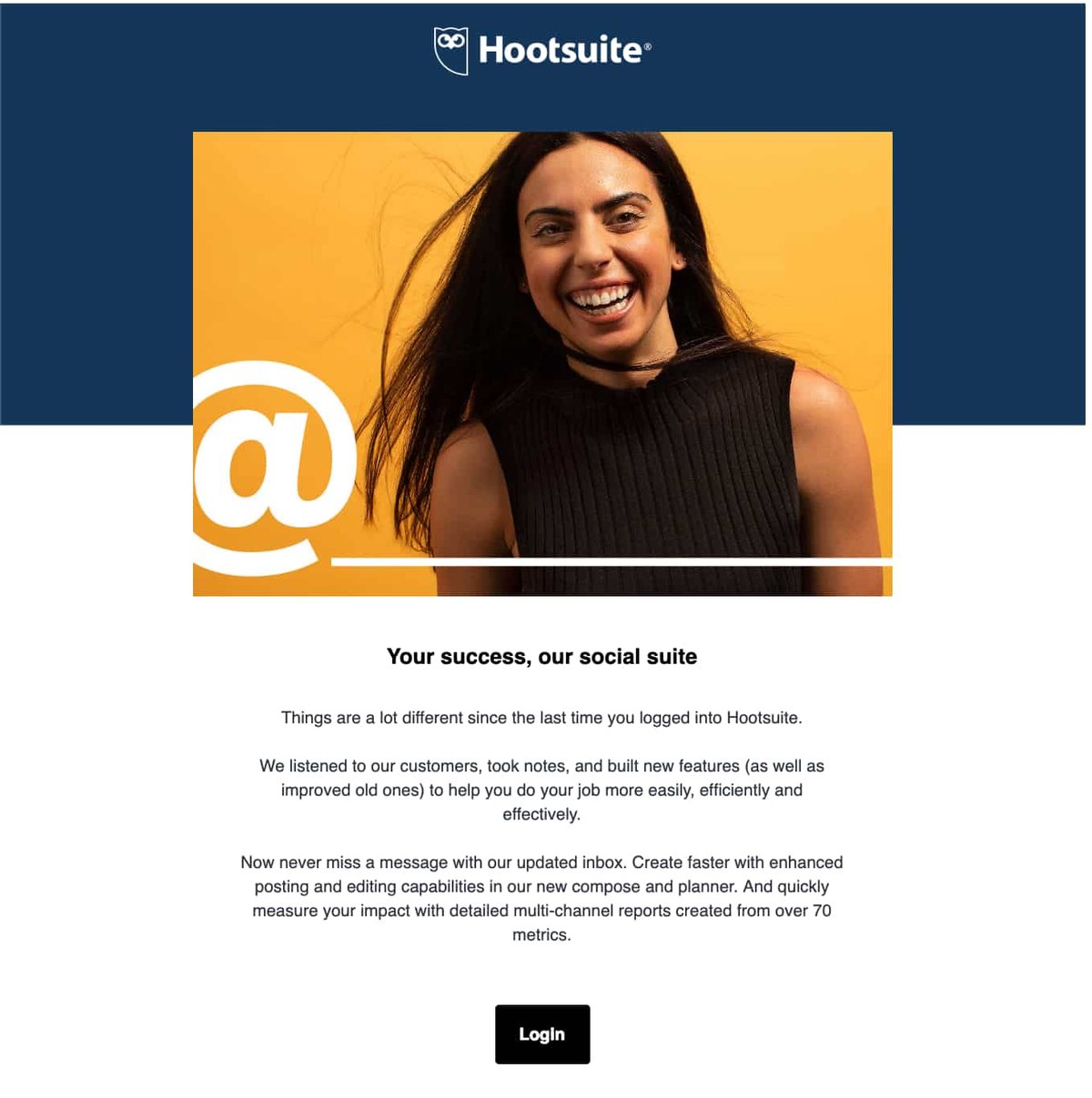 Pro tip: Including a business phone number below the CTA so that customers reach out for queries can benefit eCommerce and service-based businesses. 
The next step is to put your emails in auto-pilot mode. 
Since re-engagement targets inactive users, you need to send not one but many re-engagement emails to successfully convince them to interact. But manually sending emails is not an efficient strategy to achieve results quickly. 
So how to improve customer interaction while sending win-back email campaigns to your segmented lists? It's through effective email automation. 
Here are some popular re-engagement email automation examples:
Interaction-based emails

— Segmenting and sending automated emails to your subscribers based on their actions.

Behavior-based emails

— Emails are sent to inactive users based on their behavior. For example, a follow-up email thanking them is sent after they click on redeeming your offer.

Response-based emails

— Automation that either continues or stops sending re-engagement emails based on the

user's response

. For instance, if the user does not interact with your emails for over a month, they are segmented out of your list.
Ensure you track and measure email metrics to improve deliverability with automation.
8. Include an Unsubscribe Link
It's not easy to let a longtime subscriber go. But including an unsubscribe link at the end of each email allows you to avoid being marked as spam and improves the overall health and efficacy of your email list, hence the campaign effectiveness.  
Conclusion 
Re-engagement may initially feel like an alien concept, but following these steps and more that seem fit can get you on the right track.
While being busy creating emails, remember to analyze results and continually optimize to enhance your re-engagement email campaigns. 
---
About the Author
Matej Mešár is a copywriter with a journalistic background based in Bratislava, Slovakia. Currently, he has his sights set on the SaaS sphere.
He works for CloudTalk, helping to create compelling messaging supporting the next generation of cloud communication.