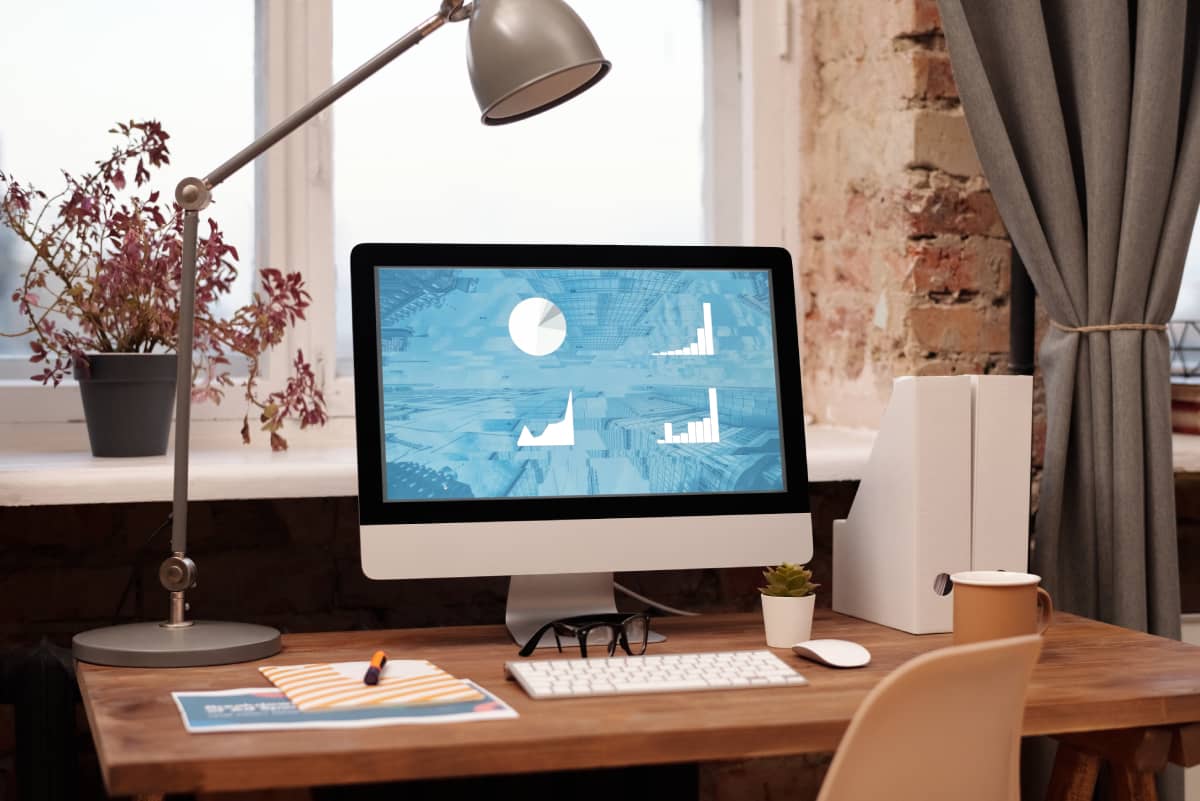 It is evident that online selling is becoming more challenging every year. You don't have to be a seasoned e-commerce specialist to understand how difficult it is to carve out your online niche and surpass thousands of rivals.
The operational number of e-commerce websites has passed 20 million worldwide. That is a significant statistic for both rookie entrepreneurs and industry specialists with huge expertise in the digital marketplace. However, there is a solution to overcome the e-commerce conundrum and develop a thriving business.
Even though many organizations prioritize social media as the key form of corporate engagement, email marketing will remain the most effective e-commerce strategy in 2022.
The email marketing approach provides you with several practical benefits that may help you grow sales in the long term. This article will go over the fundamentals of email marketing and focus on the statistics of e-commerce email marketing. The statistics given here will specifically portray the effectiveness of email marketing for online shops. 
Why Is Email Marketing Important?
Before we dive into the numbers that statistically support the importance of email marketing, let's talk about why this marketing technique is so important to e-commerce businesses.
Here's a list of benefits that come with email marketing.
A well-aimed targeted audience.

Email subscribers sign up for your newsletters for a purpose, indicating that they are interested in your material. This audience is carefully targeted and solely comprises certified leads.

Sending customized messages.

Instead of sending random messages that include only business information and boring sales speech, send valuable information. So, send

personalized

and simple messages to your customers by understanding their interests. 

Minimalism.

Email marketing is internationally accessible, simple to implement, and very basic. There is no easier or cheaper, yet more effective, business communicational route.    

Gaining analytical data.

Contemporary email marketing systems have extensive analytics capabilities that allow managers to assess the positives and negatives of their email marketing campaigns in real time.

WooCommerce product promotion.

WooCommerce product feed

is a great medium for promoting product information to hundreds of marketing channels. Besides using a product feed on other marketing channels, sending emails to potential customers in order to share your product details widens your range. Thus, you can catch more fish within your net. 
Now, let's move on to the collection of intriguing eCommerce email marketing statistics that demonstrate the importance of email marketing.
Massive Usage of Email
The email has progressed from modest communications sent between scholars to broad worldwide use. The expected number of email users is projected to be 4.3 billion this year. This amount is estimated to rise further to 4.6 billion by 2025.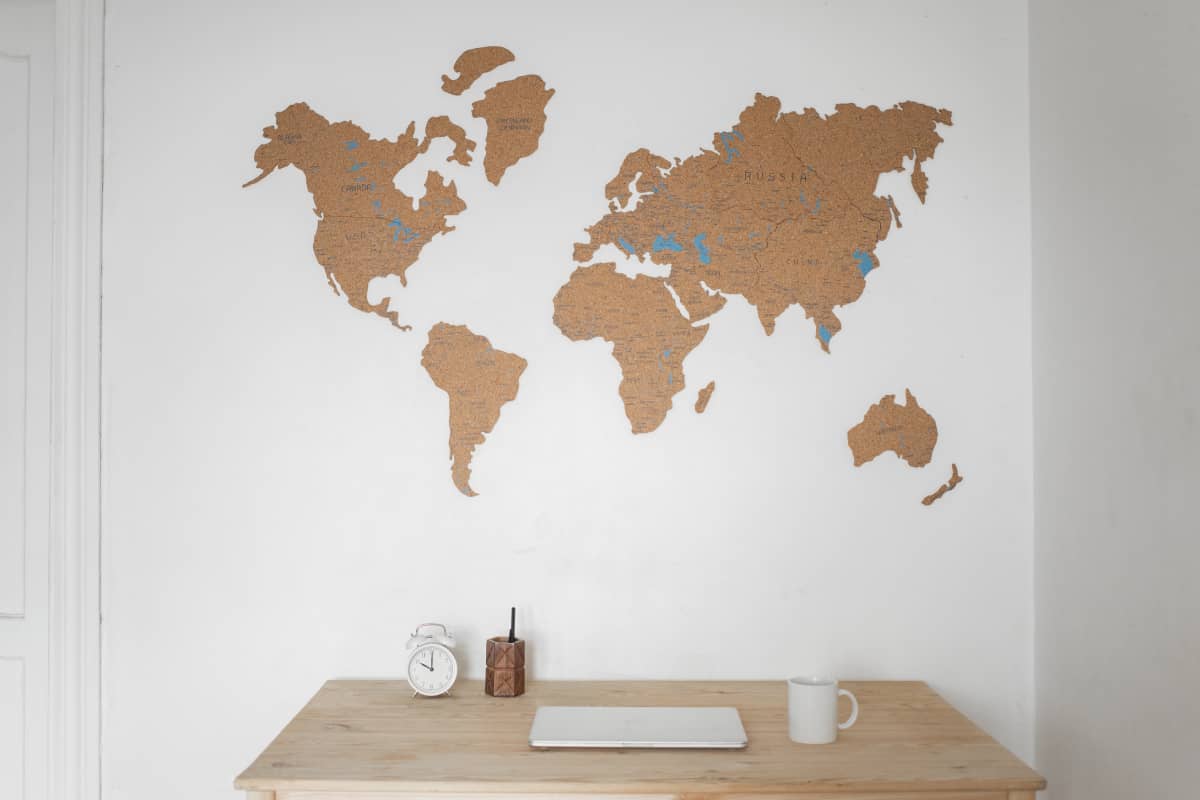 These email marketing statistics clearly demonstrate for the e-commerce field that email marketing grants a golden opportunity that businesses should not pass up.  
If you are operating an e-commerce business in this age of technological advancement, your clients will most likely use email. Therefore, you should not miss out on this communication channel. You have the ability and control over contacting individuals with buying interest. So you should apply this method to gain new customers and hold existing customers through communication. 
The relatively minimal time and effort invested in marketing emails might help you build your marketing strategy smartly and interact with your customers right away. 
Welcome Emails Boosts Engagement 
Are you aware that welcome emails produce 4% more opens and 5% more clicks than standard email advertising messages? It serves as a stark reminder to business owners that they must send welcoming messages to potential clients. 
The key to such greeting email productivity is simple: a fresh prospect still remembers your company and wants to connect with your brand in one way or another. Therefore, it allows you to initiate action and present your company to the subscriber. You may accomplish this in the following ways:
Send a message with the words "

Thank You

" 

Schedule your

mailing frequency

Briefly tell your purpose with a story

Include Coupons and maybe even a free eBook

Provide social presence with an account link
As soon as you get the first welcoming response in return, it will be easy to maintain the communication and boost up to 500% successful customer engagement.  
Subject Attracts Customers to Open Emails
Subject lines are so effective that more than 50% of email users open their emails based on them. This is hardly surprising, considering that individuals often create judgments based on initial impressions.
In these kinds of situations, all you have to do is wow the audience with instructive, humorous, or interesting topic lines. Although it may appear obvious, crafting a beautiful headline each time requires a great deal of copywriting expertise.
It largely relies on your imagination and creativity; however, here are a few ideas: 
Enable people to comprehend the whole line of content by keeping the subject line brief.

Make it simple, plain, and short.

To elicit interest, use numbers, questions, or good humor.

Put the most significant keywords at the top of the headlines.

Develop a feeling of significance and intensity.
You may try other methods as well, but the prior points have shown to be quite effective for email senders in all sectors.
Customized Emails Have More Open Rate 
According to research, customized emails have a massive open ratio (18%). This is 5.7% more than the non-customized emails.   
The era of gimmick or trivial content is over; therefore, you have to take a more personal approach and start crafting personalized emails. It will meet the requirements and expectations of a particular reader. 
Greeting clients by their first names is a good approach, but you may go above and further to wow the targeted buyer. For example, you could start the message with a question and inquire about the specific user's usual content choices on your company's website. It will demonstrate that you are already familiar with their habits and provide you with supplemental customer-oriented details.
Abandoned Cart Emails Are Effective 
Are you aware that the cart abandonment ratio for online shoppers was 80% until March 2021? And sadly, this percentage is not likely to decrease anytime soon. Retargeting with emails is one of the simplest methods to resolve this abandoned cart issue and convert hesitant users into full-time clients.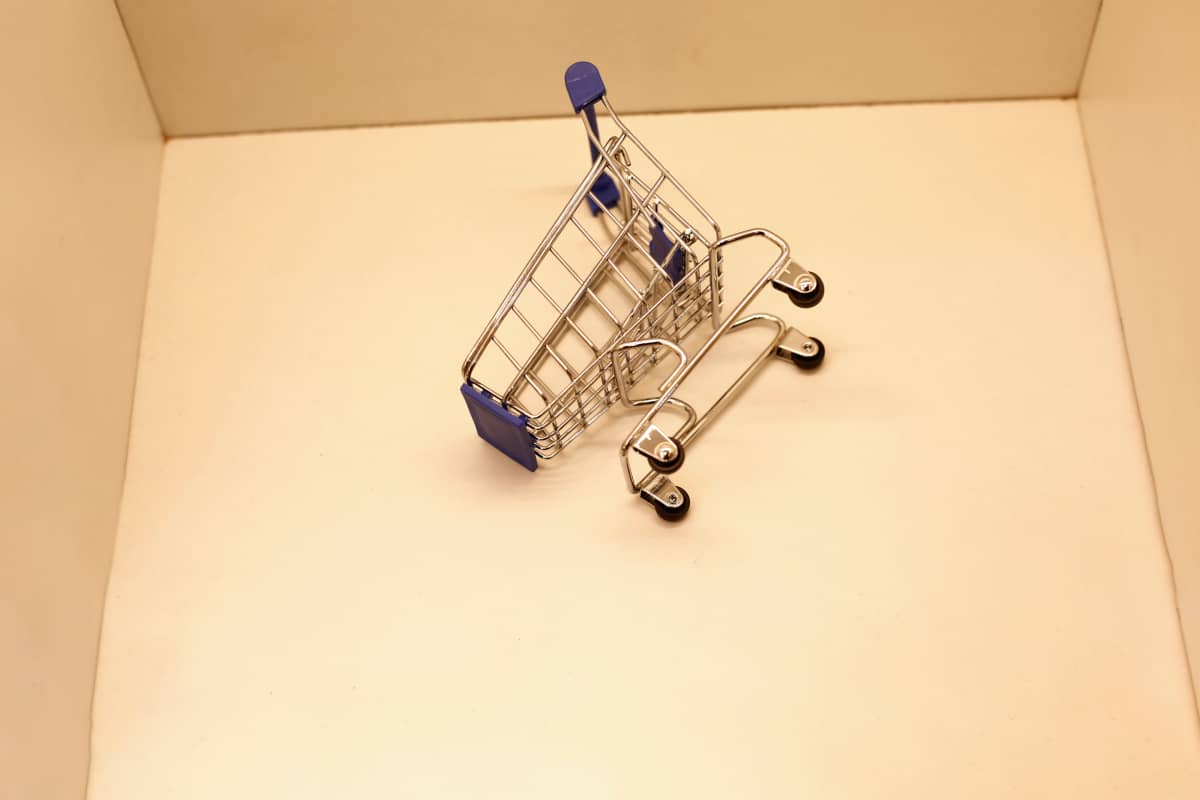 Usually, marketers leverage the following strategies: 
Sending reminder emails to those who abandoned a cart on their e-commerce site.

Indicating one particular product that has the highest priority to the business (which belongs to the same category as the goods of interest to the customer).

Offering gifts, discounts, and free products.
This strategy does not always succeed, but it will undoubtedly persuade a large number of customers to return and finish the deal. However, generating at least 5% increased conversion means gaining a lot in terms of a long-term perspective. 
Get a High Return on Investment (ROI)
With the enormous appeal and undeniable advantages of email marketing, there is no wonder the return on investment is tremendous. A well-planned email marketing campaign will generate solid revenue for you. 
The return on investment is quite impressive when it comes to email marketing. This is due to the fact that email marketing campaigns earn approximately 42 dollars for every single dollar spent. It's a remarkable statistic that converts even the most skeptical e-commerce enterprises into fervent email marketing experts.
Promote Contents via Emails 
With remarkable ROI, there is no doubt that email marketing is one of the most effective ways of delivering content among marketers. It also outperforms other marketing channels such as corporate websites or blogs, as well as speeches at events, whether via the cloud or physically. 
According to the most recent figures, more than 87% of marketers utilize this marketing strategy to deliver their content. This places email as one of the top content delivery mediums, after social media, which is 89%. 
Since email marketing provides so many advantages as a content distribution mechanism, marketers are utilizing it in different ways. A notable amount (33%) are participating in sponsored partnerships to push their content through their affiliate's email lists. 
Indeed, email is so prevalent among many marketers that email interaction is one of the most important KPIs for assessing content effectiveness.
86% of marketers shared that email marketing is more effective than website traffic numbers and social media insights. For this consideration, they have compared the click ratio, open rates, and the number of downloads to determine the success of content. 
Mobile Email Marketing Statistics
Currently, mobile devices make it very simple for users to use the email option to send emails and check inboxes instantly. This is possibly why at least 50% of all emails viewed were on mobile devices.
Younger generations are more prone to checking their email on their mobile devices. Users under the age of 18 open emails on mobile devices at a 40% rate.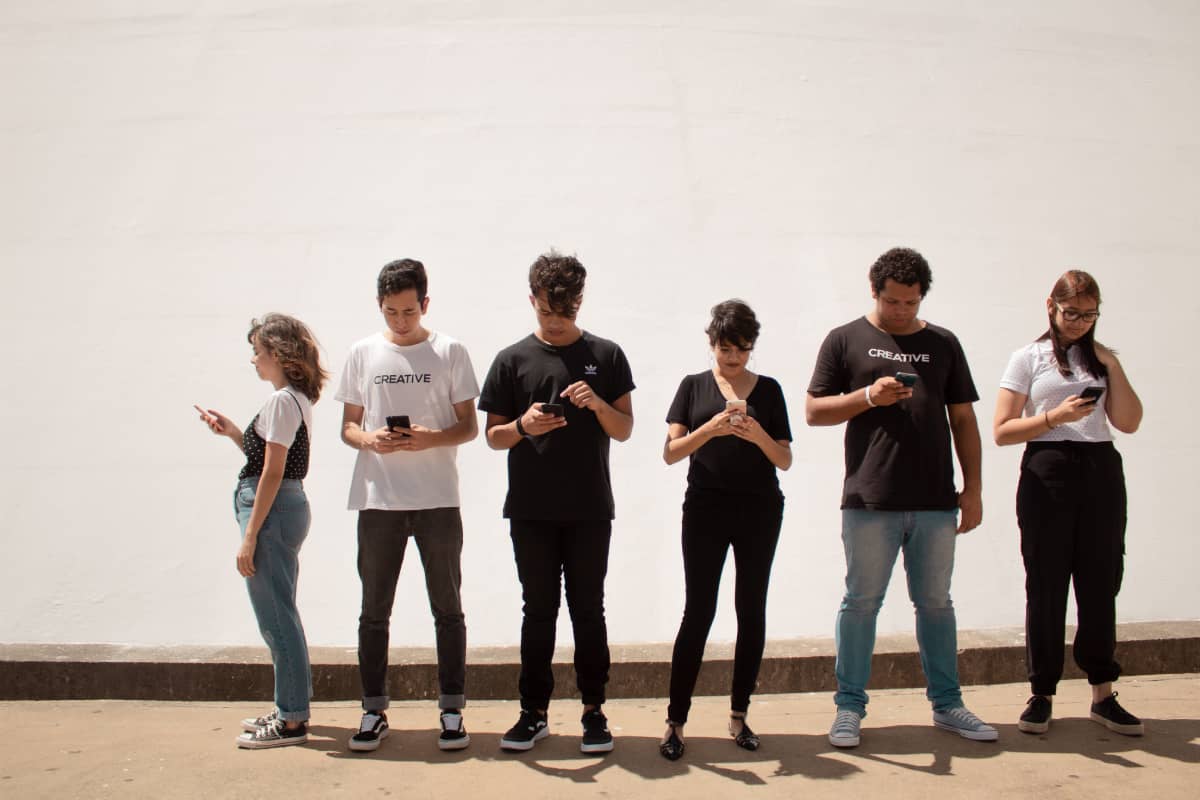 Eighty-one percent of individuals enjoy having emails on their mobile phones, compared to 21 percent who prefer to read emails on their tablets. But when it comes to mobile gadgets, phones rule the roost.
If people access their email on cell phones, it doesn't indicate they're also viewing it on a desktop computer. At the same time, shoppers who view an email on a smartphone are more likely to do it later on a desktop computer.
When an email is viewed on a mobile device, and then on a PC, the customer has a 66% greater chance of clicking. Therefore, we can say that email marketing optimized for mobile is essential to boost customer engagement. 
Final Thoughts 
Email marketing is currently one of the most crucial marketing tactics in an e-commerce company's armory since it enables them to reach out to highly focused and authenticated prospects. It is a valuable company communication channel that you must use to expand your online storefront.
If you're debating whether to invest effort and funds in email marketing, these e-commerce email marketing statistics will enable you to make a choice. Consequently, you can easily begin planning how to enhance your marketing strategy.
This post examined the advantages of email marketing in e-commerce and provided significant statistics and data regarding this marketing technique. We hope these insights have persuaded you to invest additional time preparing email marketing since they might help you boost revenues sooner than expected!