How to import subscribers' birthdays?
To import subscribers' birthdays , you have to create an Excel file, where in addition to the email address column, is also a column named "birthday".
The column must be named "birthday" for the system to consider the data in the column as birthdays. The format of the column has to be normal text (not number or date). To make sure the format is "normal text" select the column. In the menu choose "Format Cells". In the new window, click on "Text" and then "OK".
Birthdays have to be inserted in the format YYYY-MM-DD in the Excel file (e.g. 2016-09-29).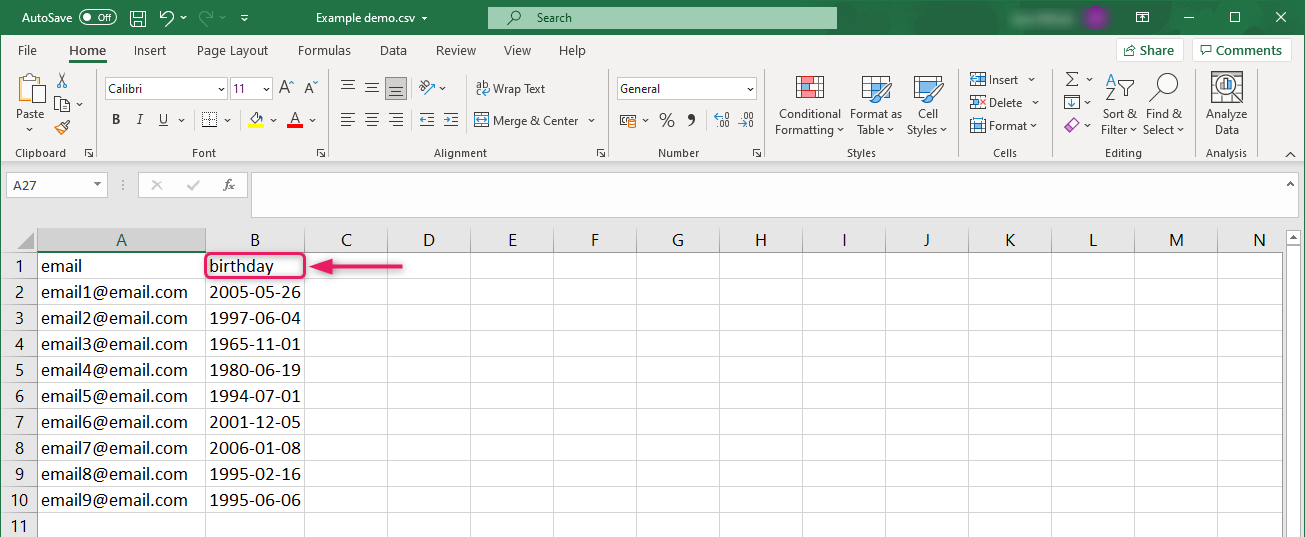 In case birthday dates have already been added to the contacts in the format DD.MM.YYYY you can easily change that. Select the column with birthdays and choose "More number formats" under the format dropdown menu. "Format cells" will open. Move on the "Date" tab and choose format 2012-03-01 (i.e. YYYY-MM-DD). Click "OK".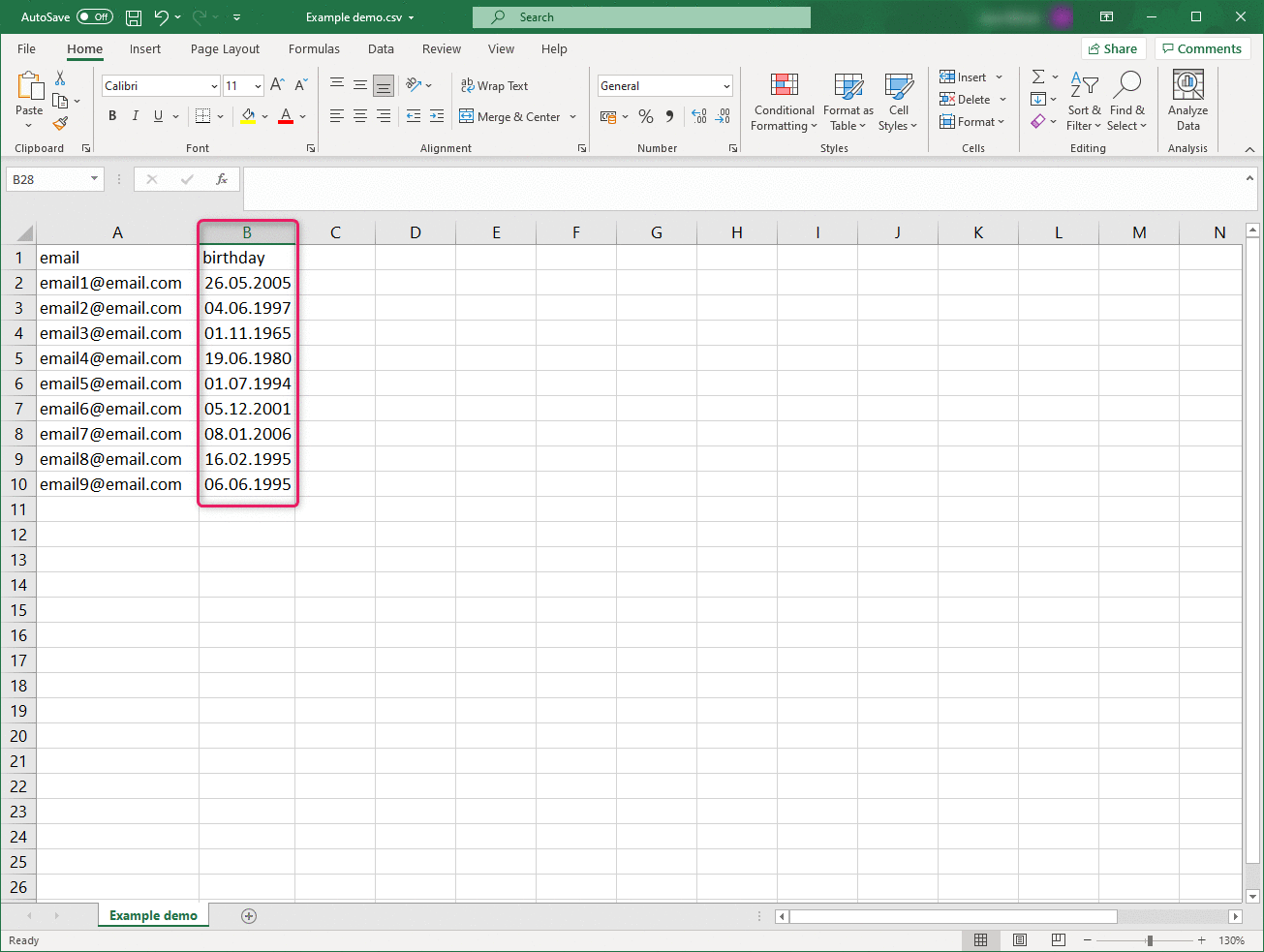 Save the file ( as an .xls or .csv file) and upload it as a normal subscriber file.
PS! If the subscribers have their birthdays in the database, you can create an automation workflow which sends a birthday greeting or a promotion code to each subscriber on their birthday. See more here.