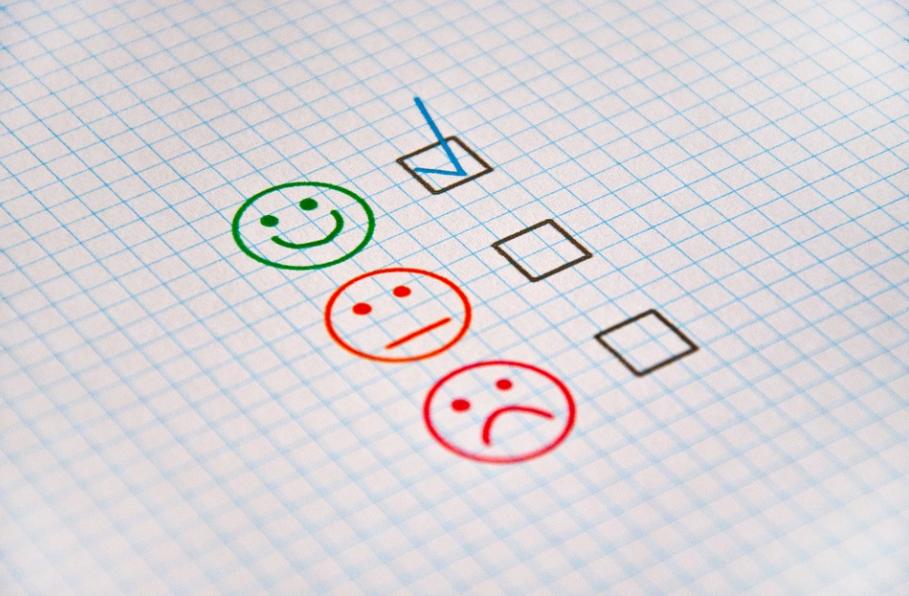 Too many businesses make the mistake of thinking that once someone has made a purchase, their relationship with the company is over. Far from it! In fact, it's just beginning. It costs five times more to acquire a new customer than it does to encourage an existing customer to make another purchase. Additionally, increasing customer retention by only 5% can increase profits between 25% and 95%. Those are numbers any business owner can respect. But how can you boost customer satisfaction and referrals? Email marketing is the best answer.
How Emails Connect With Customers
You might see emails as an interruption or an annoyance — and the truth is that poorly executed email marketing is. However, done well, email marketing can be highly personalized and build strong relationships.
Technology has transformed the way businesses communicate and interact with customers and leads. It allows for significant personalization through segmentation and fields that populate with the customer's individual information.
With the right email technology, you can group your customers by interest, purchase activity, relationships with others, and more. This allows you to send targeted messages and ask for specific referrals. Your calls-to-action will be more precise and will convert more effectively as a result.
Targeted emails are also more effective than another common marketing approach, social media. Emailing is more widespread than social media — some people will never join a network, but everyone has an email address. Users also prefer email as the top way to receive brand updates and other information, and you'll get more sales using email marketing than social media.
Yes, if you send dull, generic emails, you'll find that your messages end up in the trash folder. But if you're engaging and share useful information, customers will be excited to open your messages.
Encouraging Repeat Business
One of the keys to email marketing is that it allows you to nurture your relationships in a very targeted way. You can segment customers who have bought once, those who've purchased twice, and those who have picked up three or more products. Each email series can target that specific behavior.
To encourage repeat buying, don't just hit customers with more offers every day. Instead, provide a mix of informative content about getting the most out of their purchase with a few special offers. You can offer customer-only discounts, for instance, or complementary products.
The key is to take it relatively slow. You're already in a good relationship, and you want it to continue to grow and develop.
The Power of Referrals
The sales strategy with the absolute highest return on investment (ROI) might surprise you. It's not social media, inbound marketing, or even email outreach. Without a doubt, it's referral marketing.
Referrals cost you little but bring in a hot lead that's easy to convert. Referral programs generate excellent leads, especially compared to cold outreach. Best of all, you get some of the highest conversion rates of all marketing approaches.
The problem is that many salespeople and customer service representatives don't know how to ask for referrals properly. There is an art to it. You need to ask at the right time when the customer is still excited about the product or service. And you need to ask the right way so that the customer knows exactly who to share your information with.
How to Ask for a Referral
Asking for a referral in the right way at the right time can revolutionize your business. Incorporating it into your automated (and personalized) email marketing will ensure that no one ever forgets to ask.
The best time to ask for a referral is right after you make a sale. That's when people are the most excited about your product or service and the most likely to make a strong impression on others. So include a referral request as part of your after-sale email sequence.
How do you word it? Simply saying, "Share our information with your friends!" isn't likely to get you anywhere. It's essential to be specific. Ask them to refer someone they work with or a friend who needs the product. From there, tell them exactly how — from "forward this email" to "share this link."
Finally, encourage referrals that you receive to thank the friend who sent them over. That act of thanks will help you get multiple referrals from each source.
There are many other ways to boost your referrals, including excellent service to leave a positive impression on customers, using referral networks, and rewarding customers through an organized referral program.
Email Marketing Nurtures Customers and Brings in Referrals
Once someone has purchased from you, they've committed their resources to you. It pays to nurture that relationship through email marketing. You can reinforce the purchase, share helpful tips to get more out of the product or service, and encourage repeat purchases and referrals.
Make sure you keep up with the latest email trends so that your email marketing stays on point and doesn't fall behind or become dated. For instance, mobile device usage is exploding, so make sure emails are easy to read on a smaller screen. Take advantage of video and interactive content to boost engagement, and use automation to keep emails flowing on time.
When you use email marketing, you'll build a stronger connection with each customer. This will make them more likely to purchase more from you and mention your products to their friends and family.
Don't overlook email — it's still incredibly important in marketing!
Author: Ainsley Lawrence