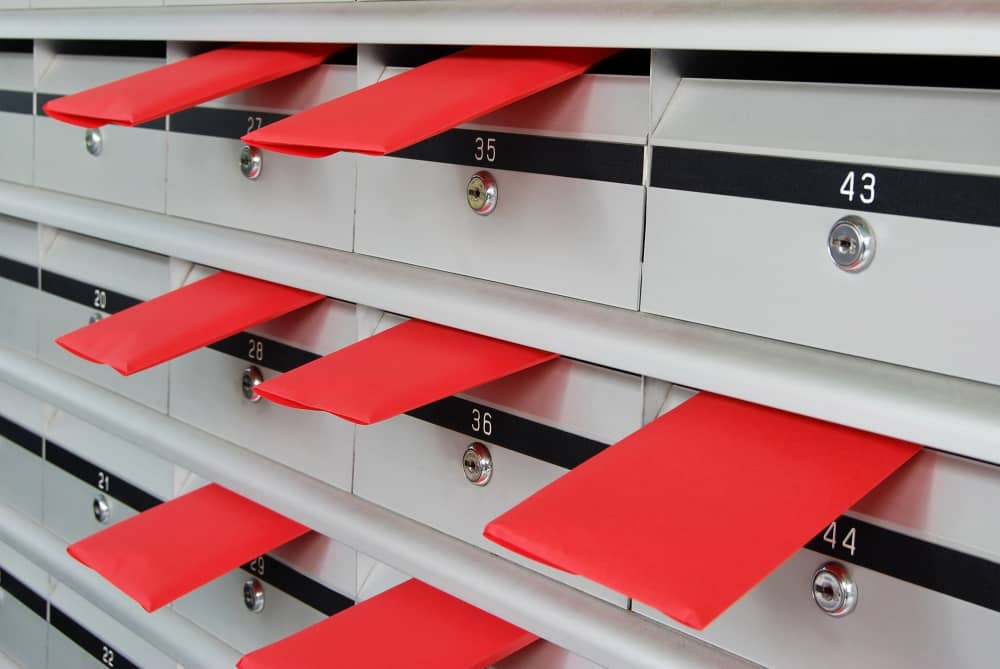 Nothing is more disheartening than devoting time and effort to an email marketing campaign only to see a poor open rate. What's the sense of taking time out of your hectic schedule to send out nicely worded emails if no one will read them? Marketers need to understand why their email campaigns are failing before they can make them successful. So, let's look at why people are not opening your emails.
1. Problems With the Subject Line
If you want your clients to open your emails, the subject line is possibly the most important thing to get right. Since the invention of email, subject lines have determined whether an email is opened or ignored. The subject line must swiftly and effectively attract the reader's attention. Your client is most likely just going to take a single glance at the subject line. If you cannot catch their attention, they will ignore it.
Furthermore, your emails should also deliver on the promise you make in the subject line. If they don't, the customer will lose faith in you. So think carefully before you refer to discounts, bonus points, the best offer of the client's life, or just exceptionally interesting content in your email. This can be especially damaging if you are running an email drip campaign. Therefore, carefully craft the subject line of each email aptly and stay within the subject. 
2. The "From" Sender Is Ambiguous
A prevalent trend in email marketing in recent years has been to use a person's name as the sender of the email, so many companies do that instead of a company name these days. If you already know your client, you can use the first name. It's appropriate if your clients have interacted with the person you chose as the sender. However, you should be cautious about using this strategy in other cases. If someone subscribed to receive emails from your company, they expect to see your company's name on the emails you send. You don't want to risk alienating your opt-ins by sending them an email from someone else.
3. Your Timing Is Incorrect
Even if you put in the effort to make the subject line and "from" lines perfect, your client may still not open your email. One of the reasons this can happen is that the timing is not right. 
There's a time and place for everything, right? To increase the success of your email marketing, you need to find out when your customers are most likely to read your emails. Is it more likely that they will read it during breakfast, commute, or work breaks throughout the day? Research shows that 53% of emails are opened during the workday, and the best time to send emails is between 9–11 AM. 
Still, this will largely depend on your target demographic. Therefore, if you wish to be as accurate with your timing as possible, do the necessary research into your target group. For example, you can conduct an A/B test to determine the best sending time for your unique audience.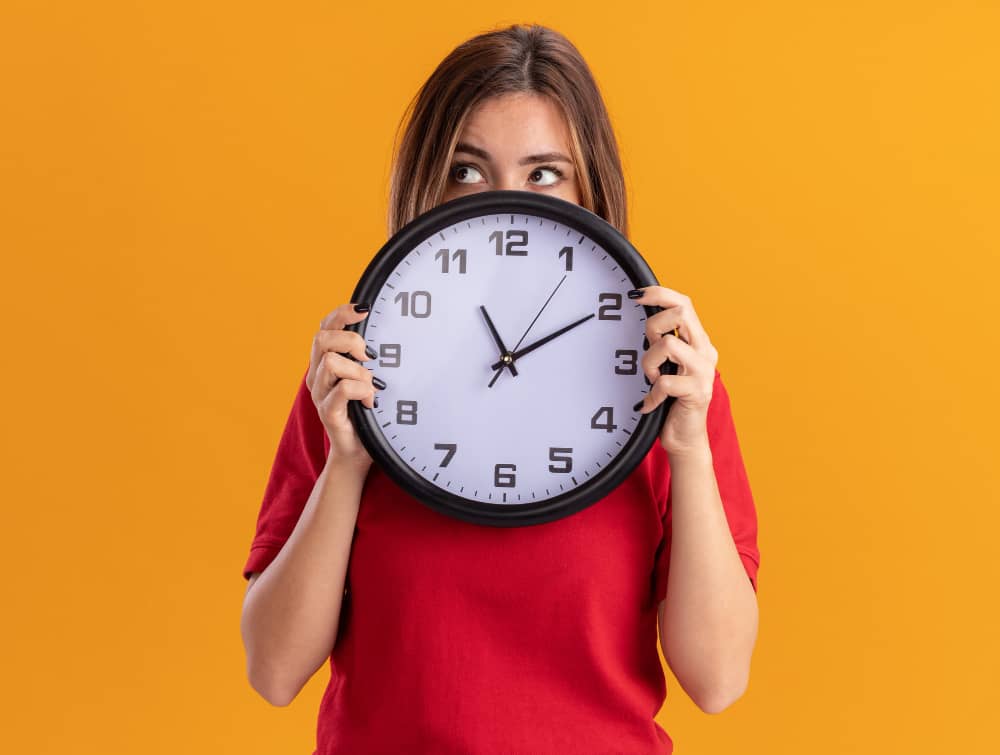 4. You Are Not Close Enough With Your Clients
If the individuals on your list don't know who you are, they won't open your emails, no matter what you do. Before engaging in hard email marketing, you must ease your clients into it. You should follow up a sign-up with a well-crafted welcome series that introduces you as someone your clients can trust. If you can do this, you can start to build a connection in which people see your name and remember you from your excellent welcome series. 
You can't force your way into this, so be patient with the client. Focus on providing quality content and valuable resources that benefit the customer. Once you have done that, you'll be able to build trust over time. This will make it much easier for them to open up and engage with you regularly.
5. You Don't Optimize Your Email for Mobile Devices
According to research, nearly half of all emails are opened on a mobile device. If you don't format your email for a smaller screen, almost half of all your clients will struggle to read it. Most people will delete the email if it causes annoyance with scrolling back and forth and zooming the screen. 
As the number of individuals checking email on mobile phones grows, so does the need for responsive email design. A responsive email design implies that the email will automatically suit the size of the device it is accessed from.
People will not bother reading an email if it does not function on a mobile device. So, when running an email marketing campaign, avoid this mistake. Check that your email layout, style, and graphics appear as nice on a phone or tablet as on a PC. Also, ensure that your jpeg or other image files aren't too large. Running your email marketing campaign will be much easier if you can avoid these common oversights.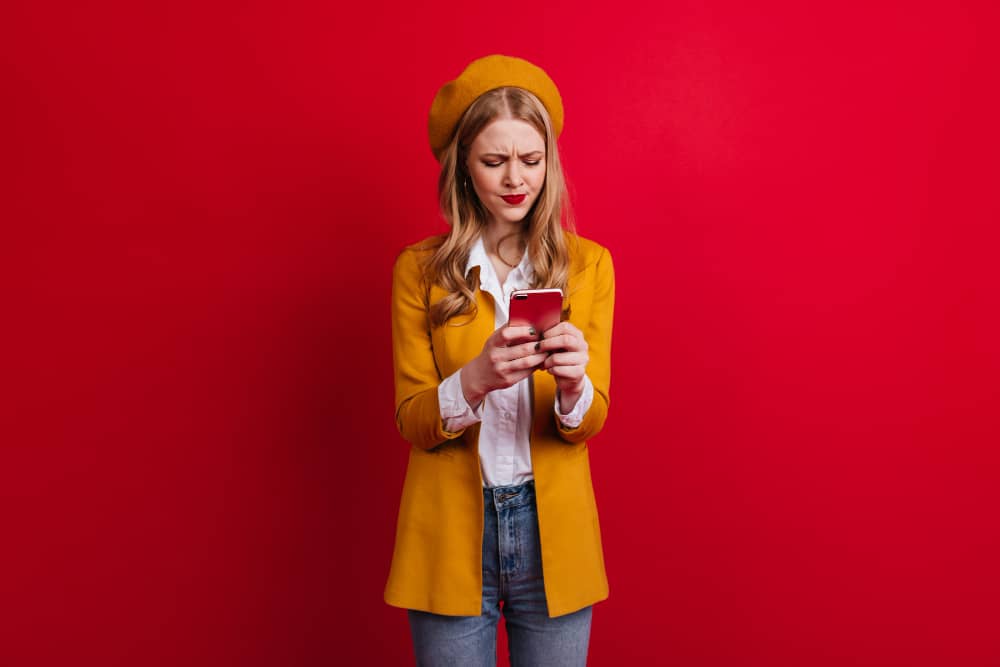 6. You Are Overwhelming Them
Over the last few years, there has been a trend of sending as many emails to clients as possible to increase brand awareness. However, things have gotten out of hand, with some businesses sending so many emails that it borders on spam. If your clients are not opening your emails, you may want to reconsider the frequency you communicate with them. 
If you send emails too frequently, you risk your clients developing email marketing fatigue. Once this happens, it will be tough to get them interested in your marketing material again. Therefore, examine your strategy and sending frequency to see if this is where the problem of low opening rate lies.
7. Your Emails Offer No Value
Finally, the last of the seven reasons why people are not opening your emails can result from poor content. Customers will anxiously anticipate your material if you bring value with each email you send. To do so, however, you must be able to provide original, relevant, and valuable content that genuinely benefits them. Consequently, if every email is a sales pitch, uninteresting, or poorly written, your client will stop opening them after the first few.
Firstly, think about what you want to convey to your customers. Find inspiration for enthralling and spectacular content and copywriting. Be sure to double-check your messages for typos and inconsistencies. While doing all this, ensure you follow your brand's voice – distinctive emails, which always deliver the same quality, are something the clients anticipate. 
---
About the author
Matt Smith has been a content writer for over five years, focusing primarily on marketing and business topics to assist small businesses in growing and improving.