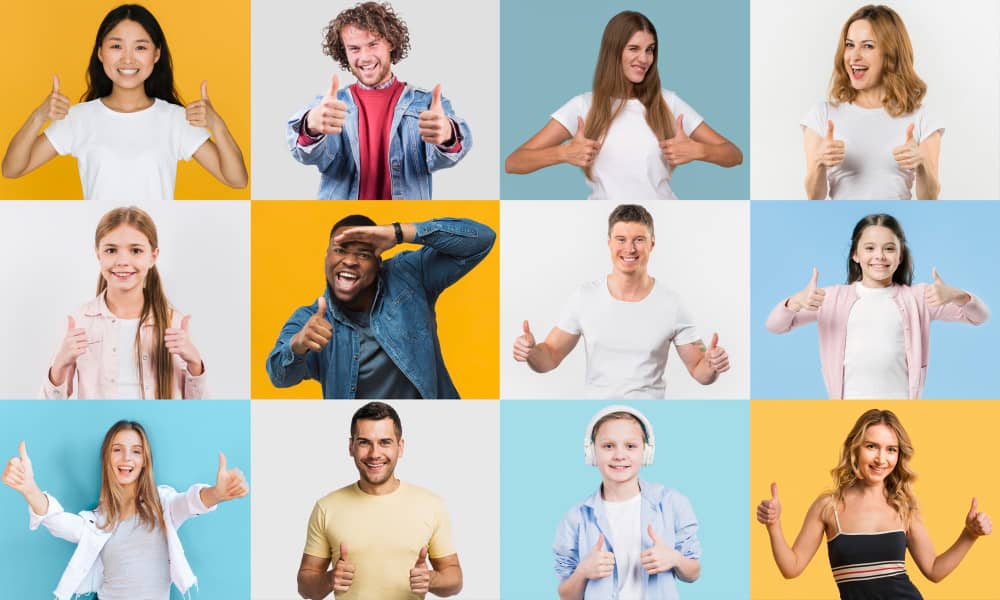 In order to establish a more meaningful connection with their audience, many marketers are searching for a new strategy. User-generated content might be exactly what you're looking for. 
User-generated content (UGC) provides brands with a wonderful opportunity to market their goods and services while cultivating relationships with the target market. Many marketers are looking for new ways to connect with people on a deeper level and develop connections. UGC is a fantastic way to connect with users and highlight your top clients in your email marketing strategy. 
Not only will you create better relationships, but studies have also proven that it increases conversion rates. Yotpo.com research reveals that compared to just 2.1% of users who don't notice UGC, 5.6% of users who do are likely to convert. This demonstrates the value of incorporating UGC into your email marketing efforts.
Brands can create entire email campaigns to UGC that allows other users to see happy customers and learn from their experiences. After all, users are more likely to trust and listen to their peers than a company. In this article, we will cover what UGC is, how to add it to your email marketing strategy, how to optimize your content, and a few best practices.
What is User-Generated Content?
User-generated content, commonly referred to as UGC or consumer-generated content, is unique content made by customers. This content is typically shared on social media or through other channels. UGC can take many different forms in your email campaigns, such as videos,  pictures, reviews, a recommendation, or even a podcast.
UGC is utilized at every level of the buying process to enhance conversions and affect engagement. Customer-focused content can be used on social networking platforms as well as other platforms, including email, landing pages, and websites. User-generated content is a great way to increase content variety, engage readers in your email marketing campaign, and establish trust.
UGC is when you upload a picture of a doughnut you just purchased from a nearby bakery. UGC is when someone posts a video on Facebook about their preferred weed whacker. 
When a company sees an Instagram post from a customer praising their product or just an image of someone using their product.
However, UGC can also be requested through various campaigns or contests. When a company runs a contest and requests that customers submit photos of themselves using the brand's products, for instance.
User-generated content works so well because it demonstrates to other prospective buyers how much their peers value and utilize your goods. People are always more likely to trust their friends, family, and other consumers. When people learn that you offer a product or service that their peers adore, they become more interested in your business and are more likely to trust you.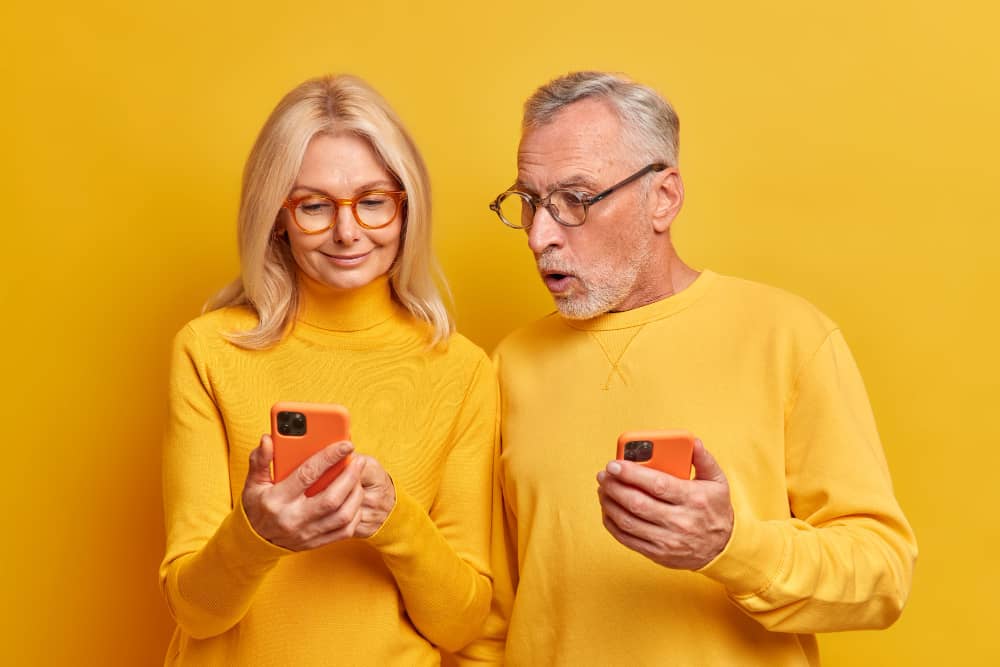 UGC is Cost Effective
User-generated content is organic, and there is no need to spend money to carry out a campaign. As consumers create the content, all you have to do is find the best posts and include them in your marketing campaigns. 
Finding the top user-generated content (UGC) to use in your email marketing efforts is all that's required because users provide the content. Start establishing a connection with your audience, who are the most crucial stakeholders in your company. For the most part, being featured on your channel will be exciting.
The one and only instance there will be a fee is if brands hold a contest with the sole objective of gathering user-generated content. The price of the campaign will vary depending on the prize awarded to the winners and if you decide to fund contest advertising.
Conducting a UGC campaign will be substantially less expensive than almost any other marketing campaign. UGC is more affordable and manageable for smaller firms or those that are just getting started. It is much more beneficial than investing in more extensive brand awareness efforts.
UGC has a High ROI
UGC is an important marketing tool that shouldn't be disregarded. It's not just a vital tool to increase social interaction and your number of Instagram followers. While you might be capable of selling without it, you'll fall short of realizing the full benefits and ROI.
The click-through rates for UGC-based marketing content are 4 times greater than those for brand content ads, according to a UGC analytics study from everyonesocial. UGC-integrated campaigns and websites see 29% greater web conversion rates.
In a recent analysis, Percolate explored how organizations may increase ROI by using user-created content. 86% of Millennials consider user-generated content to be a reliable predictor of the caliber of a business, product, or service.
The Coca-Cola "Share a Coke" campaign is a great illustration of a UGC promotion with a high return on investment. The hashtag #ShareaCoke was used to encourage customers to look for Coke beverages with individual names on the bottle and then share pictures of themselves with the drink. The hashtag was seen by millions of people globally after nearly 500,000 customers uploaded pictures to social media. During the campaign's first year, Coca-Cola garnered nearly 25 million additional followers while seeing a 3% rise in overall sales.
UGC is Scalable
Consistently scaling one's marketing activities is one of the most significant problems a marketer encounters. They frequently overlook the significance of scale. In fact, this is the top content marketing difficulty, according to 60% of marketers. It's critical to realize that scaling is something you must consider at all times. How will you acquire the additional 10,000 users? It's not a strategic game. It's the approach.
UGC takes on this issue. When brands have all the tools they need to select the material, UGC enables them to scale up their content projects smoothly.
Because people are the primary content contributors, UGC is simple to scale. Every day, millions of people share content. If just a small percentage of these people include your company, you have countless pieces of content to share.
UGC serves as a self-refilling source of reliable and authentic information. Finding the customers who produced the content is all that marketers must do in order to share it with their audience. As long as the business offers high-quality goods and services, user-generated content will always be present.
Two Ways to Add UGC to Your Email Marketing Strategy
UGC isn't difficult to get when you have loyal customers. However, marketers have a hard time finding ways to ask for and incorporate it into their email marketing. If it sounds like you, consider these two simple ways to start collecting user-generated content.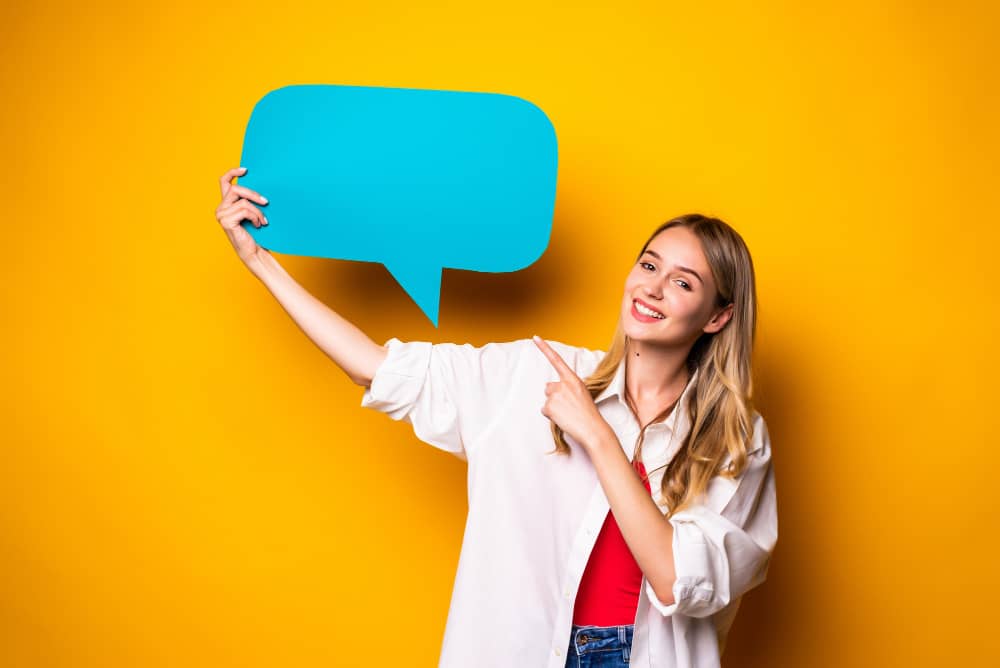 Consumer Reviews and Testimonials
We have a lot better solution for you if you're tired of writing repetitive product descriptions for your email newsletters and catalogs. Use user-generated content in their places. Even better than standard content can be customer testimonials and reviews. Your customers will want to read this information if they are thinking about making a purchase from you. This is because these are actual experiences and perceptions individuals have of your business.
People believe what their fellow consumers say, so if others have enjoyed using your goods or services, they are more inclined to do the same.
Feedback and testimonials have the same significance as images and videos when it comes to user-generated content (UGC). For instance, you should include in your emails if you have a product that has good reviews. 
Most marketers know the value of a good review, you ask for them on Google, product listings, and so many other sites. So when you get a good review or a customer has reached out to tell you about their experience, why not tell everyone else? 
However, keep in mind that lengthier passages of text do not work well in emails. You can pick the most impactful parts if the user testimonials and reviews are lengthy. For example, those that use evocative adjectives and CTAs (calls to action) to utilize in your emails.
Whenever it comes to marketing, a hashtag is the master of all crafts. A lot can be said about your marketing with hashtags, which are still growing in popularity.
It increases the visibility of your brand.

It makes material associated with it easily searchable across various platforms.

It has the potential to strongly influence your target audiences.

It interacts with your audience.

It successfully links the information in your email marketing campaigns to the many

brand-building strategies

your company employs.
By implementing a hashtag campaign, you may gather UGC in one of the simplest ways possible. A campaign would entail user participation to advertise your goods. It might even be tied to a reward for the top content made with your hashtag, and it enables your followers to express their love for your company.
Not bad for a word or phrase of short length, right? Utilize hashtags to your advantage in your B2C as well as B2B email marketing campaigns.
To further engage your followers, you might announce hashtag initiatives and promote your brand's hashtag in your emails to subscribers. For instance, Adidas frequently employs hashtags for a range of projects, contests, and campaigns. While it also emails its followers to announce the start of the campaign.
Include a link to your website or social media accounts so that people can join your project and learn more about the concept behind the hashtag.
You can use it in conjunction with other current hashtags to increase the visibility of your brand's hashtag. For instance, Adidas' #hometeam is frequently associated with #sports, #athletes, #homeworkouts, etc. Do your research. To come up with the most viral-worthy combinations, do your research on trending hashtags that relate to your niche.
UGC Best Practices
Nothing is more genuine for a brand than a client taking a moment out of their busy day to express a feeling or thought. User-generated content (UGC) is essential to a marketer's strategy because customers are advertising your brand for you, and on top of that, it fosters brand trust and is a great method to naturally develop client connections.
There are many obvious advantages to user-generated content. However, there are a few standard best practices you should follow to steer clear of problems when sharing information and handling your UGC. It's important to establish a structure before incorporating UGC into any email marketing plan to position yourself for success. Here are some recommendations for optimal practices.
Build a Content Library
Once the content starts coming in, it can be tempting to share it. But you should take the time to establish a content library to maintain your content fresh and ensure that you always have plenty to offer. You now have the opportunity to organize and use the best content in your email marketing. When you need to share something on any social media network, a proper and well-built content library will always be there for you.
Now that you've successfully found the ideal picture, clip, or statistic to post in your library, where should you share it? It goes beyond just knowing where your target market "lives" and where brand advocates may have the biggest impact. Even though widely sharing your material to broaden your audience is still the ideal marketing strategy, there may be occasions when doing so works better on a particular social network.
The best way to proceed is to share UGC in accordance with your objectives and its structure. 
For example, Instagram is the best channel for distributing high-quality photographs, while Facebook is great for sharing customer videos. Twitter would be the ideal platform for posting some clever customer testimonial quotes. Using email marketing, you can inform your email list's subscribers about new products, special offers, and other services with UGC. 
Make it Clear That the Content Might Be Shared Publicly
Even while most people are aware that what they post online is public, it's still a good practice to make it known that your company may distribute content that is linked to your brand and made by your audience. Additionally, it's essential to get in touch with the author directly to confirm that they are aware of the public posting of their writing. This not only helps you avoid copyright issues but also gives you a chance to thank the content creator for sharing information about your company. It's a tried-and-true method for encouraging brand loyalty and converting followers into brand supporters.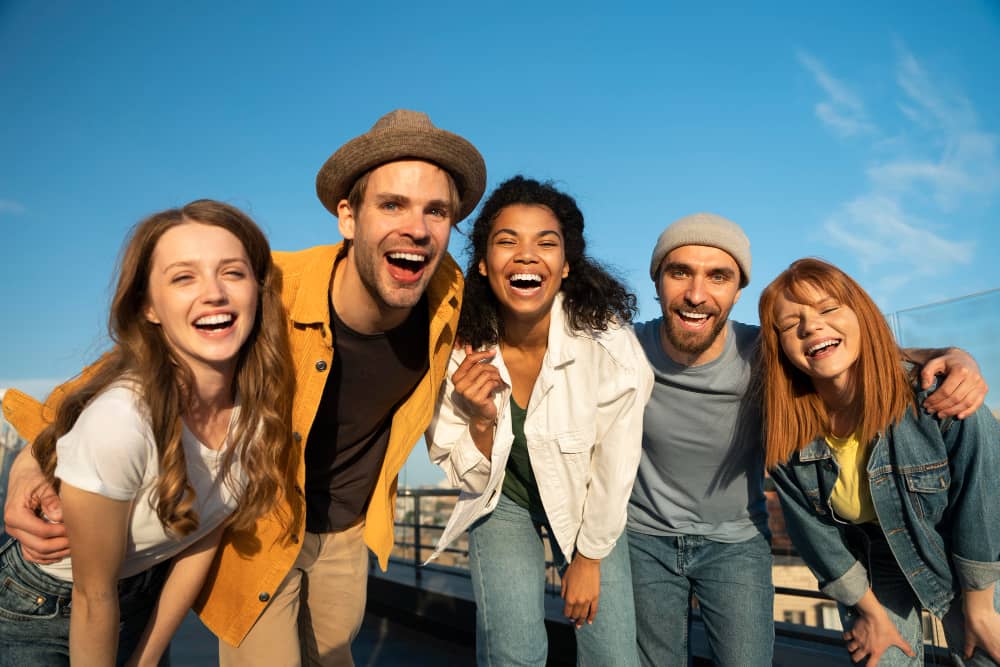 Never assume that your audience is aware of something; instead, reach out to them politely and let them know how much you loved their content and how much you'd like to incorporate it into your email campaign. Your message should explain where you want to share, how you will manage credit (@mentions, tags, etc.), and the contact details so people may get in touch with you privately.
Encourage the audience to send you their user-generated content.  Encourage them to share content and tag you by setting up prizes or contests, promising to highlight their content in your feed. Additionally, you must be certain that your UGC contests on social networks are subject to rules and regulations to avoid any legal issues down the road.
Know the Difference Between UGC and Influencer Marketing
There is frequently considerable confusion when it comes to the differences between influencer marketing and user-generated content. Because your audience will probably respond differently to each one, it is imperative to be clear about this.
UGC and influencers are similar in that they both serve as brand ambassadors, and contribute to a company's content strategy. Also, both have an impact on audience decisions, but they also differ significantly.
To increase brand recognition, influencer marketing entails enlisting social media personalities. Now, this can entail locating the "ordinary guy" with a respectable social media following and encouraging them to promote your good or service. However, it also includes enlisting famous people to do the same, resulting in a more conventional marketing vibe. 
UGC, in contrast to influencer marketing, isn't sponsored by the brand, making it appear more genuine. It is clear how successful this type of social media marketing is developing from the fact that 55% of customers trust UGC over other forms of advertising.
We're not arguing that your plan should exclude influencer marketing, but it should be understood that it differs from real user-generated content. Brands should pay attention as the trend toward user-generated content (UGC) continues to gain traction on social media. Although you also can't rely on UGC to displace your own social media promotion. It will only be successful if it's a part of a larger strategy.
Optimizing Your Email Content Before Sending
The success of your company ultimately rests with your audience. This is why you must maximize the effectiveness of whatever you deliver to them. This holds true for everything that has the potential to affect both your users' behavior and conversion rate.
It's critical to understand your users' experiences while generating new material or improving existing content. In this manner, user experience can be optimized in the content before it is published. You may increase lead generation, click-through rates, and conversion rates of your email marketing campaigns by testing your content with an online testing tool. Do this before distributing it to your list of hundreds of subscribers.
You may find out what your target audience likes and dislikes, what makes them happy or annoyed, and what helps them achieve their goals by conducting usability testing on your content.
User testing your content before posting it can improve aspects like graphics, copy, and layout. User feedback enables you to publish only the best content because you understand what your users want and expect.
The effectiveness of your email marketing will be greatly increased by testing several content iterations. You will discover the kind of material that your audience interacts with the most, as well as the platforms on which they prefer to view it. Your audience selects the most effective elements of your content through testing. They also provide the knowledge you need to keep producing excellent content.
Conclusion
User-generated content is a fantastic approach to producing meaningful and genuine content for any email marketing campaign.
Marketers can convince customers that their services and products are of high quality by utilizing user-generated content in the form of reviews, hashtags, and testimonials. Customers that are on the edge will trust the company more, increasing sales.
Even if it might seem a little strange to the notion of gathering and using user-generated material in email, it's a lot simpler than you might expect.
Incorporate UGC in your content for your upcoming email marketing campaign to increase its effect and generate more interaction, clicks, and sales.