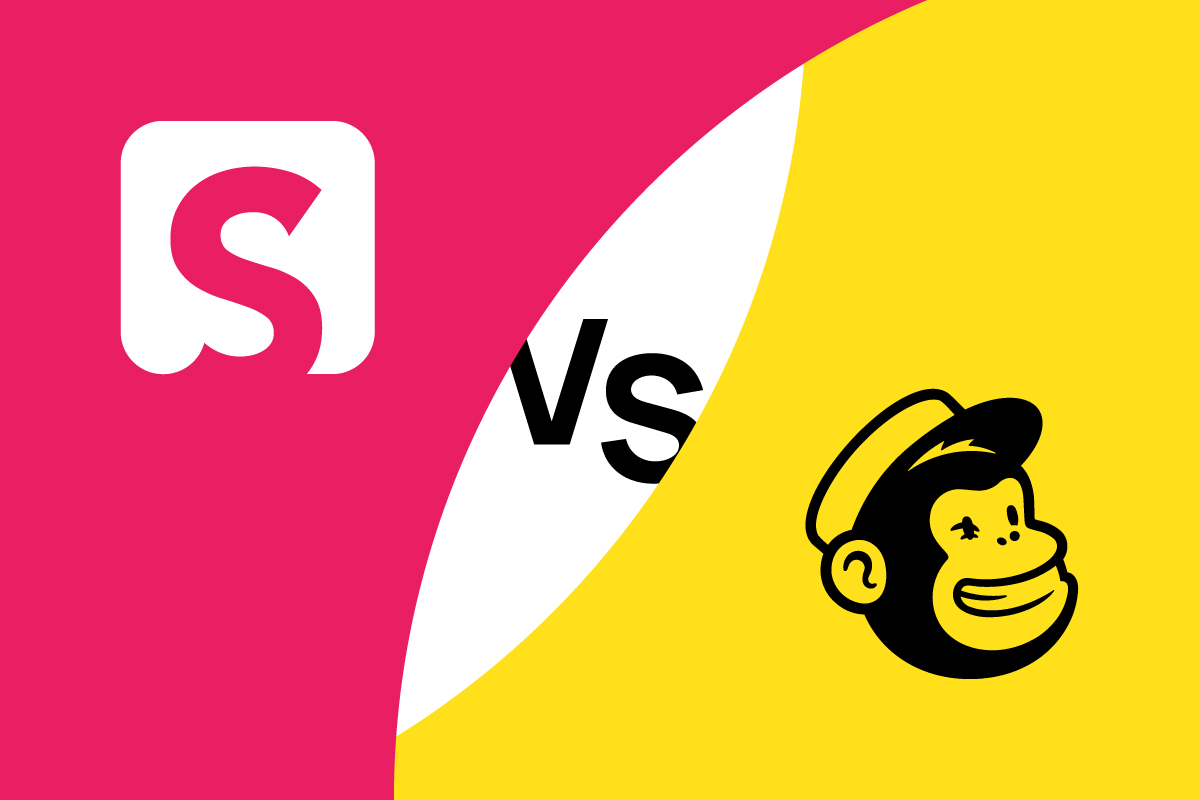 Regardless of your business type, email marketing is one of the most essential parts of a functioning marketing machine – being affordable, performing, and profitable. However, most email marketing service providers do not fully cover these must-have descriptives. This means that it depends on your choice whether your newsletters, advertisements, and transactional emails serve their purpose. 
You probably know that there are a lot of different email service providers out there. As much as there are various email marketing and automation tools on the market, there are potential problems that you may encounter – even with the most known ones. In this article, we'll take a closer look at what Smaily offers, what it's all about, and compare it to one of the most well-known email marketing platforms named MailChimp.
The Technicalities
Let's start with the features without which the program could not be called an email marketing platform at all. With both Smaily and MailChimp, you can use various integrations (for example, Shopify and WooCommerce) and merge tags, successfully segment your mailing list, create landing pages, and be sure that your e-mails are also optimized for viewing on mobile devices. It seems simple, but these basic features alone do not guarantee that your email marketing will produce perfect results.
Beyond these features, it gets a little tricky for those who choose MailChimp, as users of the Free package miss out on several functionalities altogether, and some of them have been made available only to users of the most expensive packages. For example, you cannot schedule emails and create drip campaigns with MailChimp's Free package. When automating your emails there, you need to pay extra for each additional automation available. In Smaily's case, automation has been made especially flexible, as you can automate your emails in separate fragments – regardless of whether you use a Free or Paid package. For example, you can automate your emails to be sent in an interval of 50 letters every hour. There is no such possibility with MailChimp and most other platforms. 
The latest trends in email marketing suggest that automation must be more and more detailed. As a customer has said, Smaily has plenty of opportunities in automation to create even the most complex sales tunnels and merge them with custom-made landing pages. 
Quick takeaway: Email scheduling and drip campaigns for all packages, no extra fee for additional automations, automating in separate fragments
The User Experience
If you have chosen an email marketing platform, then you need to familiarize yourself with the system as the first step. For training to use the platform, MailChimp offers its users the possibility to take tests and complete different courses online. In addition to various supporting materials, Smaily makes learning about the platform even more personalized to everyone by offering a free personal demo. It takes place directly in the form of a video call, so all questions that may arise while looking around the platform will receive an immediate answer – directly from an expert who is focused on your convenience. You don't have to hassle much to start sending newsletters, either. Adding existing contacts to the database is possible in many ways, even via an Excel file – an option that MailChimp and most other platforms do not have. 
If you've already got the hang of it, you'll know that a marketer's workday is busy. There is certainly no time in that schedule for unpleasant surprises from the technical sphere. In addition to what the platform allows you to do, it is at least as important how easily and quickly it allows you to do it. Tasks sometimes must be shared with your colleagues and even third parties – it's good if your platform makes this easy for you. With Smaily, an unlimited number of users can be linked to one account (including the Free package), while with MailChimp, this is only possible for Premium users. There are other examples of how there are differences in user experience. For example, if you want to create exclusion lists, it's a breeze in the Smaily platform, while in MailChimp, you have to add separate tags to clients you want to exclude and then use those tags in segmentation.
Smaily's drag-and-drop editor is also noteworthy, and designing custom email templates from scratch doesn't come with many restrictions or confusion. The editor is easy to use and responsive, as many clients have been happily vocal about how fast they can create emails the way they've envisioned them to be. 
Quick takeaway: Personalized introduction to the platform, intentionally simple system, no discrimination between Free and Paid accounts, easy and responsive editor

The Creative Means
Before you can send that good marketing email to the masses, you need to… create it. How captivating you can make it depends (in addition to your unique ideas and marketing talent) on how easily and creatively your email marketing platform allows you to do it. 
Using the Free package of MailChimp really cuts your creative wings. For example, you need to have a more expensive package to be able to add dynamic content. Dynamic content stands for content in an email that depends on the subscriber and their behavior, thus changing depending on who receives the message. You also have to put money aside for an expensive package if you want to add pizzazz to your emails with a custom-made HTML. If making a custom-made HTML is too complicated or time-consuming for you, or you want to create something totally extraordinary, then as a user of the affordable Paid package, you can request the HTML to be created by a Smaily expert. Users of MailChimp and other email platforms are missing out on this kind of dedication and responsiveness to the client's wishes and creative vision. As said by a client: "They are very open to discuss and find custom solutions to the specific problems your company is facing." 
At Smaily, there are no extra fees, as the firstly named features are included both in the Paid and Free versions, allowing all the visuals you've dreamt of to come true. We've made this possible because we truly want to see a diverse set of more beautiful and original emails in people's inboxes. This will make the readers more excited to receive marketing emails and reduce email fatigue (from the same-looking emails over and over again). 
Quick takeaway: Dynamic content for all packages, adding a custom-made HTML, expert-made HTML in the Paid package
"A Free package might not be wasting your money, but with no benefits, it's indeed wasting your time."
The Pricing
Email marketing is the most cost-effective form of marketing – a fact especially important in today's financial climate. In addition to monthly packages, both Smaily and MailChimp also offer the pay-as-you-go option, which can be a wiser choice for low-volume customers. Startups, freelancers, and other people new to the email marketing game might want to search for free alternatives at first, but keep in mind that there is a big difference between various opportunities. Smaily allows free sending to up to 2,000 contacts. With MailChimp, this number is 500, and some other well-known platforms show an even lower limit for free users (for example, Klaviyo allows free sending to only up to 250 subscribers, after which the price of the service increases quite significantly). 
This is a relatively recent change for Mailchimp, as their Free plan fell from 2000 contacts to 500 contacts for new users in the autumn of 2022. Despite this, they still claim to be a marketing platform that empowers small businesses around the world. With MailChimp's Free package, a prominent MailChimp logo and advertisement will be added to the bottom of every email sent, which will spoil the overall look of the design and certainly be noticed by recipients. All of this represents a significant disadvantage for small businesses just gaining momentum and wanting to convey their brand message as successfully as possible. If you don't benefit from a Free package, you might not be wasting your money, but you indeed are wasting your time.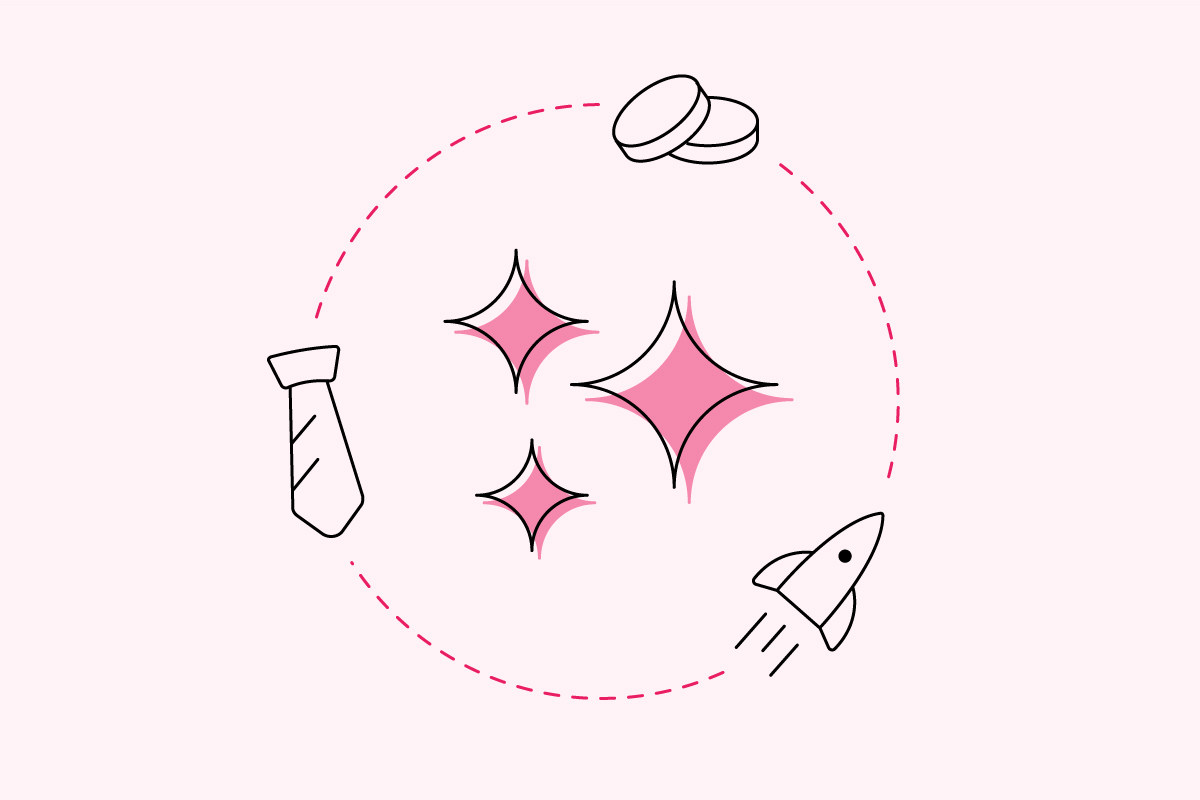 Of course, email marketing is not only used by small businesses. The more customers a business has, the more people it has to nurture and keep with its brand. It also tends to be the case that the bigger the company, the more money is expected in different budgets and mediums. With Smaily's prices, you can invest more finances in other media in addition to excellently working email marketing. Let's say 200,000 interested people have subscribed to your company's newsletter. With Smaily, you'll pay 675 euros to use every function needed and send your audience well-made emails. With MailChimp, the corresponding price is 1289 euros. As one customer revealed the reasons behind moving from MailChimp to Smaily – their audience was growing significantly while it wasn't their brand's style to post very frequently, so as a reasonable step, they started to look for something more affordable. But the difference does not end with the number €1289. Smaily doesn't charge extra for any feature or account user. The bigger the company, the more users the account has, and in MailChimp's case, extra money must be spent for each additional user. You also have to pay extra for custom HTML, dynamic content, and more functions that are unavoidable for large lists. Therefore, larger companies have to consider a significantly higher expense than 1289 euros to send successful and modern marketing emails when choosing MailChimp.
Quick takeaway: free mailing to a significantly larger mailing list, humble

logo in the Free package emails, more affordable paid packages
The People
As we described, you'll have contact with a real person from Smaily at the very beginning of your customer journey – through the demo introducing the platform, "once upon a time." A warm welcome is just the beginning, as Smaily's team wants to make sure that using the platform is always a breeze for the users – to market successfully, "happily ever after." In addition to face-to-face training via video, Smaily offers constant and comprehensive customer service. In the case of MailChimp, you'll get no training and initially have to get by with communication that takes place with a bot. Thus, your wishes or concerns will probably not get the kind of response you're hoping for; in other words – "help yourself." When you upgrade from a Free account to a Paid plan, it is said that MailChimp's live chat option has the downside of being relatively slow, and it's hard to get in touch with them in the first place. So if you're in a hurry to fix a problem or get your campaign out, this could be a test of your patience as well as a major problem. 
Whatever the concern, Smaily's helpful customer success specialists (who have been named the best in the business) are always ready to answer, explain and quickly resolve customer needs. Smaily's greatest joy is witnessing different companies develop remarkably while their marketing efforts fulfill their purpose. The customers' greatest joy is seeing that using Smaily's services allows this to happen. 
On top of that, we have to mention that Smaily's team of 18 is incredibly tight-knit and determined to fill the email marketing landscape with more meaning and engagement. 
Quick takeaway: a dedicated team – problems solved quickly with human interaction, no buts or bots involved
Besides the Platform: Community and Cause
Smaily aims to improve the overall quality of email marketing by sharing in-depth analysis, valuable tips, and know-how with the community. Thus, we can collectively better our craft and share the kind of high-quality content that subscribers expect. To keep the conversation going, Smaily has created different groups and pages on various social media platforms, for instance, Facebook and LinkedIn. Smaily also organizes free Masters of Email Marketing webinars every year, which have already gained fame and a warm welcome in the community. There, the most prominent experts share their long-collected knowledge on a diverse choice of topics relevant to the email marketing world.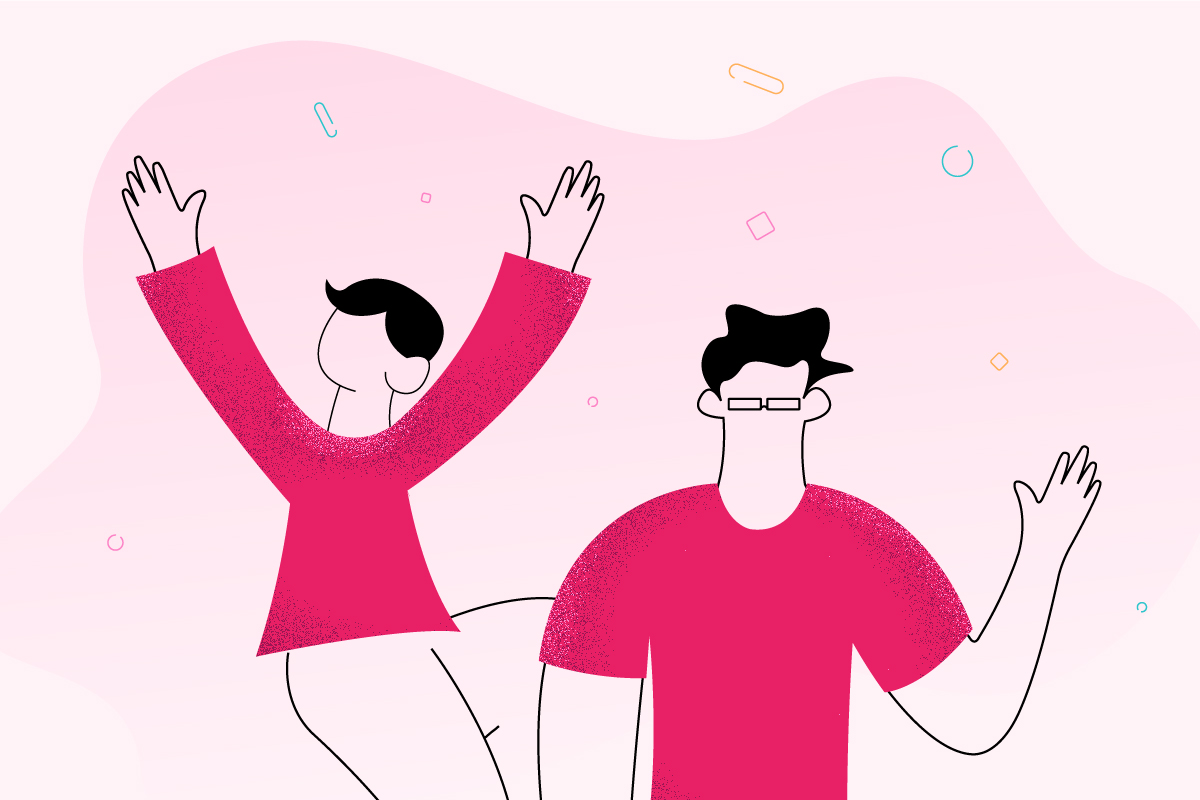 In the same way that Smaily helps people for their benefit, they are committed to promoting well-being. The team's heart matter is to contribute to socially significant issues. Since its birth almost two decades ago, Smaily has supported approximately 70 NGOs, charitable organizations, and initiatives that promote community life or provide crisis assistance. Smaily also does its part to reduce its ecological footprint as much as possible. Interesting fact: the word "trash" has no place in the Smaily lexicon (here, we do not mean the spam folder). This stands on the belief that this word cannot be used for anything that can be recirculated and repurposed. Thus, Smaily has done its best to help keep the environment clean and will continue to do so. 
Quick takeaway: A company with which you can be sure of a good cause and investments going to the right places
"Smaily's goal is to help grow the mailing list and email marketing success for our platform users."
The Conclusion
When you start marketing on social media, you don't have to think about how to start doing it – you create an account for your company and start advertising using the platform's capabilities. With email marketing, it may seem a bit more complicated since there are so many options. Choosing the most well-known platform may seem obvious at first glance, but considering the recent developments, it is definitely not the most reasonable of options.
 Upon deciding which platform to use, you need to evaluate all the possibilities and benefits that come with it. Consider everything from its technical capabilities and price to whether and what kind of customer service you'll get. Some companies work solely to increase the number of users of their platform, but Smaily's goal is to increase the number of subscribers and email marketing success rates of users of our platform. We hope this article helped you learn more about what you can get (or miss) with your chosen platform, and wish you successful campaigns and happy email marketing!